Brisbane resident Greg Peck has taken to Gumtree to advertise his impersonation services as Neighbours great, Jarrod "Toadfish" Rebecchi.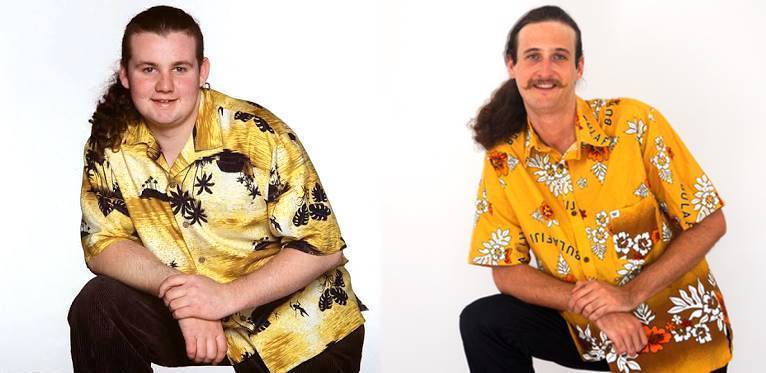 Peck asks for a $50 callout fee and a donation to a charity from most people. However he charges more for corporate gigs because he's "happy to squeeze those jokers for all they got".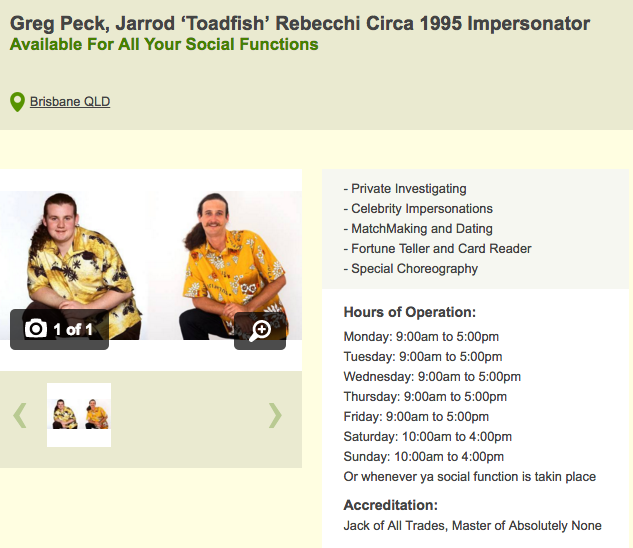 While Toadie might not have been Peck's first choice, the iconic character was always in his mind.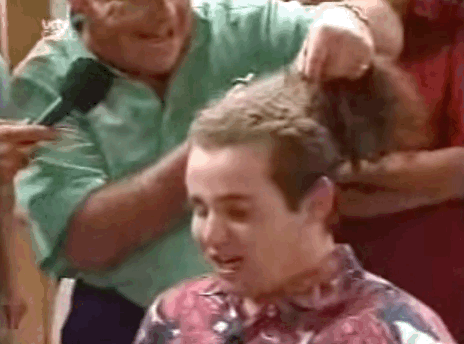 Peck has been contacted a few times on Gumtree but hasn't had a solid booking or enquiry so far.