In case you missed it, Nicki Minaj recently dropped her long-awaited fourth studio album, Queen.
And if you've been on Twitter, you'd also know that Nicki has been getting quite vocal about... well, a lot of things.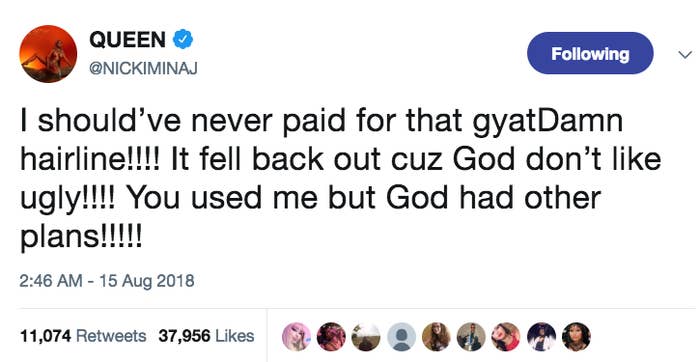 But her most recent battle started when she realised her album was placed at number two on the Billboard charts, after Travis Scott's Astroworld.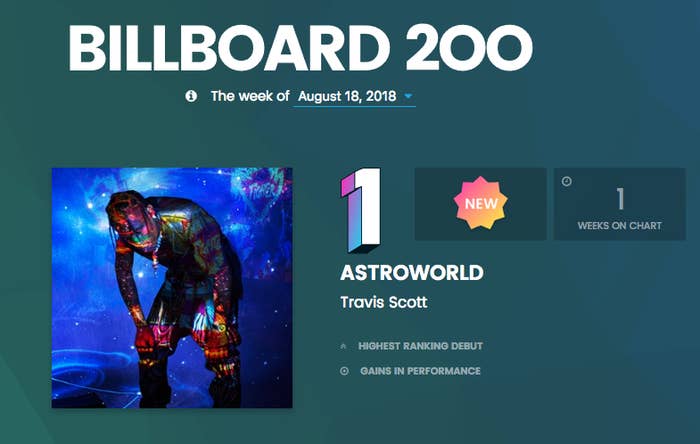 Basically, Nicki believes that the only reason Travis managed to outsell her this week and stay in the top spot is... because of Kylie Jenner and Stormi.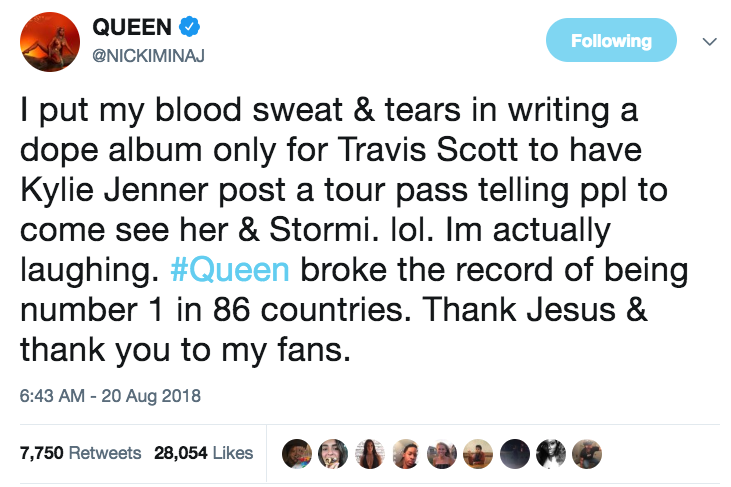 Let me explain. Kylie posted this photo a few days ago with the caption: "me and storm ready for tour".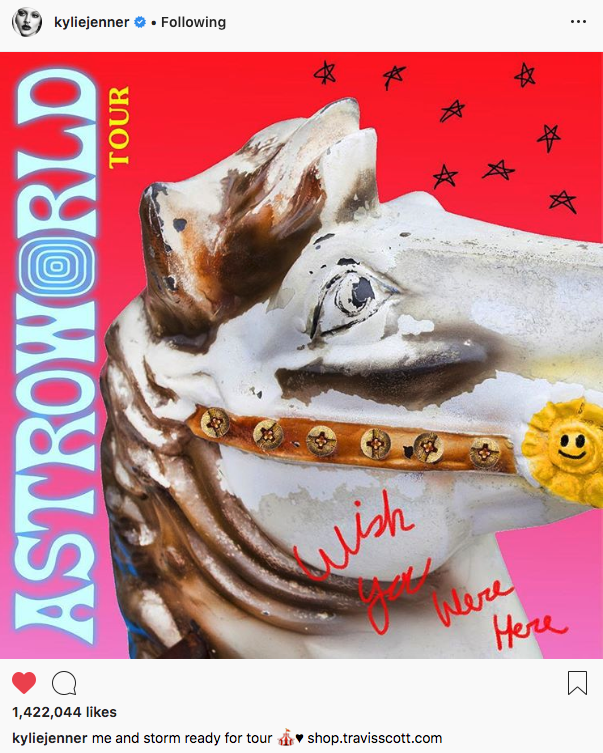 Nicki saw a problem with Kylie using her influence to boost Travis' sales, which allowed him to beat her out for the top spot.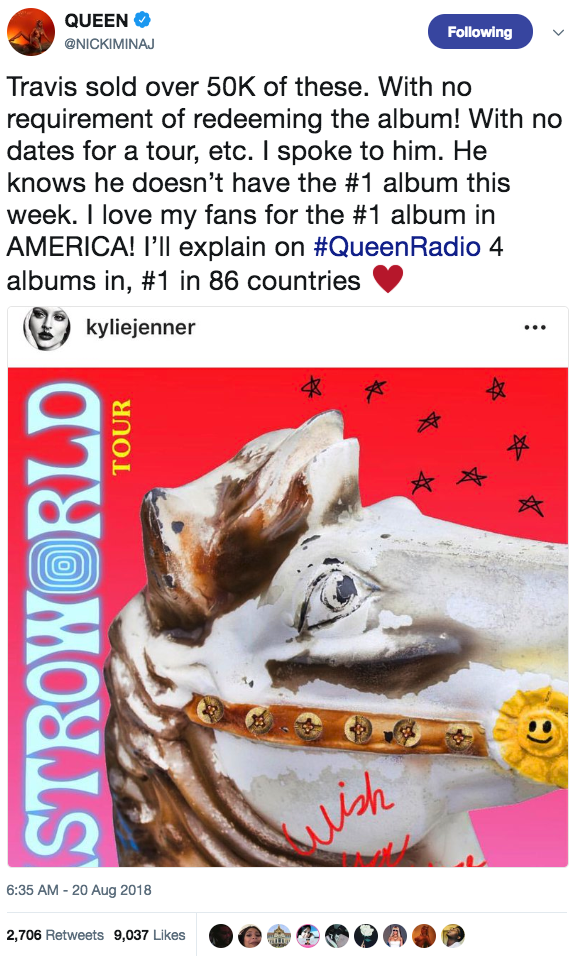 Nicki then complained to Billboard who said they'd "change the rules" which currently allow merchandise to count for album sales (completely leaving out the fact that HER merch also went to her charting numbers).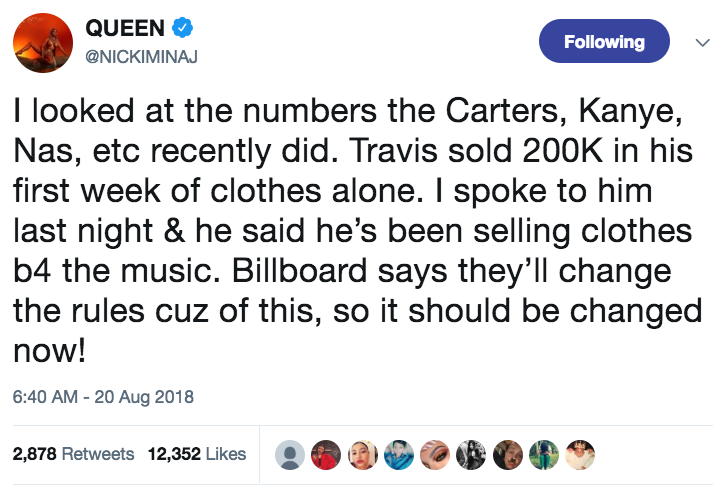 Oh, and Nicki also blamed Spotify for her album not reaching number one as they were teaching her "a lesson" for playing her album earlier than its intended release.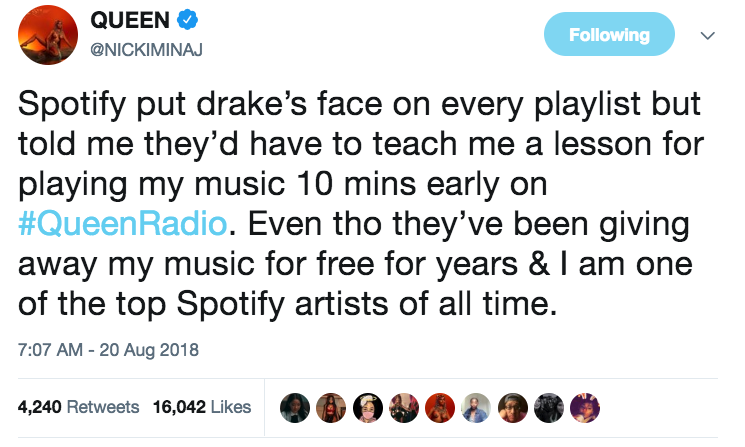 Anyway, with all the information Nicki was tweeting, the one thing everyone couldn't let go of was how Nicki, a 35-year-old woman, was blaming a literal baby for her album not going number one.
And, of course, people had the jokes on lock too.
So there you have it. 🤷 Anyone free to come and collect Nicki's phone real quick?