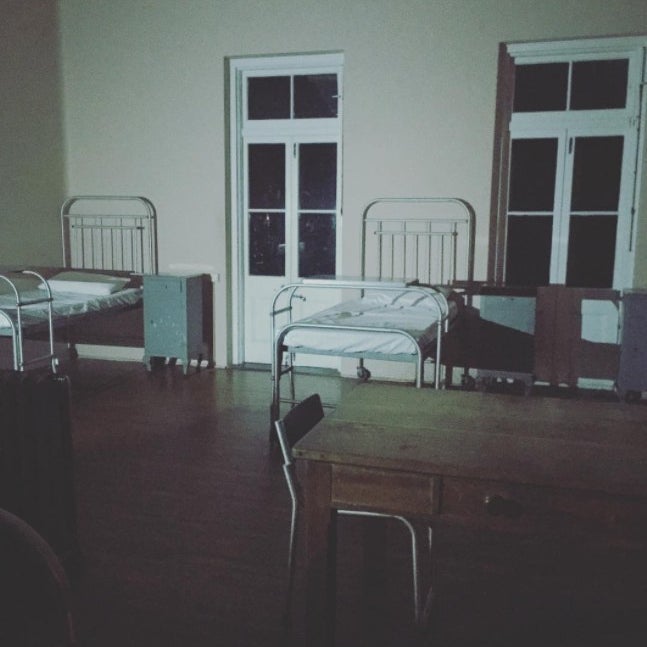 "Q Station near Manly, especially on the nighttime ghost tour with just lamps to light your way! We had a guy with an EMF meter that went ballistic by the dumbwaiter in the third class kitchen. Someone allegedly hanged themselves there." —Jo Bunford, Facebook
"The shower block at North Head Quarantine Centre in Manly. My skin is crawling just thinking about it." —Melissa Meulenberg, Facebook
2.
St John's Orphanage, Goulburn, NSW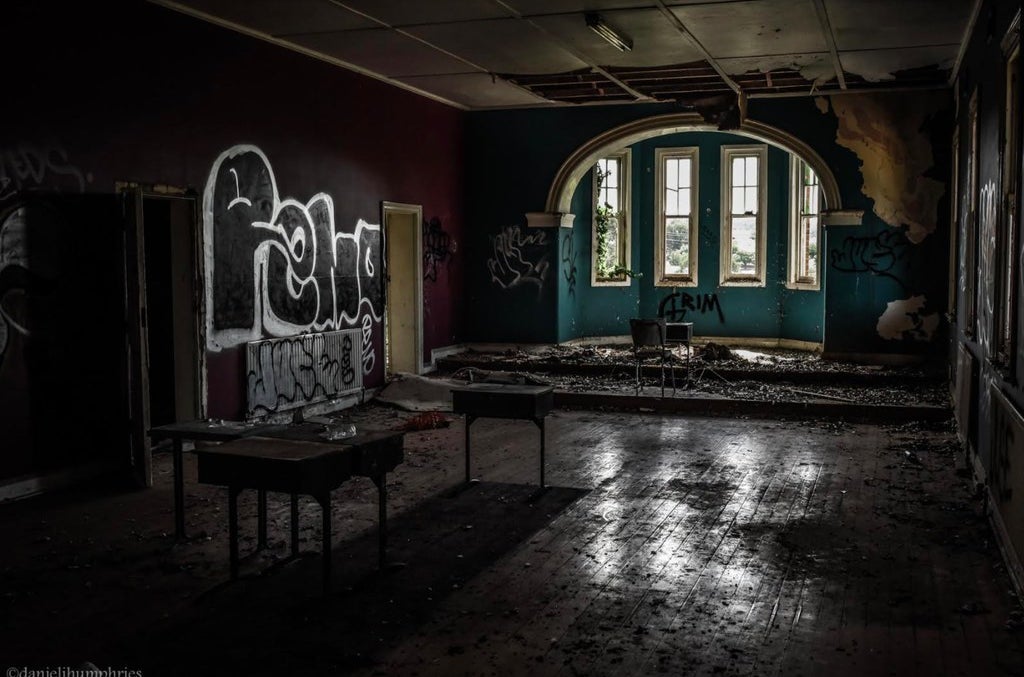 "Fires have destroyed a lot of the Orphanage in Goulburn. But we managed to find a way down to underneath the house, which was like a bunker. Brick rooms, dirt floors, total darkness - it nearly felt like a prison or punishment room. I would hate to know what they were actually used for." —Daniel Humphries, Instagram
3.
Beechworth Lunatic Asylum, Beechworth, VIC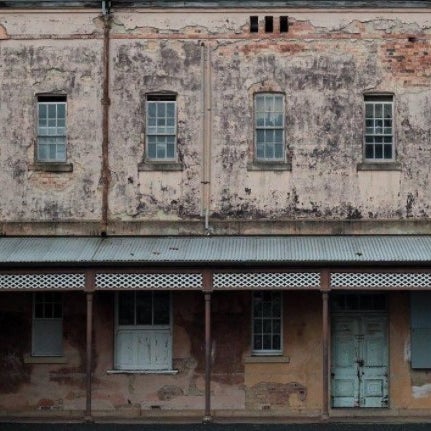 "Beechworth Mental Asylum is creepy, and it's in a tiny town as well." —Hugh Loiterton, Facebook
At any one time the mental asylum was home to up to 1200 patients, and during it's 128 years in operation it's said that over 9,000 died there. As a result of this, it's believed many spirits roam around the land still. People recount instances of seeing figures through the windows, and on the staircase. Also, sounds of laughter and children playing are often heard, despite there being no children around.
4.
Helensburgh Old Railway Tunnel, Helensburgh, NSW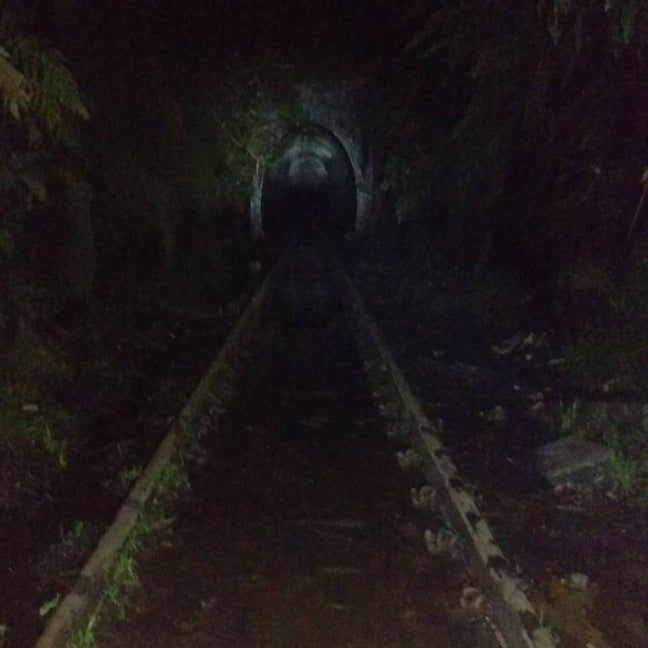 "The Helensburgh train tunnels." —Reece Wilson, Facebook
Legend states the the ghost of coal miner Robert Hales haunts the Helensburgh train tunnel. Hales was walking through the tunnel when a steam train randomly appeared behind him, ripping him in two. People report seeing his ghost running from the darkness, as though he were running away from a train.
5.
Old Queen Victoria Hospital, Wentworth Falls, NSW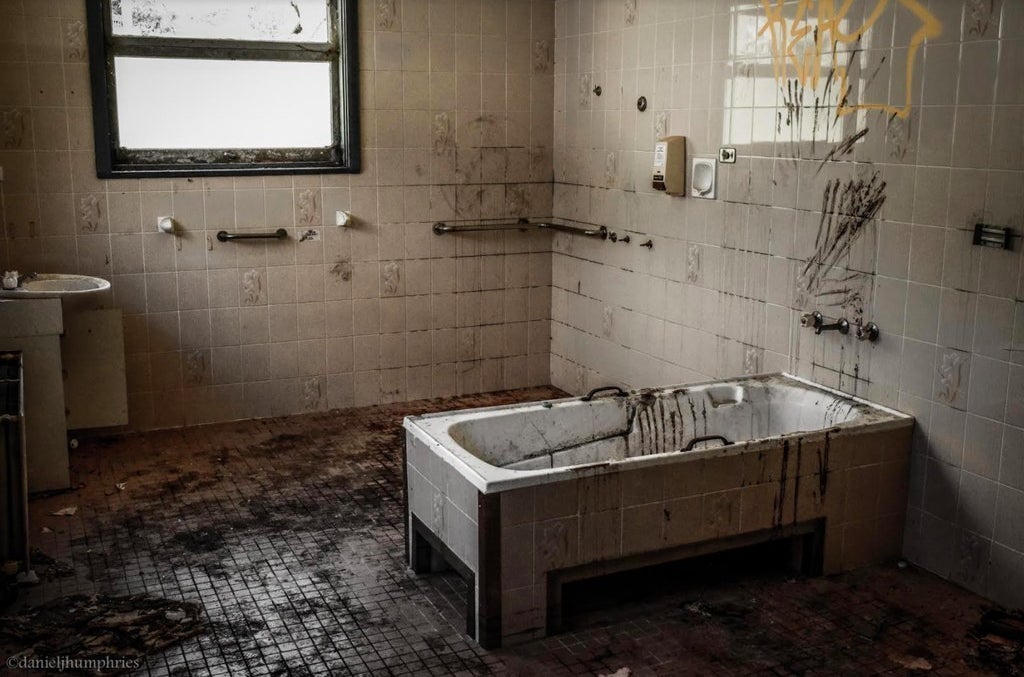 "The Queen Victoria Sanatorium in Wentworth Falls, NSW. It's a huge, abandoned mental hospital from the early 1900s and is surrounded by bushland. Creepy AF!" —rachelm4dfd5c94d
"The whole sanatorium is very eerie. It's totally isolated in the middle of the bush, but there are a number of cars parked outside the fences with no one around. When I was there, I heard a faint clunking noise, kind of like walking. I hid and waited, assuming it was just other people on the site, but after 5-10 minutes of waiting and the sound growing, no one ever appeared. Safe to say I wrapped it up fairly quickly afterwards." —Daniel Humphries, Instagram
6.
Toowong Cemetery, Toowong, QLD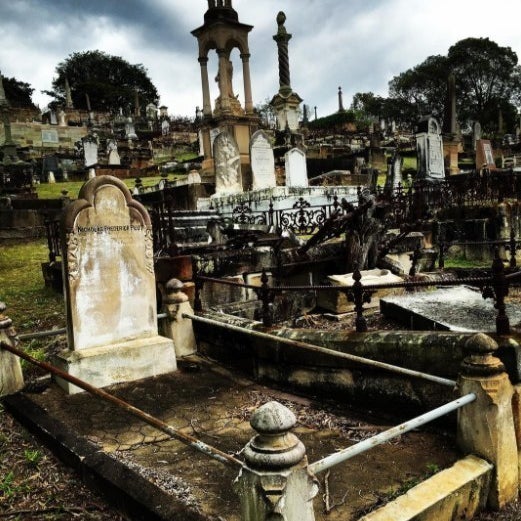 "I did a midnight tour of Toowong Cemetery. I could definitely feel some presence." —Sarah Little, Facebook
Toowong Cemetery opened in 1866, and is believed to house many souls of the dead who have yet to pass to the afterlife. During the 150-odd years of operation, the grounds have seen many people buried there. One of particular importance was influential public figure, Patrick Mayne who was suspected of the gruesome murder of William Fyfe.
7.
Gladesville Mental Hospital, Gladesville, NSW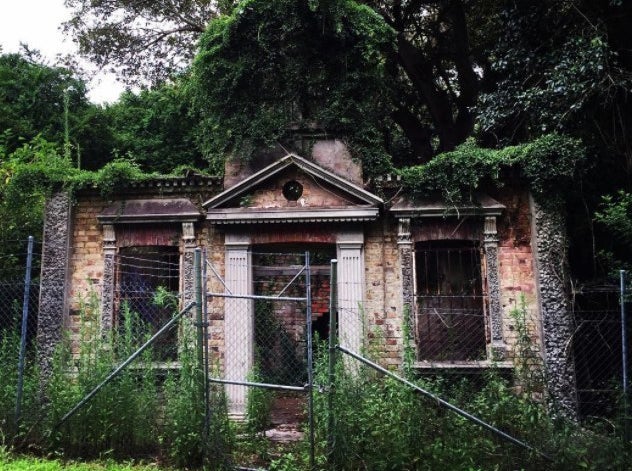 "I'm quite partial to the abadoned asylum in Gladesville - the patients built the buildings and gardens by hand as part of their treatment." —Ella Arendelle, Facebook
8.
Mushroom Tunnel, Picton, NSW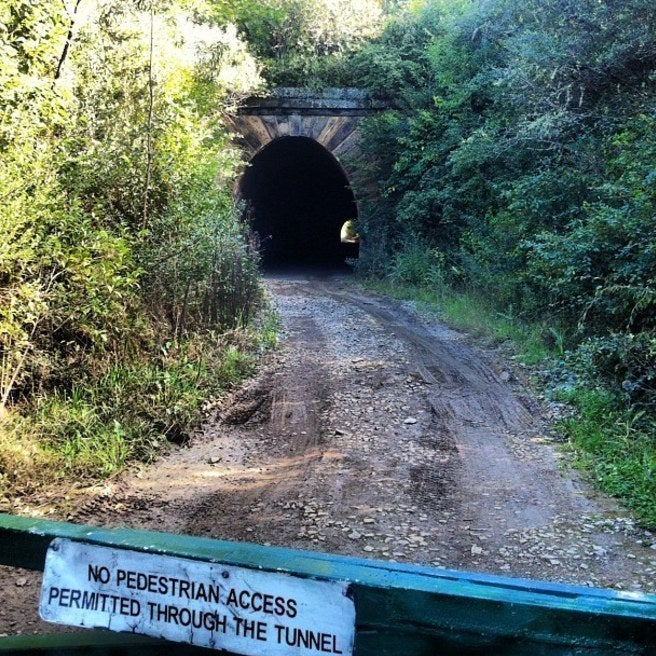 "The tunnel at Picton is pretty spooky, especially after rain when you're a quarter way through, then all of a sudden you're knee-deep in water. But the scariest thing about Picton tunnel is the trespassing fine you get from the cops if the locals dob on you..." —Kimberlee Onorato, Facebook
9.
Separate Prison at the Port Arthur Historic Sites, Port Arthur, TAS.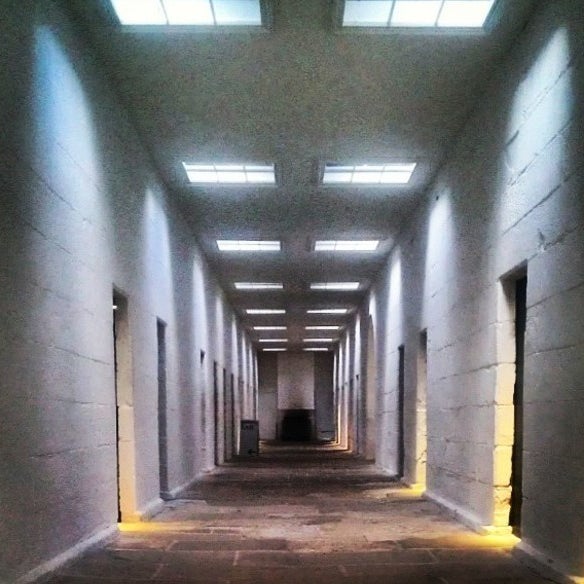 "The Separate Prison at Port Arthur is scary as F! Some weird stuff happened when we were down there." —Gina Ramsay, Facebook
The Separate Prison had 80 cells and was used to psychologically punish prisoners through making them stay silent to reflect on their crimes. The prison is said to houses many souls of people who either killed themselves, or murdered others to escape the silent, solitary confines.
10.
Sarah's Grave in the Castlereagh Cemetery, Castlereagh, NSW
"Sarah's grave in Cranebrook." —Jaryd Zucco, Facebook
Sarah Marshall arrived in Australia as a convict in the 1800s and after serving her sentence, met a man by the name of John Simpson. They ended up having eight children out of wedlock before she was brutally murdered by a group of men one night. She was buried as Sarah Simpson, as it's believed John married her at her grave so she could pass without sin. It's said that her ghost haunts young men, and women see her ghost around the site.
11.
Belanglo State Forest, Belanglo, NSW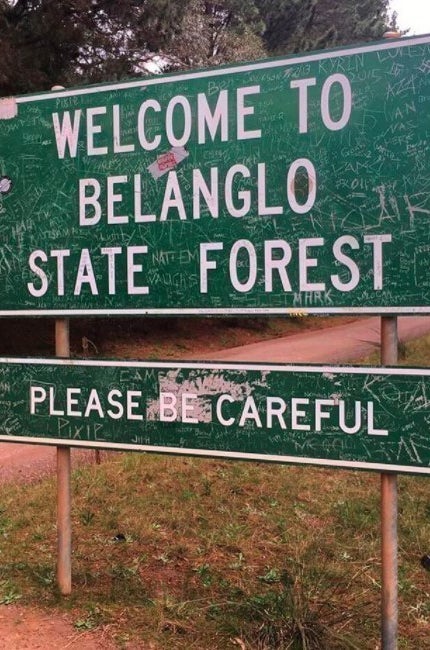 "Belanglo State Forest in NSW - aka the place where Ivan Milat buried all those bodies. I was camping there a couple of years ago, and it was pitch dark and silent in the middle of the night. Suddenly, out of nowhere, we could hear what sounded like someone coming closer and closer. It probably was a wild animal, but I didn't get any sleep that night. We decided to go home the next day." —Bron Lovejoy, Facebook
12.
Sandy Gallop Asylum, Ipswich, QLD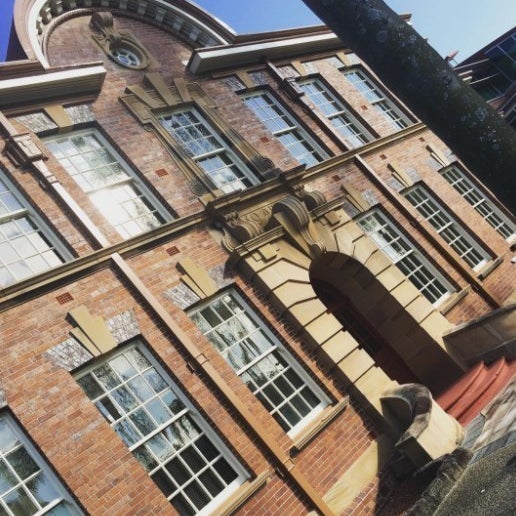 "The old building is heritage-listed and I won't go near it at night. The rest of the site used to be a hospital facility but is now home to University of Southern Queensland Ipswich campus. The original bars on some buildings from the early 1930s are still present to maintain heritage laws. All the new buildings are fine, but the old patient buildings are a bit creepy when you have classes. Definitely won't go at night. Creepy as fark!" —Caitlin Fabish-Wood, Facebook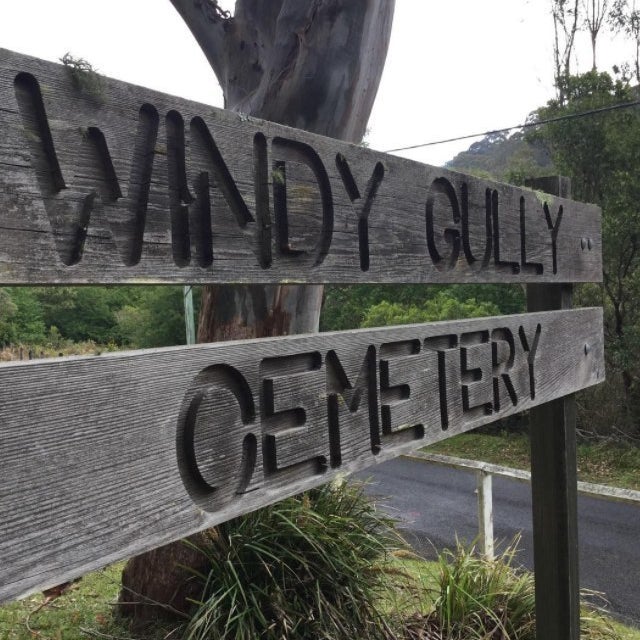 "A haunted dirt road, handprints covering the car, and a freezing cold breeze through the air con which was off." —Alex Squirtles Hardy, Facebook
Windy Gully Cemetery, and the roads that lead there are said to be hubs for paranormal activity. Feelings of people watching you, cars not starting, and other unexplainable activities are common occurrences near the cemetery.
14.
Fremantle Prison, Fremantle, WA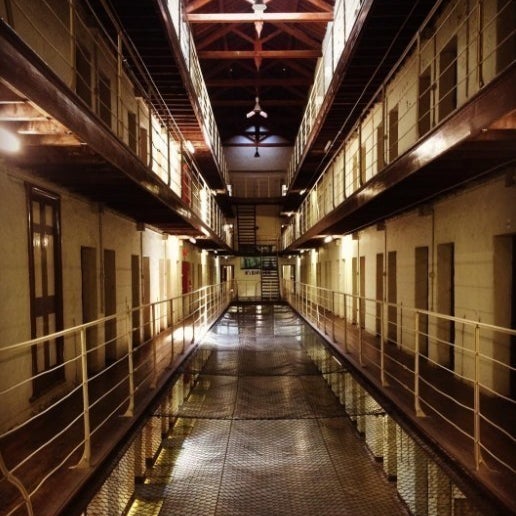 "Fremantle Prison at night... creepy as fuck."—Jessica Lynch, Facebook
Fremantle Prison was in operation for almost 150 years, and saw many people jailed, tortured, and executed. A total of 44 people were hanged on the grounds, which may explain why people often smell, see, and hear an array of strange unexplainable things.
15.
Jenny Dixon Beach, Norah Head, NSW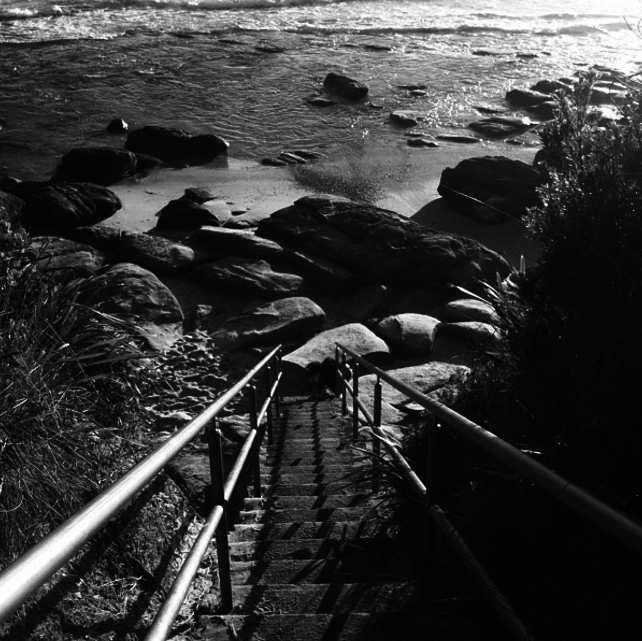 16.
Maitland Gaol, Maitland, NSW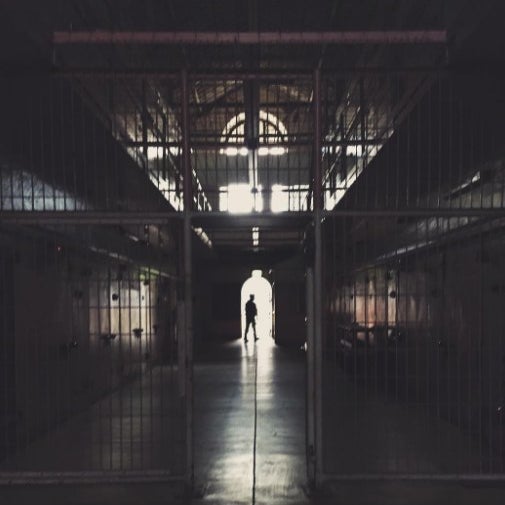 "Maitland Gaol. Specifically the solitary isolation unit." —Kimberley Denham, Facebook
In operation for over 150 years, Maitland Gaol was home to 16 executions and countless other non-legal deaths. There have been a number of reports of paranormal sighting. People often see figures of mist in photos, hear sounds in their recordings, and speak of seeing ghosts while there. To add to the creepiness of it all, Ivan Milat even stayed at this prison while serving his sentence.
17.
Spencer Street Power Station, Docklands, VIC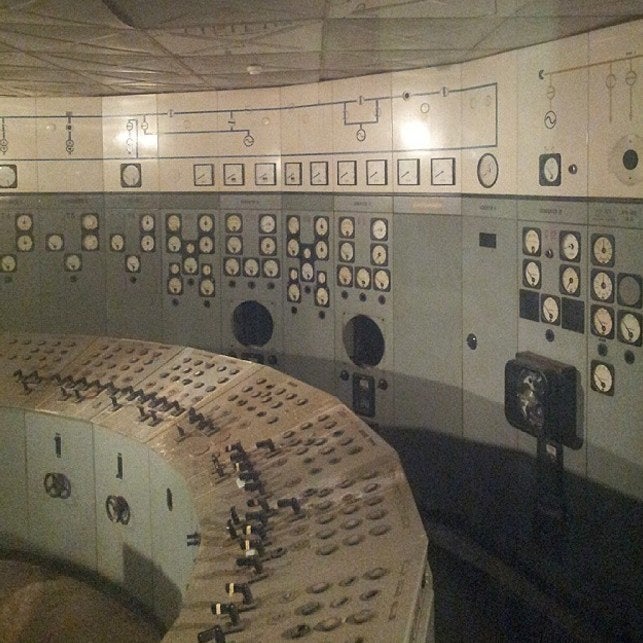 "The old abandoned Melbourne power station's administration block. With all its showers and the like, I got some seriously bad vibes from that place in one visit. The worst vibes were in the basement carpark. Only went in there two, maybe three times, but stuff would always move around, and lights would be turned on and off." —Rohan Yates, Facebook
18.
Larundel Mental Asylum, Bundoora, VIC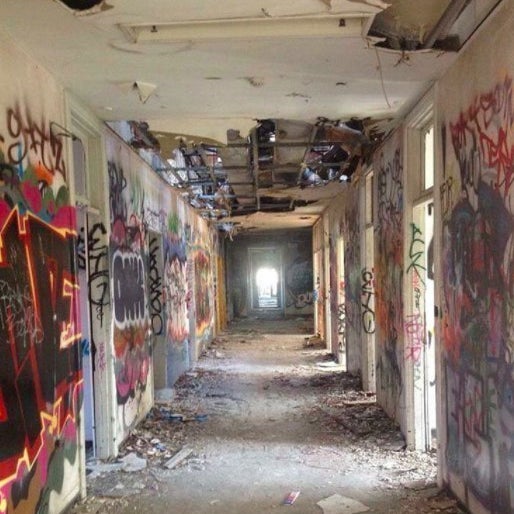 "Larundel Asylum, there's a concrete bed and horrifies me to think what one would've endured restrained on that concrete slab." —hotghostgirl, Instagram
19.
Monte Cristo Homestead, Junee, NSW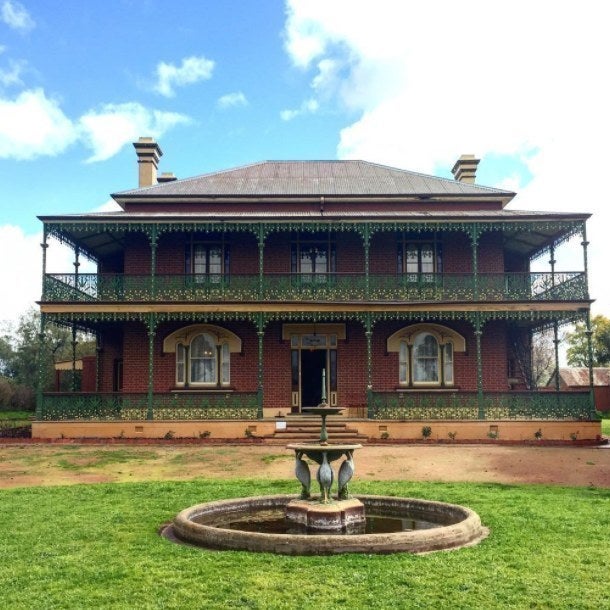 "Monte Cristo homestead in Junee, NSW. I took my daughter with me and she freaked out upstairs, and went racing down a steep staircase, scaring me to death. She then refused to go back in and we missed the tour. I took a selfie at the front of the house and it looks like a couple is kissing in the doorway. Freaky AF." —Liz Bainbridge, Facebook
Monte Cristo is believed to be Australia's most haunted house. An array of strange deaths occurred on the property, including a pregnant maid being thrown off a balcony, a child being burned to death, and a baby being thrown down the stairs. The spirits of these people are said to still haunt the grounds.
Want more proof that Australia is the craziest place on earth? Sign up for BuzzFeed's "Meanwhile in Australia" newsletter!
If you can't see the signup box above, just go here to sign up for BuzzFeed's "Meanwhile in Australia" newsletter!