Iconic Neighbours Stars: Then Vs Now
Neighbours, everybody needs good neighbours.
1.
Margot Robbie as Donna Freedman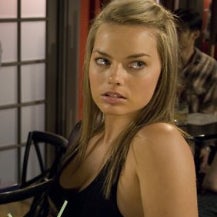 Run time: 2008-2011
On Neighbours: Donna developed from being a groupie obsessed with Ty Harper to eventually marrying Ramsay Street resident Ringo Brown. Before he died, following a drunk driving accident, Ringo enrolled her in fashion design school, so Donna left Erinsborough for New York.
Beyond Neighbours: After moving to the US, Margot landed a role in ABC's TV series Pan Am. However, it wasn't until her role in About Time that she started getting noticed. Soon after, she landed a role alongside Leonardo DiCaprio in the smash hit The Wolf of Wall Street and more recently in Focus with Will Smith.
2.
Dean Geyer as Ty Harper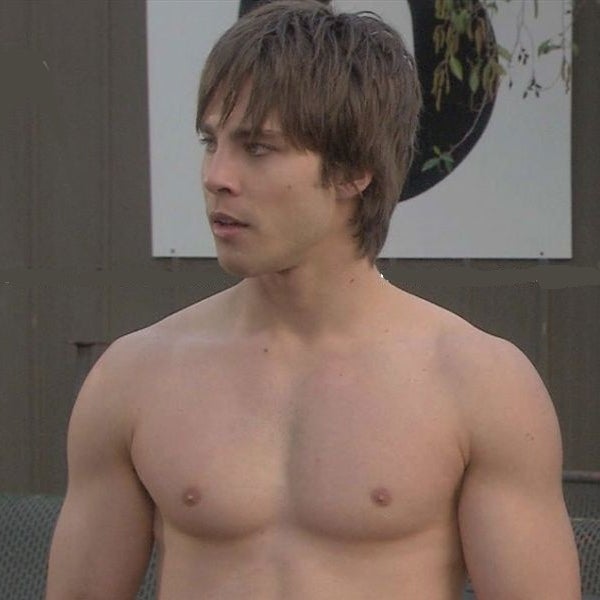 Run time: 2008-2009
On Neighbours: Ty was the sexy musical addition to the town of Erinsborough, linked by his cousin Taylah. Ty's storyline was heavily based on his relationship with Rachel, which faced some hardship thanks to the existence of Donna, his crazy obsessive fan.
At the end of it all, Ty broke up with Rachel so that she could go to school in London…where he ended up moving to anyway to be with her again.
Beyond Neighbours: Before Neighbours Dean was on Australian Idol and then went on to appear in Never Back Down 2: The Beatdown. However, Dean really gained his popularity in Hollywood after he starred in FOX series Terra Nova and Glee.
3.
Caitlin Stasey as Rachel Kinski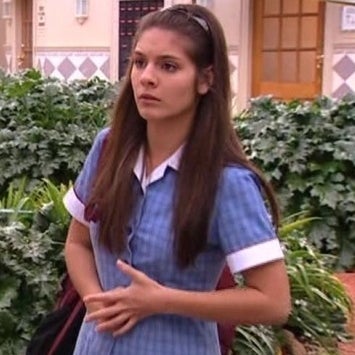 Run time: 2005-2009
On Neighbours: Rachel had a whole lot of relationship drama on the show, usually with older men. She ended up leaving Erinsborough after Ty Harper broke up with her so she would accept a scholarship to a school in London.
Beyond Neighbours: After leaving Neighbours, Caitlin starred in films like Tomorrow, When the War Began and All Cheerleaders Die. She then landed a role in CW's, Reign and Josh Thomas's series Please Like Me. Beyond acting, she has been in the media for her refreshing discussions around feminism.
4.
Jesse Spencer as Billy Kennedy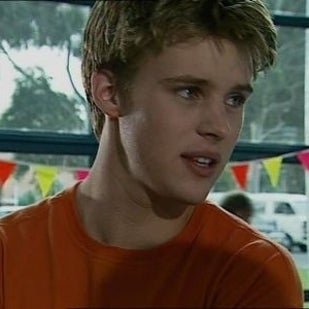 Run time: 1994-2000
On Neighbours: Billy was the youngest son of Karl and Susan, and younger sibling of Malcolm and Libby. He departed the show by simply moving away from Erinsborough.
Beyond Neighbours: In 2013, Jesse played the love interest in Uptown Girls but is mostly recognised from his role as Dr Chase on House from 2004 to 2012. Following the end of the show, Jesse moved on to starring in Chicago Fire.
5.
Liam Hemsworth as Josh Taylor
Run time: 2007-2008
On Neighbours: Josh was basically just Bridget Parker's friend. He was paraplegic and met Bridget during physiotherapy sessions at the Erinsborough pool, but despite going on a couple of dates he lost out to her real love, Declan Napier.
Beyond Neighbours: Liam didn't lose out on his life after Neighbours though. Following his departure from the show, he played the role of Marcus in The Elephant Princess and then had his big break starring (alongside now ex-fiancé Miley Cyrus) in The Last Song. However, his greatest claim to fame is his role as Gale in the crazy successful Hunger Games series.
6.
Delta Goodrem as Nina Tucker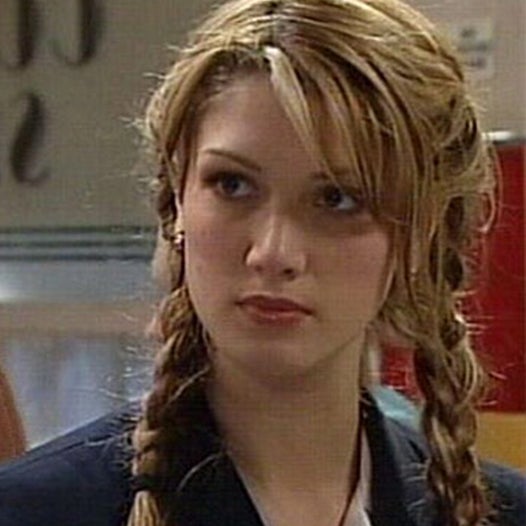 Run time: 2002 and 2004
On Neighbours: Starting at Erinsborough High as a shy but talented girl, Nina eventually owned her talent and grew more confident. She had a lot of singing, acting, and of course, boy drama before she left Ramsay Street, flying out to LA to follow her dreams.
Beyond Neighbours: As Delta had a recording contract before signing on for Neighbours, it's no surprise that she pursued her singing career, with her debut album, Innocent Eyes, being released in 2003. Beyond music, Delta also starred in her first film, Hating Alison Ashley, in 2005. More recently, Delta joined The Voice Australia's judging panel and her fifth album is set to be released sometime in the near future.
7.
Natalie Bassingthwaighte as Isabelle "Izzy" Hoyland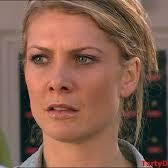 Run time: 2003-2006
On Neighbours: Izzy was the crazy woman we all loved to hate. She moved in with Dr Karl and tried to claim that her unborn child was his before she had a miscarriage. She then got into a relationship with other resident crazy, Paul Robinson, but then had a baby by Karl anyway???? She left Ramsay Street by deciding to go to London. Thankfully.
Beyond Neighbours: After Neighbours, Natalie pursued her music career with The Rogue Traders and her solo career with her album 1000 Stars. She didn't completely abandon acting as she featured in the popular Australian series Underbelly, hosted So You Think You Can Dance Australia for a few years, and acted as a judge on The X-Factor Australia.
8.
Dichen Lachman as Katya Kinski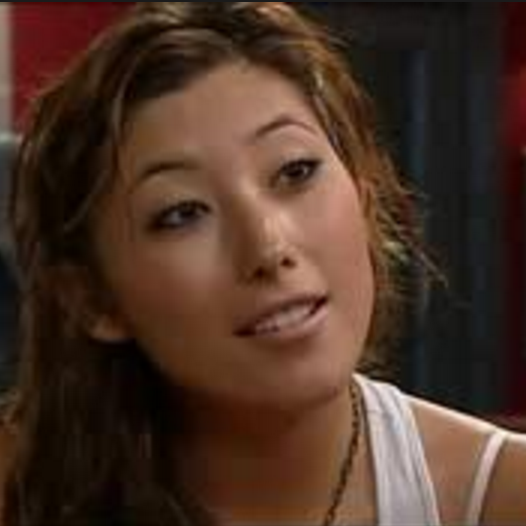 Run time: 2005-2007
On Neighbours: Katya was Rachel and Zeke's rebellious older sister with a dark and troubled past. She tried to take custody of her siblings, was shot, blackmailed, kidnapped, AND jailed during her eventful time on the show. She left Erinsborough (while on a suspended sentence for her zapping someone with a defibrillator) and relocated to Adelaide.
Beyond Neighbours: Dichen has had a successful acting career following her departure from Neighbours, starring in hit TV series Dollhouse, Being Human, Last Resort, and Shameless. Most notably she has had roles in the CW series The 100 and in ABC's Agents of S.H.I.E.L.D..
9.
Eliza Taylor as Janae Timmins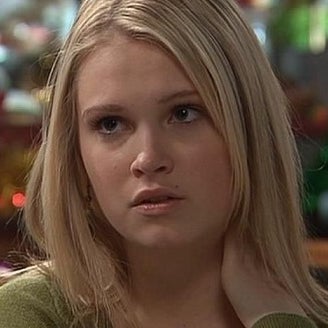 Run time: 2005-2008
On Neighbours: As a heavily troubled teenager, Janae's storylines were often dark and deep, ranging from her underaged wedding, to a photographer drugging her, to her possible HIV-positive status. She left the show by relocating to Cairns for the betterment of her life and the lives of everyone she knew.
Beyond Neighbours: While Eliza has acted here and there in shows, she didn't really get her big break until she landed the lead role in CW's The 100.
10.
James Sorensen as Declan Napier
Run time: 2007-2010
On Neighbours: Neighbours' resident bad boy Declan had some controversial storylines over the years. He got his girlfriend pregnant when the two were still teenagers, and, after Bridget gave birth, she died in a car accident leaving Declan as a single father. Declan left the series with Rebecca following her escape from Paul and his blackmail.
Beyond Neighbours: Following his departure from Neighbours, James starred in Conspiracy 365 but then decided to move away from acting. According to his Instagram, he is a certified fitness specialist and biomedical scientist, and is currently studying at university to become a doctor.
11.
Stephanie McIntosh as Sky Mangel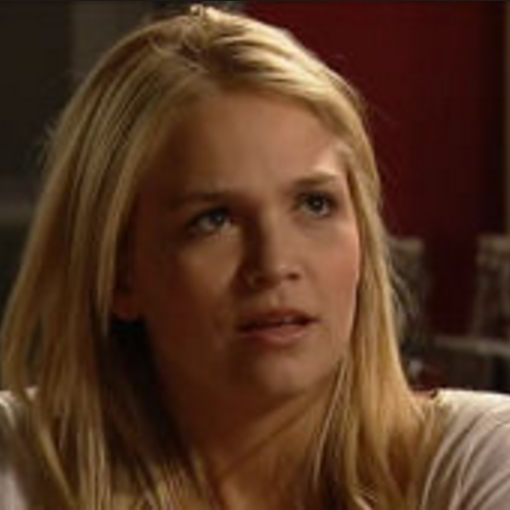 Run time: 2003-2007
On Neighbours: Sky shared a relationship with Boyd, had a same-sex kiss with Lana, and survived a plane crash and broken engagement with Dylan, her baby being stolen, her premonition of Stingray's death, and a false charge and imprisonment for murder. In the end, Sky departed Ramsay Street by moving to Port Douglas.
Beyond Neighbours: Following Neighbours, Stephanie focused on her music career, releasing her album Tightrope and even landing a reality show on Channel 10 in 2006 called The Steph Show. She moved to LA, had a child, and got back into acting in 2015 by starring in Red Herring alongside Neighbours alum Holly Valance.
12.
Jane Hall as Rebecca Robinson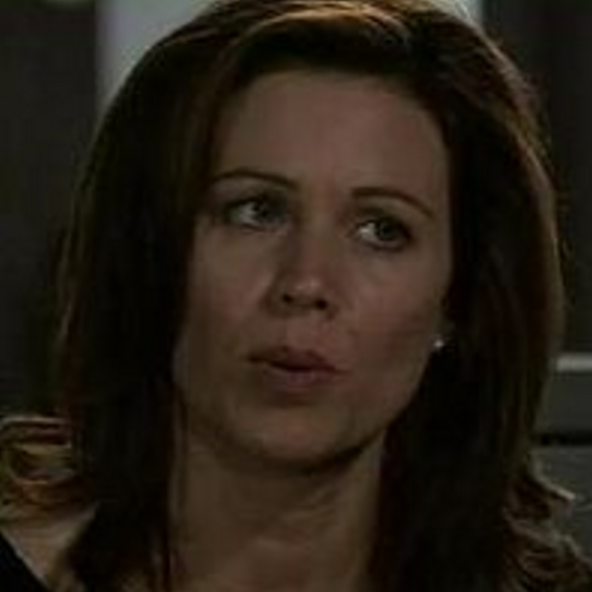 Run time: 2007-2011
On Neighbours: Rebecca was the mother of troubled bad boy Declan and wife to the sometimes evil Paul Robinson. She and Paul's other "wife", Lyn Scully, had issues and battled them out by trying to outsell each other with the stores they ran side by side. Rebecca left Ramsay Street for Sydney, after she decided she had had enough of Paul's blackmailing attempts.
Beyond Neighbours: Jane has made TV appearances here and there, such as House Husbands in 2012, but for the most part she shifted to radio presenting. Jane paired up with Chrissie Swan in 2012 on Mixx 101.1 (which was later rebranded to KIIS 101.1). She left radio at the end of 2015 so that she could return to acting in 2016.
13.
Brett Tucker as Daniel "Fitzy" Fitzgerald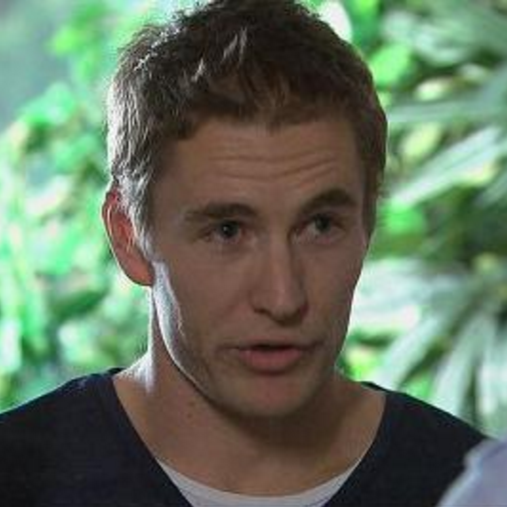 Run time: 1999-2000 and 2007-2009
On Neighbours: Fitzy was the hot teacher turned school counsellor of Erinsborough. He had a bunch of messy relationships: first with his wife, Samantha, who lied about her pregnancy and, second, with Libby who he married… but who later went on to miscarry their child. Then there was Steph, who gave him sole custody of their child.
Beyond Neighbours: Brett popped up in a couple of US crime shows before landing a role in Starz series Spartacus: War of the Damned in 2012 and in the blockbuster film Thor: The Dark World in 2013. His most recent work is as Harry Davis in ABC's current series Mistresses.
14.
Sam Clark as Ringo Brown
Run time: 2007-2010
On Neighbours: Ringo had a turbulent storyline over the three years he was in Erinsborough. He suffered through an eating disorder, a fling with an older woman, and a marriage, and then died following a drink-driving accident.
Beyond Neighbours: After the show, Sam shifted focus on to his music career and released his debut album, Take Me Home, in 2010. In 2016, Sam is going to take the role of Leo in Fox's Grease Live!.
15.
Kylie Minogue as Charlene "Lenny" Robinson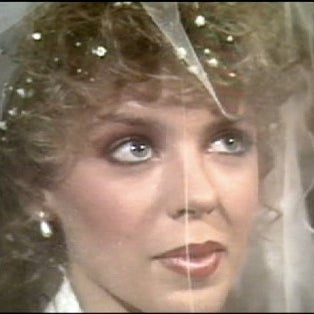 Run time: 1986-1988
On Neighbours: Charlene's time on the show was characterised by her relationship with Scott and the rockiness they faced before their marriage. A caravan fire, a promise ring, and an offer to move in together soon turned into one of the most iconic marriages in Neighbours history. Charlene left Ramsay Street by moving to Brisbane after her grandfather bought her and Scott a house.
Beyond Neighbours: Kylie left acting to pursue a successful singing career. She released her debut album, Kylie, in 1988 and has since released a total of 12 albums, with the 13th being a Christmas album titled Kylie Christmas which was just recently released.
16.
Holly Valance as Felicity "Flick" Scully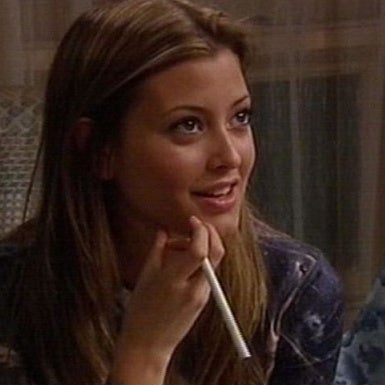 Run time: 1999-2002
On Neighbours: Flick was very stubborn and headstrong, often causing rifts in her family. Notably, she caused some tension when she decided to move in with her boyfriend before turning 18, and of course, there was the time she an affair with her older sister's fiancé, Marc. Flick left Erinsborough after getting a job in Lassiter's New York branch.
Beyond Neighbours: Holly also left Neighbours to concentrate on music, releasing her first single, "Kiss Kiss", in 2002 as well as her debut album. Holly returned to acting in 2004 and has appeared in the TV series Prison Break as well as movies Taken, Surviving Georgia, and most recently Red Herring.
17.
Natalie Imbruglia as Beth Brennan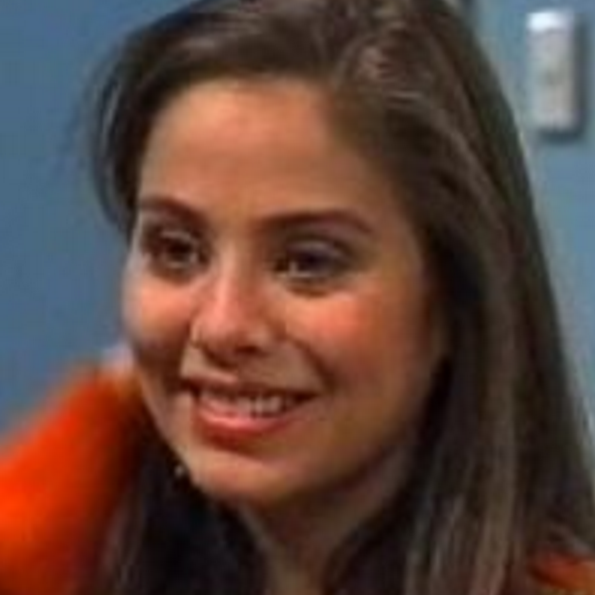 Run time: 1992-1993
On Neighbours: Beth was a café worker turned tradie, finding her true calling in construction work. Her storyline involved a broken engagement with a man who was twice her age and then a tumultuous relationship with Brad, who she ended up marrying. Although Brad revealed he had an affair, the two ended up reconciling and leaving Erinsborough to move to Perth.
Beyond Neighbours: After wrapping up Neighbours, Natalie moved to London and signed a record deal. She released "Torn" in 1997 and her debut album, Left of the Middle, that same year. Since then Natalie has released five studio albums and has been a judge on The X-Factor Australia and a guest judge on the original UK version.
18.
Russell Crowe as Kenny Larkin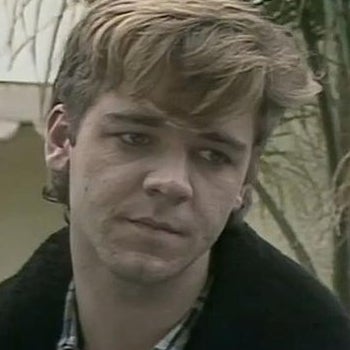 Run time: 1987
On Neighbours: Kenny was only a minor character – an ex-convict and mate of Henry Ramsay who created drama at Lassiter's by getting Madge fired. It was found that he was scamming the pub, which made Paul re-hire Madge and caused physical drama between the two. This resulted in Kenny getting banned from the bar, and leaving Erinsborough for good.
Beyond Neighbours: After Neighbours, Russell moved to America and made it big in Hollywood. Still acting to this day, some of his greatest films include Les Misérables, American Gangster, and Gladiator.
Like BuzzFeed Australia on Facebook.
Want more proof that Australia is the greatest place on earth? Sign up for BuzzFeed's "Meanwhile in Australia" newsletter!