Nicole Kidman Proved She Gives No Fucks By Eating A Whole Bunch Of Bugs
Print "a hairy nut" on my grave.
You know Nicole Kidman, right? The award winning actress, fashion icon, and queen of delivering polite shade?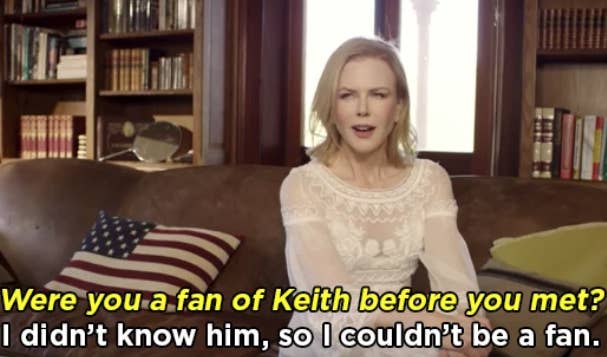 Well, she stopped by Vanity Fair to share her secret talent which was... eating bugs?
Nicole gladly downed four courses of "micro livestock" and, in turn, cemented her place as the fearless queen she is.
And even though she likened the crickets to a hairy nut (a nut from the shell, you pervs)...
...Nicole ate mouthful after mouthful of grasshoppers, so I think we can easily say they were her fave.
YES NICOLE, YOU EAT THOSE BUGS!!!