Zac Efron Dominated The Stage As Snoopy In A High School Play
Move over, Troy Bolton.
But not the high school musical you're thinking of.
Back in the day, Zac was, of course, part of his school's musical productions.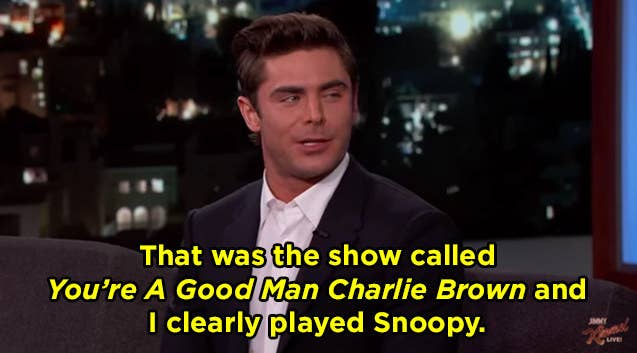 And he might have been the best moonwalking Snoopy to ever grace the stage.