When Conan asked about Chris's relationship with his former Parks & Rec co-star Nick Offerman, Chris launched into a story about how he, Nick, and Adam Scott all send each other pictures of their poop.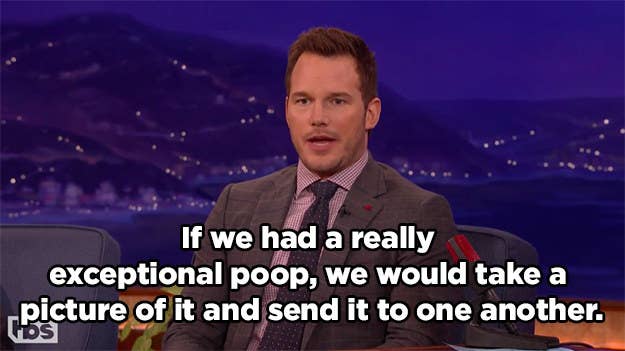 Not every poop though, just the worthy ones.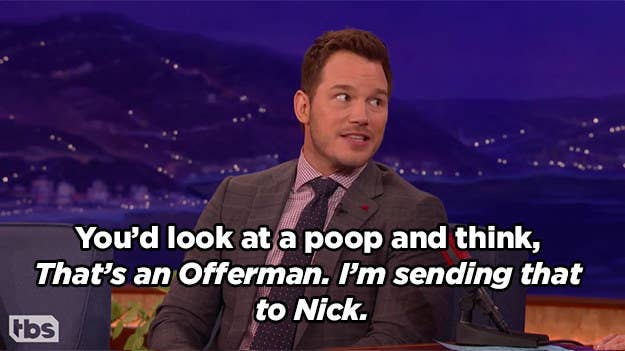 It all started on Nick's birthday, when Chris gave him a gift he didn't know he needed.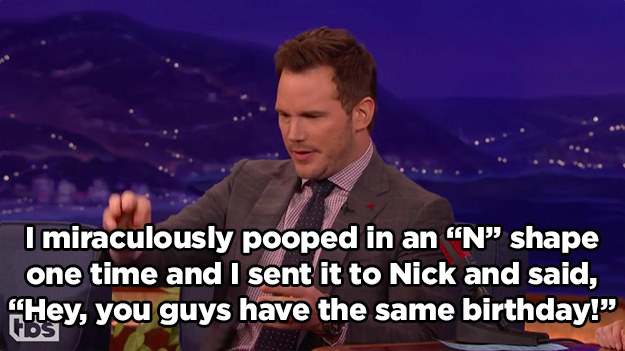 This isn't the first time Chris has told this story. In 2015, he told GQ that poops that are "shaped like a letter" or "extra the size" qualify as photo-worthy.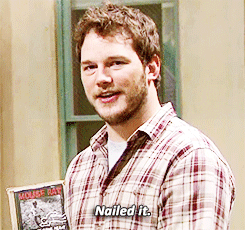 And that when he receives a new photo of poop he feels "respect."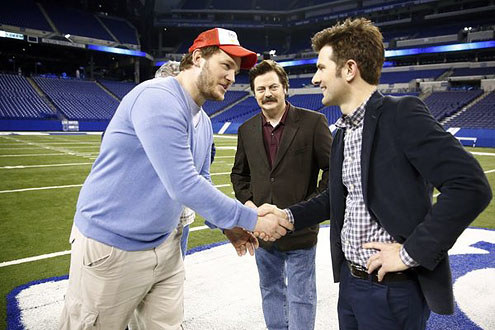 But last night he revealed to Conan that things haven't been the same since he and Anna got a new toilet.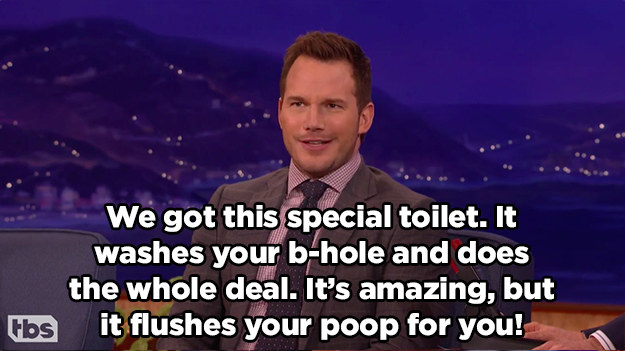 There's been a lack of poop pics on Chris's end, and it's taking a toll on his friendship with Nick and Adam.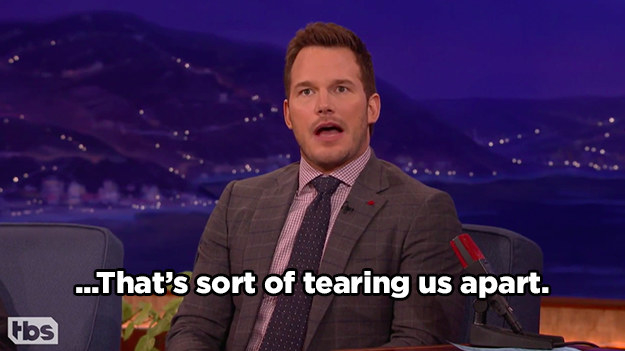 Well, Chris, best of luck with your poop pics situation. I'll leave you with this relevant GIF: