Last night at a fan screening of Deadpool, Ryan Reynolds talked about his upcoming Valentine's Day plans with wife and human perfection Blake Lively.
With only a few days left before the holiday, Ryan admitted he hasn't made plans yet...which, good luck making a dinner reservation. But for that, we'll forgive him because 1) he believes things are more romantic when it's not done for Valentine's Day. AND 2) he's flown halfway across the world to see Blake for only ONE day. Why? "Because you gotta do that." So there you have it: Reason #1,056 for why you should be obsessed with Blake Lively and Ryan Reynolds.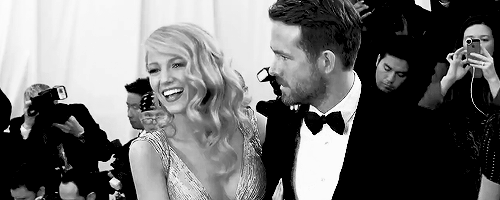 Thumbnail credit: Dimitrios Kambouris / Getty