Jason Sudeikis' Son Playing With A Lightsaber Is Hilarious And Adorable
Not even Luke Skywalker has seen this technique.
Jason recently bought lightsabers for everyone in the family: red and blue for him and Olivia, and green for Otis.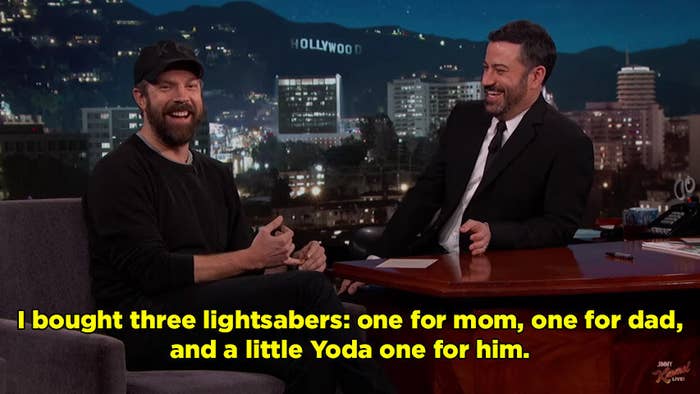 Now, Otis isn't super into Star Wars. But he has seen enough advertising to be aware of it.