This is 7-week-old Gabriel. Isn't he precious?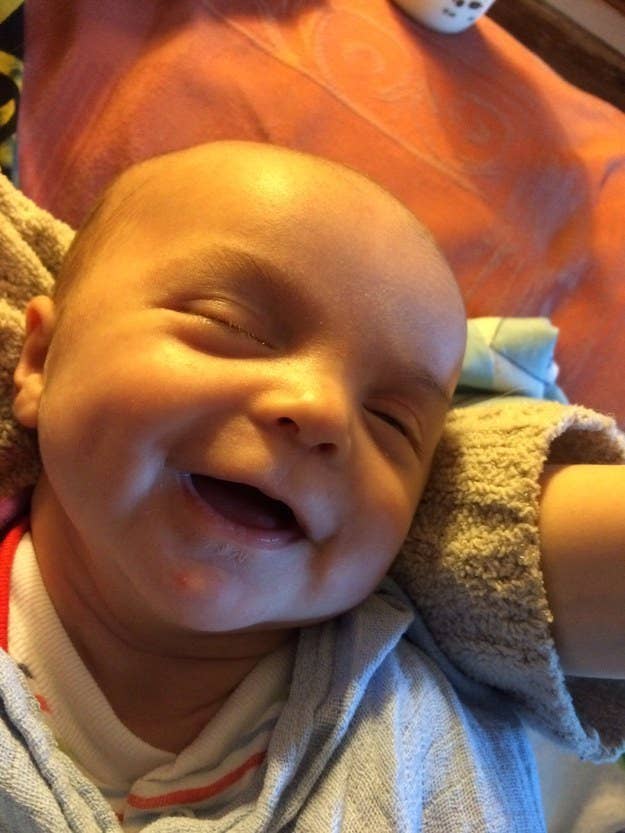 Here he is again, but with hair and makeup: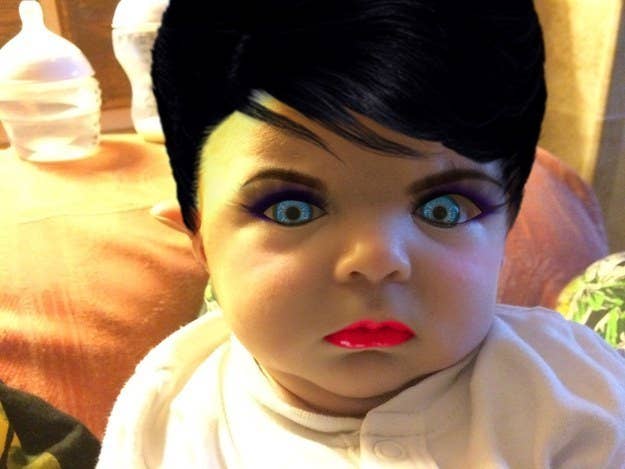 Using the app YouCam Makeup, Gabriel's mom, Fiona, decided to have some makeover fun with her son.
"Bold red lip or pretty in pink?"
Once the app detects the facial features, the user gets to select the perfect look.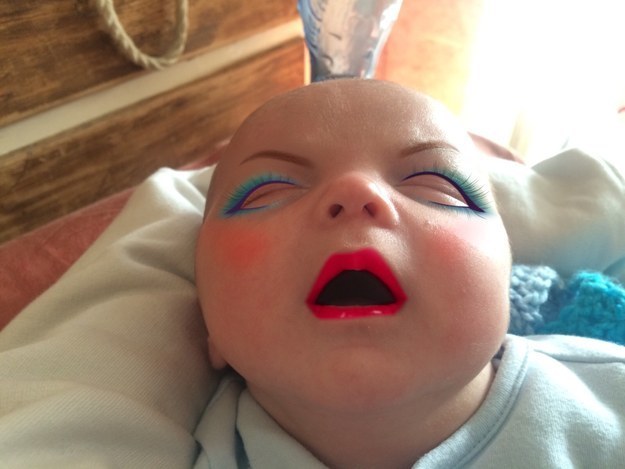 Talk about a Transformation Tuesday!
I'm sure if Gabriel could see what he looked like, he'd probably react like this: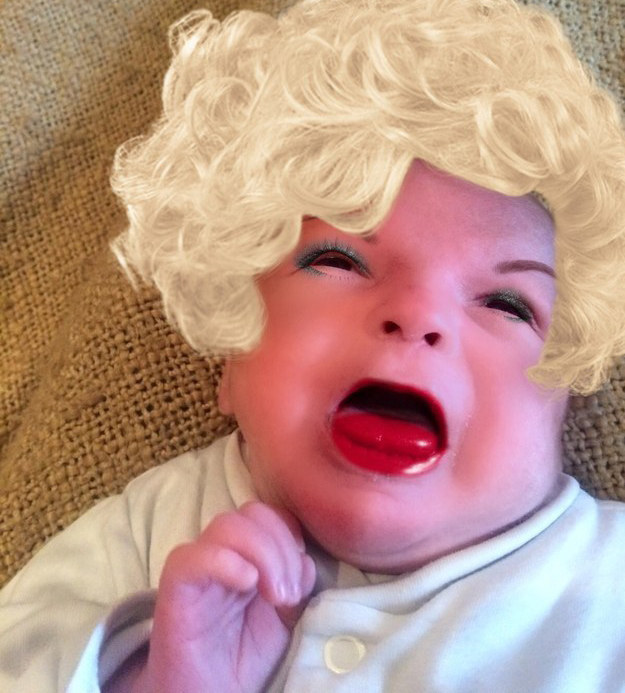 And someday, when he does see these pictures, he'll know it was all out of love.