At first glance you're probably thinking, "Awww look! Seals in hats!"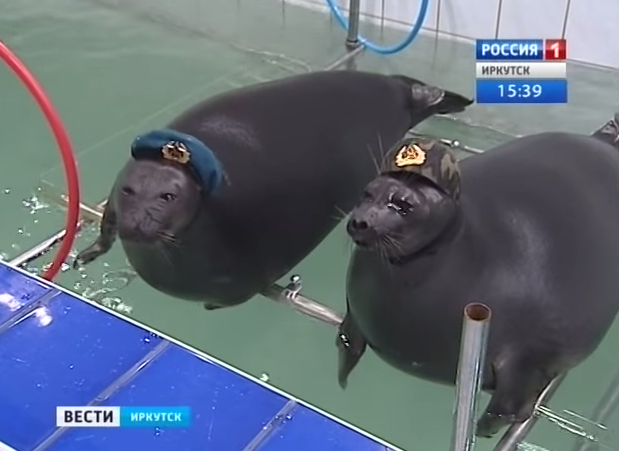 Well think again, because these aren't just any seals — they're knife-wielding, gun-shooting, special forces seals from Irkutsk, Russia.
Well, kind of.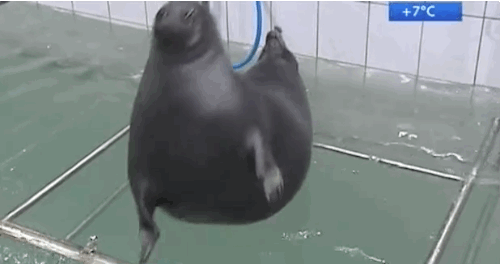 The two seals, Winnie the Pooh and Laska, are circus seals who've been trained to perform a variety of tricks.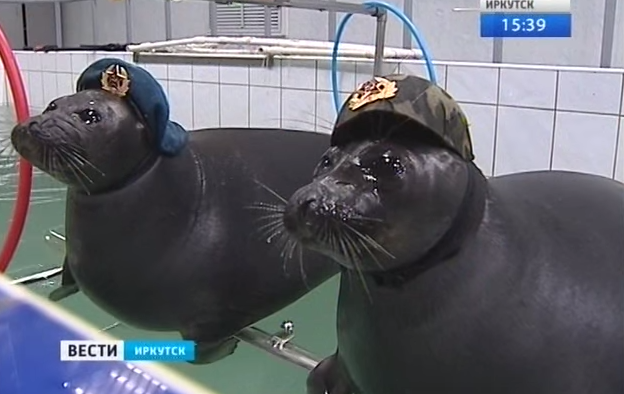 For the 70th anniversary of Russia's Victory Day, the seals donned military uniforms and showed off their latest routine.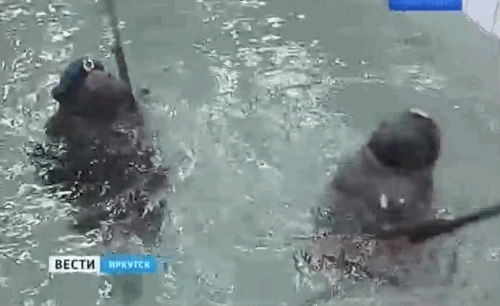 The two were trained to salute, wave a flag, and shoot water guns. And while that's totally adorable, it's important to note that Winnie and Laska would probably be much happier in their natural habitat.