When Rob Kardashian and Blac Chyna announced their engagement in early April, the world collectively held its breath for a response from the rest of the Kardashian/Jenner family.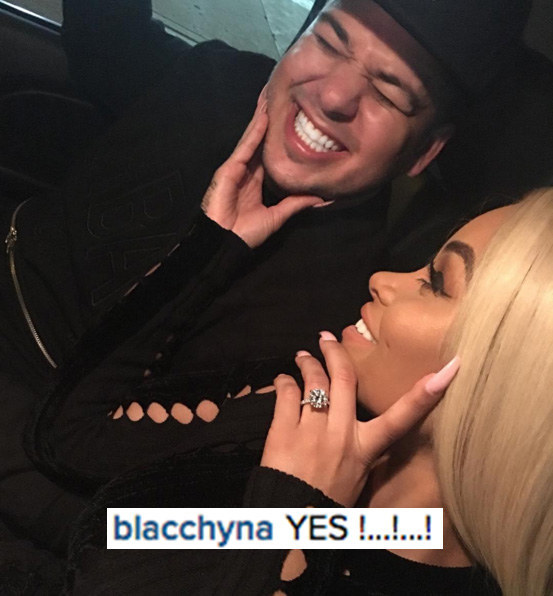 But the Kardashian/Jenners never *really* publicly acknowledged the engagement. Thought in the next season of Keeping Up With the Kardashians, we'll finally get to see how the family reacted to the news.
As you've probably already assumed, they didn't take it very well.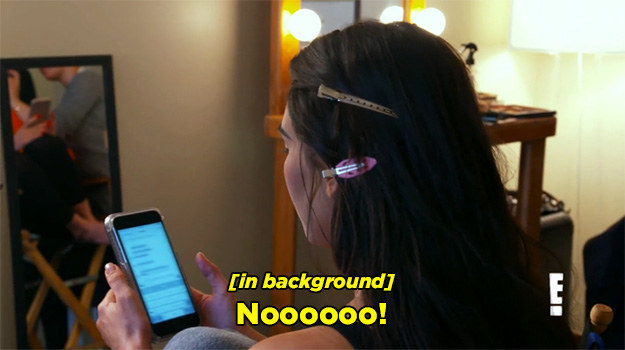 The initial reaction spans from "noooo" to "that's so fucked up."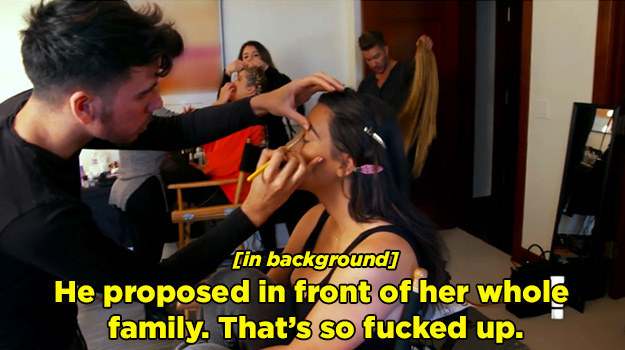 And *sips tea.*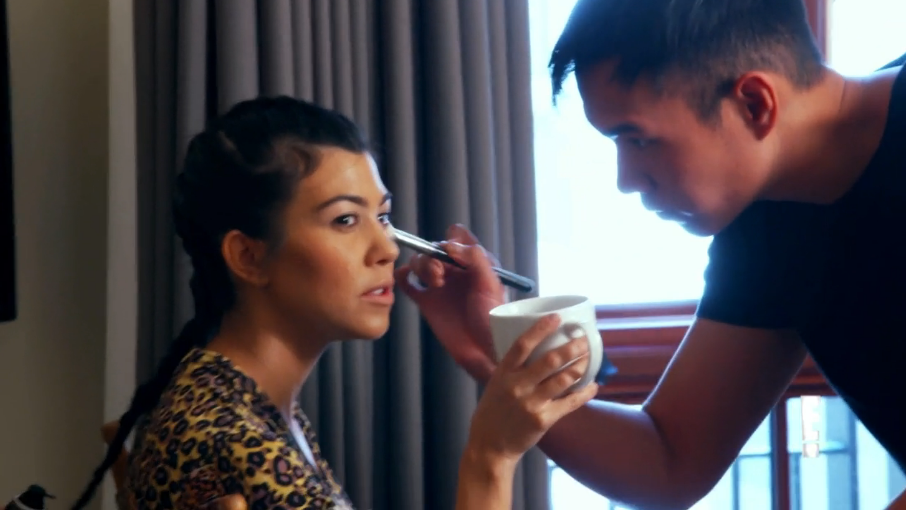 Later when Kim, Khloé, and Kourtney sit down with Rob, he doesn't hold anything back.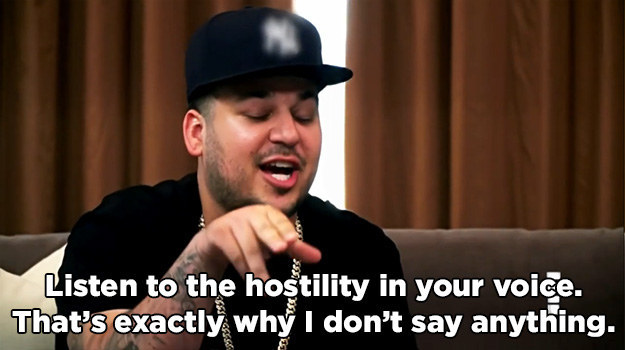 Tell 'em how you really feel, Rob.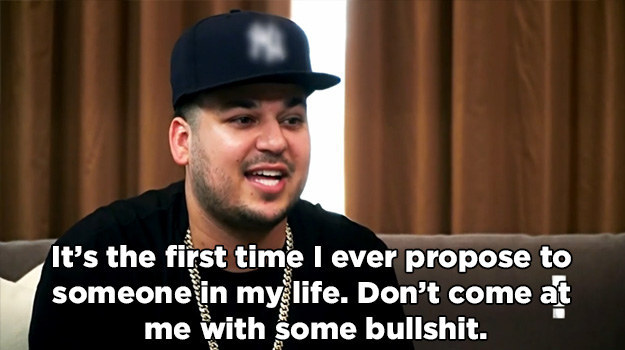 The sisters don't look too happy about it.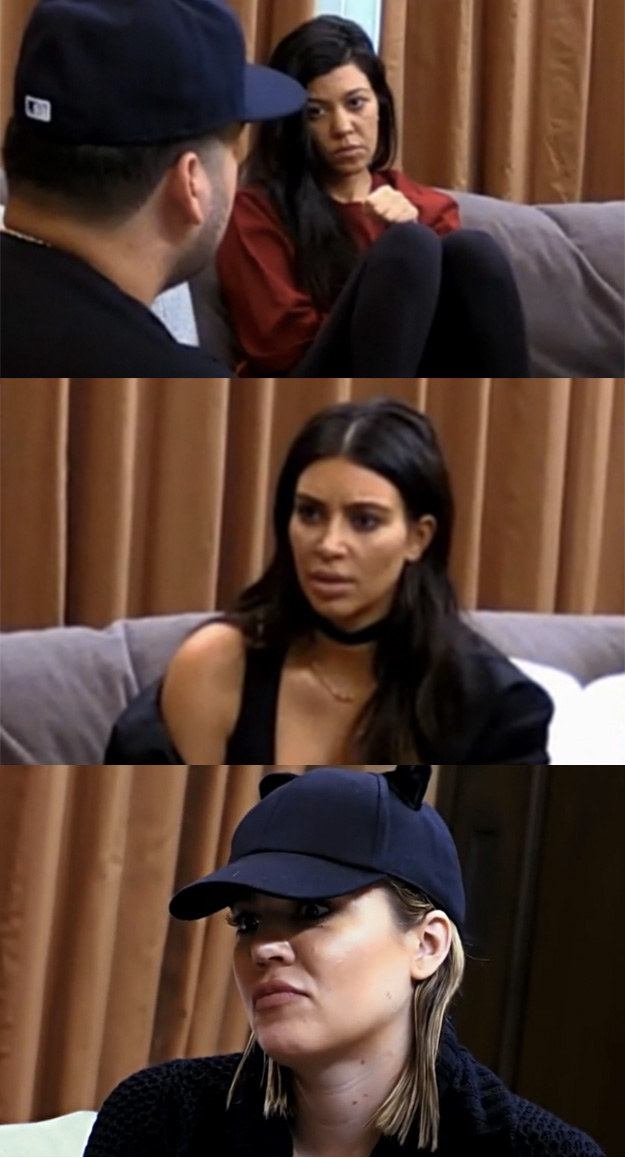 Rob, on the other hand: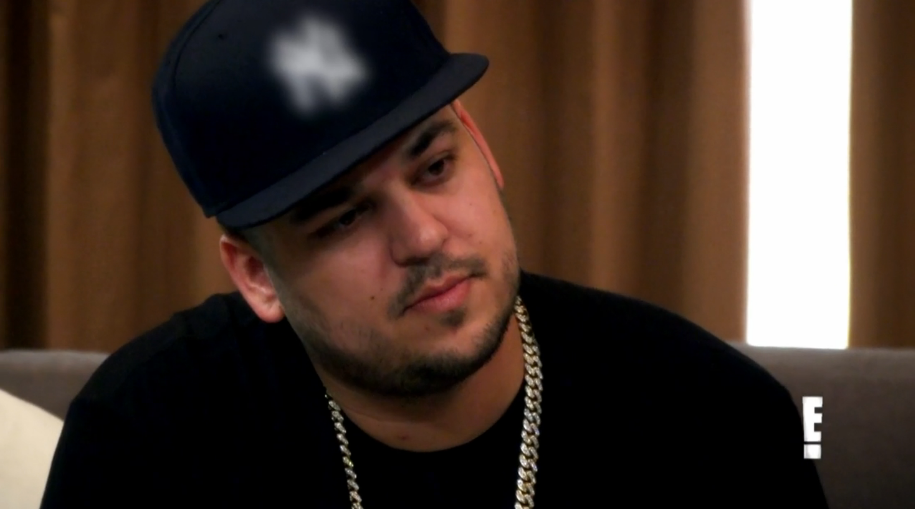 Keeping Up With the Kardashians, Season 12, premieres on Sunday, May 1.