The relationship between Rob Kardashian and Blac Chyna – and its long and complicated history – is no secret.
Basically there's ~drama~ because Blac used to date, and has a child with, Tyga, who is currently dating Rob's half-sister Kylie.
While other members of the Kardashian family didn't seem too happy with Rob's new relationship, it looked like all was forgiven, as far as Kylie was concerned.
But now there's been a new development: Blac posted this photo to her Instagram account on Monday, with the caption "YES!...!...!"
And Rob posted this photo to his Instagram:
OVERWHELMING EVIDENCE points to the fact that Rob and Blac are now engaged. Let's take a look at said evidence: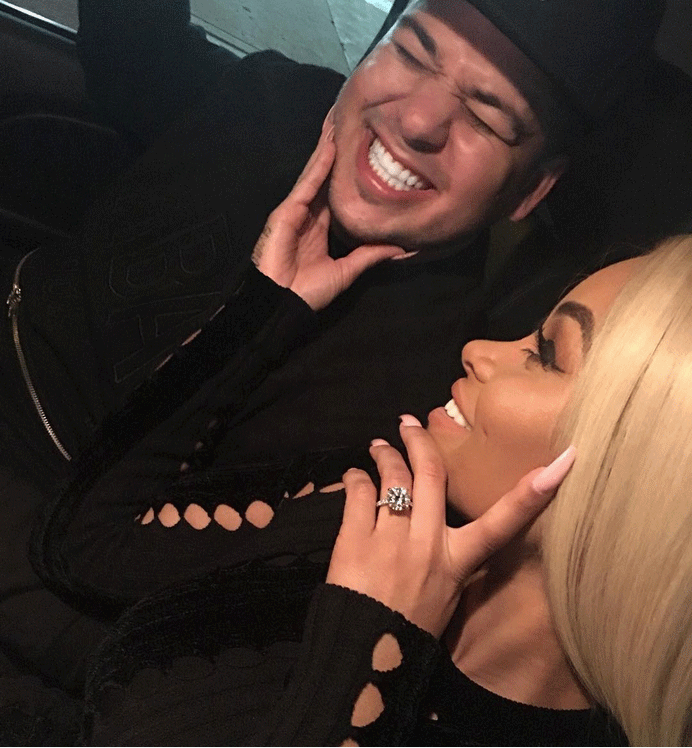 I'd say that's pretty damn conclusive.
There's just one more thing left to find out: How will ~the family~ react?