2.
And carrying his wife Hannah's clutch.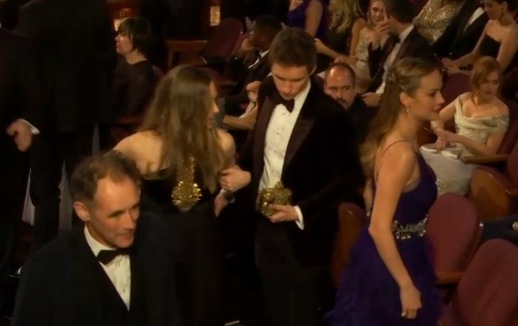 3.
Sylvester Stallone and wife Jennifer Flavin taking a selfie.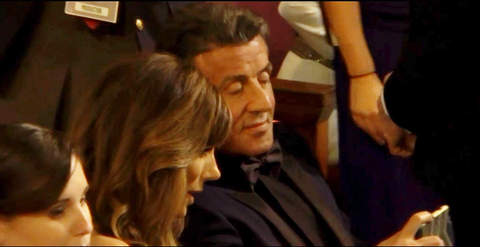 5.
Chrissy Teigen wasting no time breaking into her Girl Scout cookies.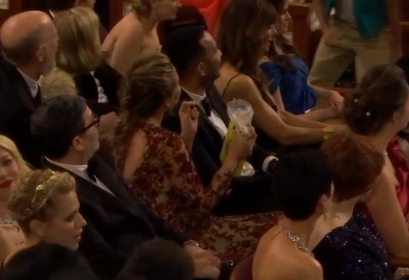 6.
Tina Fey enjoying a Samoa.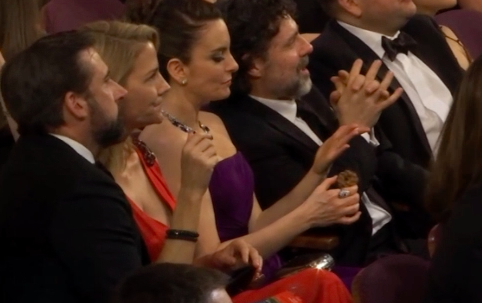 9.
The audience reacting to Jacob Tremblay presenting.
10.
Matt Damon letting out a yawn.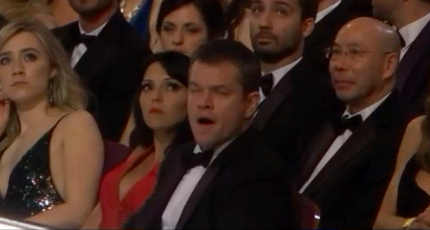 11.
Lady Gaga congratulating Sam Smith.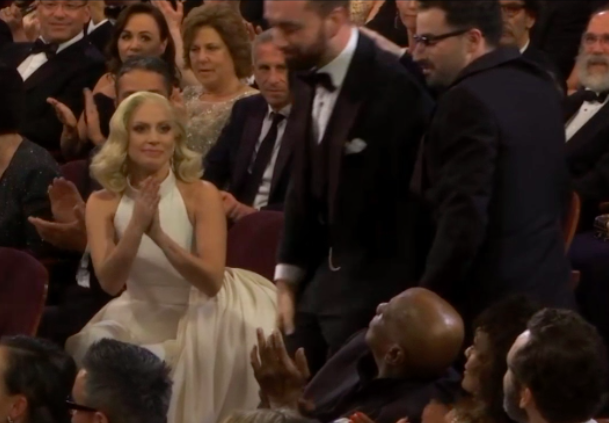 15.
Kate Winslet hugging Leo's mom while Leo picks his nose.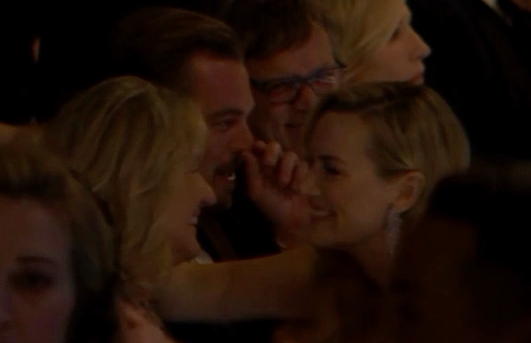 ❤️ ❤️ ❤️