Try Not To Die Watching Channing Tatum Whisper Sweet Nothings To A Stranger
Bless your heart, Jennifer.
Jimmy sent his man Guillermo out on the street to find someone willing to be Channing's valentine.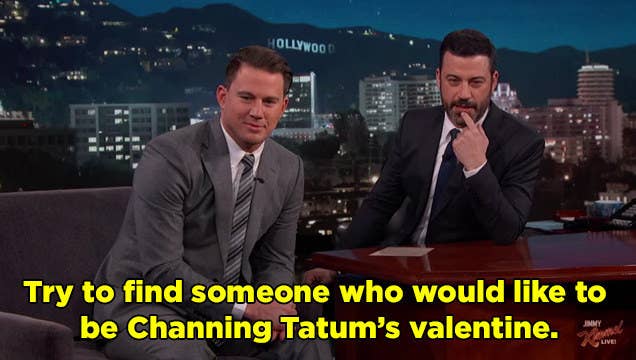 Enter Jennifer: Sweet, innocent, scarf-wearing Jennifer who literally had no idea what she was in for.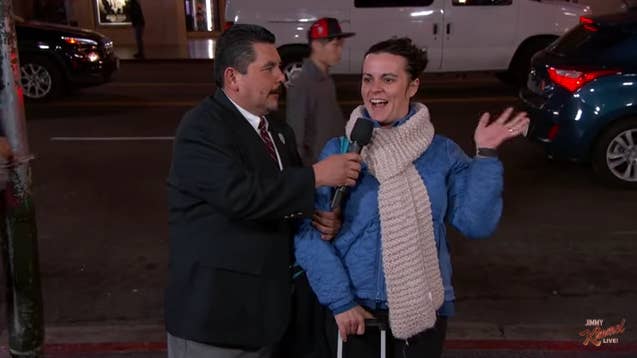 With a bowl of candy hearts at his side, Channing got ready to woo his valentine.