Chris Pratt and Anna Faris are couple goals for many reasons, but let's talk about one reason in particular: their mutual love of the Seattle Seahawks.
Sure, there are lots of couples and families that support the same team but are they as cute as the Chris, Anna, and Jack? You tell me.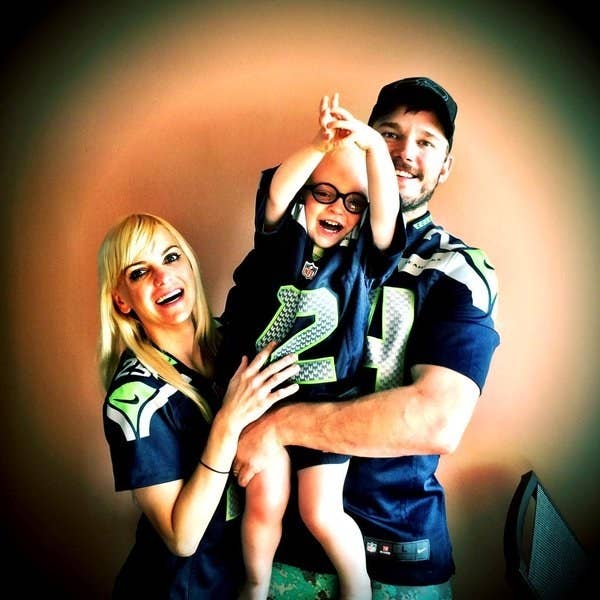 Because yesterday things got even cuter when Chris and Anna watched the Seahawks take on the Eagles at home. Just look at these two goofballs!
Turns out, the Seahawks' quarterback Russell Wilson hooked them up with box seats.
With Anna's birthday coming up at the end of November, it was the perfect way to kick off celebrating.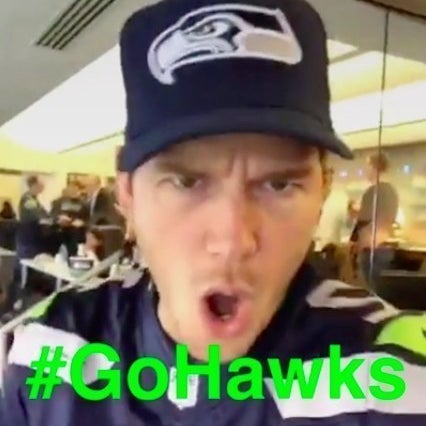 And though it might've looked like Chris was enjoying himself the most...
...after the game, Anna got her jersey signed by the Seahawks' cornerback, Richard Sherman. And look at her reaction!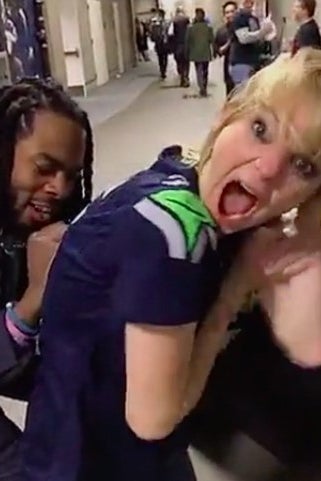 Chris snapchatted the whole encounter and said, "We got Richard Sherman signing Anna's shirt for her birthday. So amazing."
Another day, another reason Chris Pratt and Anna Faris are the cutest celeb couple of our time.