As a Grade-A klutz and yet another millennial with an awful bedtime scrolling habit, I've dropped my iPhone more times than I can count.
But recently, I've discovered an iPhone accessory that I never knew I needed and that I now can't live without. It's an iPhone necklace — and yep, it's exactly what you think it is.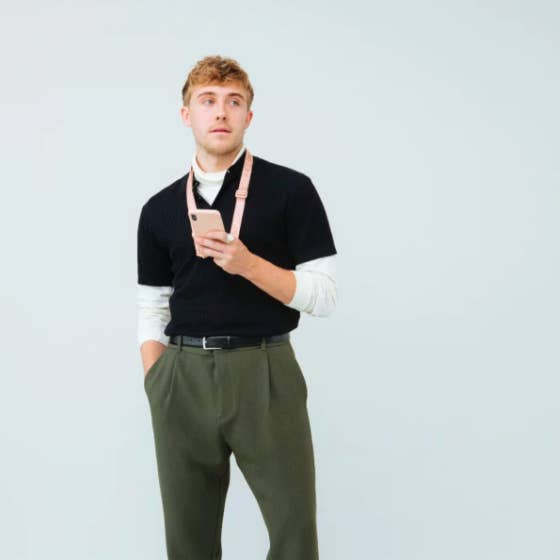 Be more specific, you say? Well, it's basically an iPhone case, with an adjustable cord running through it. The phone necklace allows you to wear your phone as, yep, a necklace, or like a crossbody purse. In any case, it frees up your hands to flail and be free, while keeping your texts, camera, and GPS within close reach. 🤙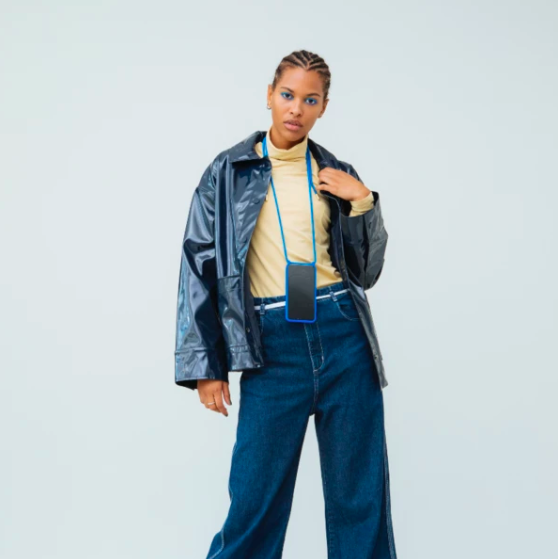 Personally, I use it the most while I'm cruising on my bike, and need a way to quickly check directions* without having to pull my phone from my bag.
But let me stop here and let these photos of extremely trendy Berliners wearing their iPhones do the convincing.
It goes with bike shorts.
...And looks nice even with your work outfit.
Oh, and it comes in loads of colors and styles.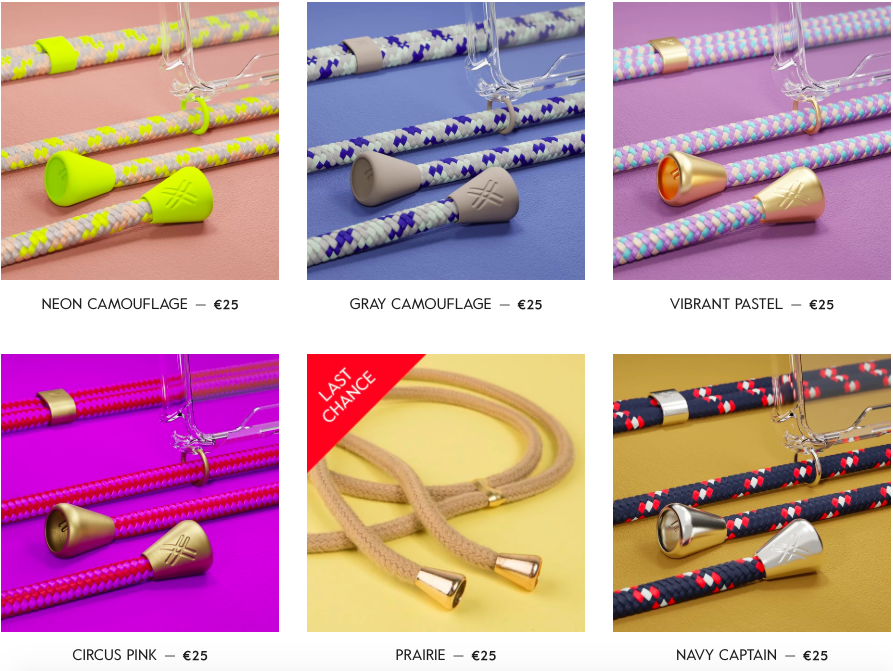 Get a "basic" model from Xouxou for €25 ($28)!
Or a "modular" (aka a fancier version) starting at €58 ($64).
While the company is based in Germany and therefore might have higher shipping costs for the US, according to Dib, Xouxou is planning to set up a national fulfillment center in the US by the of this year (So, lower shipping costs just in time for the holidays!)