As many of you know, adulthood encompasses many unexpected habits and routines.
And this week, Twitter damn near lost it discussing the most mundane adult opinions of them all: the best stovetop burner. 😂
Classic Twitter.
It all started when Austin-resident Andrew Armstrong tweeted an image of his preferred stovetop burner, describing the preference as one of the weirder parts of adulthood.
He wrote the tweet after realizing that his kitchen's front right burner, aka the "good" burner, was always the dirtiest.
Of course, many people agreed.
One person called out the obvious logic behind the preference.

We even got the fact confirmed by a spokesperson from Kenmore, a prominent household appliance brand, who said that the most powerful burner is generally located on the front right.
Others though, vehemently disagreed with Armstrong, pointing out that actually, the front left burner is ideally sized for most meals.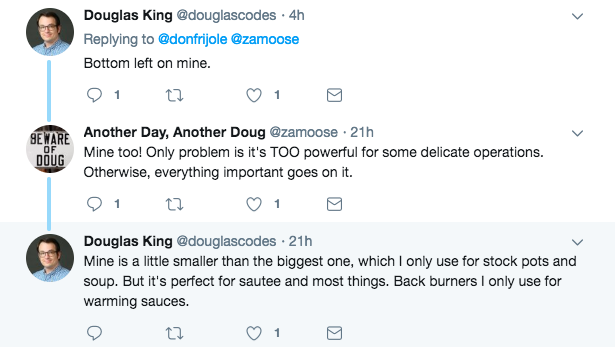 On the other hand, left-handed folk had a pretty solid argument to base their preference (the front right burner) on.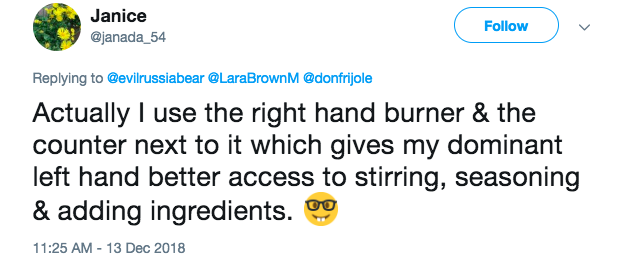 For some of us, if we're being completely honest, the best burner is really just the one that still works, lol.