By now, food mash-ups are nothing new...
And it takes something pretty special to get our attention. Like (*ahem*)...
👀 THE TACRO. 👀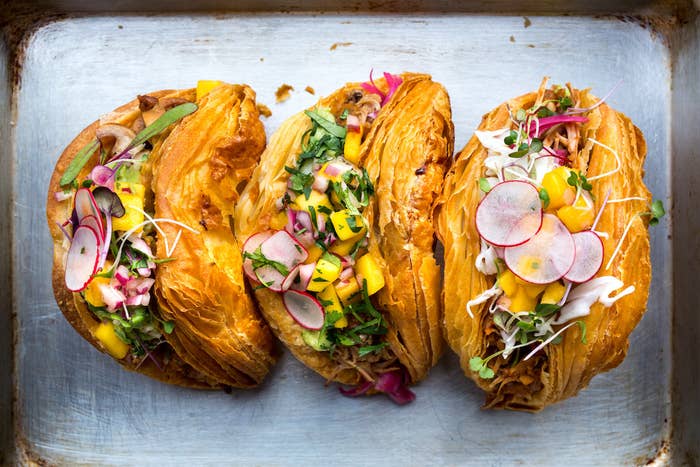 It's a flaky croissant shell filled with your choice of three fillings: chile chicken with avocado, pulled pork, and barbecued jackfruit. And it looks GORGEOUS. 😍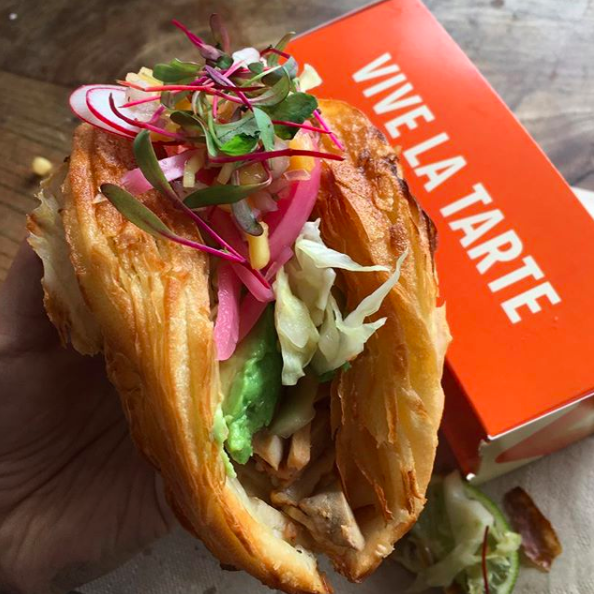 The whole thing is made with a crunchier-than-average croissant shell that's begging to be bitten into.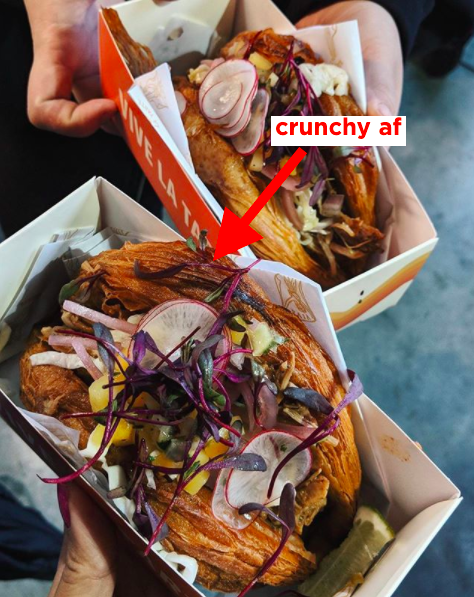 I mean... just look at these things: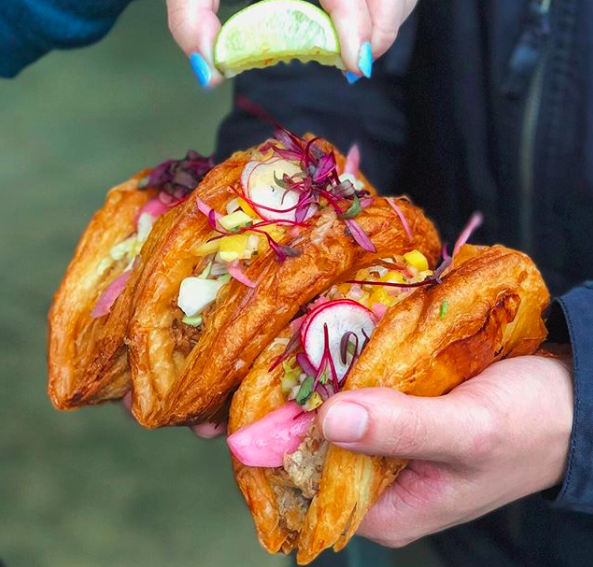 *Pupils dilate*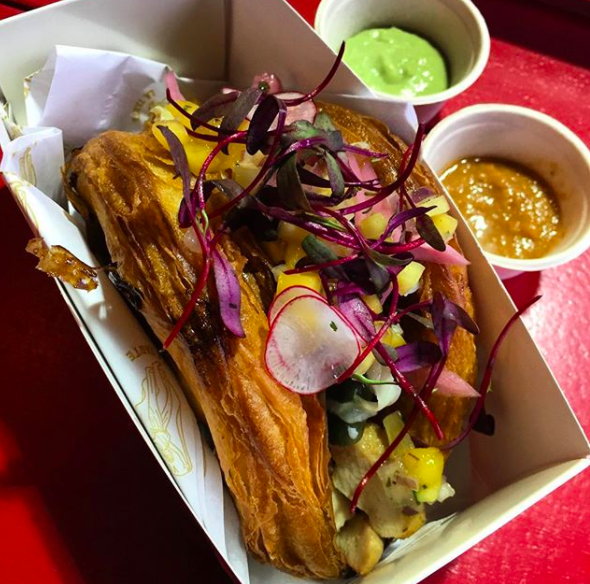 And for you taco purists, it's also available with just the fillings, AKA without the shell and fun.