So, it is really friggin' cold in Texas right now.
All thanks to Winter Storm Inga, which has made temperatures plummet.
The unexpected cold snap has forced Texans to get ~creative~ — especially when it comes to de-icing their cars.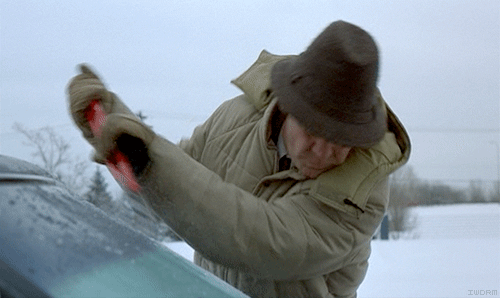 Ice scrapers? Nahh.
Some have been using fly swatters to pierce through the ice:
People have even started using BBQ spatulas to clean their windows:
But is the broom cleaning the ice here, or vice versa?
This is probably the MOST Texan alternative to an ice scraper though:
Some folks have also turned to alcohol for help:
...Because FYI, cool water + rubbing alcohol is one of the most effective ways to de-ice your windows ☝️:
And, thankfully, things should be warming up by the end of the week. Stay safe out there, errybody!