As much as I love food AND convenience, I'm not a huge fan of food subscription boxes. Most are overpriced, time-consuming, and most importantly, require me to pick up and carry a very heavy box from my door to my kitchen.
So when I tried Hungryroot for the first time, my expectations were pretty low.
But honestly? It kind of overdelivered.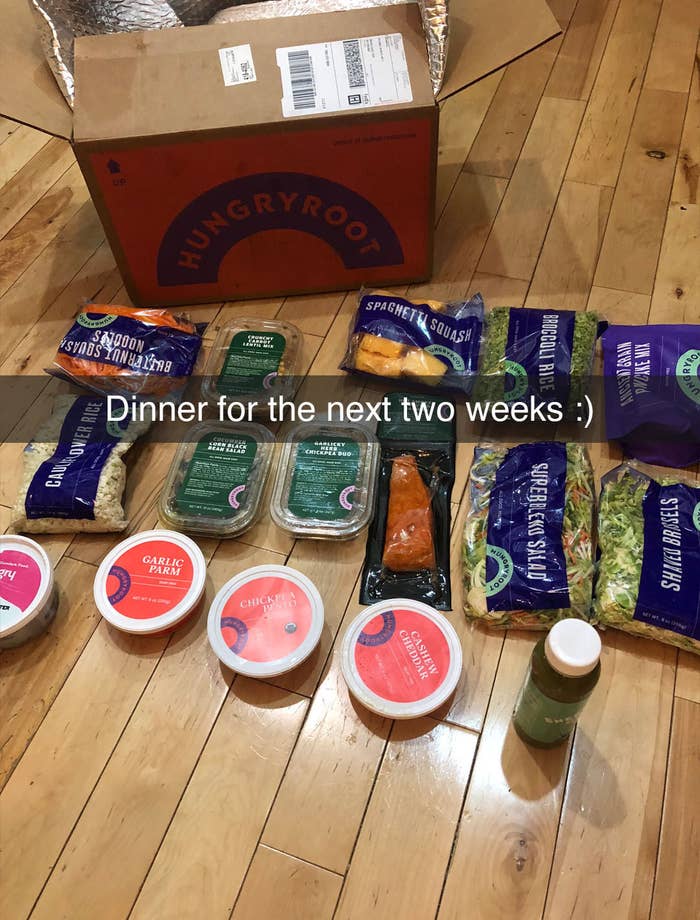 Here's what I liked about it:
1.
It is EXTREMELY time-saving. You can compose meals by combining two of the ingredients, as opposed to having to cook an hour-long, 7-step recipe that usually results in you eating at like, 9:30pm.
2.
It has some of the tastiest DAIRY-FREE sauces I've ever tried. From chickpea pesto, to cashew cheddar, to garlic parm, each dairy-free sauce I tried was creamy, "cheesy," and went perfectly with my go-to bases of pasta and cooked vegetables.
3.
All the ingredients are PRE-CUT, meaning you never have to risk your life trying to cut butternut squash again.
4.
Everything is HEALTHY-ISH.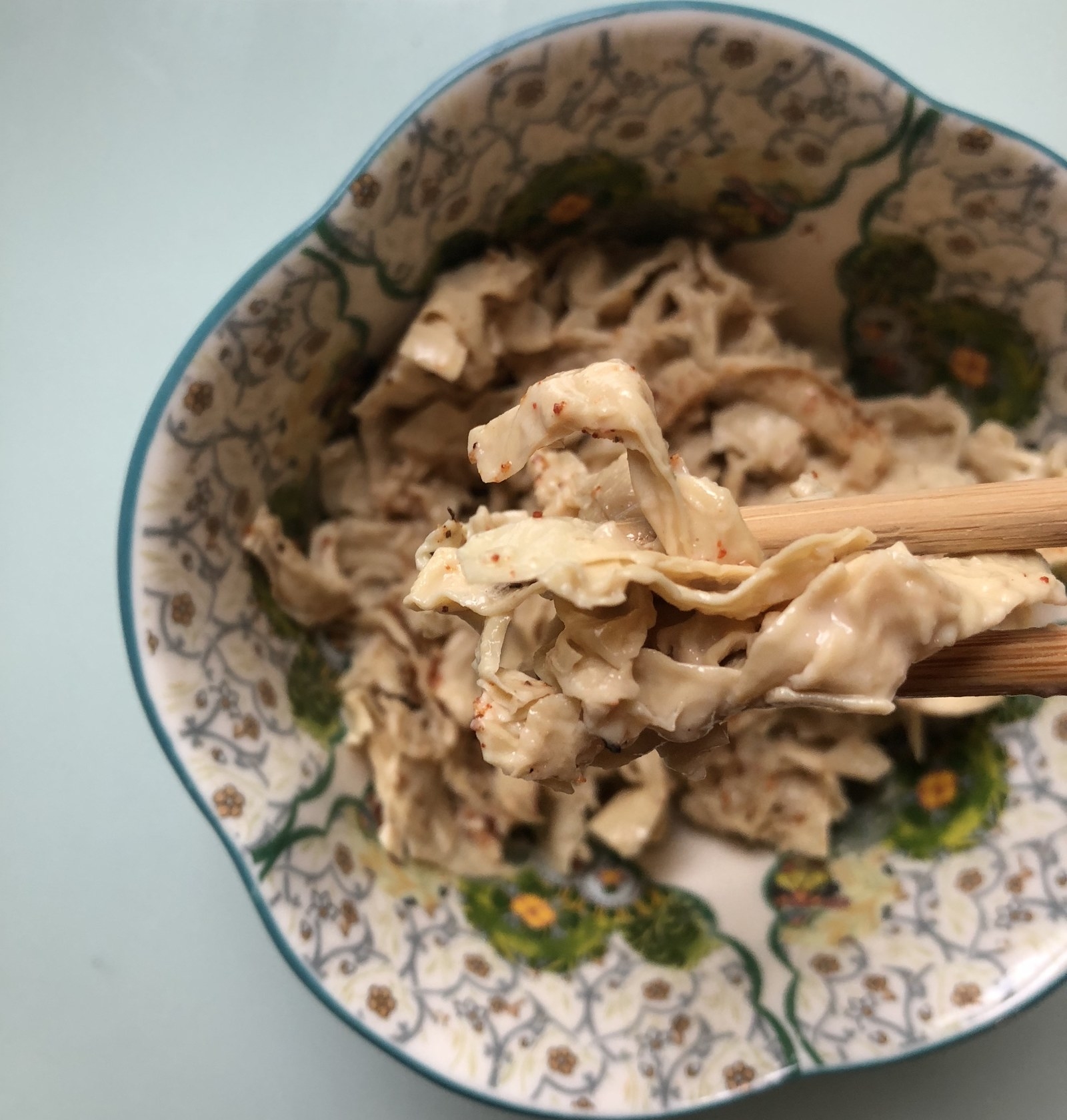 5.
The SALMON options honestly make the whole thing worth it.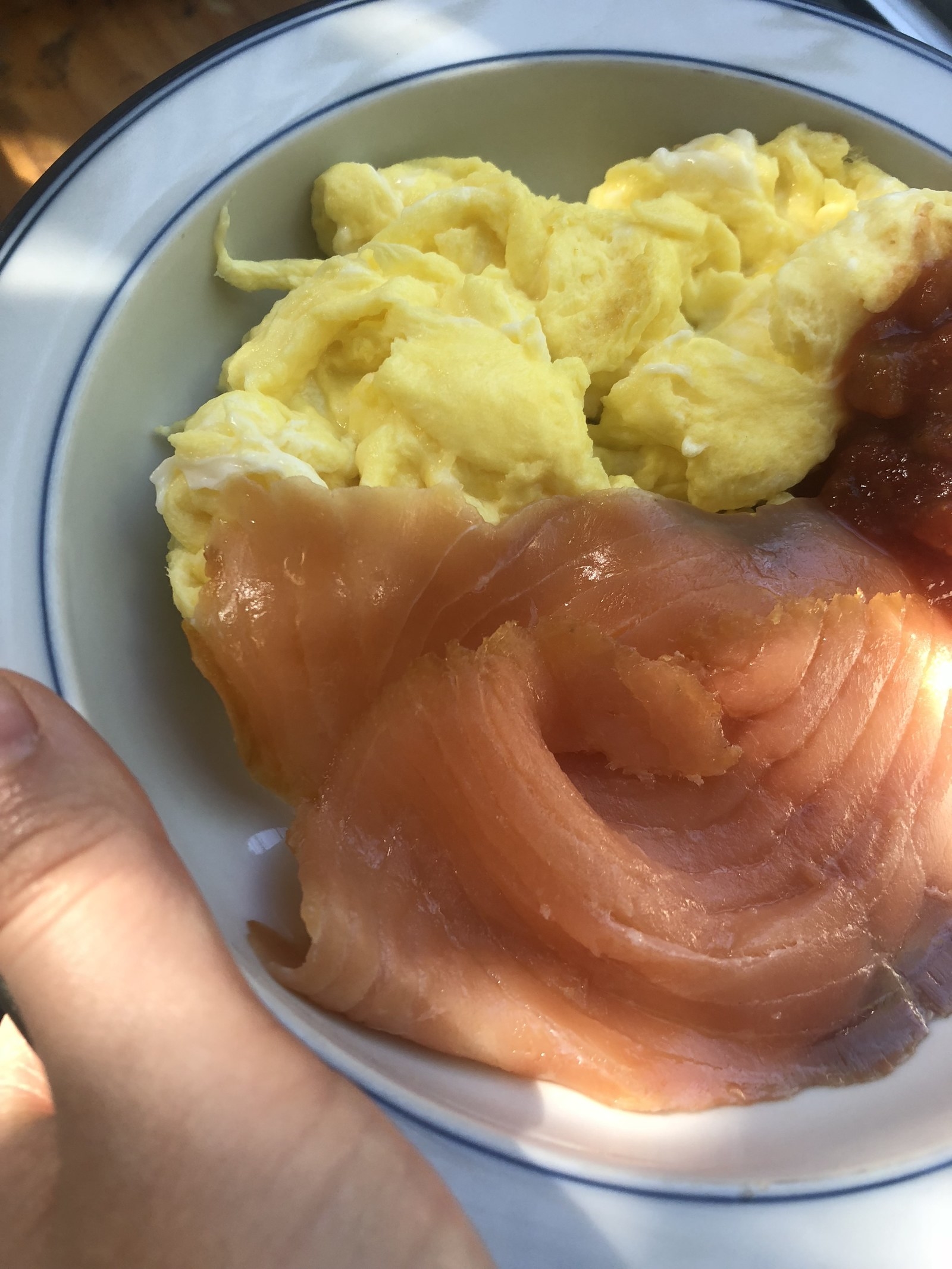 6.
...As well as the cult favorite BLACK BEAN BROWNIE BATTER and ALMOND CHICKPEA COOKIE DOUGH.
All that said, it's not perfect. It's expensive and likely unsustainable for many many. It's better thought of as a gift!
There's also the cheaper $69 option for 11 items.
Want a cheaper way to eat healthier? Check out our list of 9 meal prep options.