If you're vegetarian or vegan, then you know the inconvenience of having to make boring substitutions at fast-food restaurants.
Well, this Thursday, April 25, Del Taco is stepping it up by debuting the first ever fast-food taco made with vegan meat.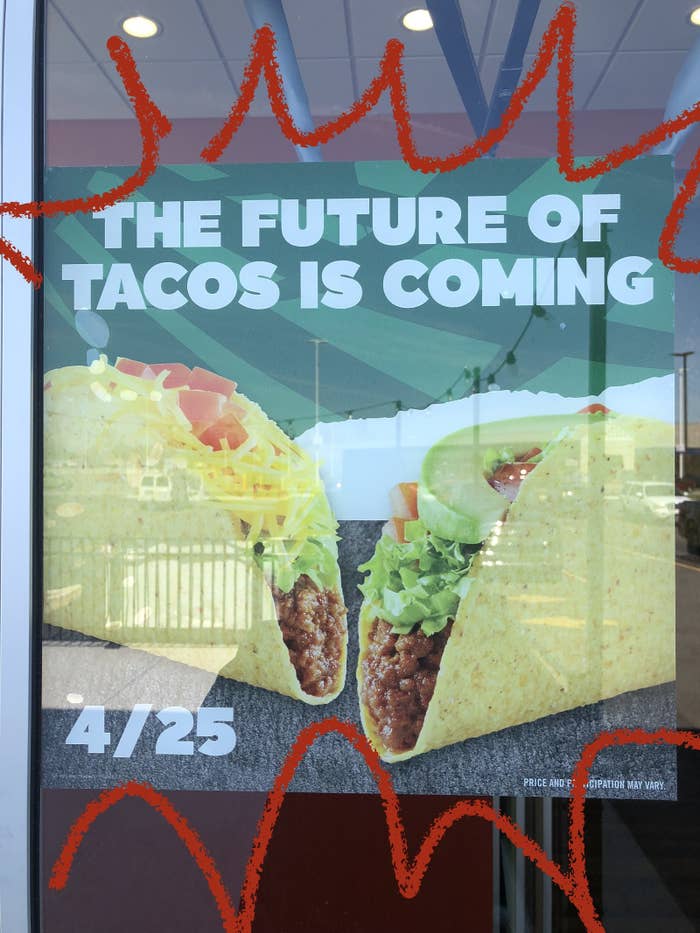 As a lover of both meat and plant-based foods, I knew I had to give it a try.
To be clear, I'm not vegetarian or vegan, but I do try to adhere to Meatless Mondays and generally cut meat out of my diet whenever possible.
First, I tried the Beyond Taco, which looked exactly like a normal Del Taco. For me (a meat eater) it also tasted incredibly similar to meat, but had a slightly earthier flavor.
The Beyond Avocado Taco was the exact same thing, but with the cheese swapped for a slice of avocado that I wished were double the size.
You can also pay $2 extra to substitute Beyond crumbles in any item on the menu that includes meat, like on queso-loaded nachos or on a french fry–stuffed Cali burrito...
Or you can do like a soccer mom does and order a fast-food salad with vegan meat crumbles.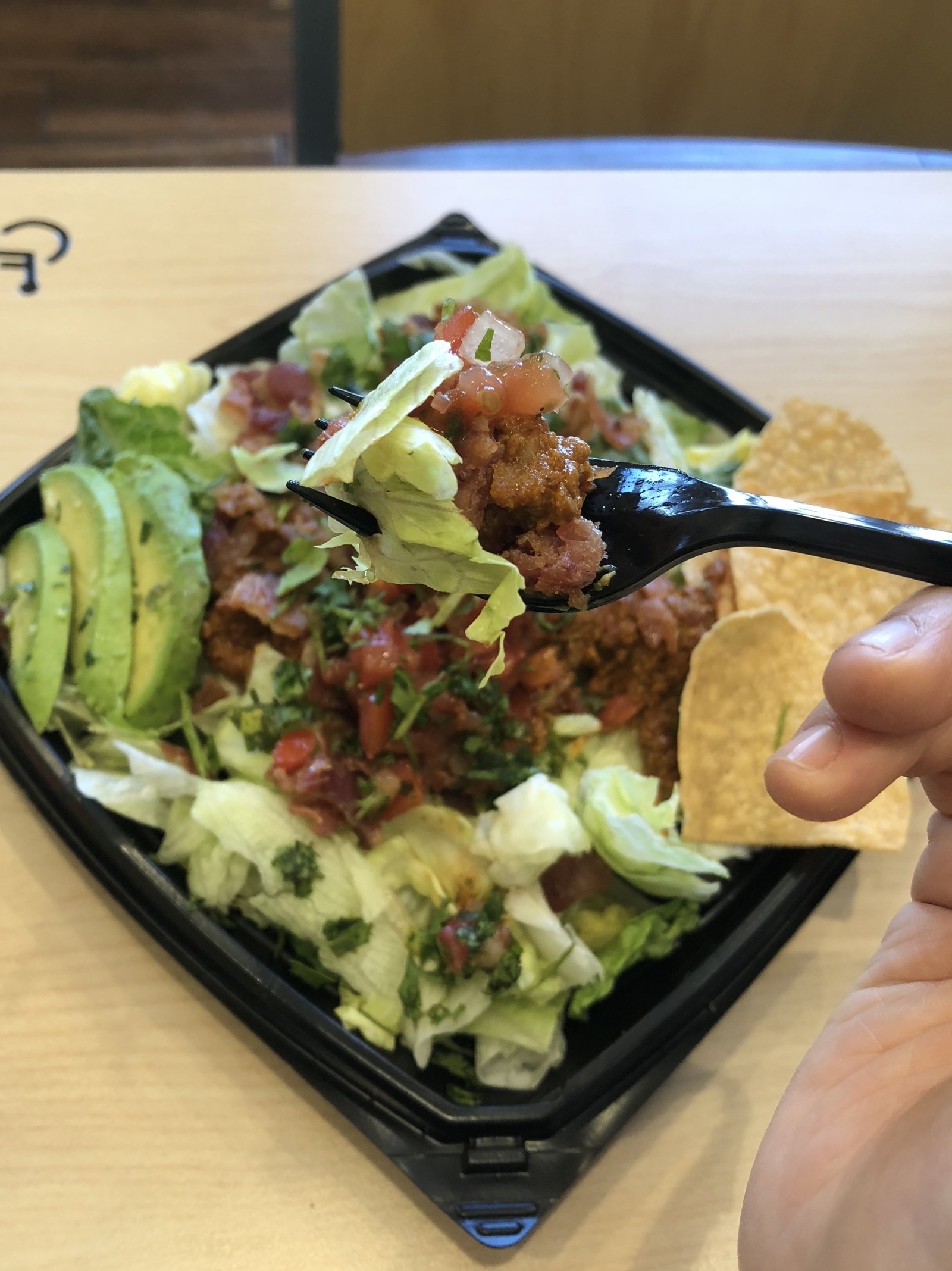 If you're vegetarian or vegan, Del Taco also says it has taken a few extra measures to limit cross-contamination with meat products, including prepping all Beyond Tacos in sleeves and storing the Beyond Meat in a closed container.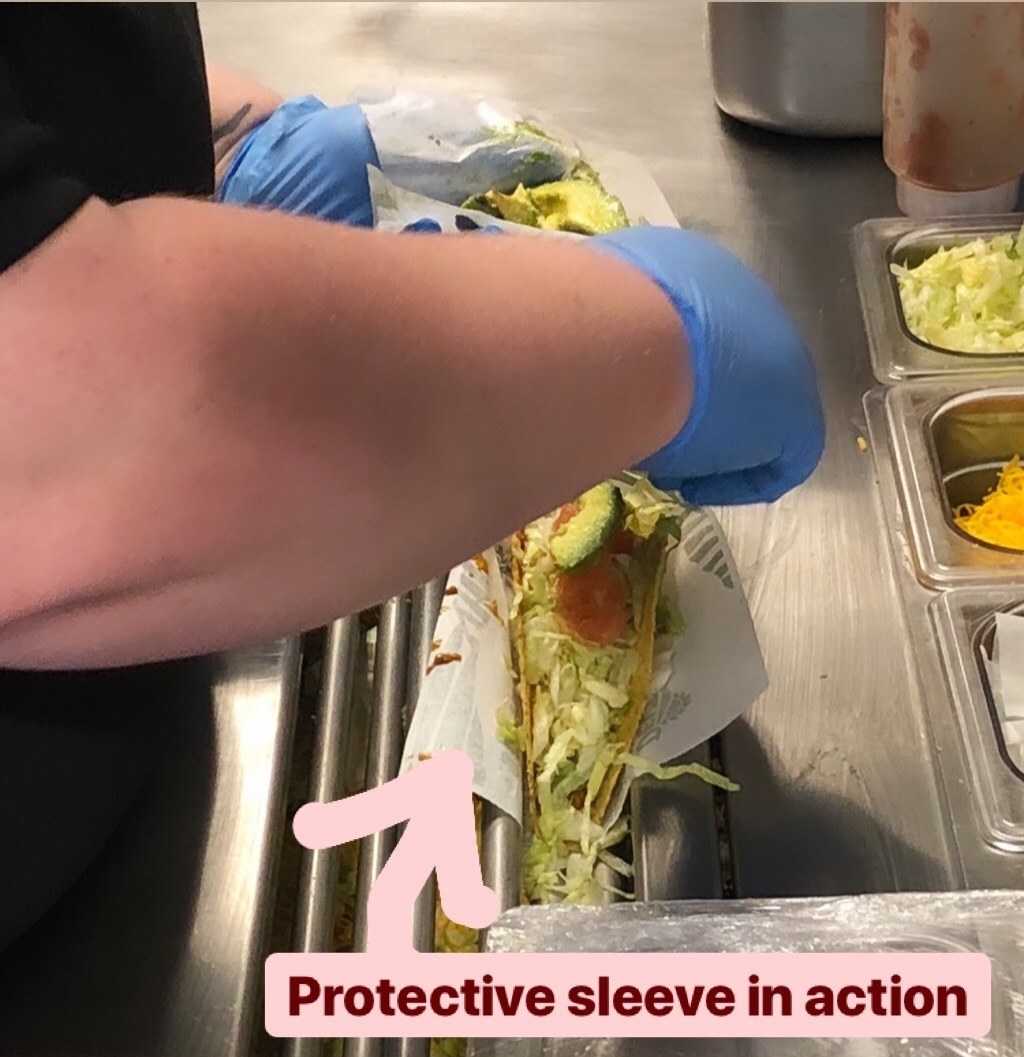 And by the way, here's a side-by-side comparison of beef crumbles and the vegan beef crumbles: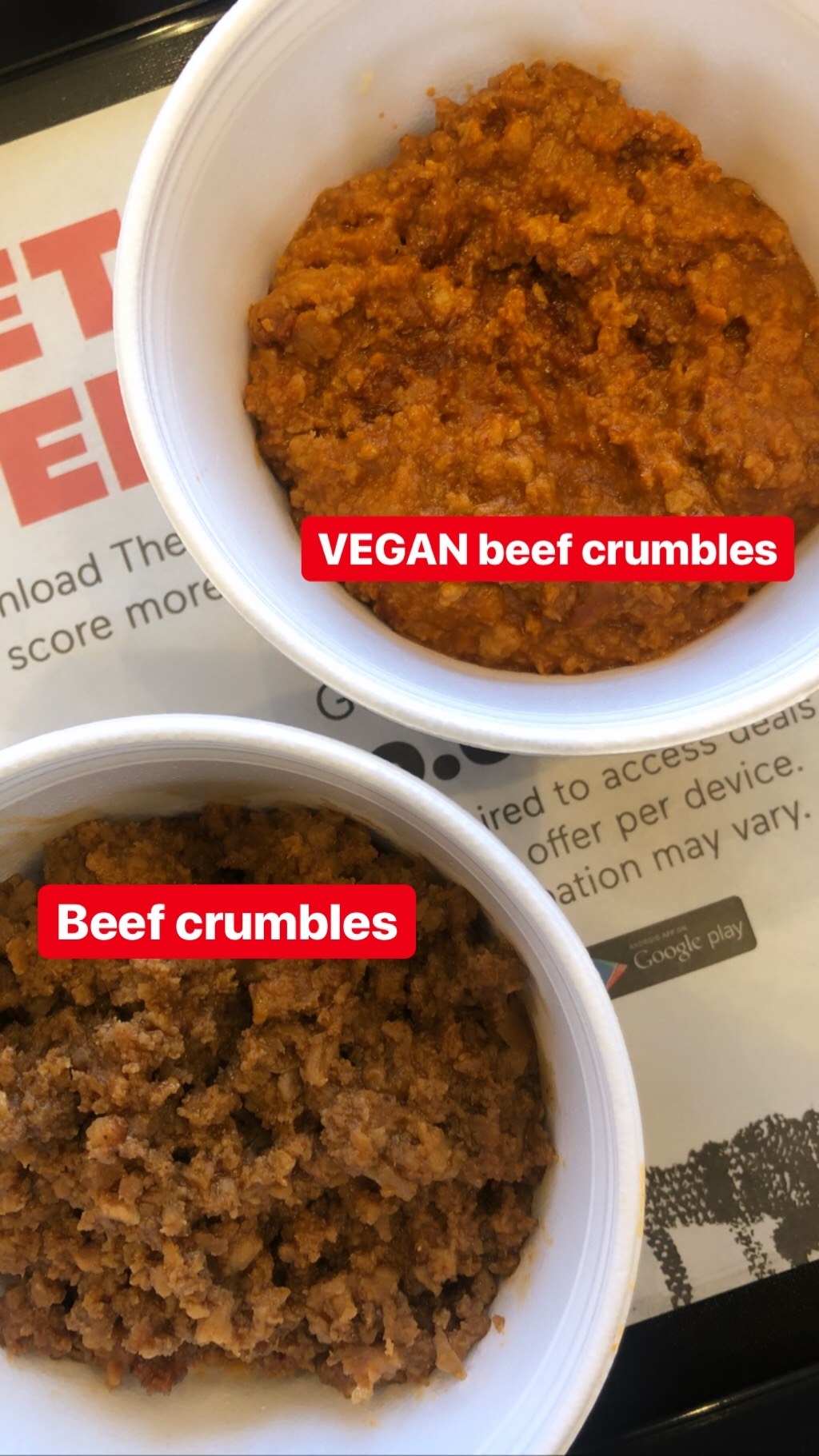 If you're interested in trying Del Taco's Beyond Tacos for free, just download their app and enter the promo code "Beyond" within seven days of the launch (April 25).
TL;DR: Del Taco's new Beyond Tacos made with vegan beef crumbles were pretty delicious and mirrored animal meat in both taste (though they did taste a little earthier, IMO) and texture.
Going meatless, at least from time to time, is pretty important to me, given all the recent reports on climate change. So I'm psyched more and more fast-food joints are introducing tasty vegan options! That said, I do wish Del Taco was a little more transparent about its recycling efforts, and hope the chain is making good on its promise to "recycle paper/cardboard where available."