McLovin is one of the best characters in Superbad, hands down.
And today officially marks his 40th birthday! That is, if you believe the ridiculously hilarious fake ID all the way from Hawaii...
While Christopher Mintz-Plasse is actually only 31 IRL, it didn't stop anyone from wishing his organ-donor alter ego a very happy birthday.
Seth Rogen co-starred in Superbad and made sure to mark the milestone event on Twitter:
Actor Joseph Gordon-Levitt also chimed in with some festive birthday emojis:
And last but not least, McLovin himself couldn't help but join in on the fun with this Instagram story: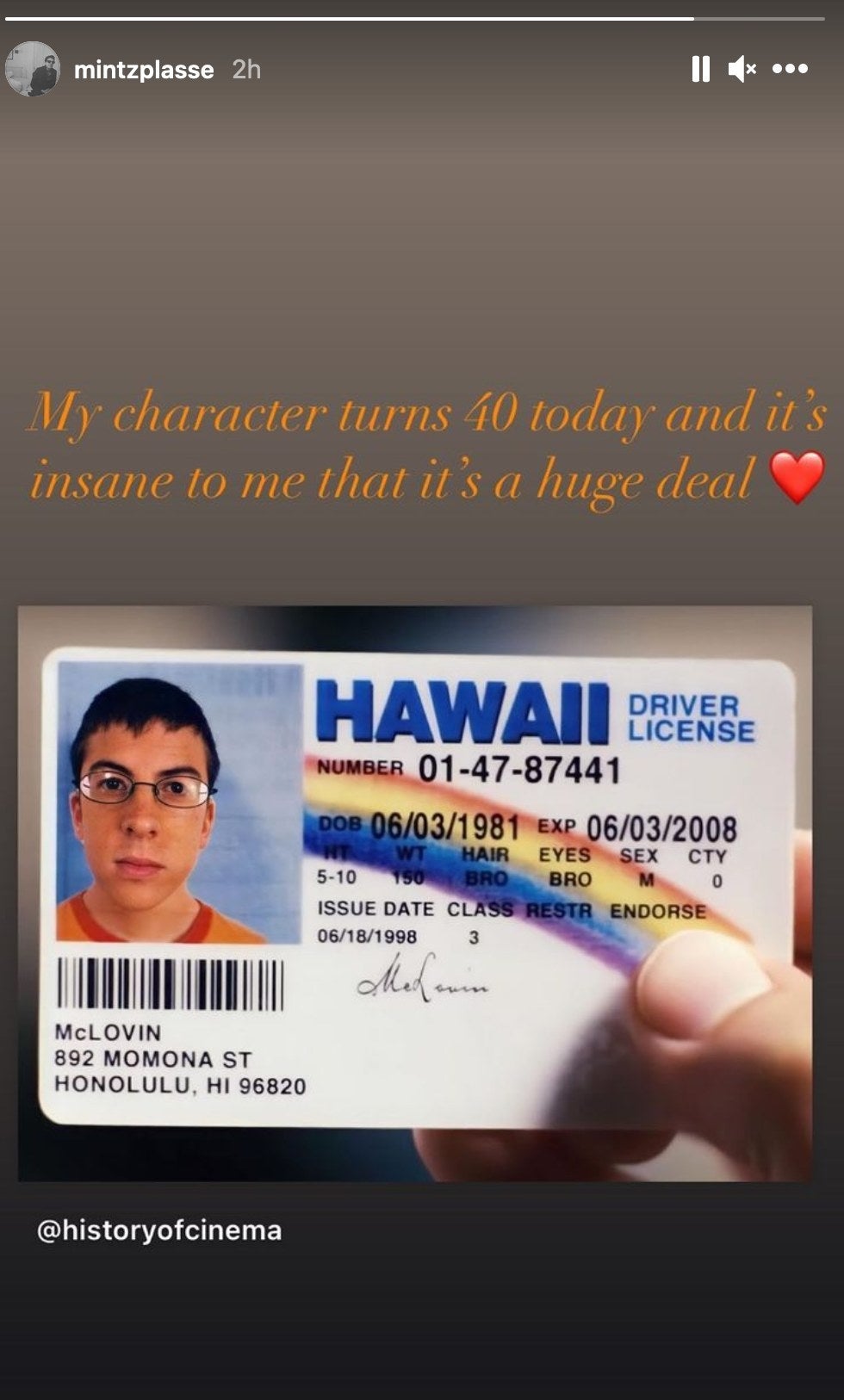 So enjoy the big 4-0 McLovin! That fake ID is pretty much the most memorable one of all time.