1.
When you're told there are plenty of fish in the sea but you're out here swimming in an empty ocean:
2.
When the holidays roll around and your family asks why you're still single: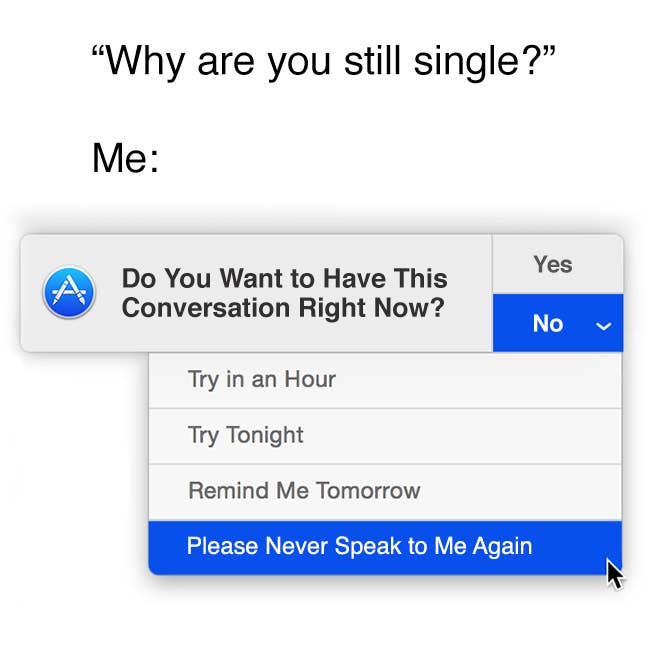 3.
When your dating life actually feels like a reality show:

4.
When you inevitably go back on your word: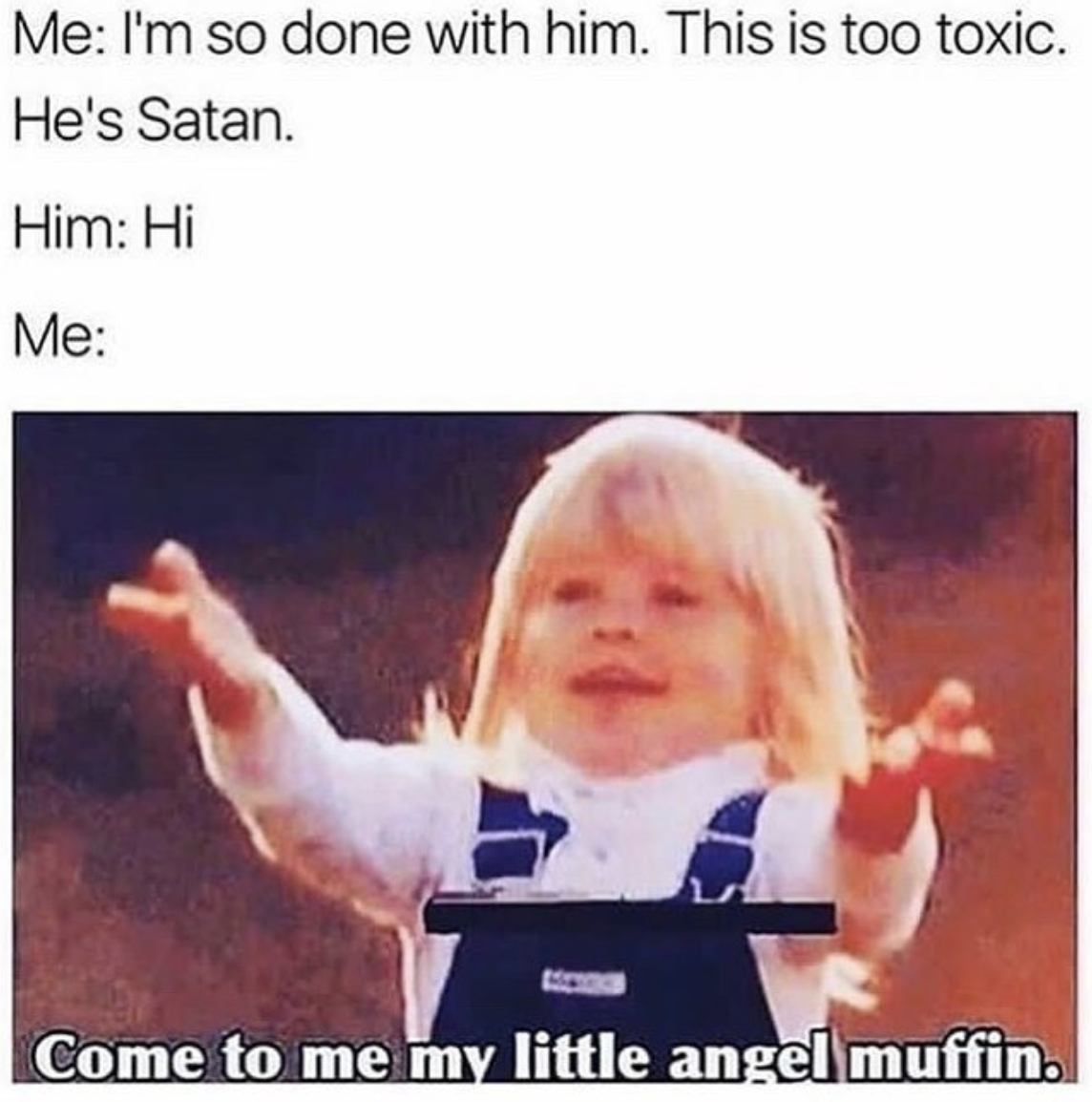 5.
When the timing never seems to be right:
6.
When you think you've found your prince but it's actually just another frog:

7.
And when it feels nearly impossible to make solid plans with someone:

8.
When it's just a matter of time till someone ghosts:

9.
When you're sick and tired of hearing about your friends' relationships: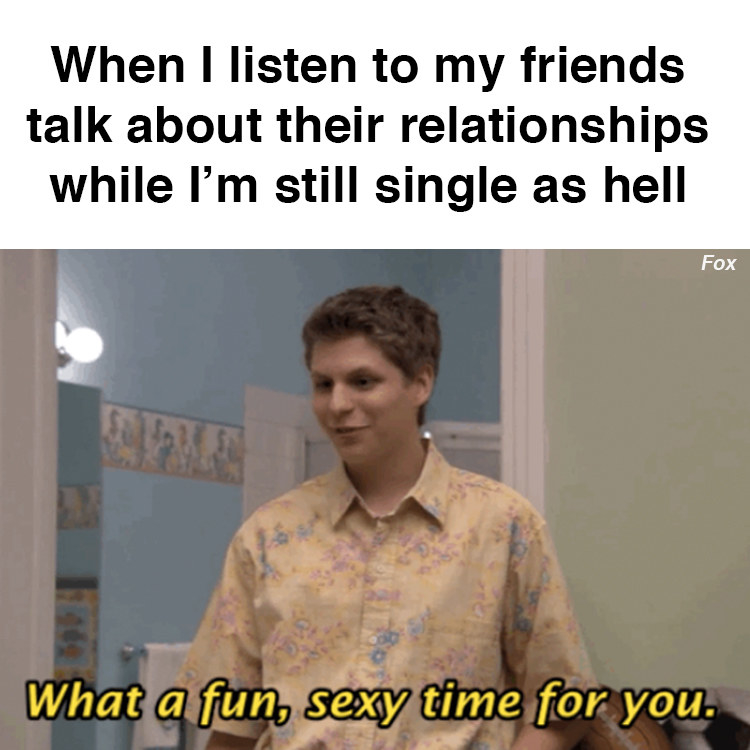 10.
When you ignore your friend's warnings about that fuckboy: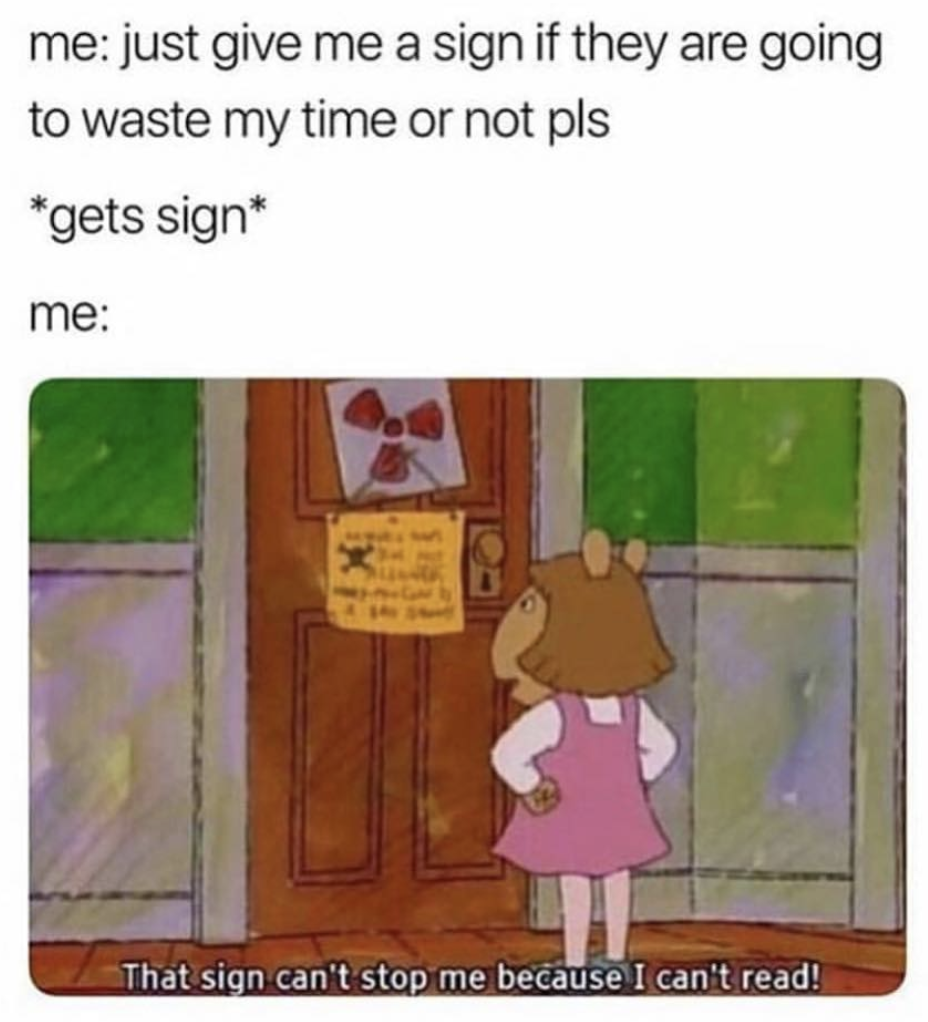 11.
And when you ultimately fall into their trap anyway: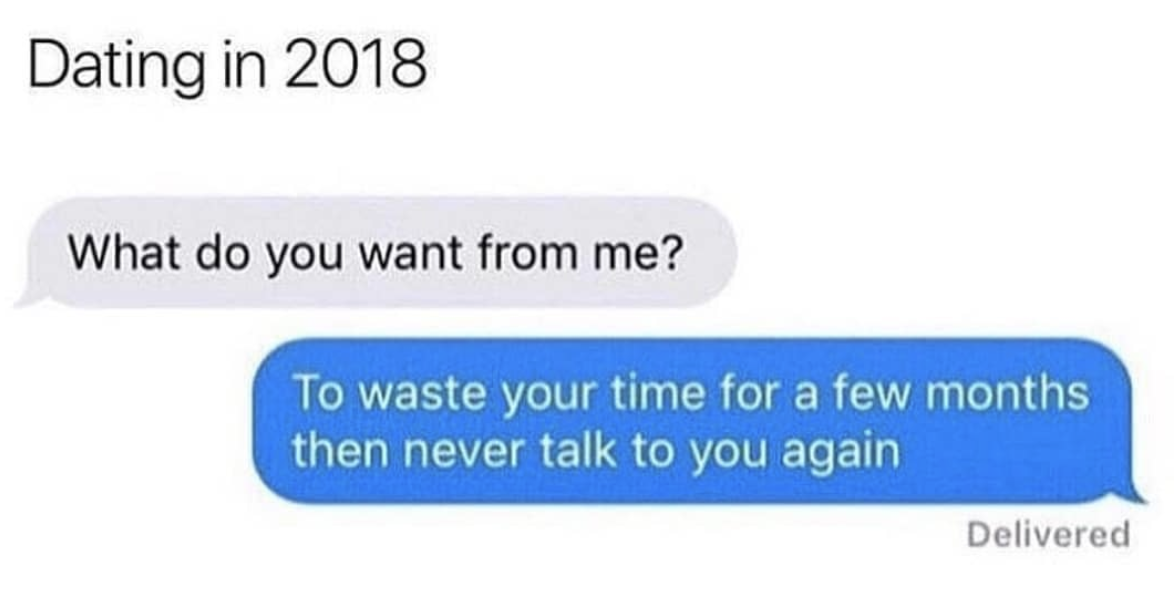 13.
When online dating feels like a complete waste of time: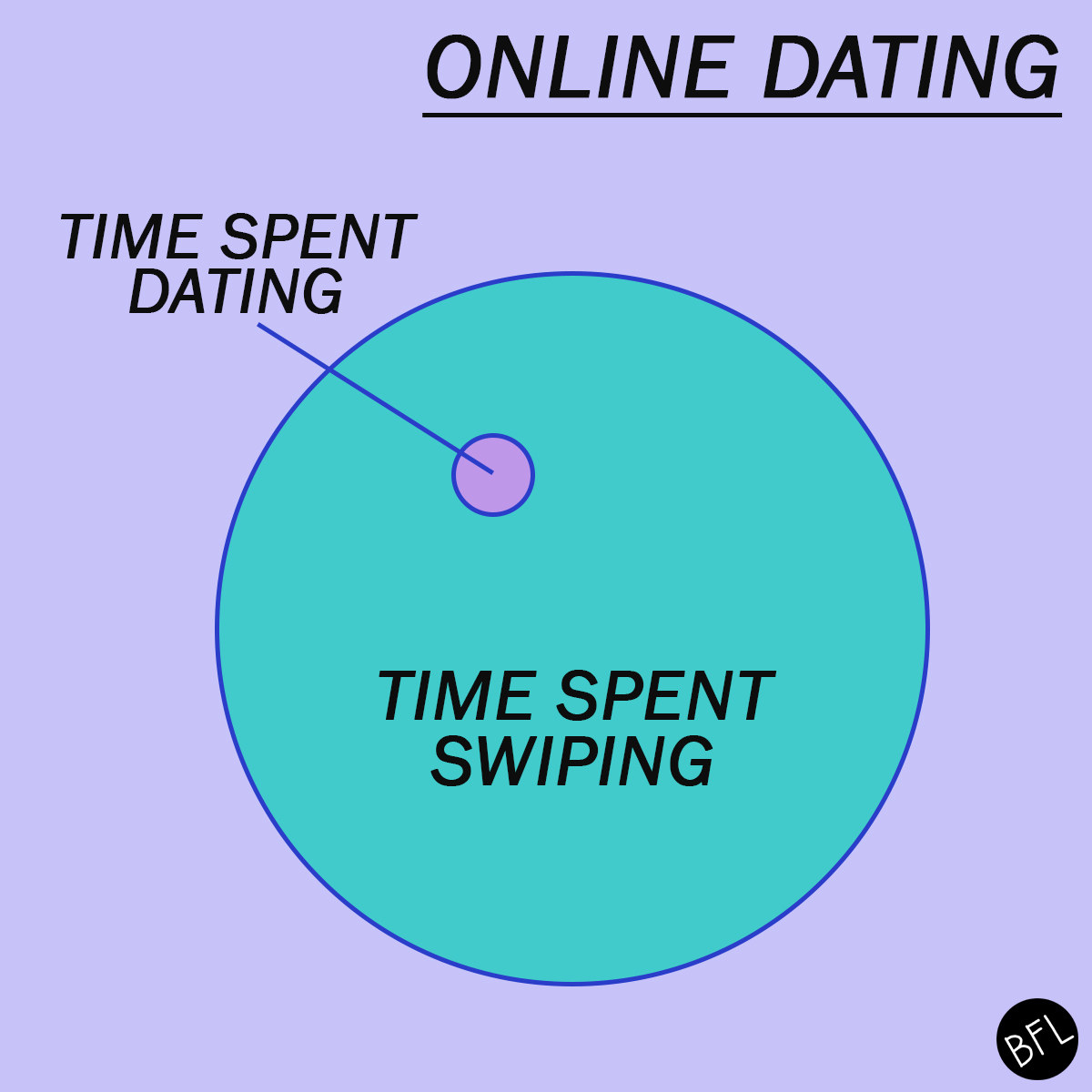 14.
When you have to double check to make sure someone's not already married:

15.
Or when you've determined you're the only one without a ~ring on it~: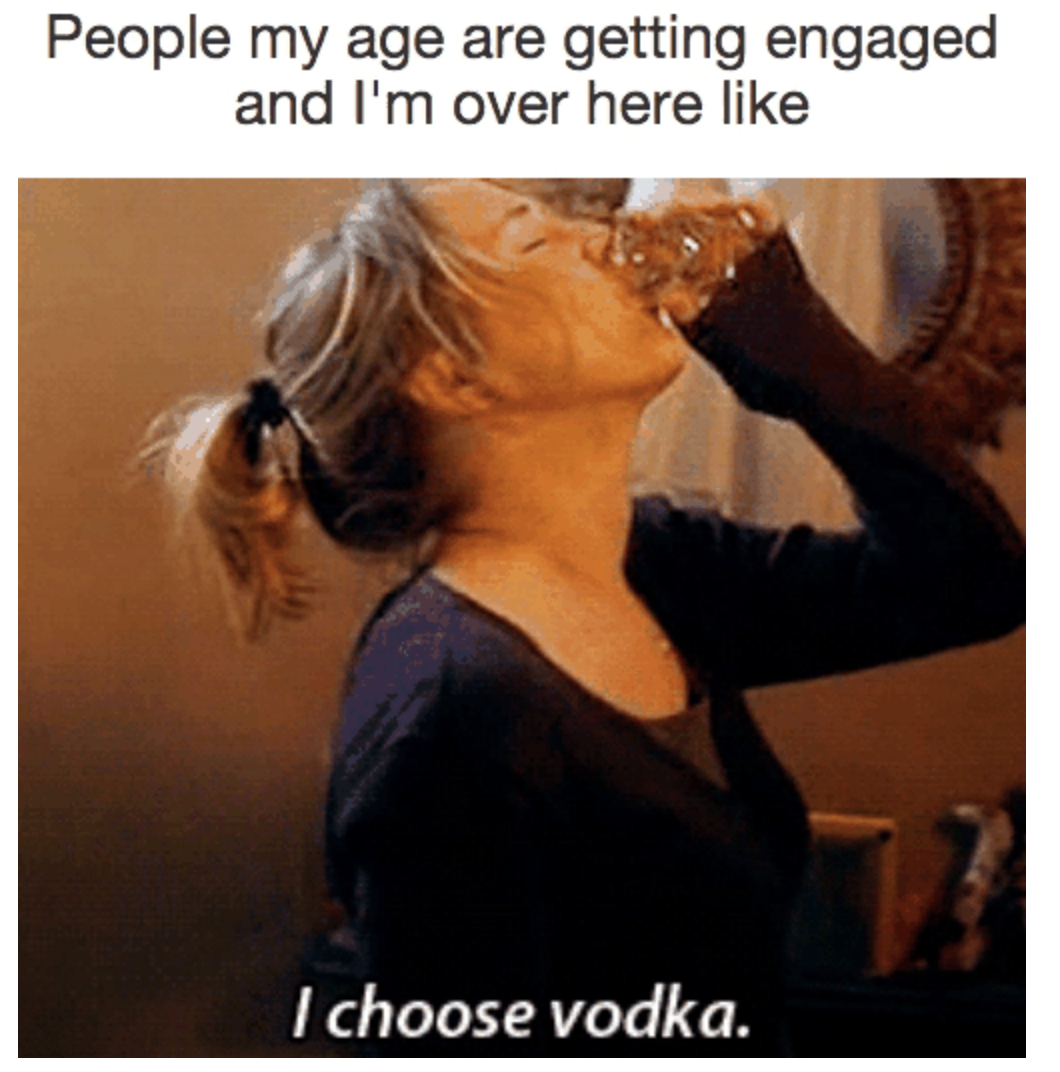 16.
When your crush asks for your Snapchat instead of your number:

17.
When you wonder where all the good single folks are: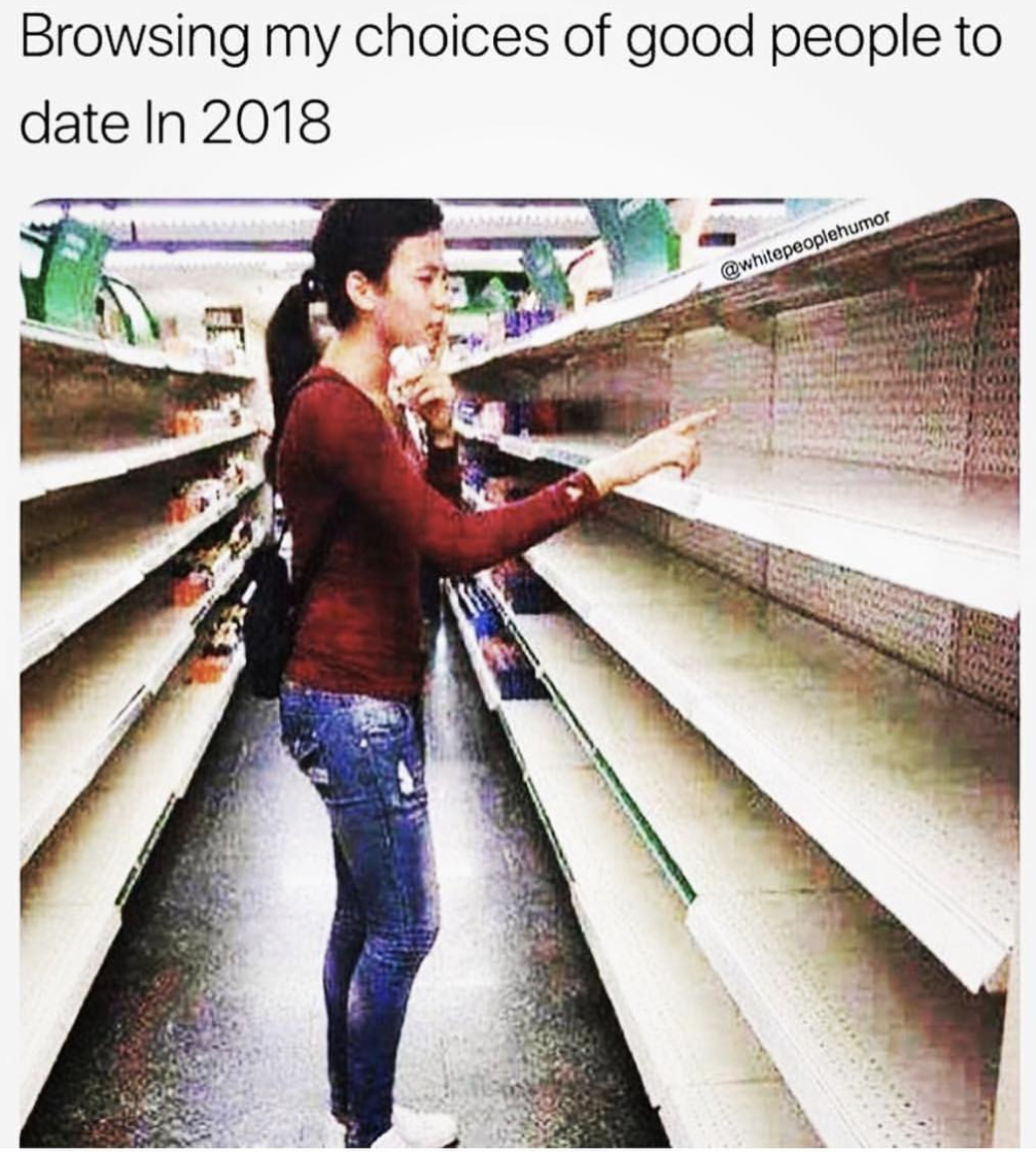 18.
When you try to give your crush a taste of their own medicine: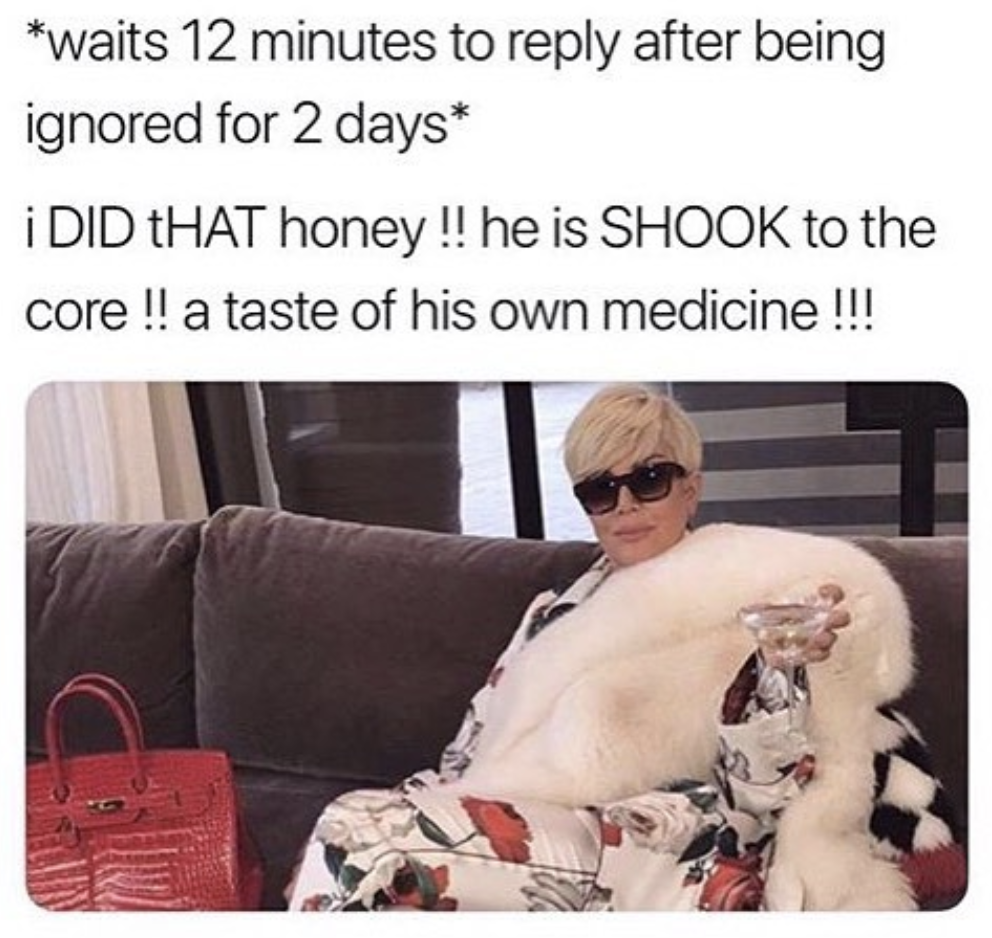 19.
When you have to worry about these online dating scenarios: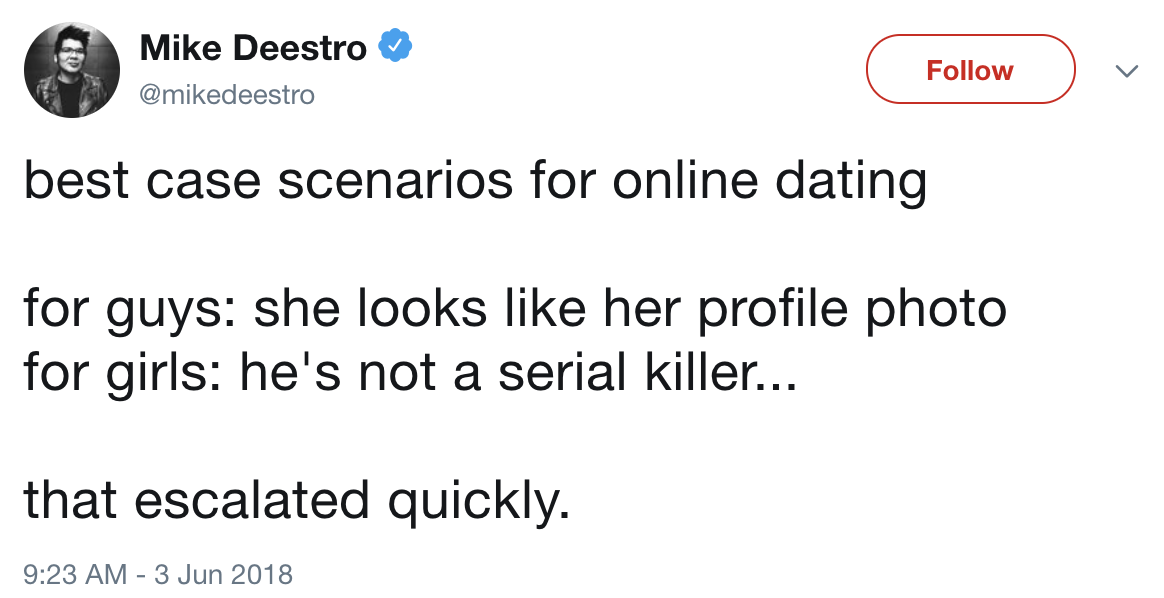 20.
When you realize you've had longer relationships with a meal than any actual person: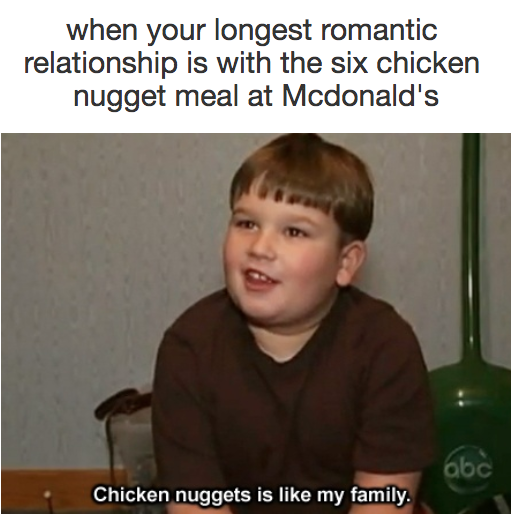 21.
And finally, when someone wants all of the benefits of a relationship but none of the responsibility: