From '90s favorites to barely there outfits, the VMAs have never had a shortage of statement-making looks to grace the red carpet.
We've rounded up some of the most iconic outfits made famous at the VMAs over the years. Check them out below:
1.
To start, Cindy Crawford's dominatrix-inspired leather and lace Versace bustier in 1992: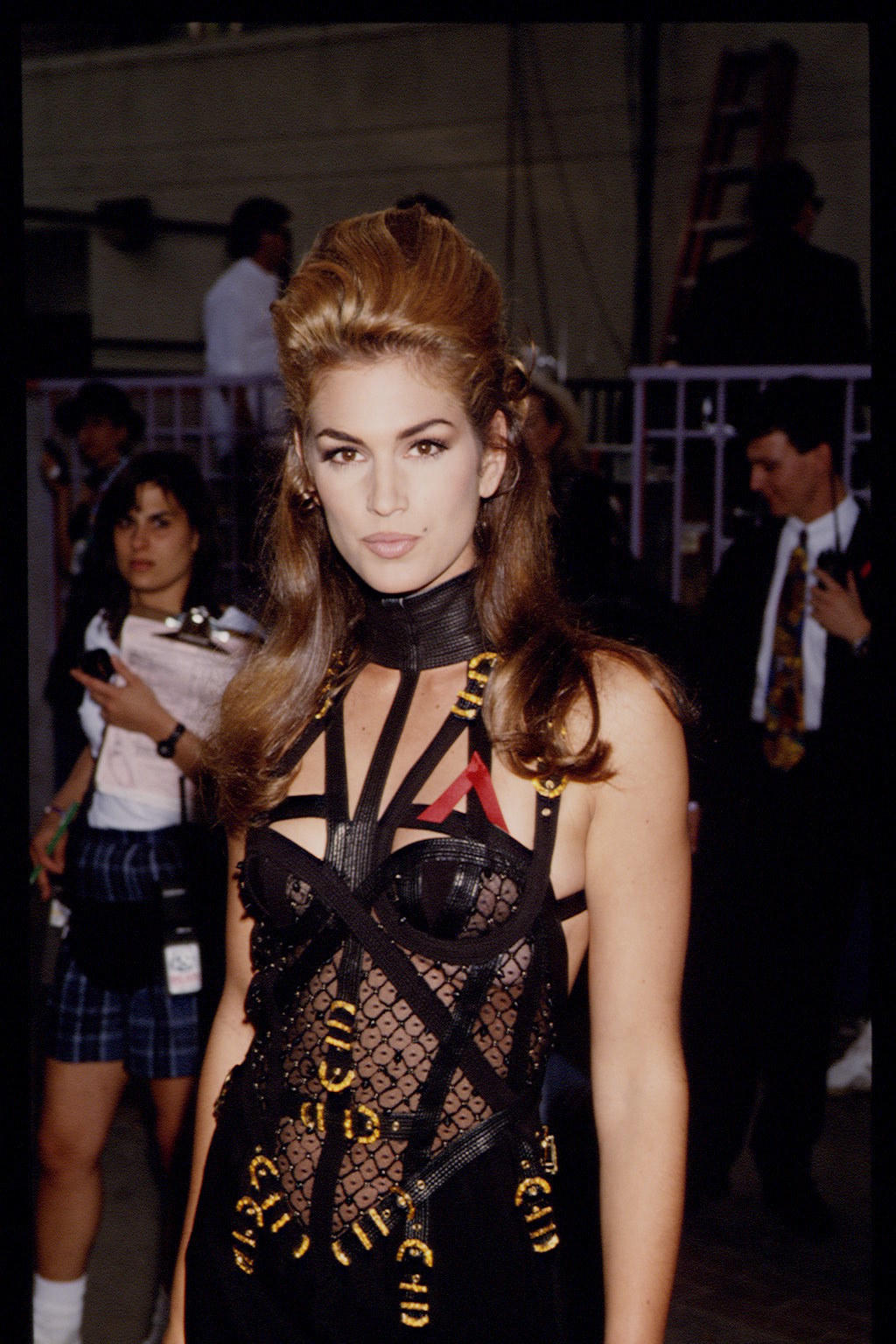 2.
This all-metallic fit Lenny Kravitz rocked in 1993: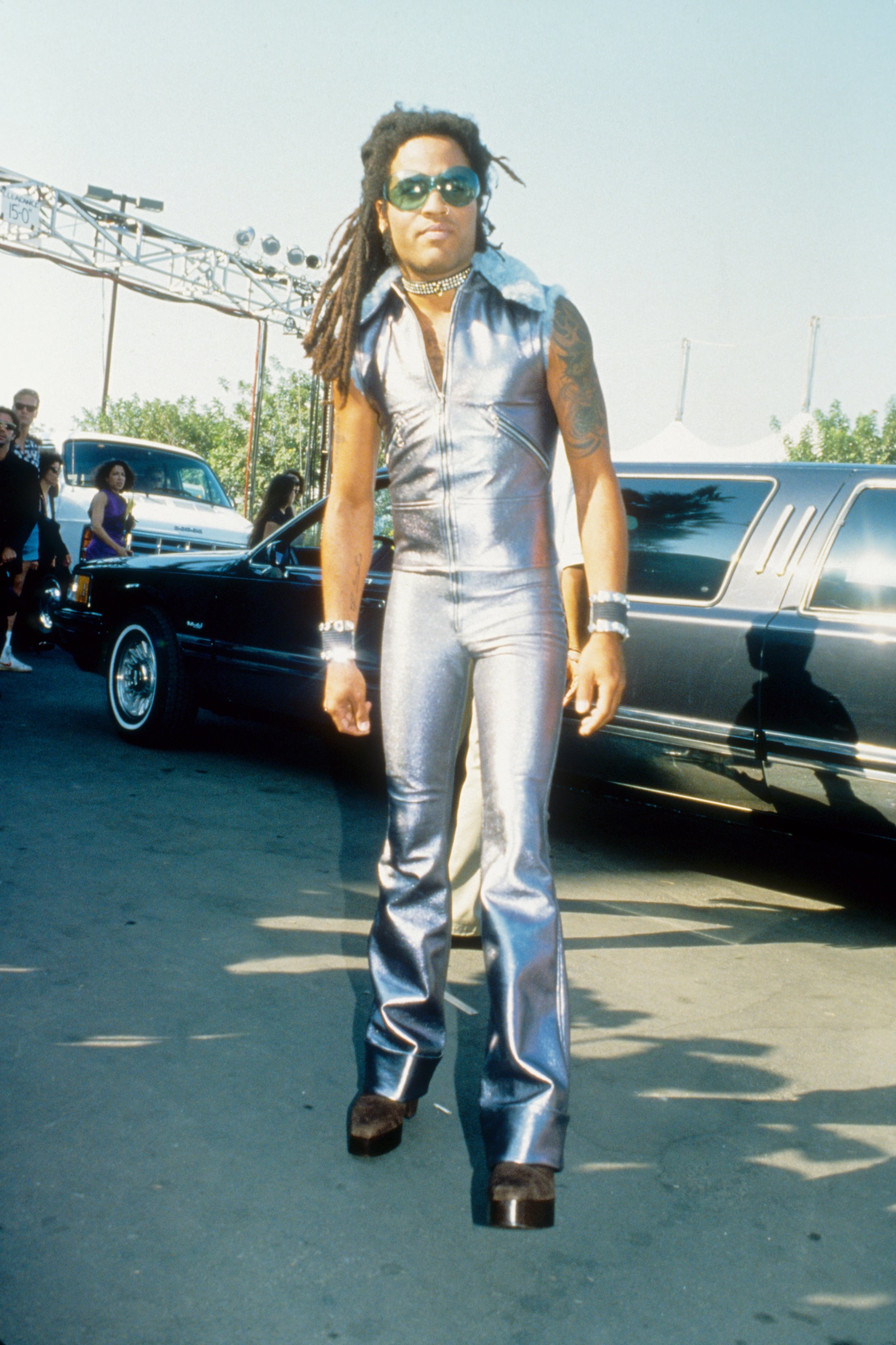 3.
This show-stopping side slit black two-piece Mariah Carey wore in 1997: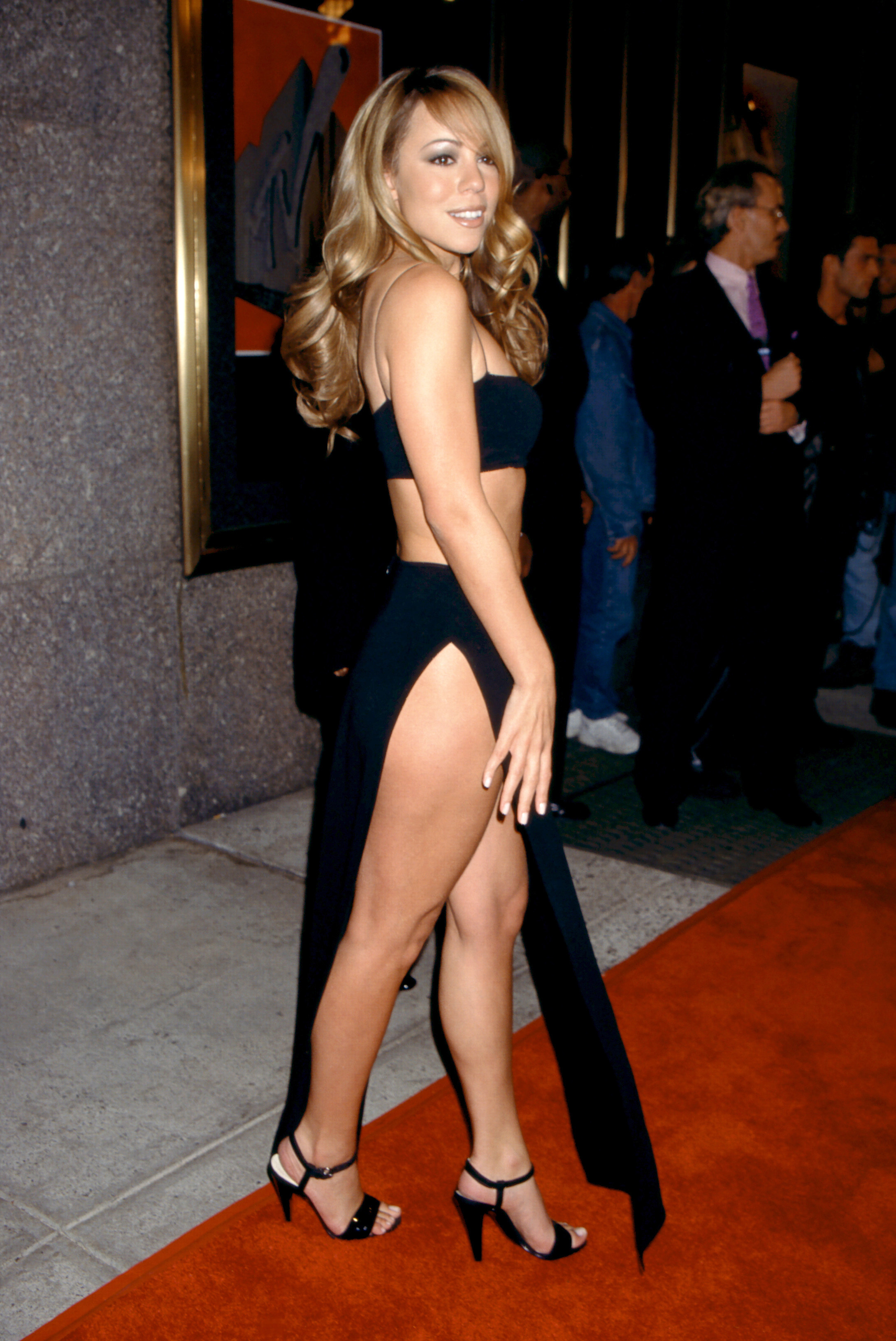 4.
This sci-fi favorite featuring Gwen Stefani's icy blue hair in 1998: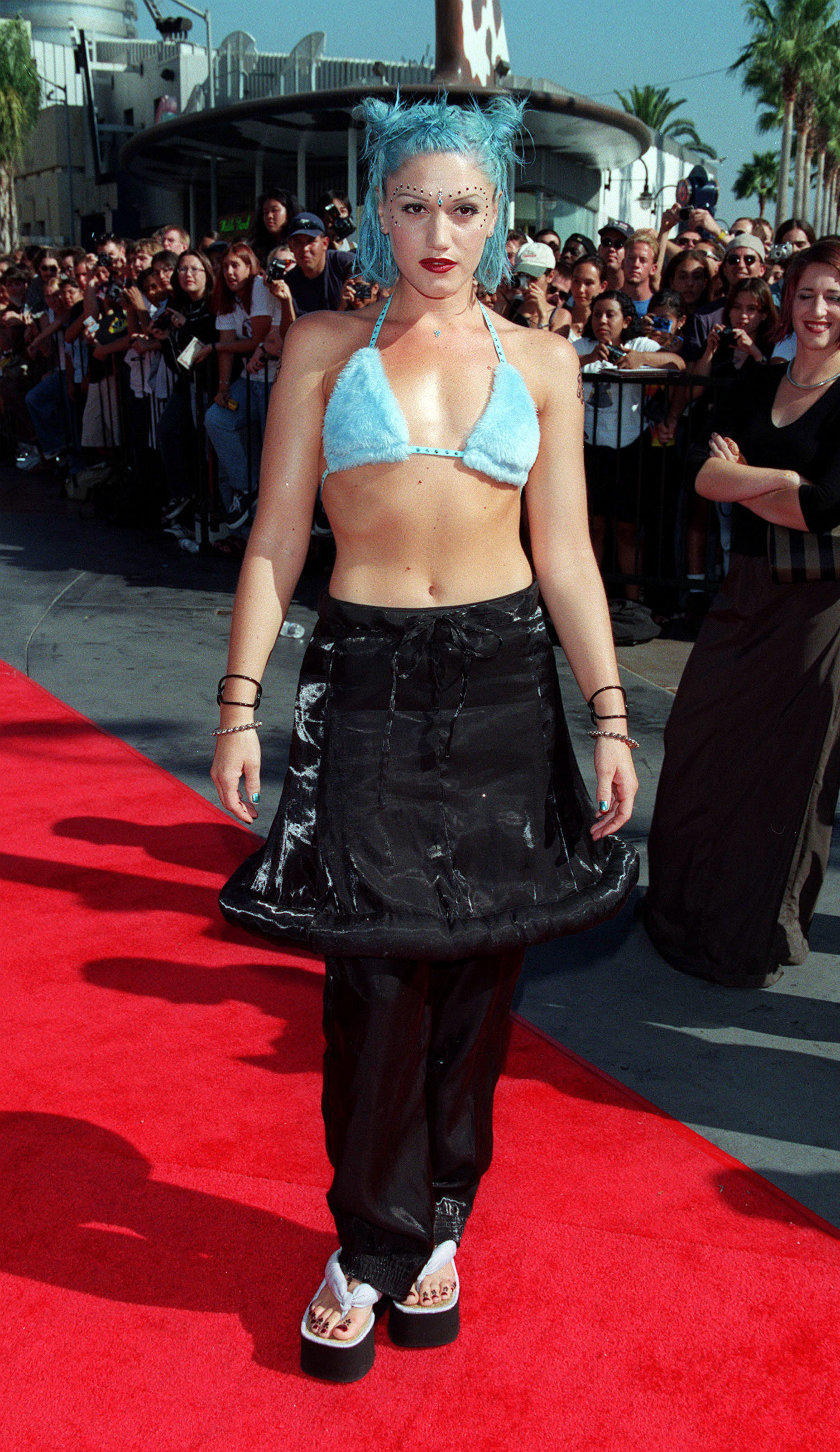 5.
This pink furry hat and sparkling sequins legging look from Pamela Anderson in 1999: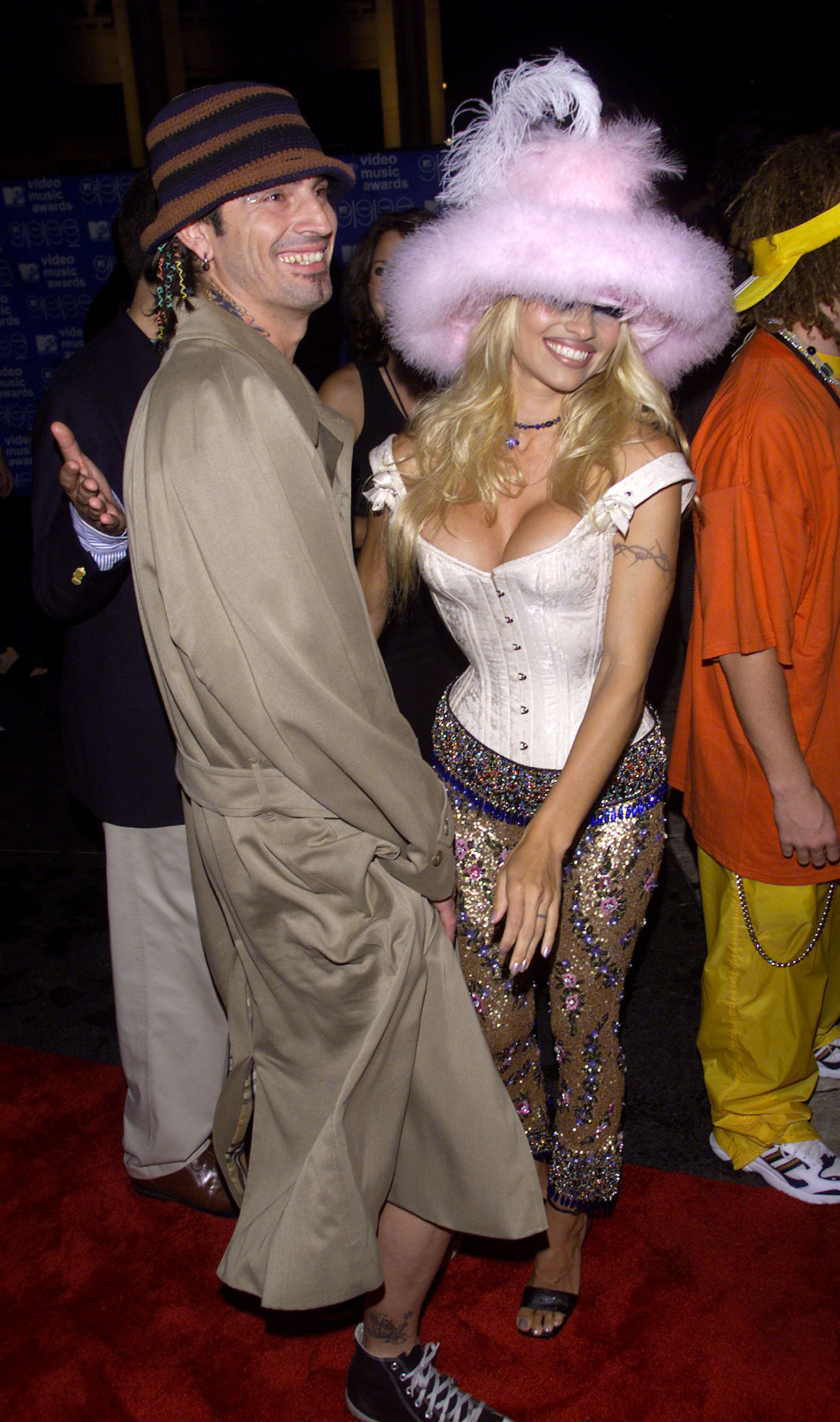 6.
This coordinated couples' moment from Jennifer Lopez and Diddy in 2000: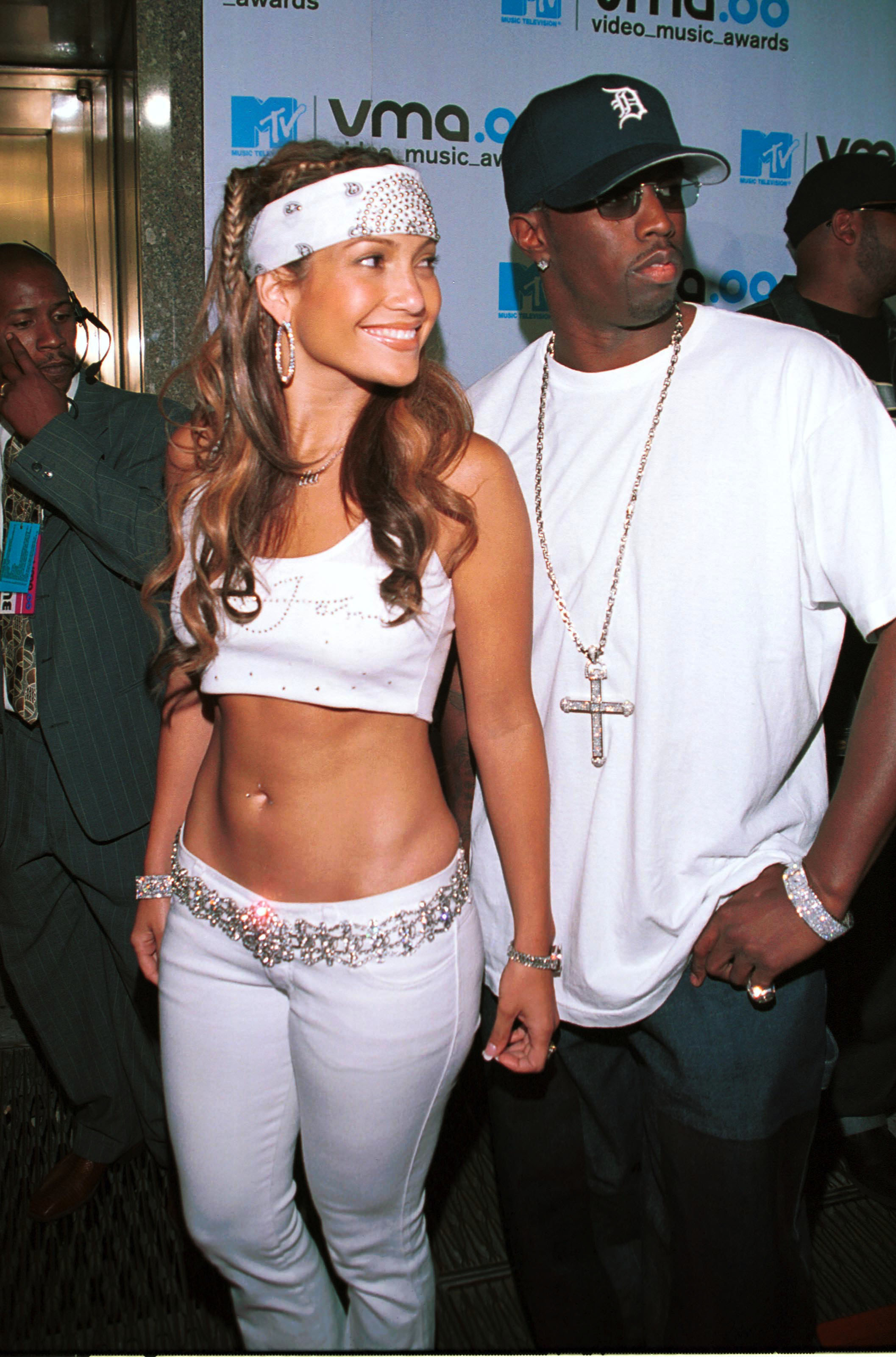 7.
This very punk-rock ensemble Pink made her own in 2000: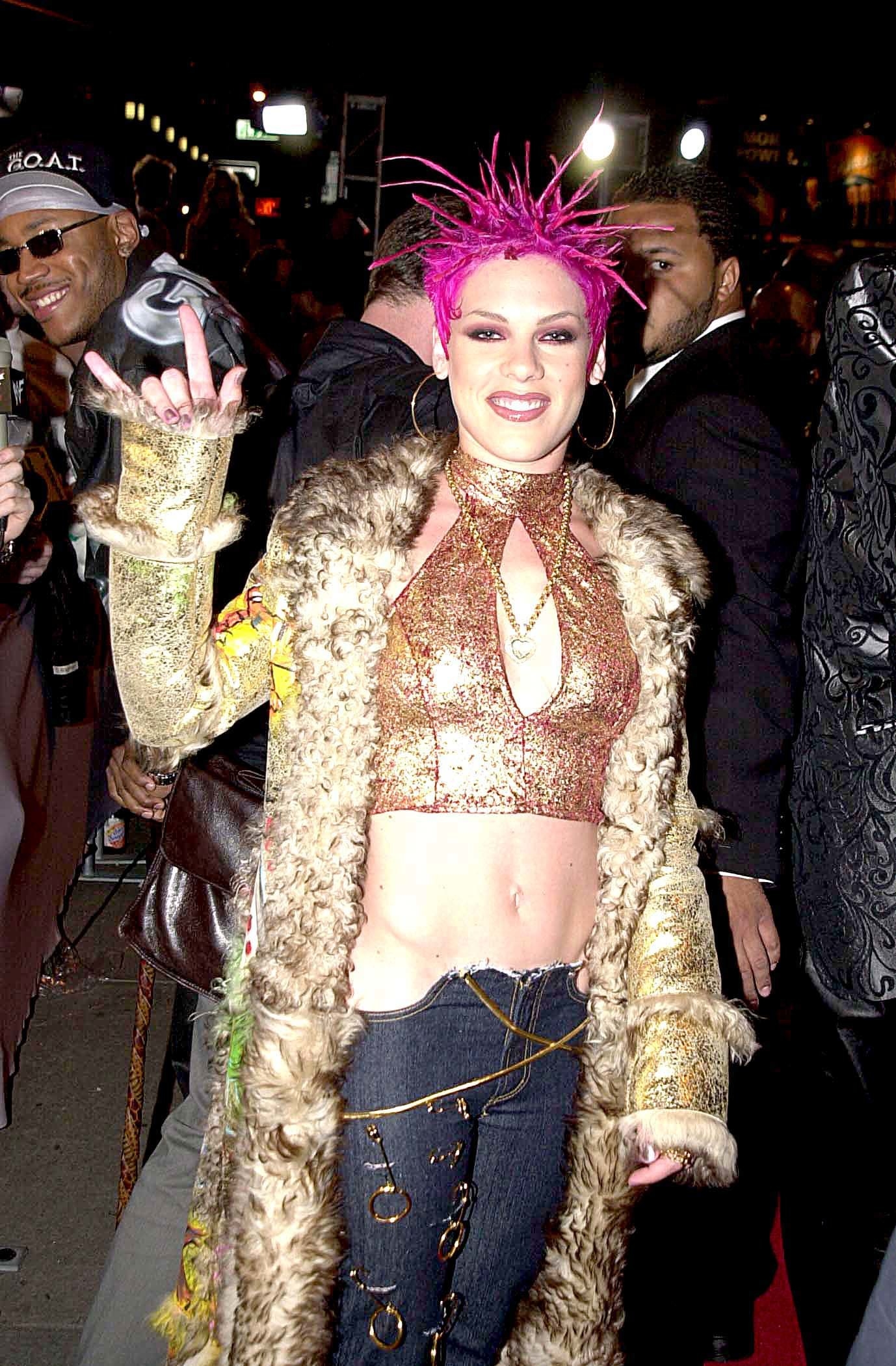 8.
This Macy Gray dress promoting her new album in 2001: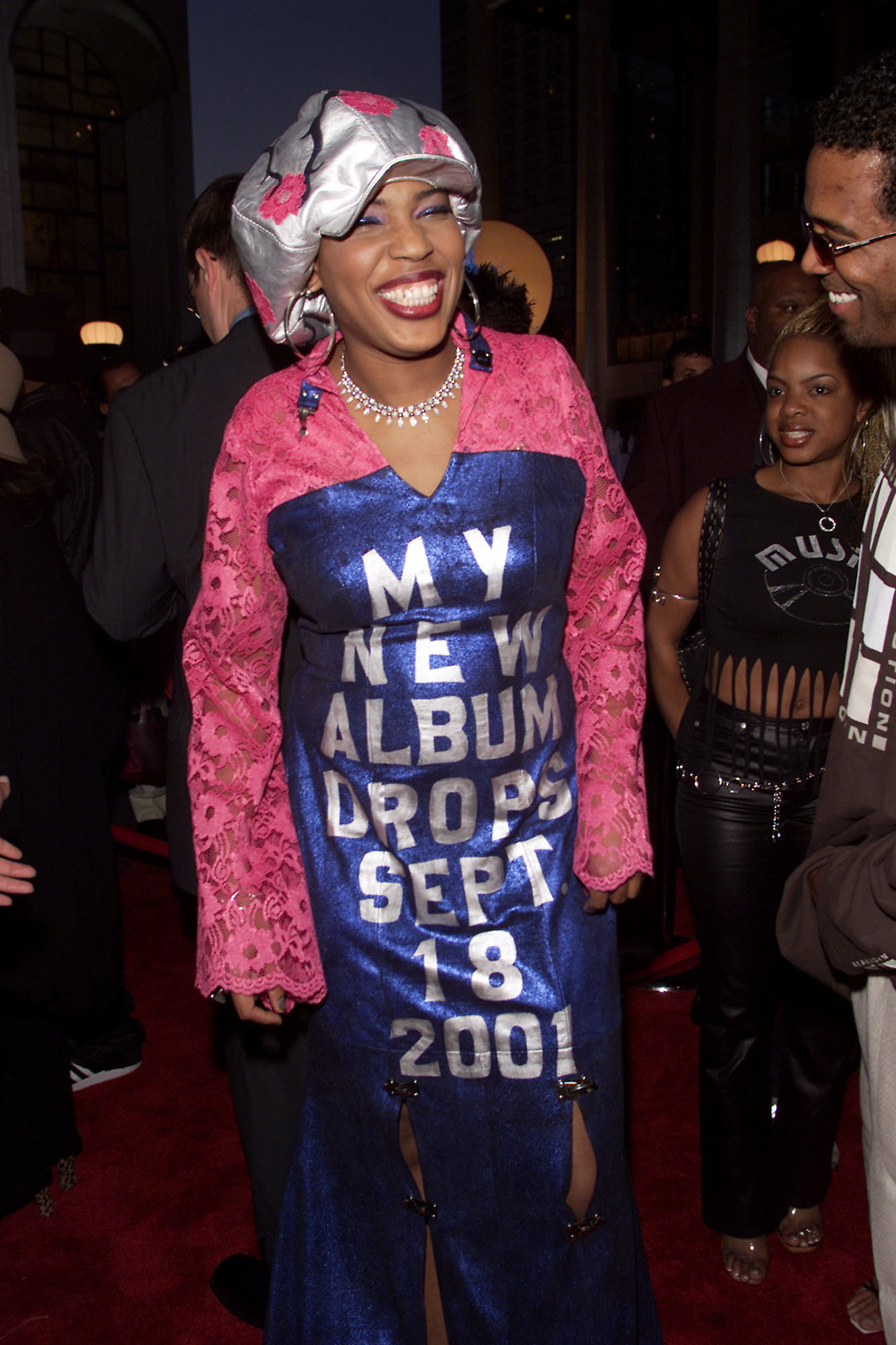 9.
This Destiny's Child fringe moment in 2001: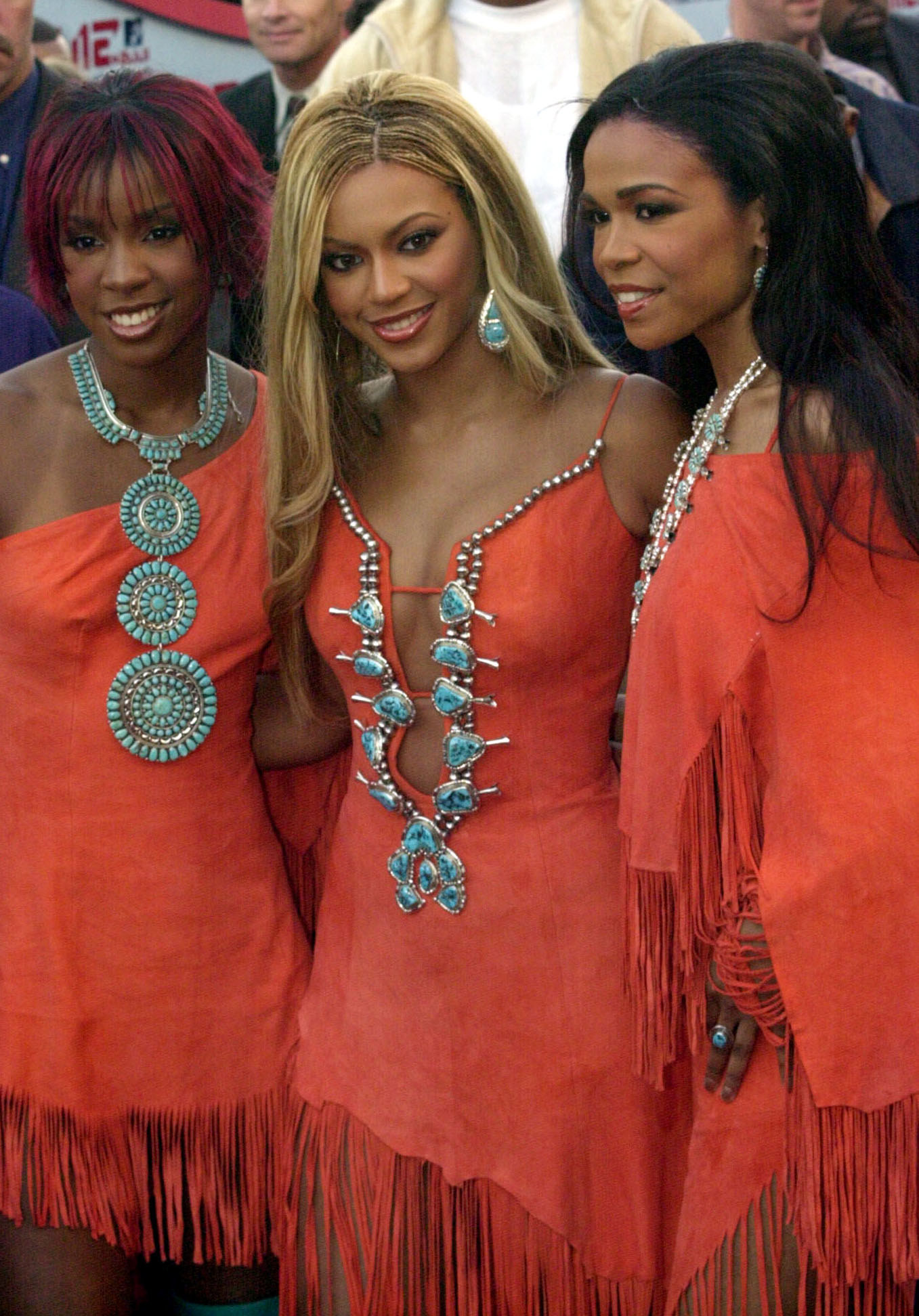 10.
This onstage costume we've never forgotten from Britney Spears in 2001: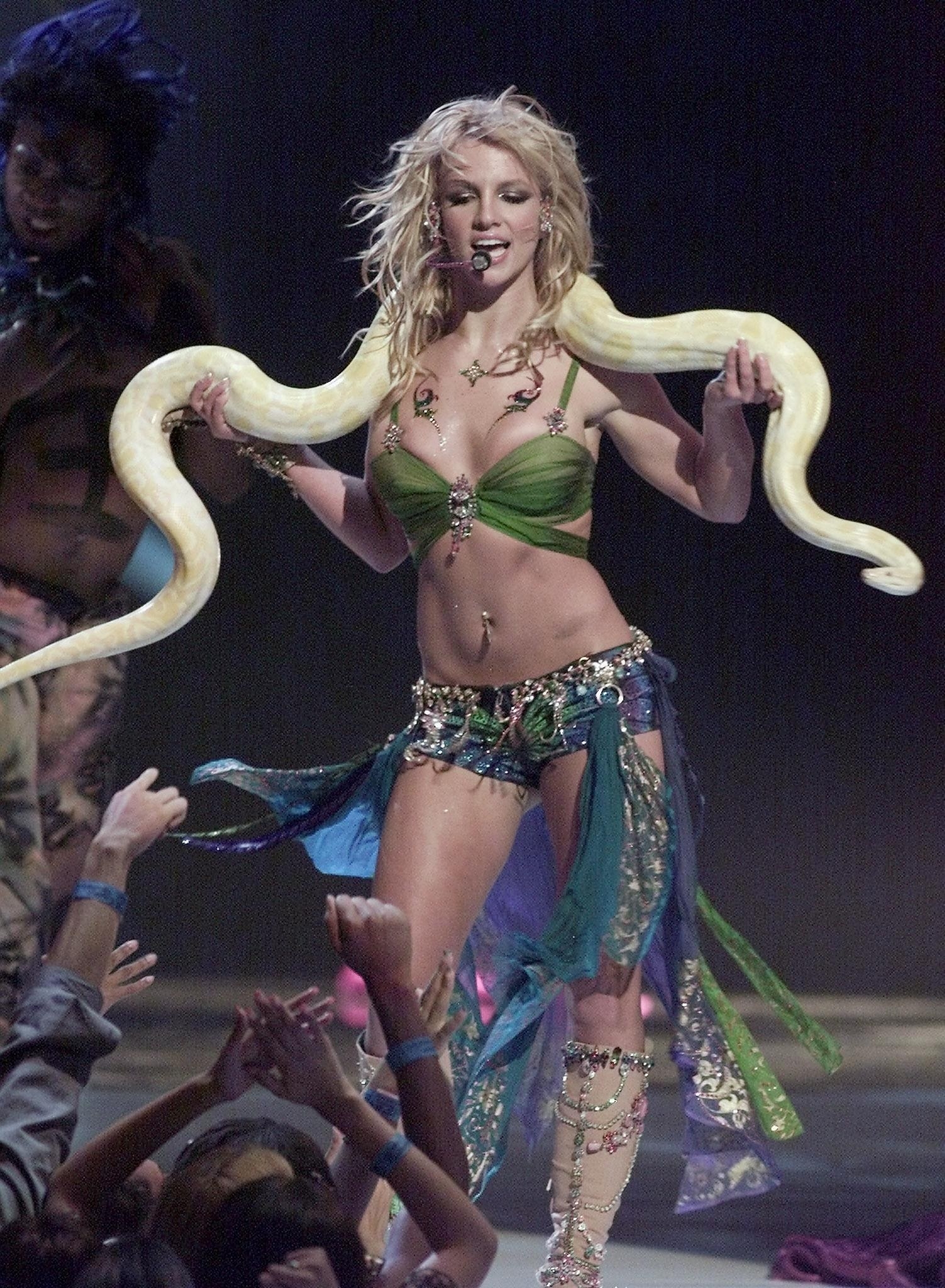 11.
This vintage glam dress from Christina Aguilera in 2006: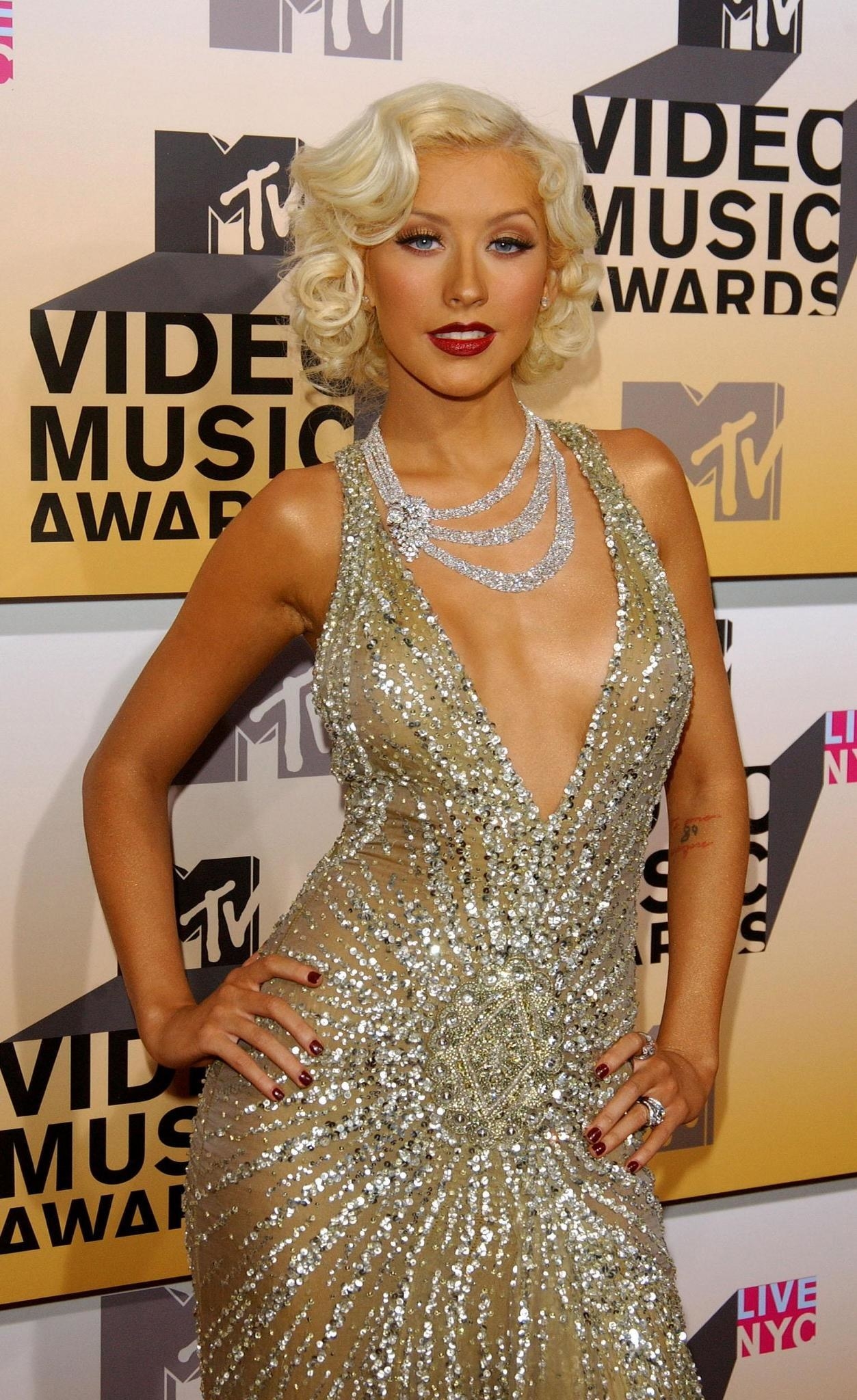 12.
This meat dress only Lady Gaga could have ever pulled off in 2010: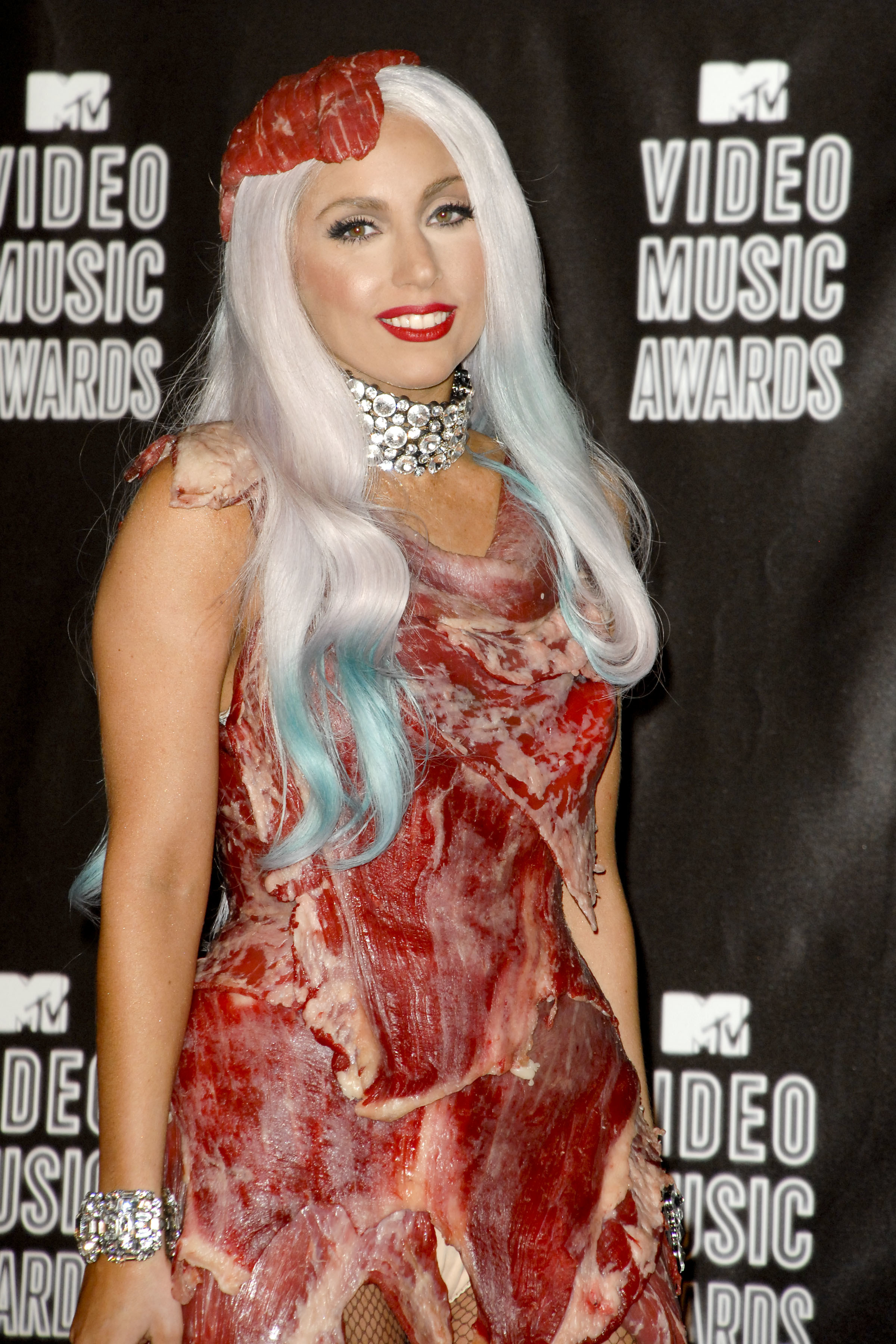 13.
This daring look Nicki Minaj debuted in 2011: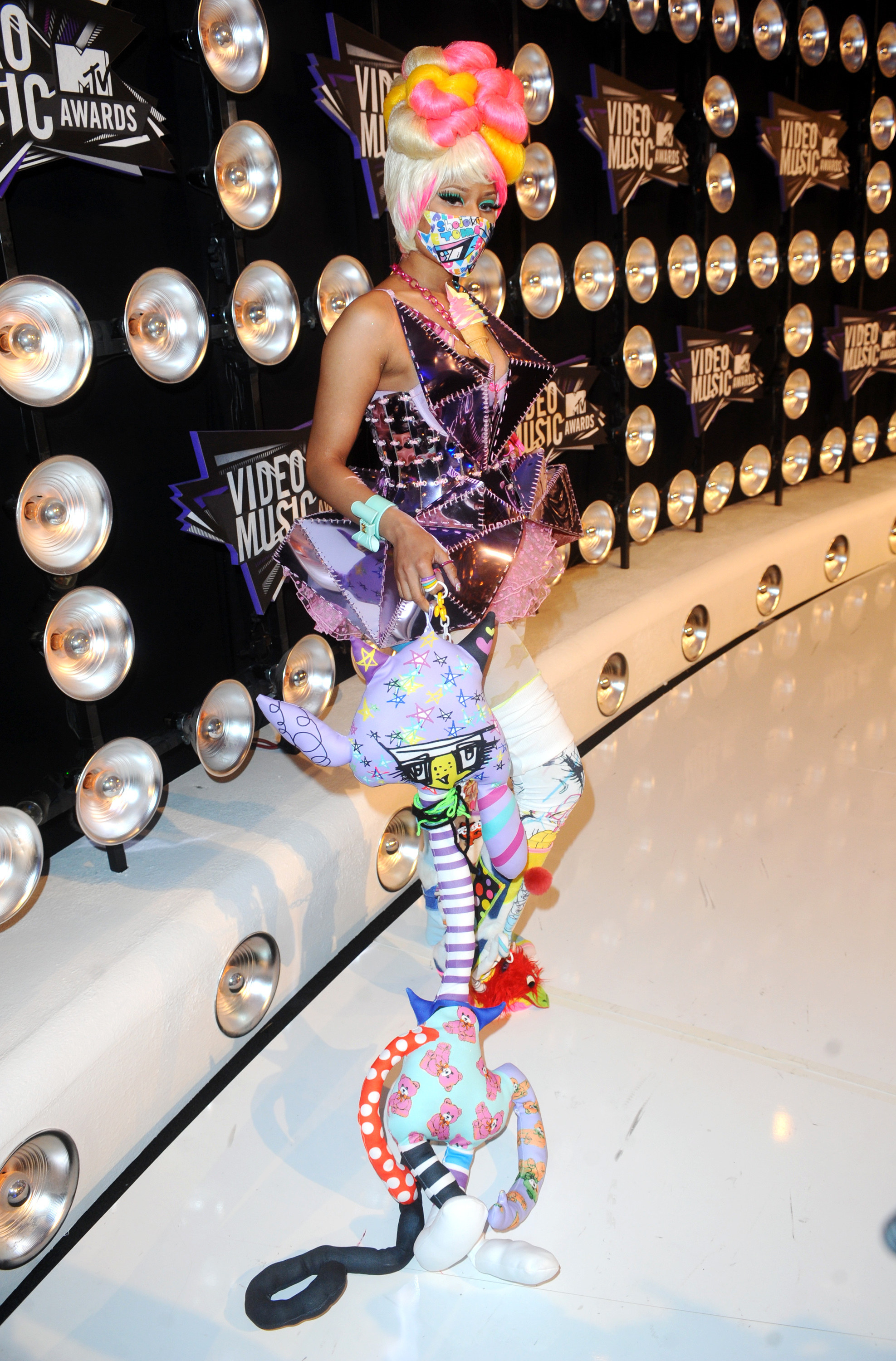 14.
This all-denim throwback worn by Katy Perry and Riff Raff in 2014: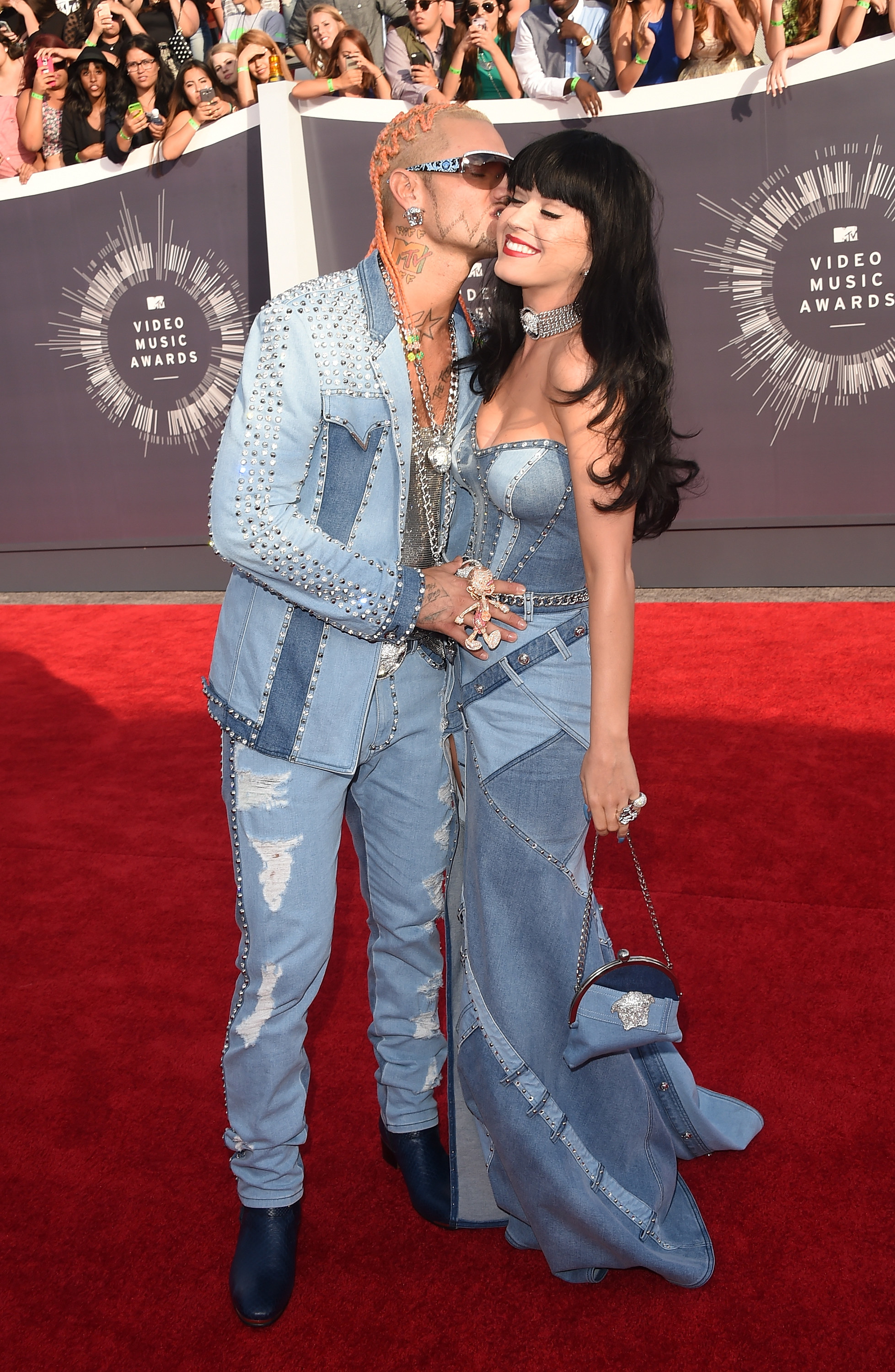 15.
This risqué look where Miley Cyrus was nearly naked in 2015: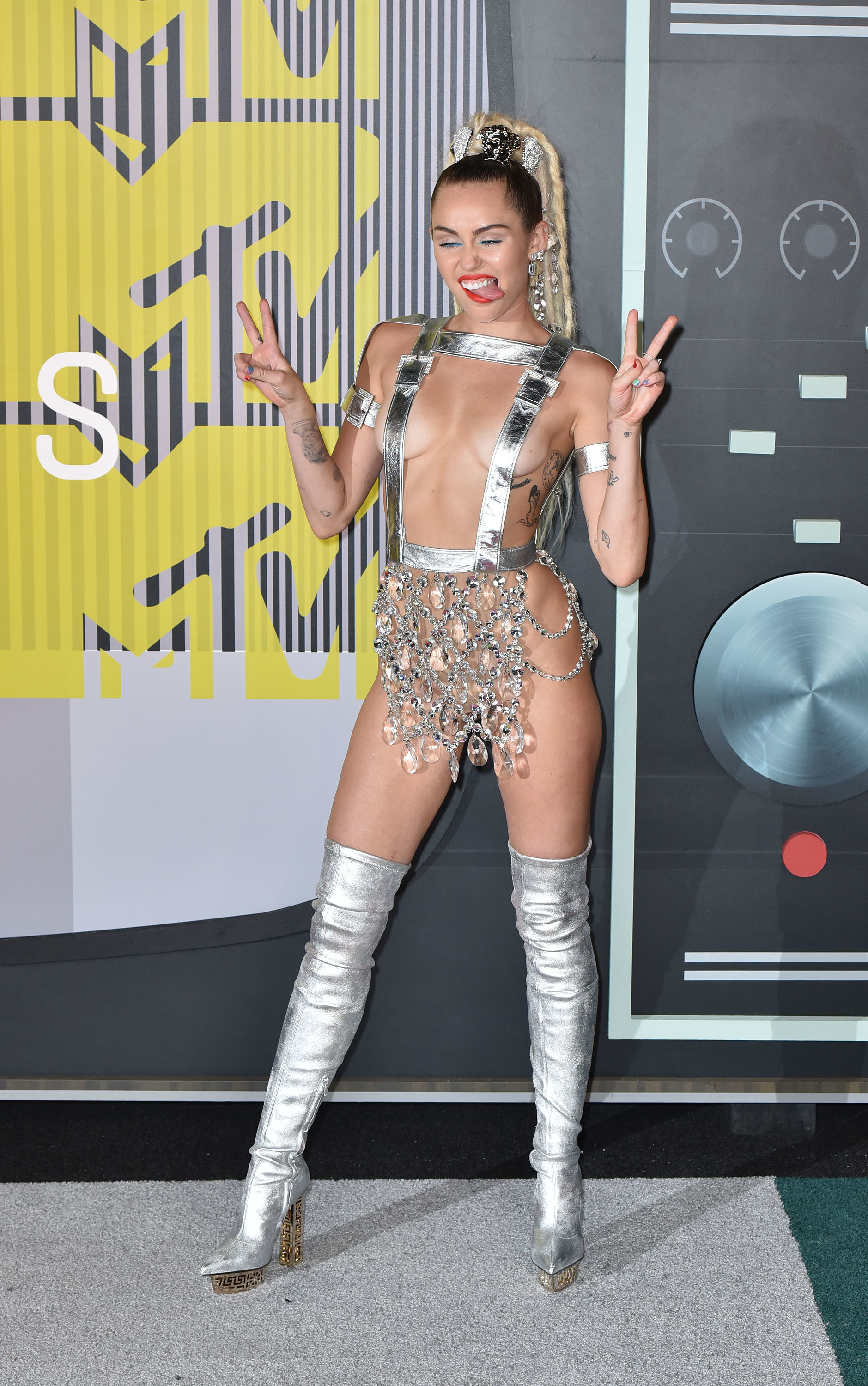 16.
This sweet mother-daughter photo op from Beyoncé and Blue Ivy in 2016: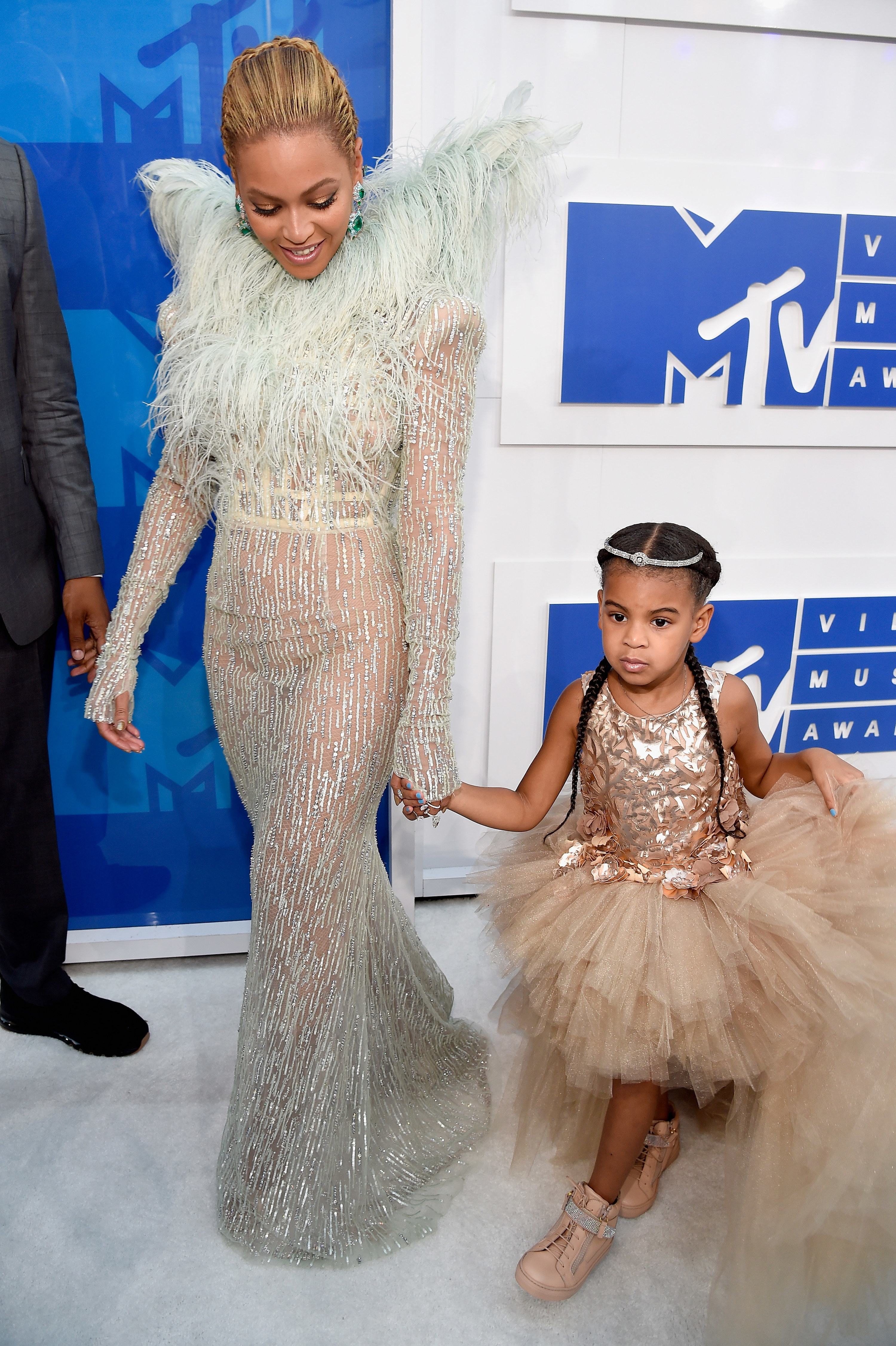 17.
This sheer cocktail dress Kim Kardashian wore in 2016: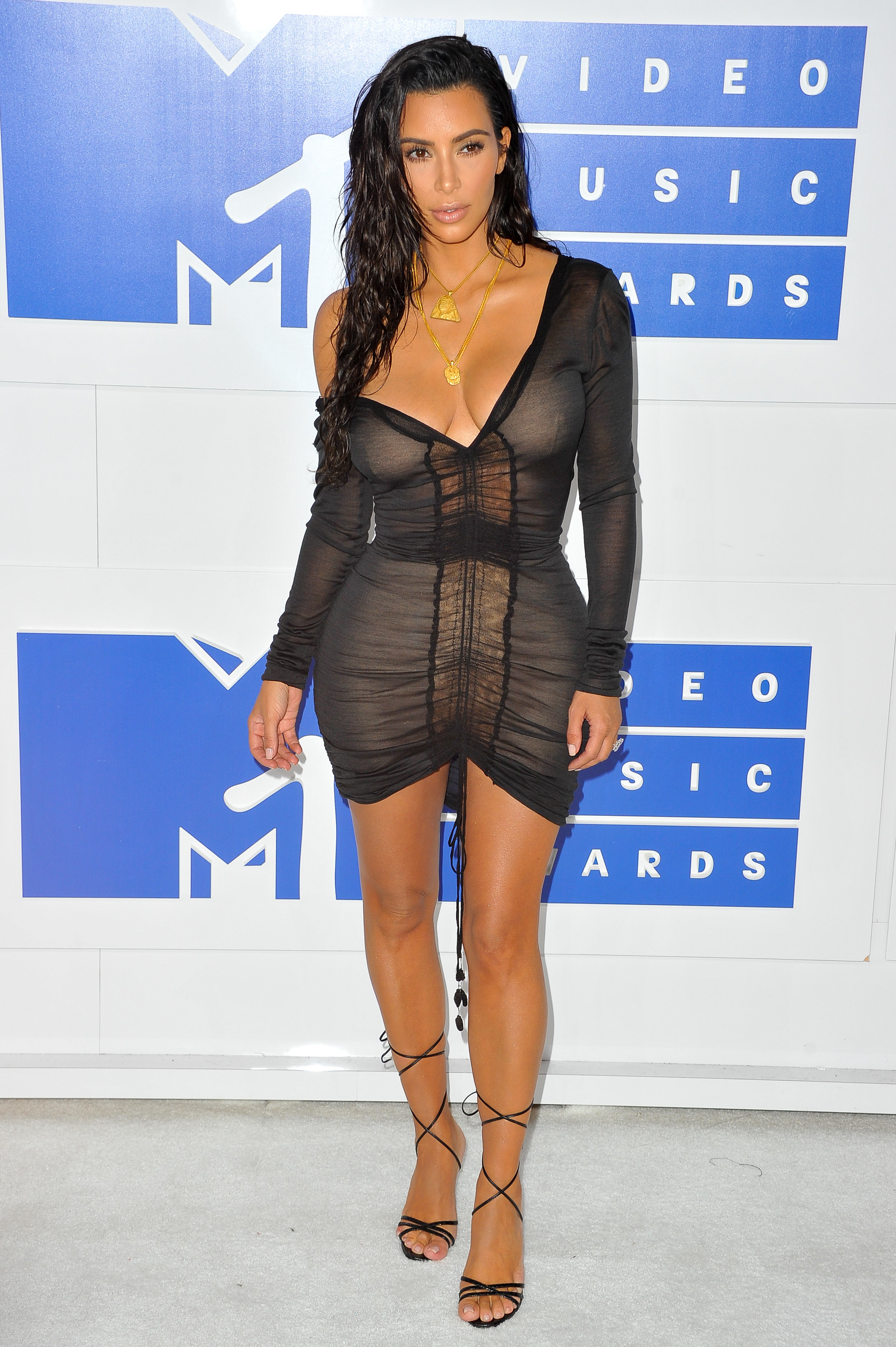 18.
This colorful cape that Jared Leto wowed us with in 2017: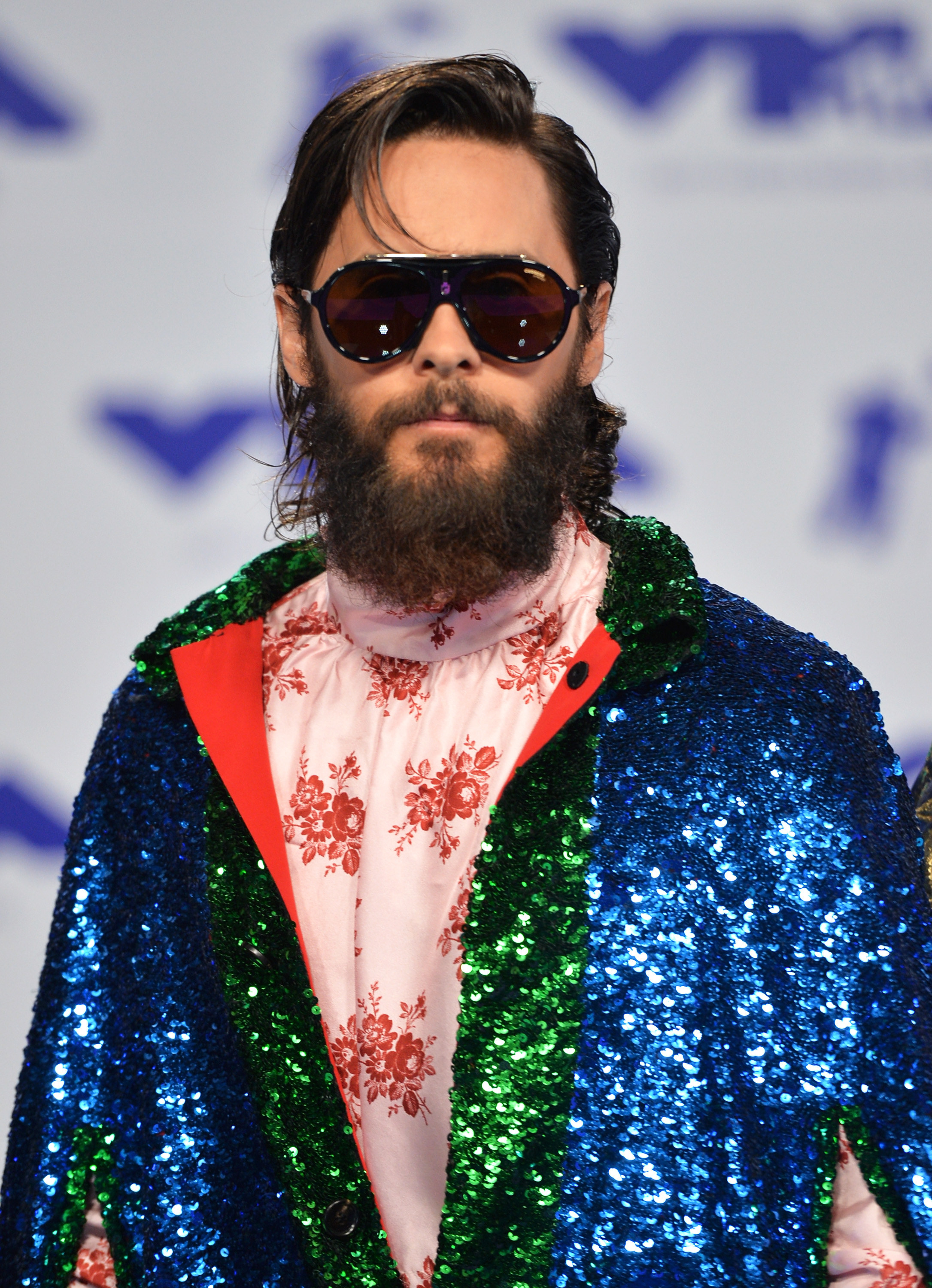 19.
This see-through mesh gown Rita Ora wore in 2018: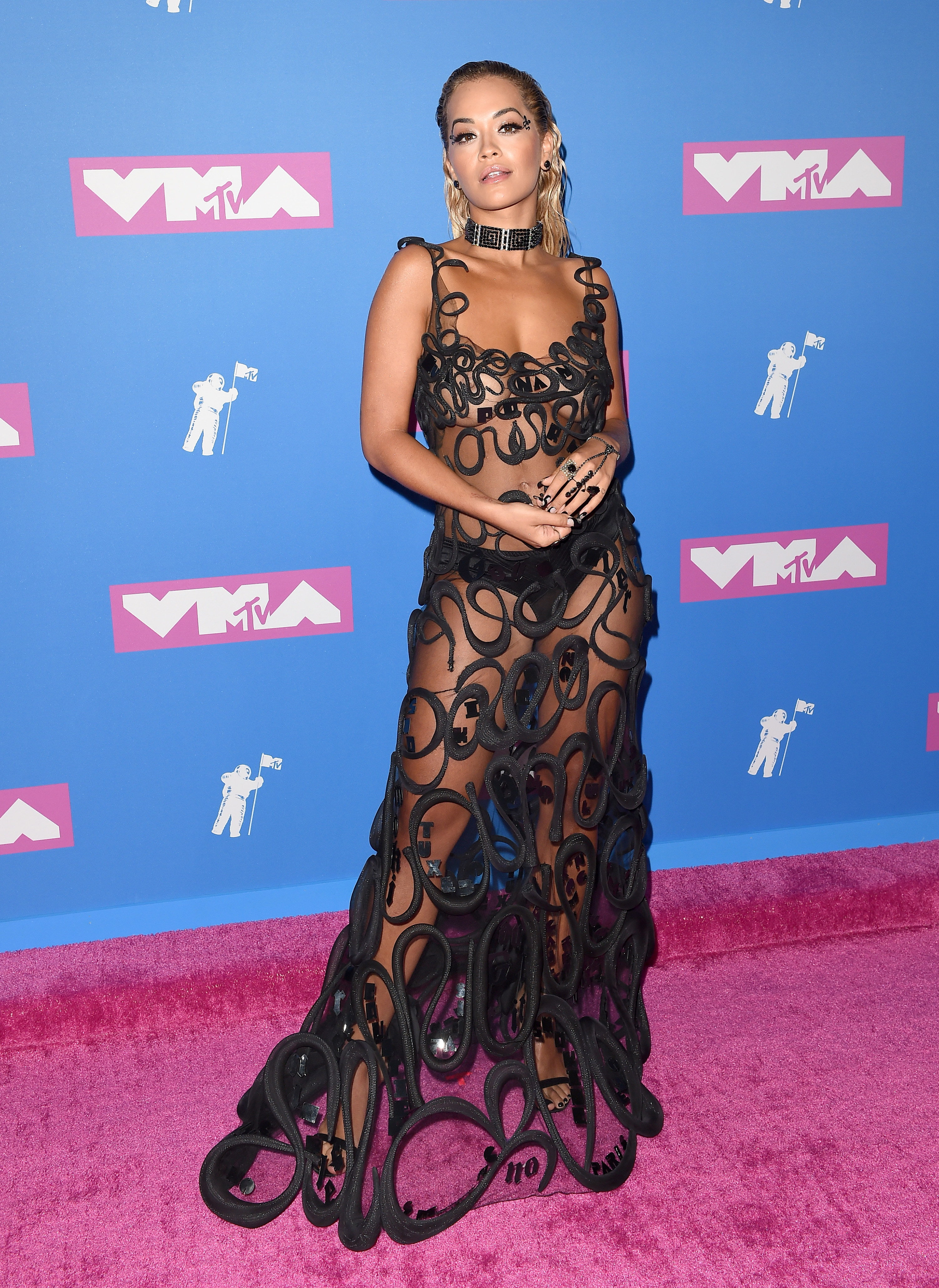 20.
This mosaic-inspired outfit Taylor Swift showed off in 2019: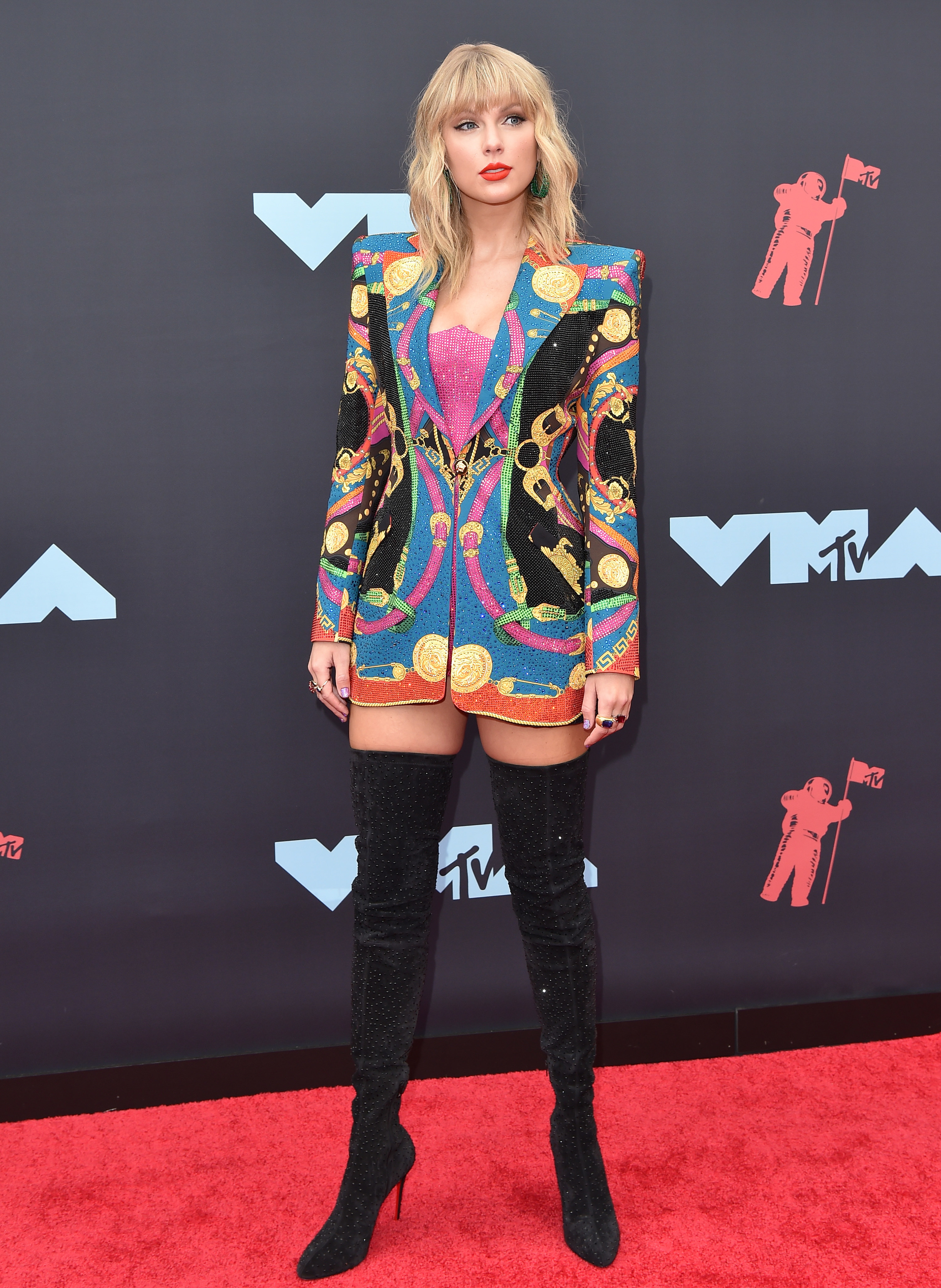 21.
This fiery red floor-length gown Lizzo rocked with a feather boa in 2019: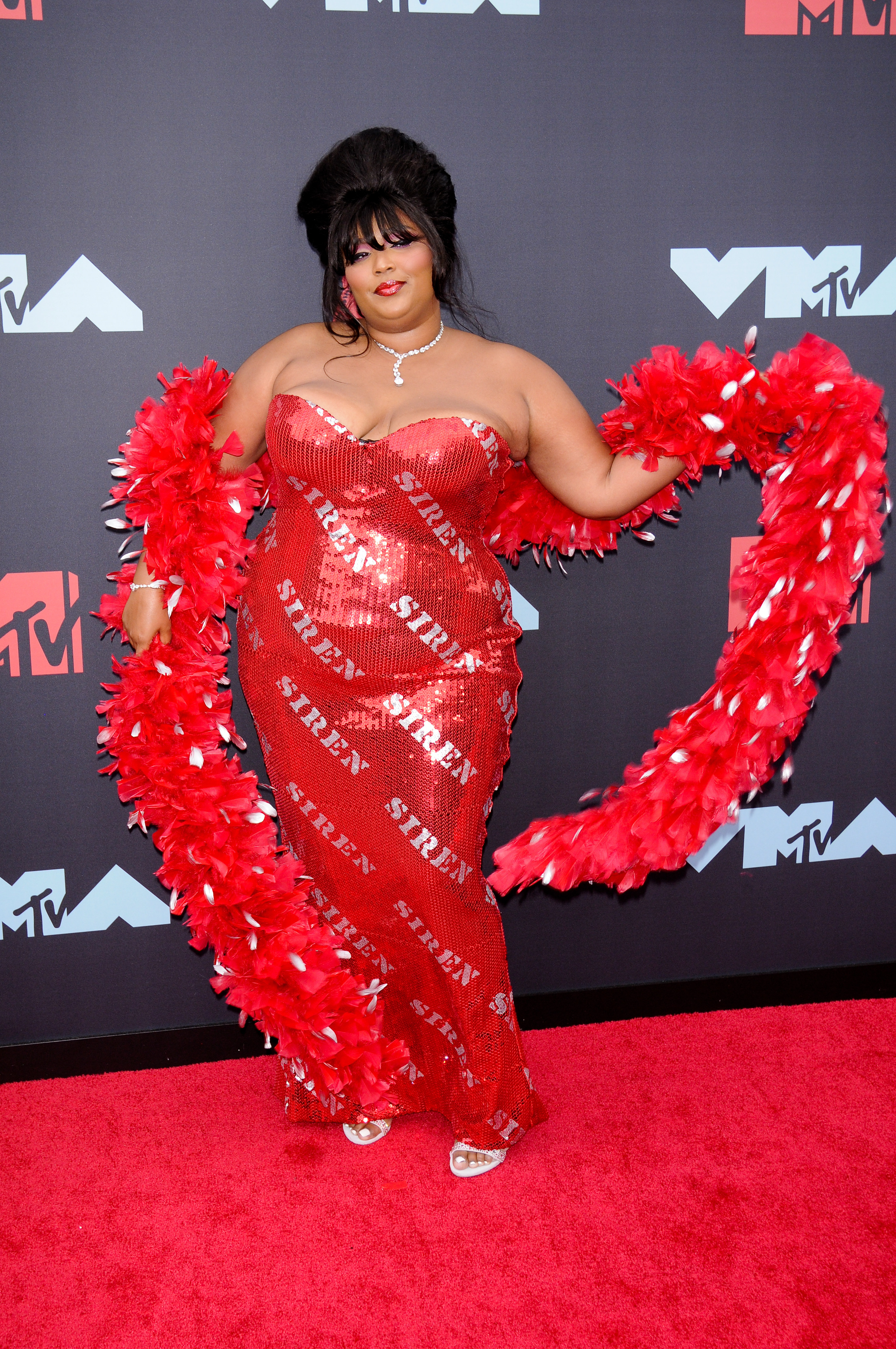 22.
Finally, this sparkling silver disco look worn by Lil Nas X in 2019: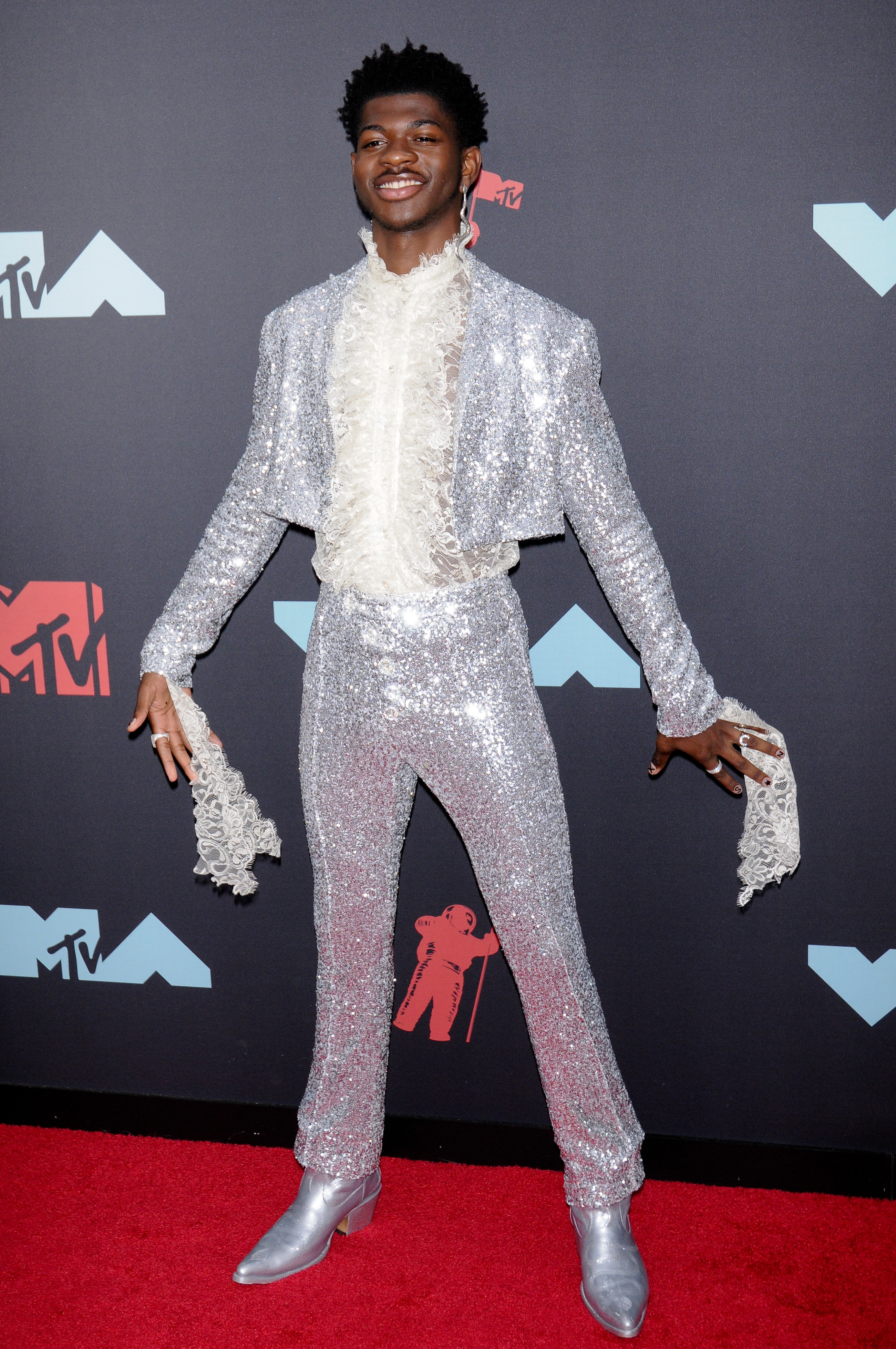 What's your favorite VMAs look of all time? Let us know in the comments!