1.
When the person who ghosted you four months ago still checks your social media accounts:
2.
When you have no shame calling out someone who stopped returning your texts:
3.
When it's time for revenge: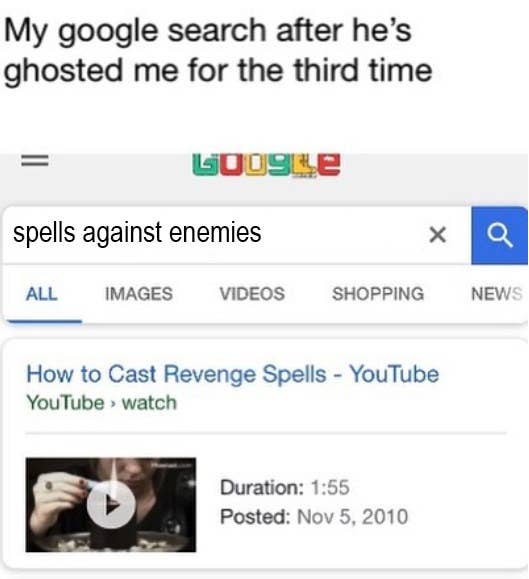 4.
When you end up wasting time on that fuckboy everyone warned you about:
6.
When you encounter a ghost from your past:
7.
And when someone who ghosted you keeps popping up again:
8.
When you need to send a message but don't want to ghost entirely:
9.
When you regret that risky text you sent:
10.
When you realize ghosts don't just come around at Halloween:
11.
When you thought the date went well, but you never heard from them ever again:
12.
When dating someone doesn't even last as long as a free Netflix trial:
13.
When you assume your crush died because there's no other explanation why you haven't gotten a text back:
14.
When you keep it on the down low:
15.
When you take the bait...again:
16.
And when you feel like a total clown:
17.
When you try to ghost someone who's already ghosted you:
18.
When they disappear right as you're getting on the same page:
19.
And finally, when you're done with getting ghosted and have learned how to play the game yourself: