This is Ludacris. He's given the world classic hits such as "Southern Hospitality," "Area Codes," "Move Bitch," "What's Your Fantasy?" and countless other musical gems.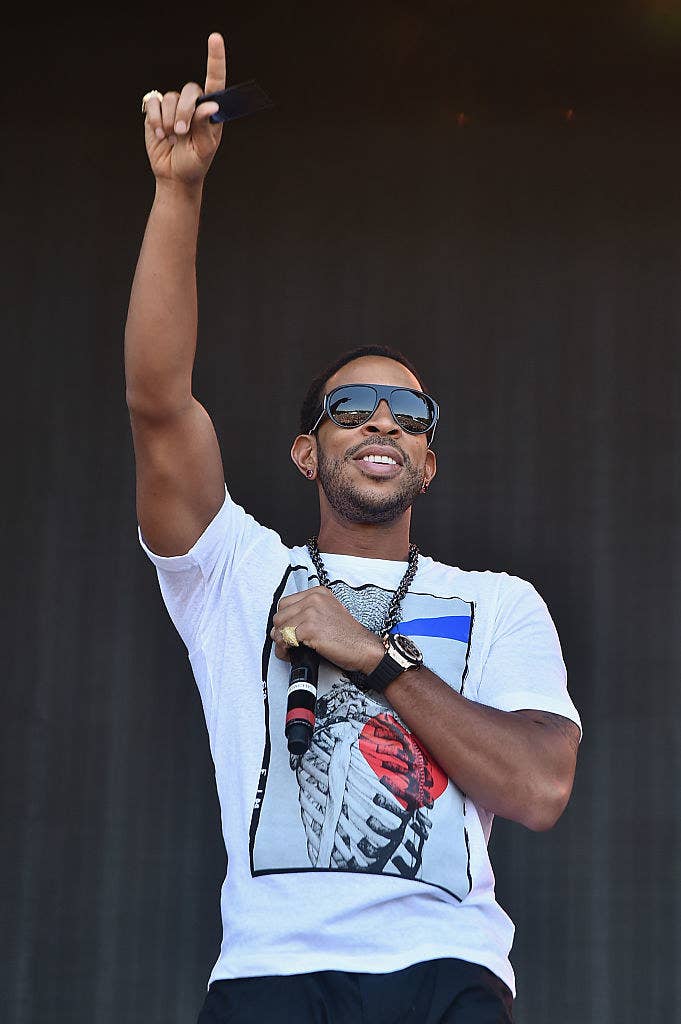 In the video, he shows off his bare, fake CGI chest and abs. Of course, it wasn't long before the internet began to make jokes about it.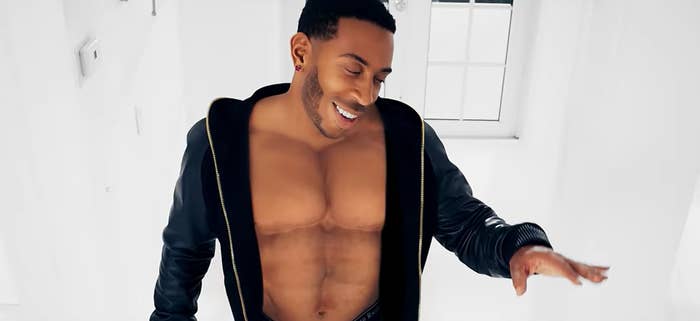 The abs were likened to those sweet King's Hawaiian rolls.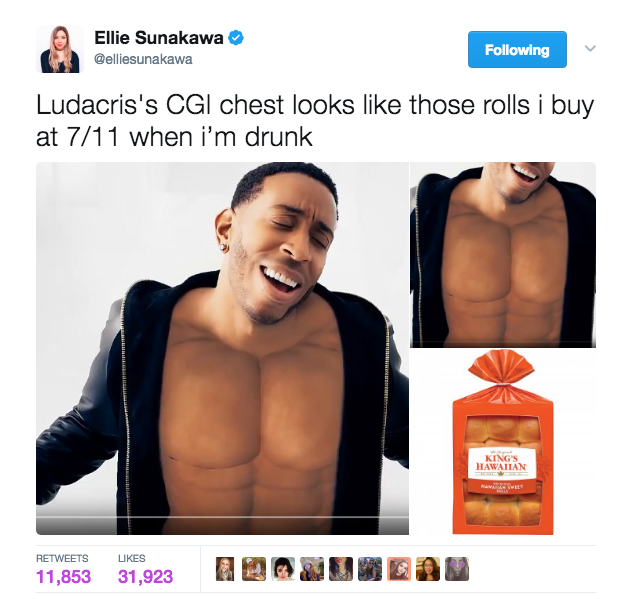 As well as Grand Theft Auto.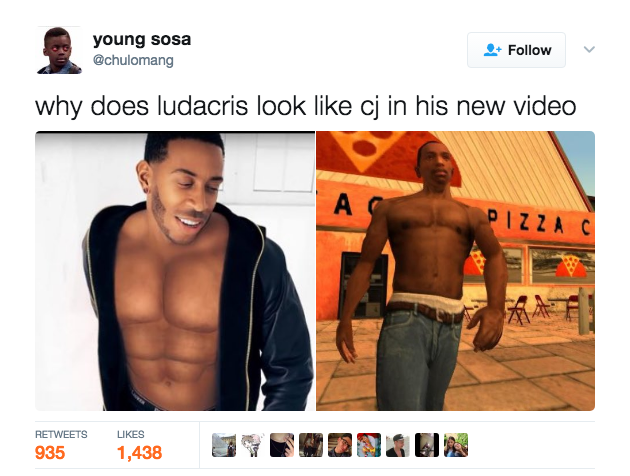 The roasts just kept coming.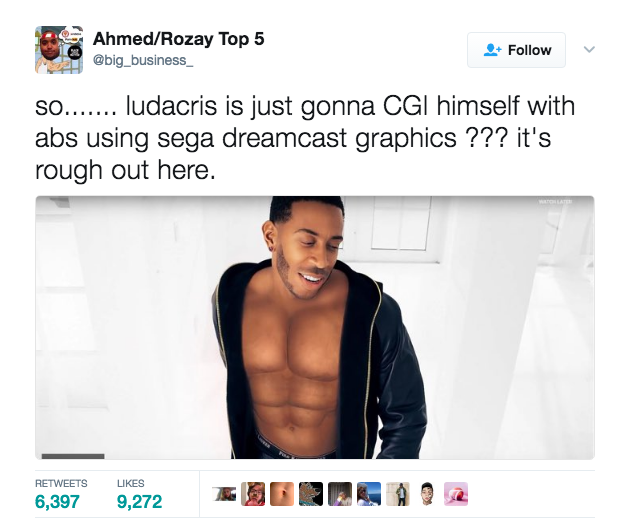 Luda even got in on the fun too.
People had plenty of jokes, but the thing is, Ludacris has always done weird music videos.
For example, in ""Rollout (My Business)" circa 2001, Luda was basically the equivalent of a human bobblehead.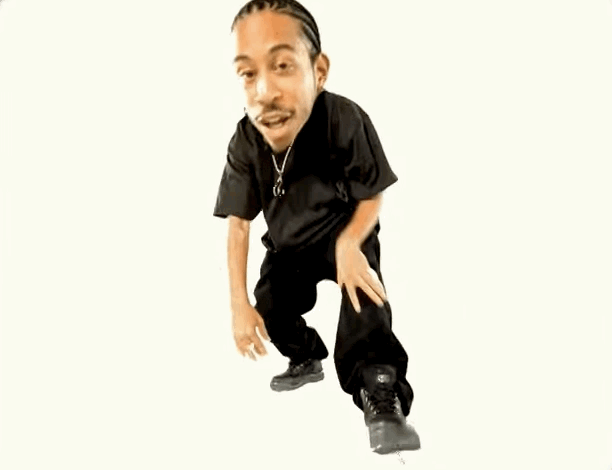 Then there's "Get Back" from 2004. The man sported arms that are basically double the size of normal person's.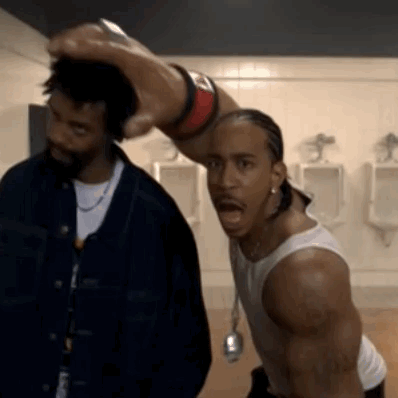 And how could we ever forget 2003's "Stand Up" feat. Shawnna in which he pretended to be a dancing baby — he even wore a diaper.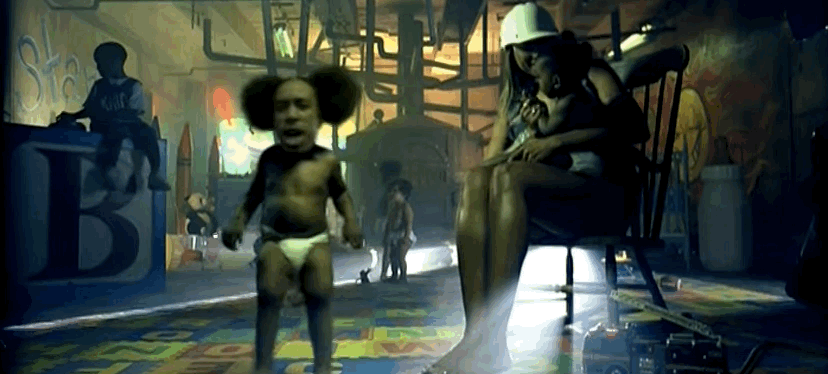 And as one Twitter user said, the huge fro Luda dons from that same video was, in fact, CGI too.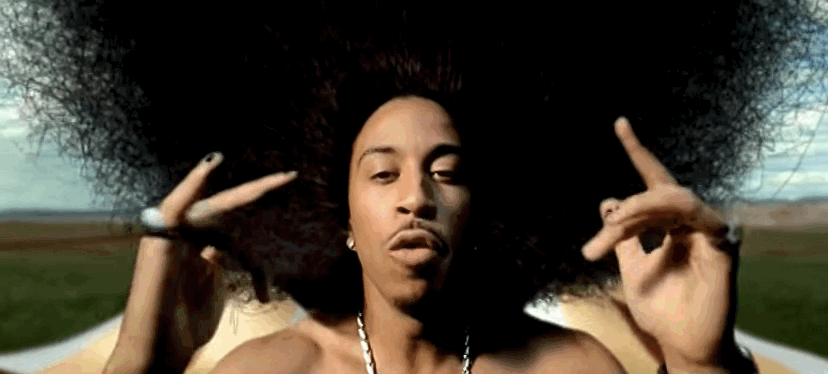 Luda is not new to this — he's true to this, folks.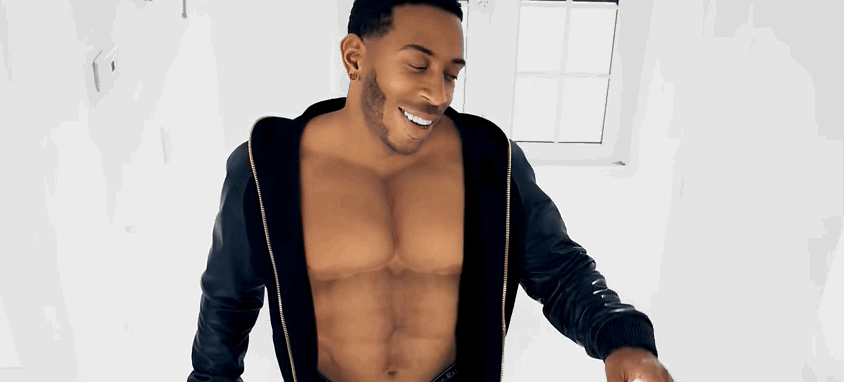 BuzzFeed News has reached out to Ludacris' representative for comment.