Sharon Osbourne recently shared a photo of her and Shaquille O'Neal on her Twitter account.
Hours after tweeting that photo, Sharon followed up with this interesting tweet to Shaq.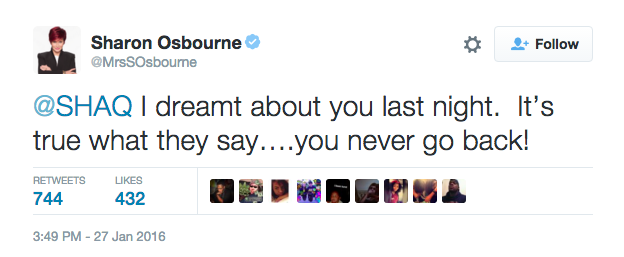 Also people are definitely confused.
WTF indeed.
No one knows what's happening.
NOTHING MAKES SENSE.
And if Sharon's tweet wasn't interesting enough, Shaq simply retweeted her and said this: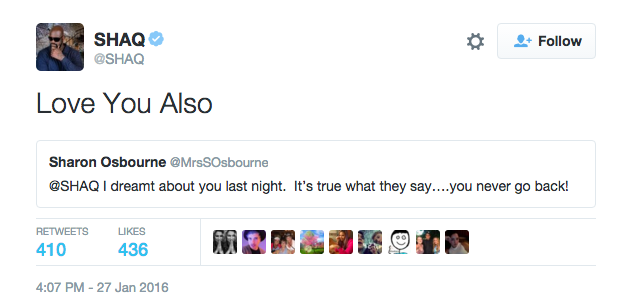 Everything is weird.