Jimmy Fallon complimented the president on raising his kids in the public eye...
...and Obama interjected, remarking on how great it is to have daughters.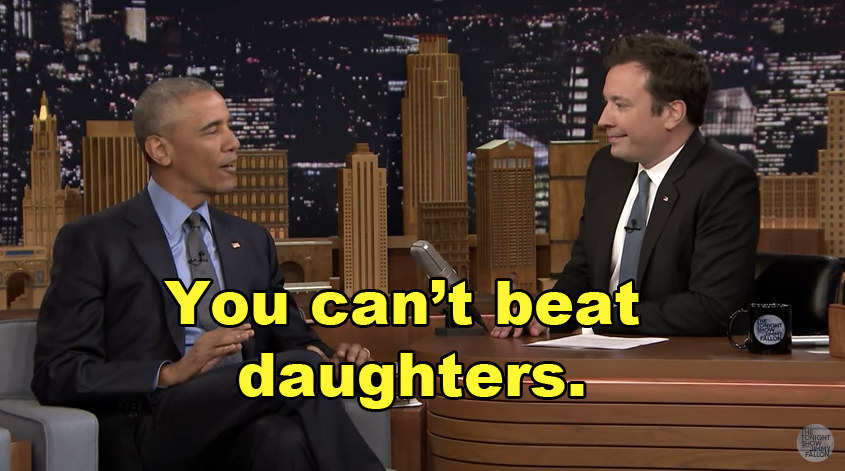 He even joked that he didn't mean to offend the sons of the world. He's just very happy being a dad to two girls.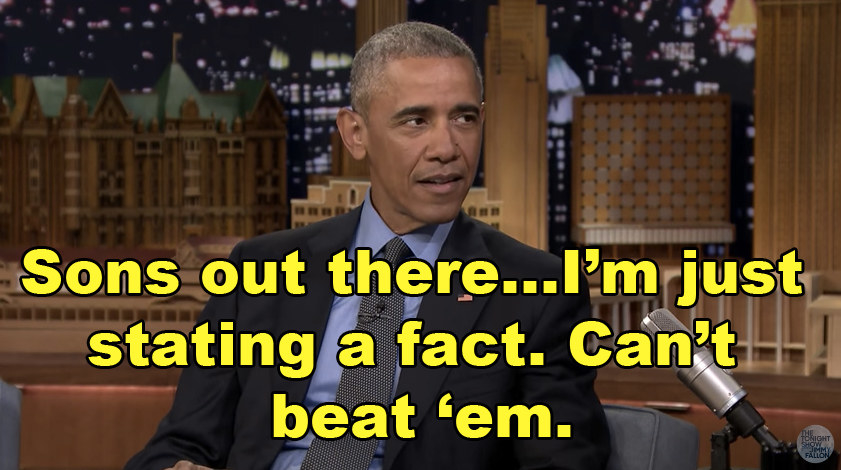 Fallon then asked if the girls like living in the White House.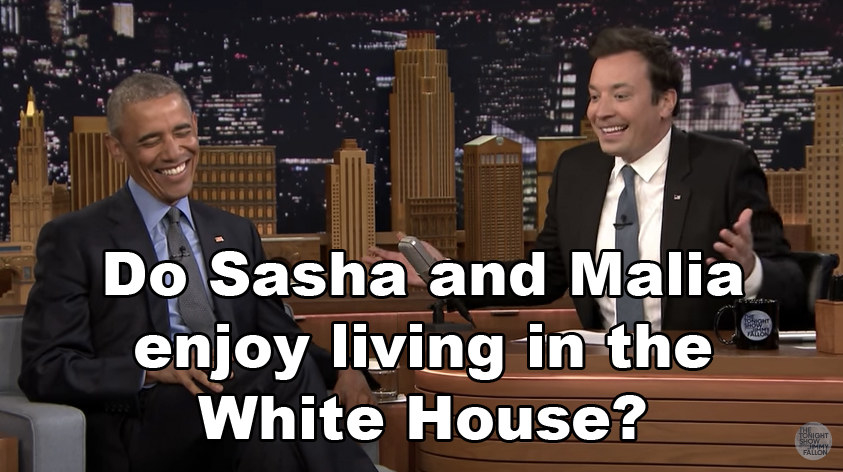 And it looks like Malia, who was recently accepted to Harvard, is definitely ready to leave 1600 Pennsylvania Ave....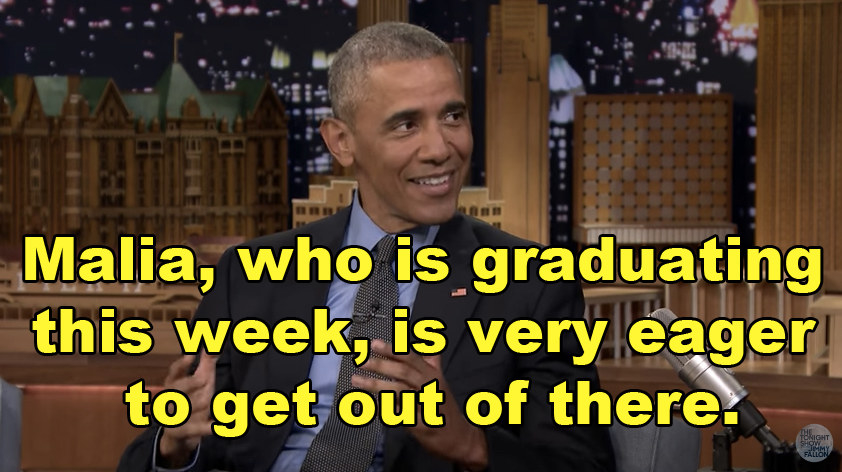 ...while Sasha is content with the first family's home.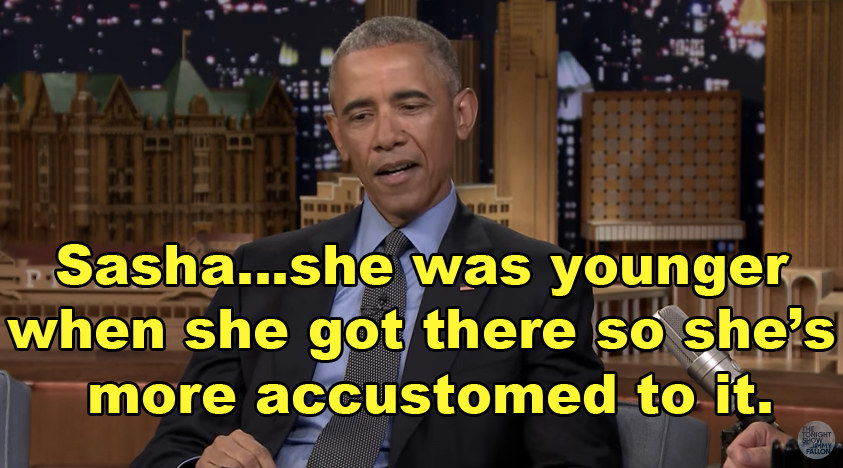 He also gave the utmost praise to his wife, Michelle, and his mother-in-law for doing such a great job with Sasha and Malia.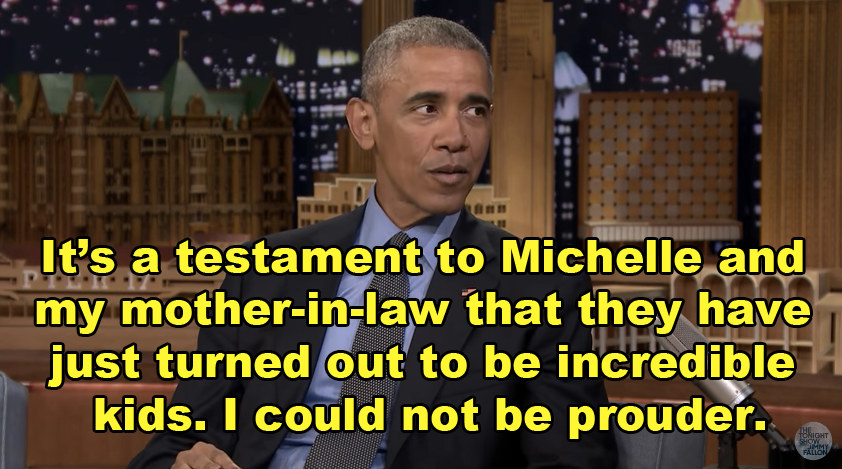 Of course, Jimmy couldn't let the president go before he brought up the hilarious photo of Malia giving her sister Sasha a thumbs-up as she talks to Ryan Reynolds.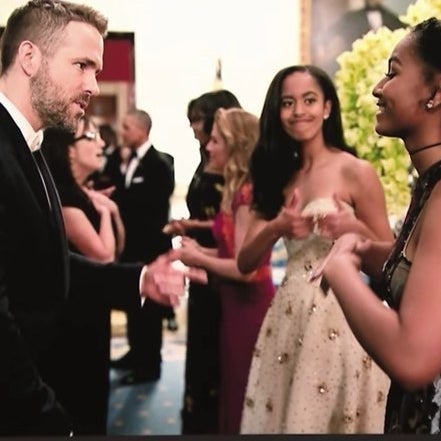 He tried to get Obama to make shirts of the photo to embarrass the president's youngest daughter...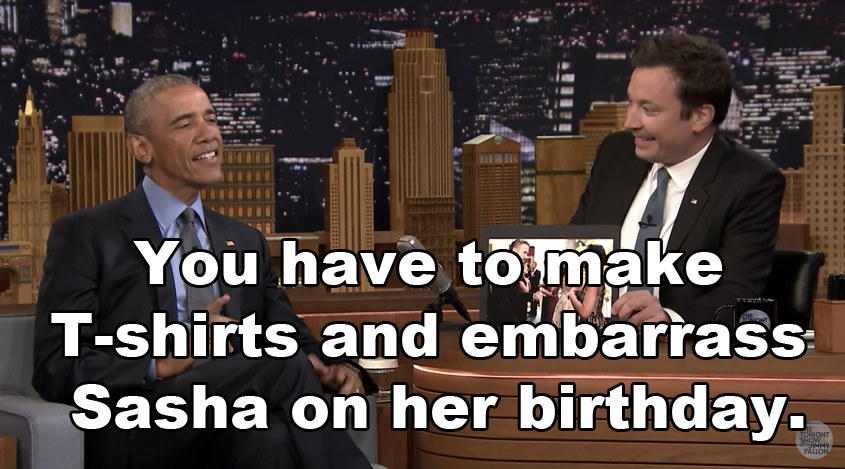 ...but clearly Obama doesn't need any help with that, because he surely has an arsenal of ~dad jokes~ that'll embarrass her much more than a shirt would.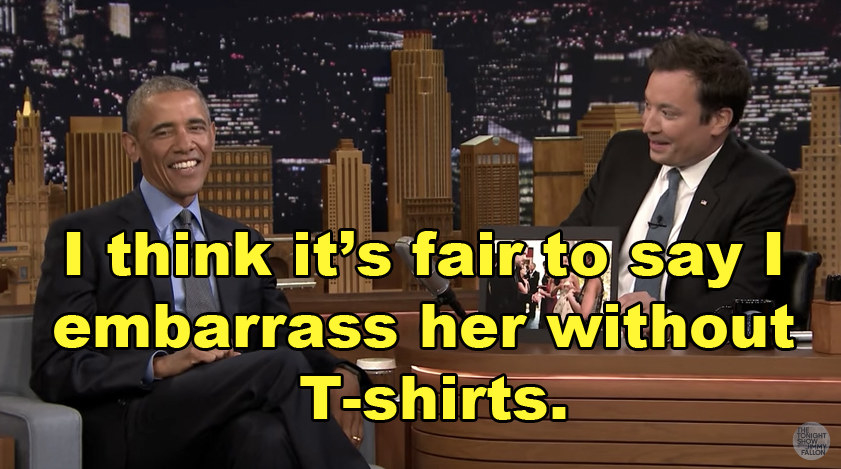 Never change, Mr. President.