This is John Legend, the man with the beautiful voice behind some of your favorite songs like "Ordinary People," "All of Me," "Tonight (Best You Ever Had)" ft. Ludacris, and many, many more.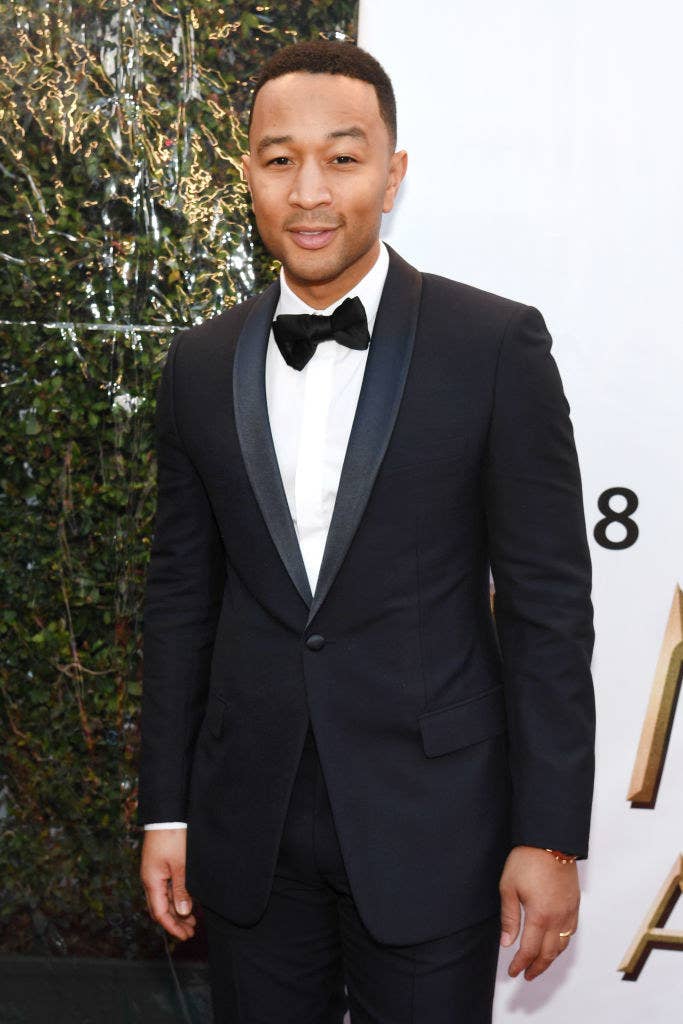 In addition to being an accomplished musician with millions of records sold, he also has 10 Grammys. Oh yeah, and did I mention he's also won an Academy Award?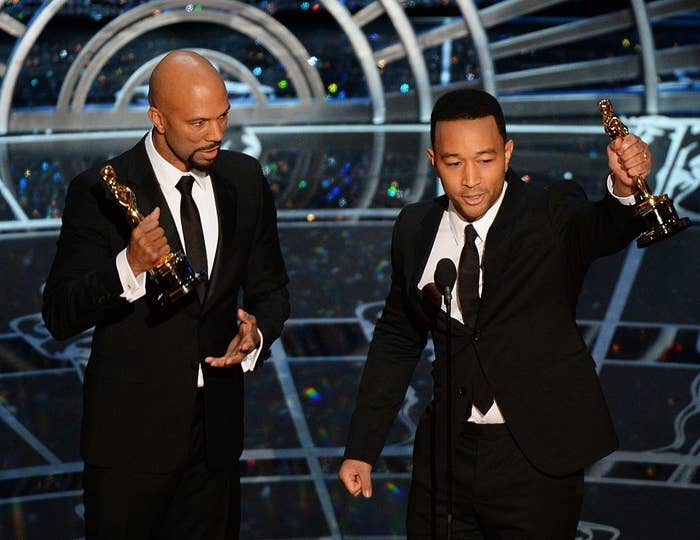 He's also married to supermodel Chrissy Teigen, with whom he has a baby girl named Luna.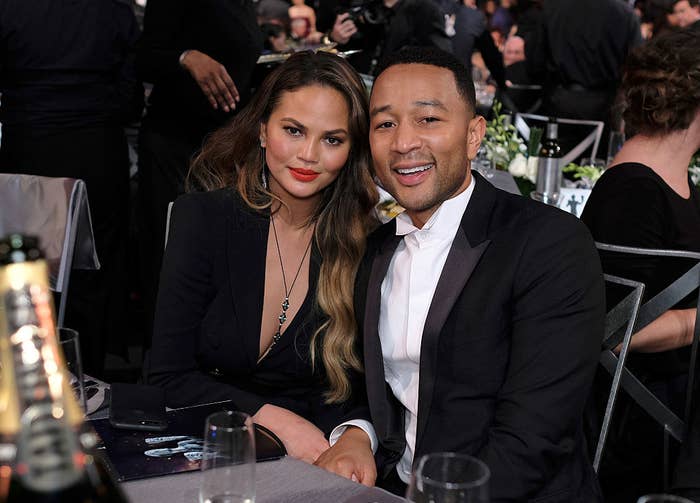 Sure, he's a really accomplished and charming guy, but have you ever noticed anything else about him? Perhaps, at one point or another, he's reminded you of a beloved PBS Kids cartoon character?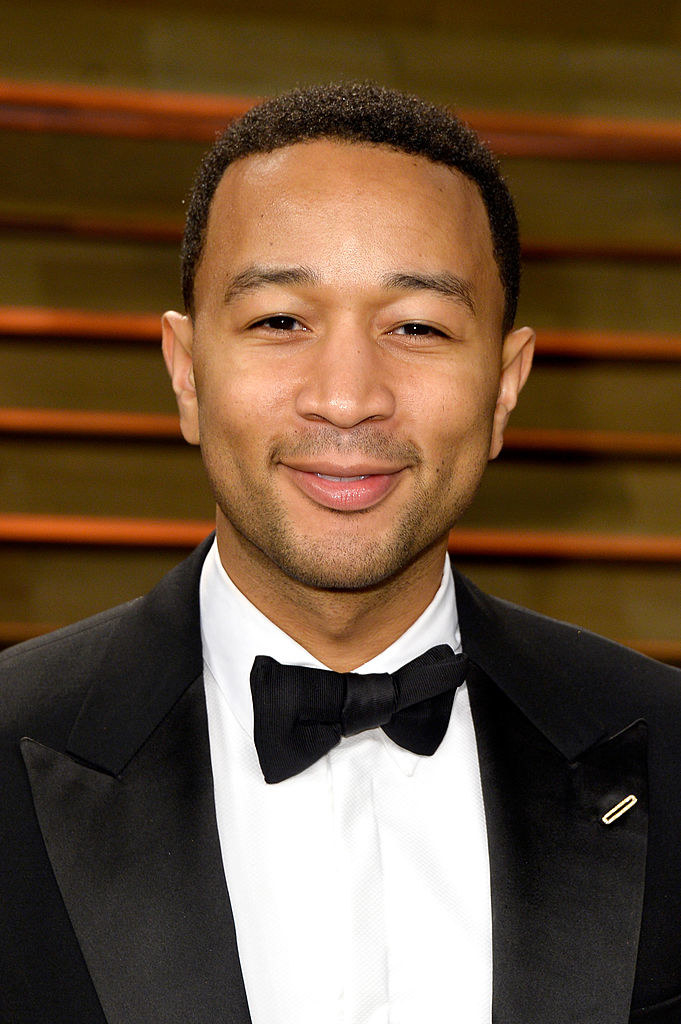 Over the weekend, Twitter user @sowahblanket tweeted a side-by-side photo of Legend and Arthur and claimed they look alike. The tweet became viral gold.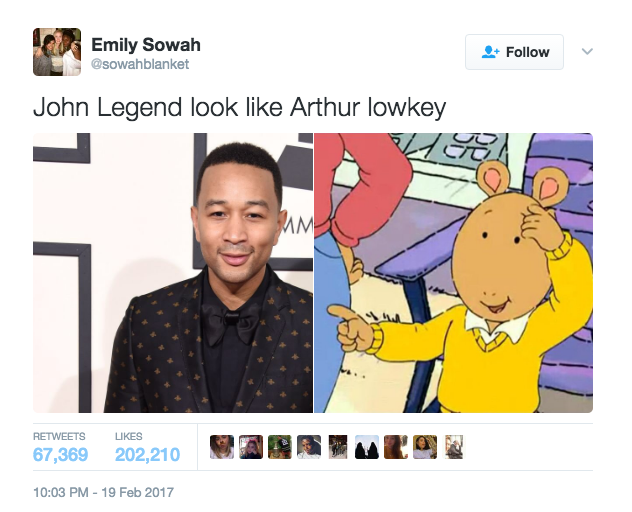 People replied to the original tweet with convincing photos of Legend from the film La La Land. The photo shows him in a yellow shirt, which is a spot-on comparison to the famous aardvark's well-known outfit of choice.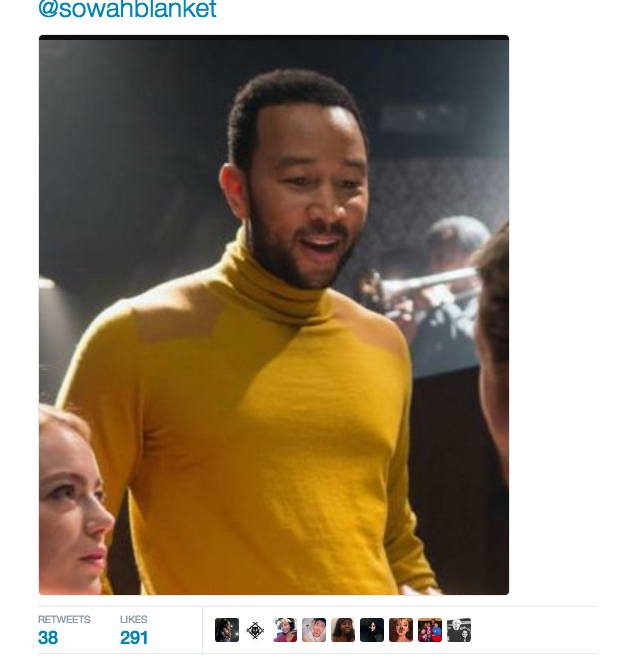 Then someone took it a step further and photoshopped part of Arthur's face onto Legend's.
The image manipulations were perfect.
Of course, people were amused by the comparison. One user called it "freaky."

Others were "crying" after realizing they believed the singer to be a dead ringer for the animated cartoon character.

According to the original poster's interaction with another Twitter user, the comparison was "positive" on her end, so no malice intended.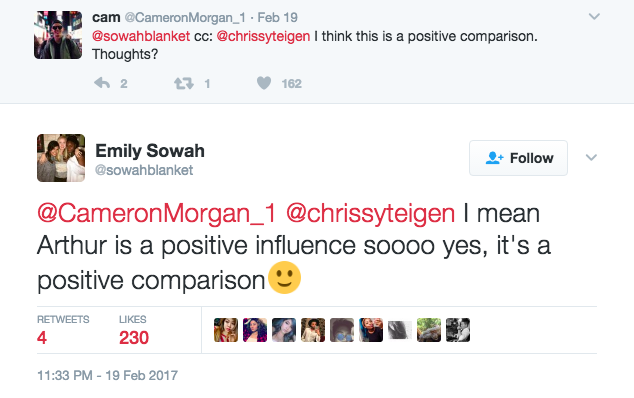 Oops. Something went wrong. Please try again later
Looks like we are having a problem on the server.
With that said, what do you all think? Does John Legend look like Arthur or nah?
Update: Chrissy Teigen, aka the Queen of Twitter, responded to the comparison in the only appropriate way: with another Arthur meme, of course.