Demi Lovato has used Twitter to show her support for Kesha, the singer embroiled in a legal battle with Dr. Luke, a producer she alleges physically and sexually abused her for years.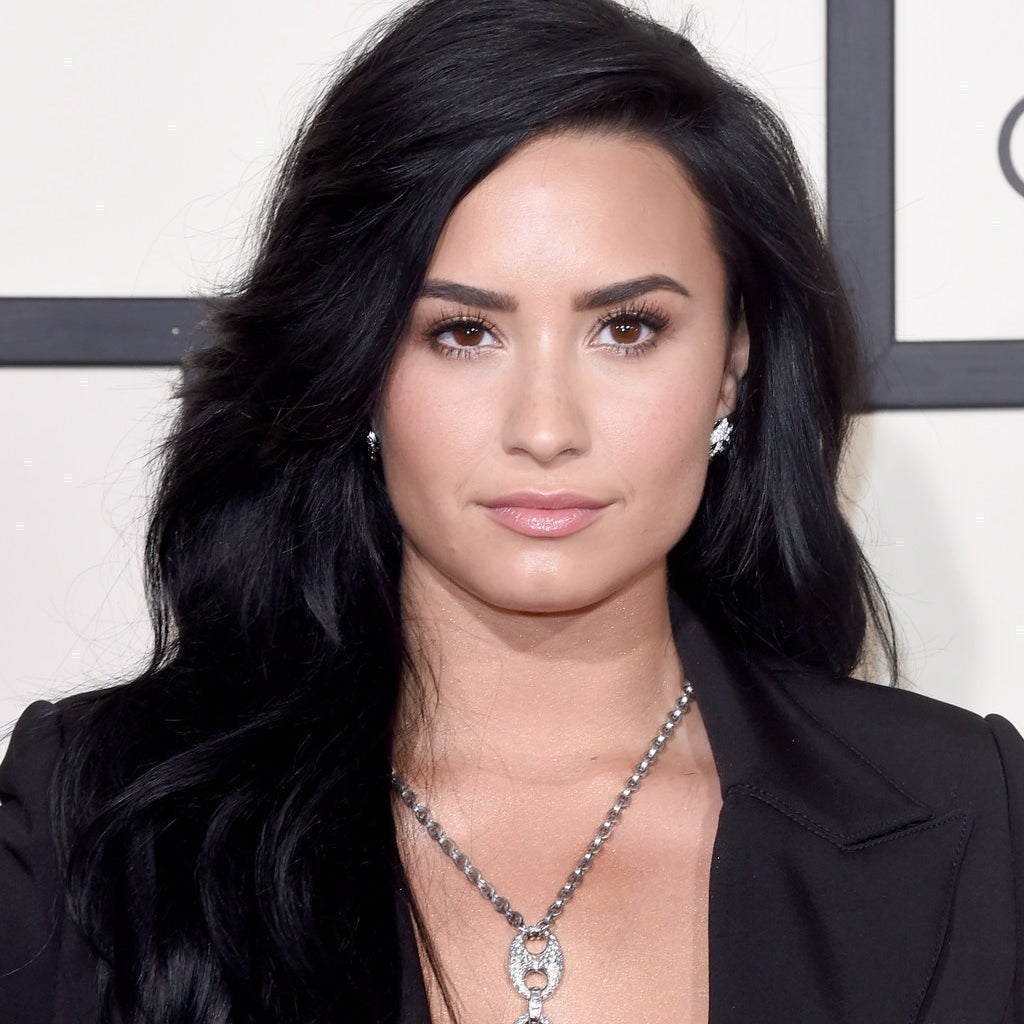 Lovato had already shown her support to Kesha on Saturday by posting this tweet: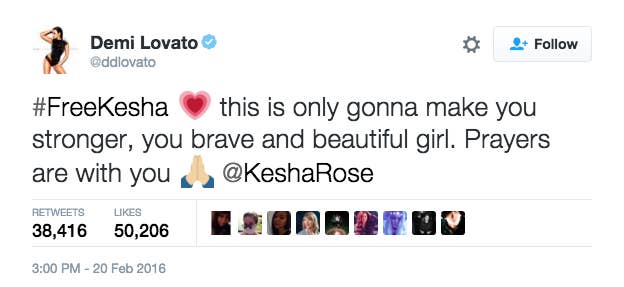 But on Sunday she decided to weigh in on the situation a bit more...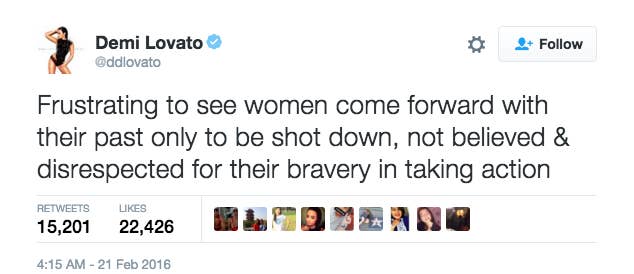 She shared her unfiltered, candid thoughts on the ways women are treated, especially when it comes to acts of sexual violence.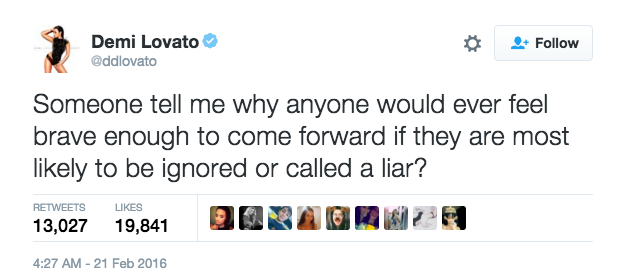 Many people thought one of Lovato's tweets was a subtle dig at Taylor Swift for not publicly showing support for Kesha.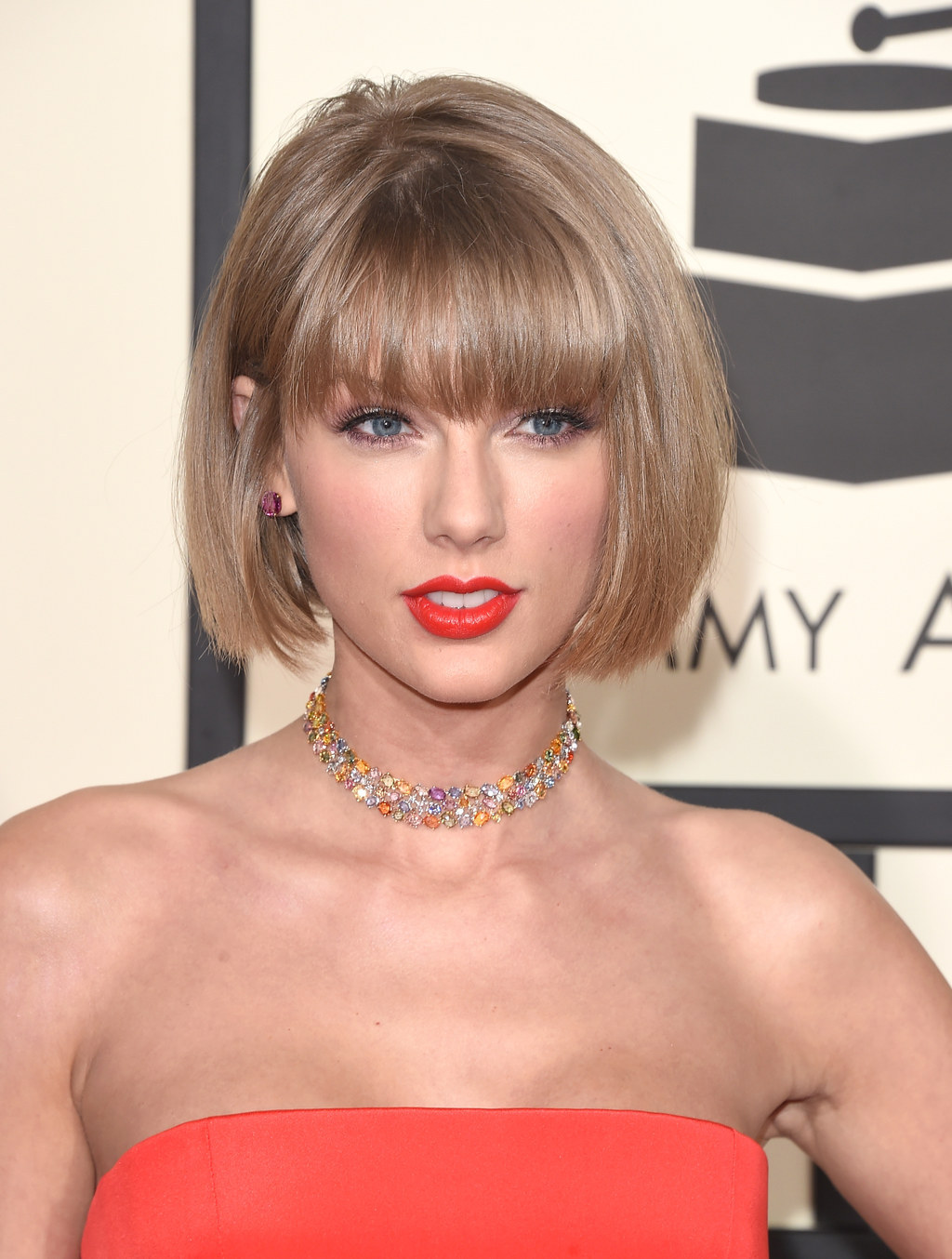 The singer wrote: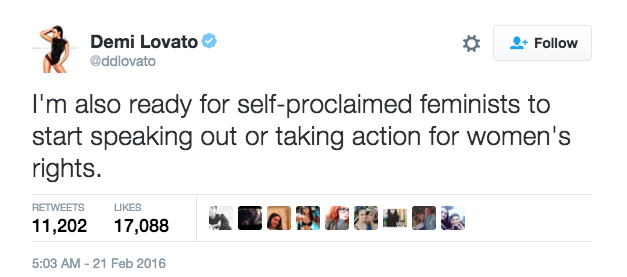 And Lovato herself even allegedly liked a tweet that referenced Swift's silence, further fueling speculation.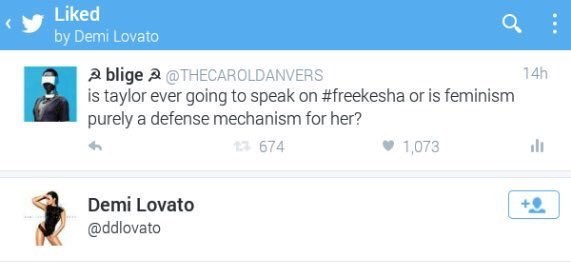 Demi followed up with more tweets about the necessity for speaking up about things that can be taboo to discuss.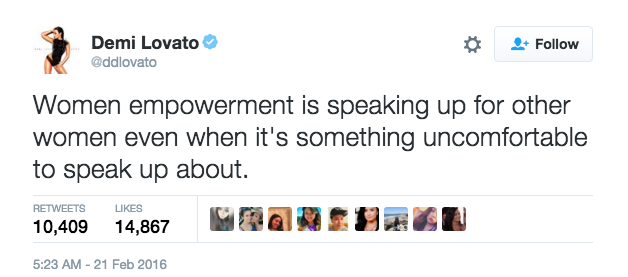 Others online have taken to social media, hoping that Swift will use her platform to support Kesha.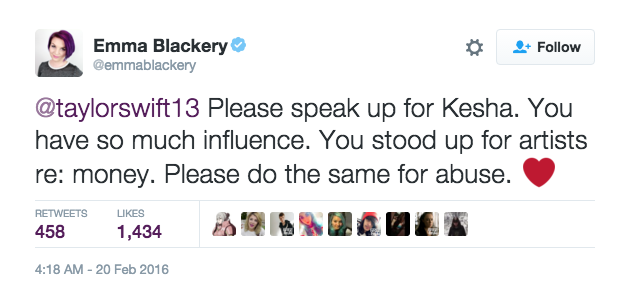 Although Swift has spoken out about solidarity among women in the past, she's remained publicly quiet on Kesha's troubles.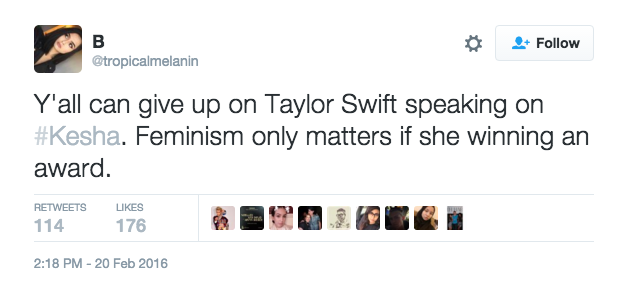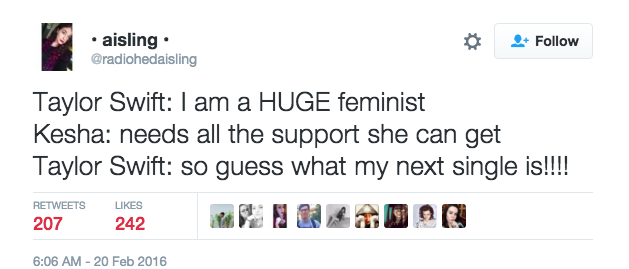 Lovato also highlighted the reasons empowering women is important...
... and the work that must be done, even if it's not easy.


She ended her 90-minute long Twitter speech by saying she'd be OK with impact her tweets would have.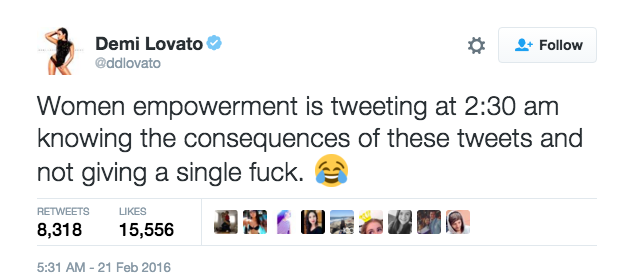 Before finally sending out one last tweet calling for equality.