Mariah Carey and Demi Lovato are both known for being really good at their jobs, which happens to be singing. Mariah has tons of hits and is a music legend and Lovato is known for her stellar songs, too, as well as her advocacy for mental health.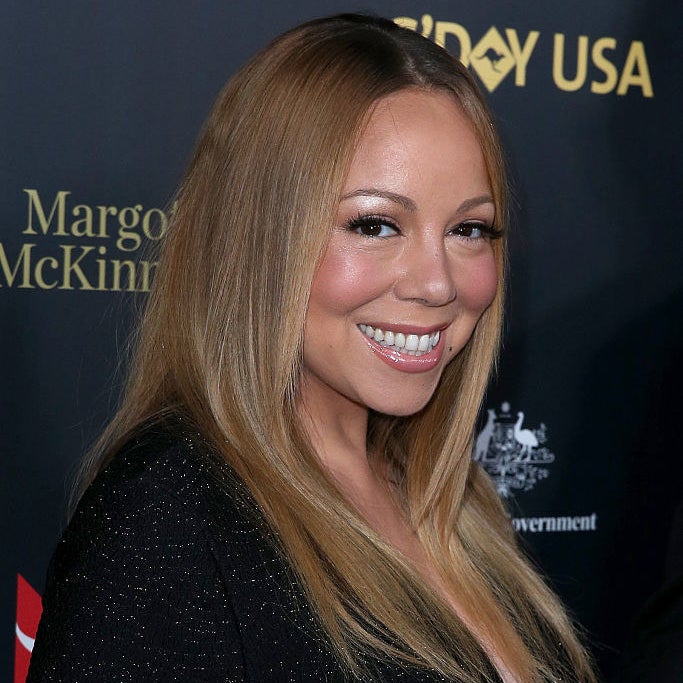 Well, it seems that Lovato has some ~feelings~ about Mariah because she commented on a meme on Instagram, which compared Carey to Ariana Grande.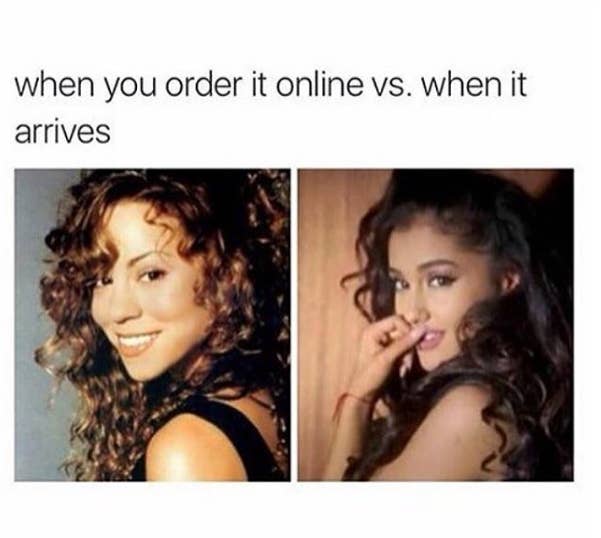 Lovato wrote, "You got it the wrong way around, honey," leading some to believe she was implying that Ariana is somehow superior to Mariah.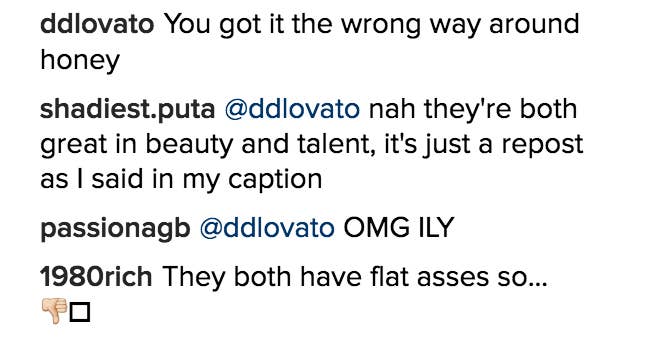 But that's not where the drama ends. Two weeks ago, Demi commented on an Instagram video, where Jennifer Lopez was being asked about her alleged feud with Mariah.
Demi commented on that video, saying, "Cause my girl is classy like that."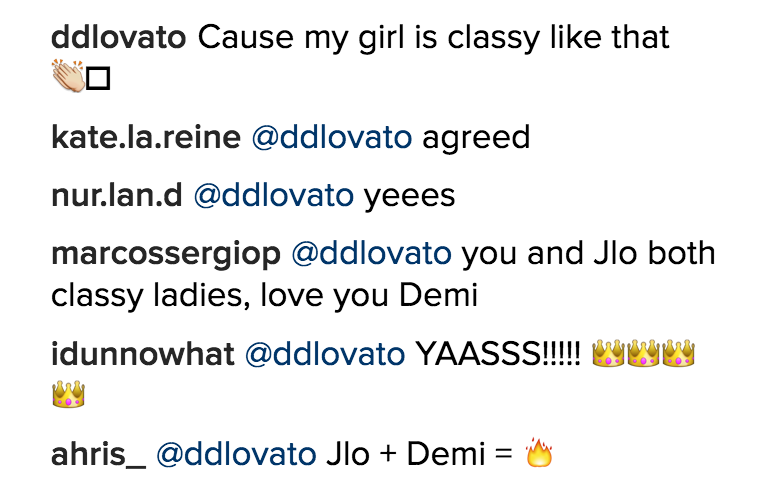 And according to the Twitter account @MusicsRebellion, Lovato allegedly commented on another account saying, "Mariah is a legend and is so talented but constantly disses people. It's nasty the way she treats Jennifer. Ari did nothing wrong."
Some people were upset with Demi for calling Mariah out.

And others made jokes, mostly at Demi's expense.

And naturally, fans of Mariah weighed in on the drama.