People Want To Know Why There Aren't Any Curvy Models On The New "ANTM"
Where have all the curvier models gone?
The new and improved season of America's Next Top Model premiered on VH1 last night with a fresh panel of judges.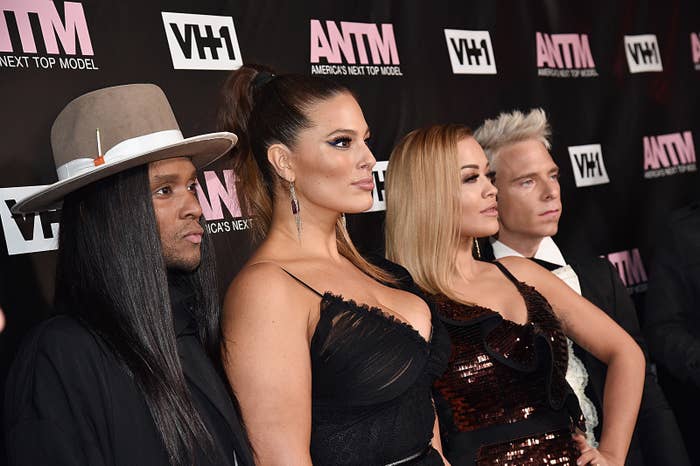 Supermodel Ashley Graham was tapped as a judge for the show. In the last year, she's made major moves in the world of fashion as the first plus-size model to appear on the cover of Sports Illustrated.
People were perplexed when none of the 14 finalists chosen to compete on America's Next Top Model were plus-size.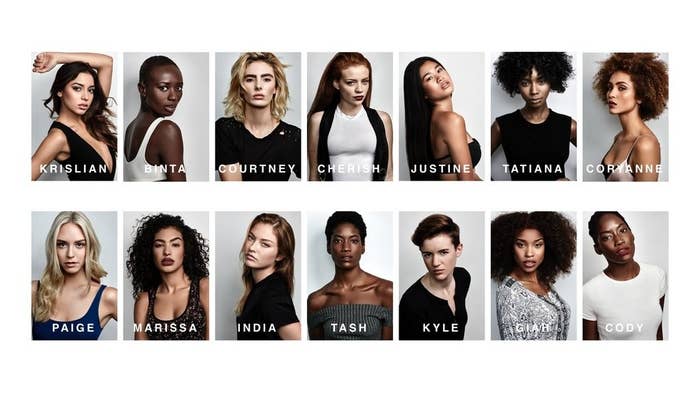 Danielle Brooks, who plays Taystee on Orange Is the New Black, took to Twitter to express her disappointment in the show's lack of fuller-figured models.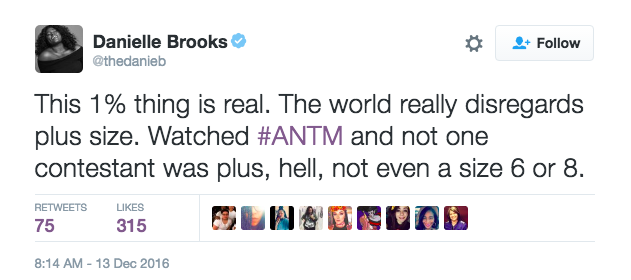 In its original incarnation, the show has only seen a handful of plus-size women picked to participate in the competition.
Plus-size model Tess Holliday also joined the mix, offering her thoughts on the issue.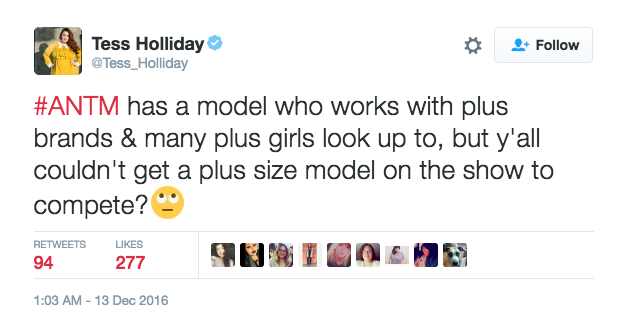 In December 2015, Top Model co-creator Tyra Banks told Entertainment Weekly that Whitney Thompson, the show's first plus-size winner, was one of her favorites because she's "fiercely real."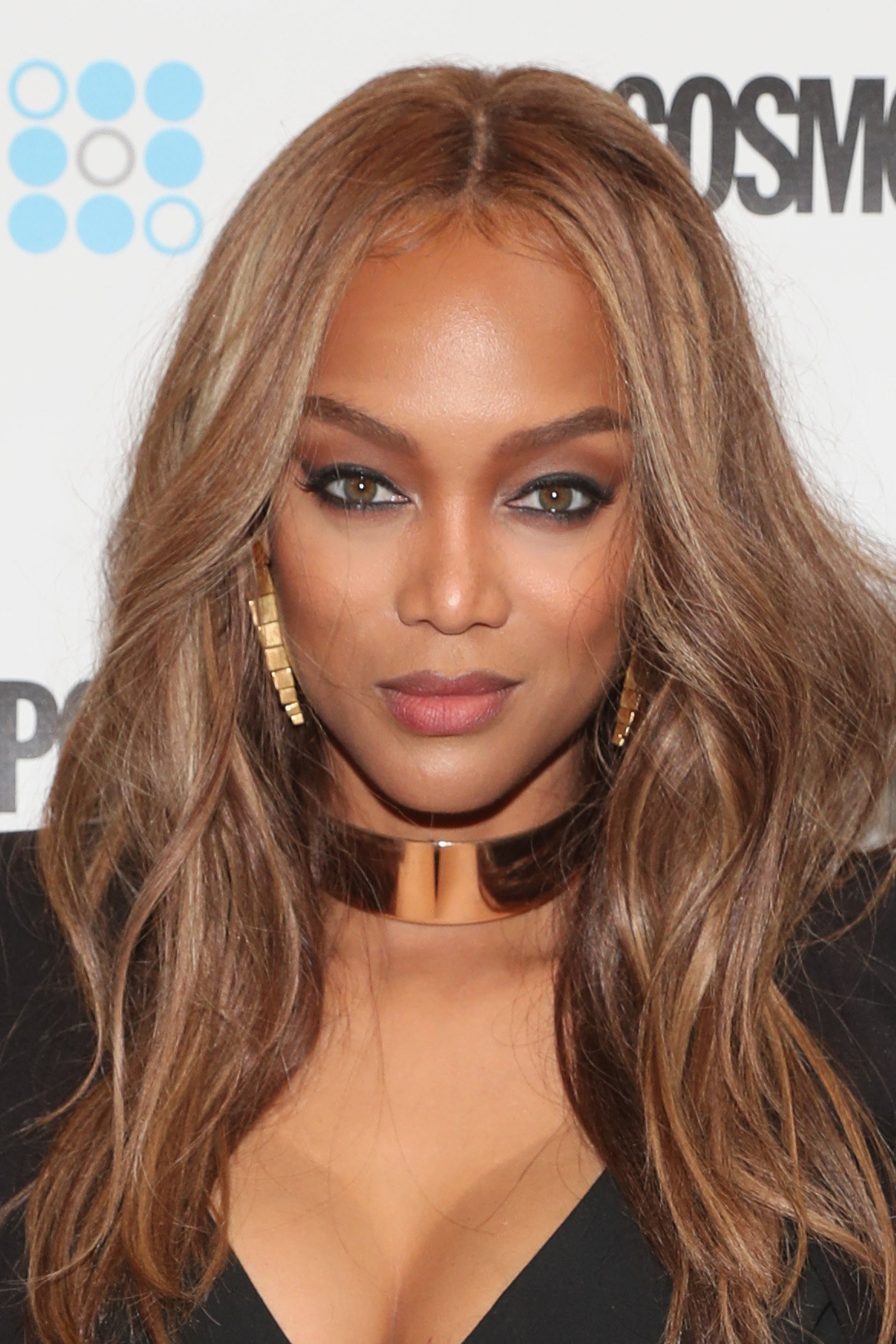 "We were, in hindsight, way ahead of the curve," Banks said. "What I'm really proud of is the show extending the definition of beauty physically and even emotionally."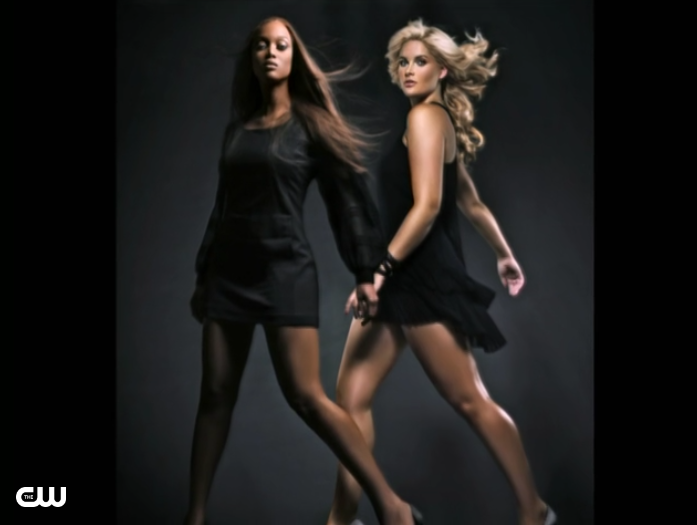 But fans of the show are disappointed with this cycle's lack of plus-size contestants. Viewers chimed in on Twitter, highlighting the fact that Graham serves on the panel, yet there are no women in the competition with a similar body type to hers.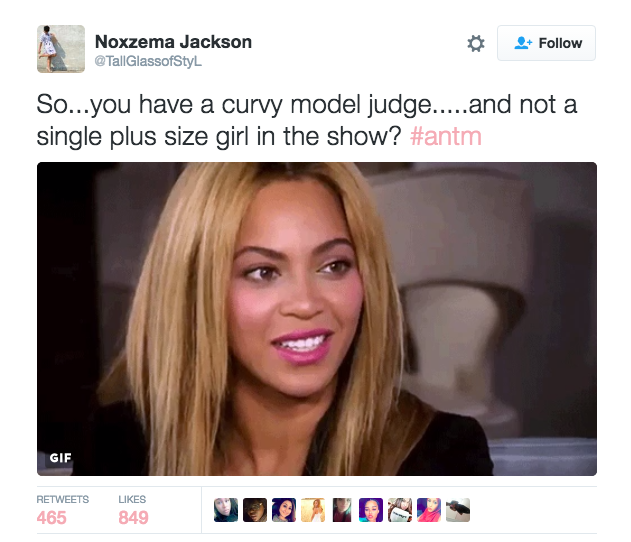 Though most people rallied around the same sentiment, everyone expressed themselves in different ways.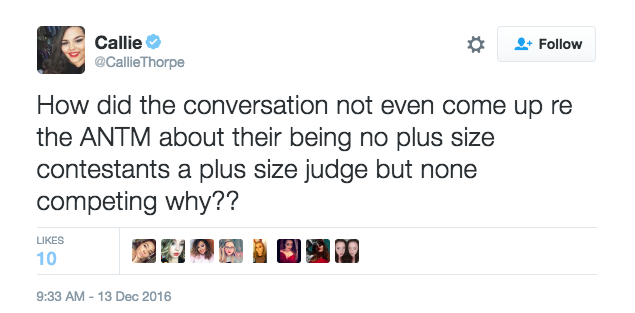 BuzzFeed News has reached out to VH1 for a comment.
Update:
When reached for comment, representatives for VH1 directed BuzzFeed News to a recent Instagram post from Ashley Graham in which she wrote, "I truly hope that me being on the judging panel inspires and encourages more people of every size and shape to audition for the show and to pursue all of their passions without feeling held back because of their size. I will always advocate for #BeautyBeyondSize, and together we will open more doors for size diversity so that everyone is represented equally."