Wednesday night's episode of Black-ish centered on police brutality and highlighted conversations that many black Americans struggle to have with their kids.
During the episode, Dre (Anthony Anderson) and his wife Bo (Tracee Ellis Ross) get into a discussion about police brutality as the family waits to see if a police officer will be indicted for killing a black man who was unarmed.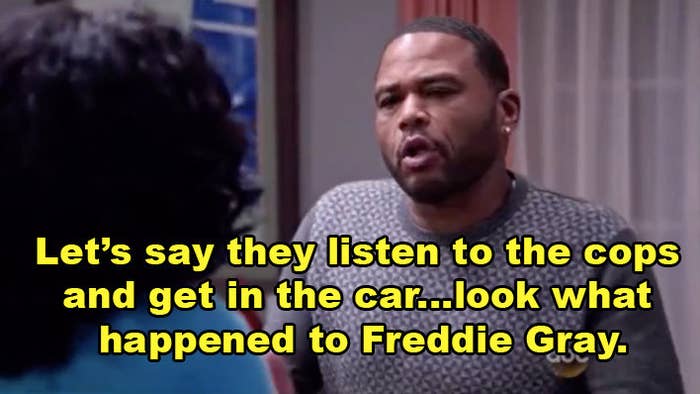 The episode has been praised for its honest depiction of a subject that's all too real for black Americans.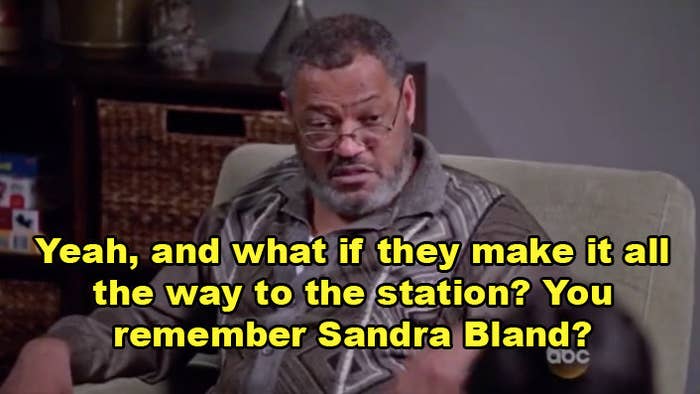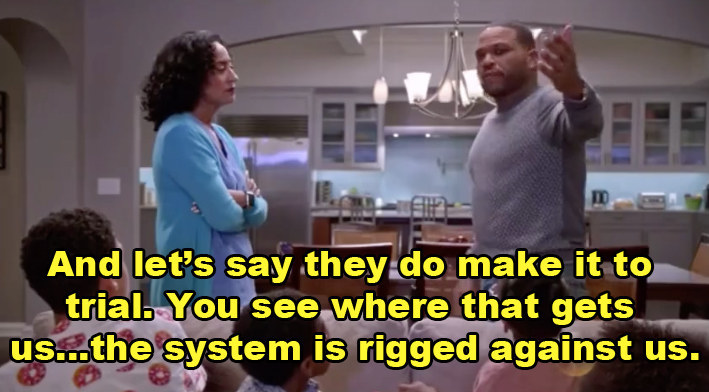 A lot of people took to Twitter with their thoughts on the episode:
There's a moment between Bo and Dre that is particularly poignant when the two began to discuss how they felt when President Obama was inaugurated.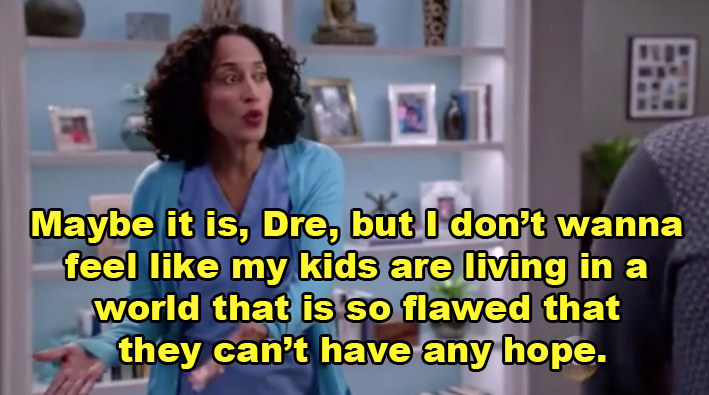 Dre touched on how they both thought that things would change in terms of how black people are treated...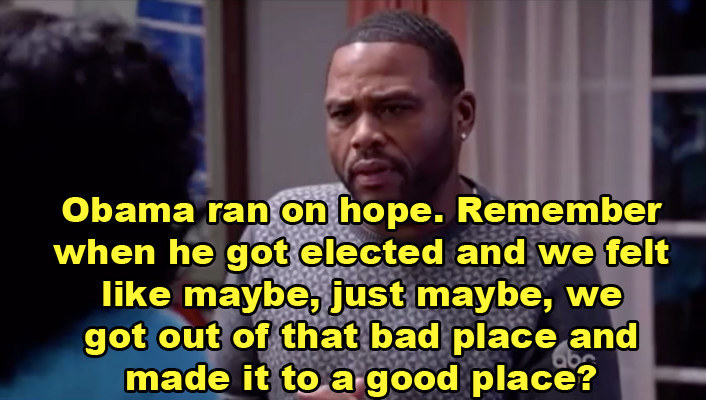 Finally, Dre summarizes his point by saying that, although hope is great, it's best to be honest with their children about how the world actually is.