Adult Swim Is Standing Behind Dan Harmon After A Newly Resurfaced Video Showed Him Simulating Rape On A Doll
Harmon has deleted his Twitter account. Adult Swim says, "Dan recognized his mistake at the time and has apologized."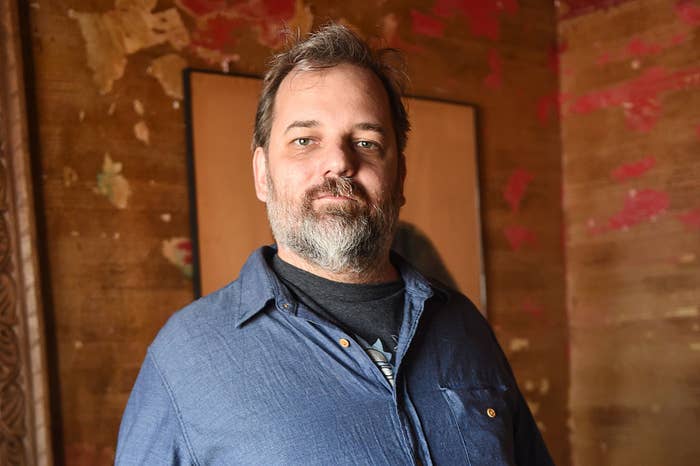 Adult Swim is standing behind Rick and Morty co-creator Dan Harmon after a decade-old video that showed the writer simulating the rape of a doll was dug up online by right-wing figures.
"At Adult Swim, we seek out and encourage creative freedom and look to push the envelope in many ways, particularly around comedy," an Adult Swim spokesperson told BuzzFeed News in a statement. "The offensive content of Dan's 2009 video that recently surfaced demonstrates poor judgement and does not reflect the type of content we seek out. Dan recognized his mistake at the time and has apologized. He understands there is no place for this type of content here at Adult Swim."
The bizarre video was spread by a combination of far-right supporters and 4Chan users, similar to the way old tweets from James Gunn were dug up showing the Guardians of the Galaxy director joking about pedophilia. Disney subsequently fired Gunn on Friday.
Harmon, who also wrote and created NBC's Community, has since deleted his Twitter account in light of the video being re-shared.
In a statement to BuzzFeed News, Harmon said the video was from 2009 and showed an attempt to parody the serial-killer show Dexter that "only succeeded in offending."
"I quickly realized the content was way too distasteful and took the video down immediately. Nobody should ever have to see what you saw and for that, I sincerely apologize," Harmon said.

Earlier this year, Harmon was at the center of another controversy when he admitted to professionally sabotaging a former coworker after she rejected his romantic advances.
Megan Ganz, the woman who said Harmon harassed her, later accepted his apology.