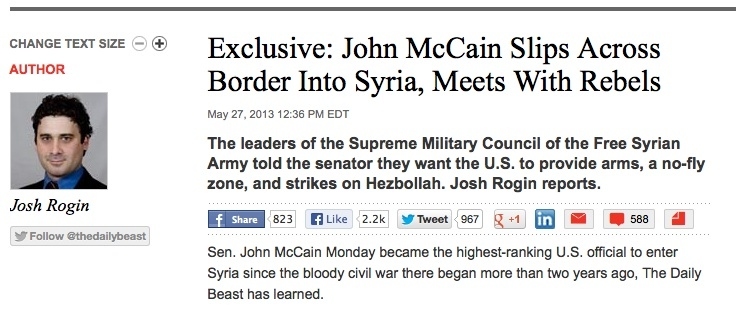 The Patriot missile site near the southern Turkish city of Gaziantep is roughly 70 kilometers to the Syrian border and 120 kilometers to Allepo, Syria, a major city of fighting in the civil war: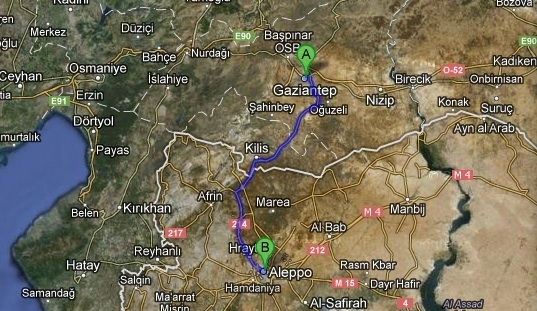 According to Elizabeth O'Bagy (@lizobagy) -- identified on her Twitter profile as Syria Analyst at the Institute for the Study of War, but also the political director of the Syrian Emergency Task Force by The Daily Mail -- McCain entered Syria at the Bab Salam, or Bab al-Salam, border crossing -- seen below in a 2012 AFP-Getty Image by Adem Altan:
In Sept. 2012, NPR's Deborah Amos reported rebel brigades took control of the border post in Syria's strategic Aleppo province from President Bashar Assad's army in a fierce July 2012 battle.
The border crossing between Kilis, Turkey, and A'ziz, Syria, has run smoothly under FSA control, Amos reported.
FSA control of the region around the crossing, despite being north of Allepo, and its proximity to Gaziantep along a major thoroughfare were likely reasons behind the decision to have McCain meet with the rebel leaders at that particular junction.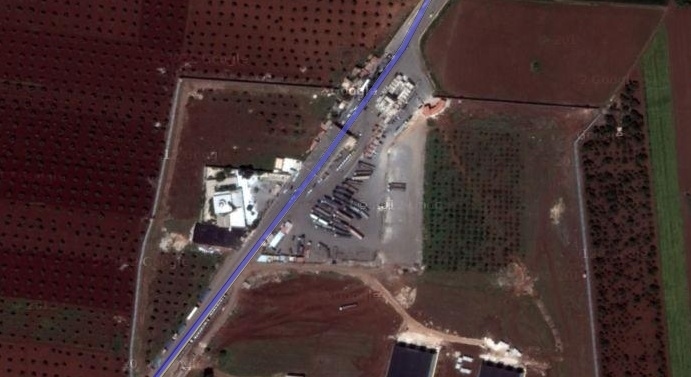 Rogin reported McCain made the unannounced Memorial Day visit across the border with Free Syrian Army leader Gen. Salem Idris, after meeting with U.S. at troops at Gaziantep:
Credited with being the nexus in organizing the secret rendezvous that followed roughly 1 kilometer into the country, O'Bagy and Syrian Emergency Task Force Executive Director Mouaz Moustafa (@soccermouaz) began sharing their insider reports of McCain's visit on their social media sites after McCain was back in the relative safety of Turkey -- and The Daily Beast had broken the story.
According to the 10:47 a.m. time stamp on McCain's tweet, showing a picture of himself with U.S. Air Force members, it was likely that he had flown out of Turkey before the story was allowed to hit The Daily Beast roughly two hours later: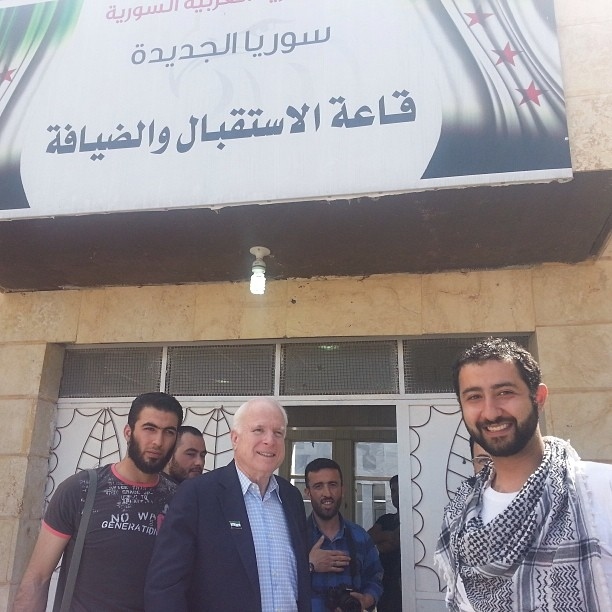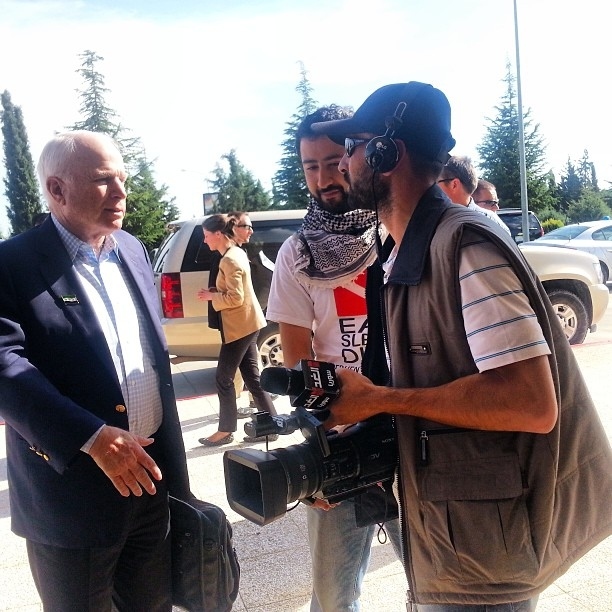 Rogin reported that prior to the Syrian trip, Sen. McCain and Gen. Idris also had separate meetings with two groups of FSA commanders and their Civil Revolutionary Council counterparts in Gaziantep.
Moustafa said around 20 FSA commanders came from all over Syria just to meet with Sen. McCain. He explained the secret plan and details of the meeting at length to CNN:
According to ABC News Middle East correspondent Alexander Marquardt (@MarquardtA), who also spoke to O'Bagy, McCain wanted to go further into the country, but the cautious and timid State Department wouldn't allow it.
O'Bagy told Marguardt that McCain had a small contingent of U.S. security with him, as well as member of the Asafat al-Shamal, or Northern Storm, FSA brigade.
She told Sanchez that eight people were in his traveling party in total, as well four drivers. "It was a very small group and I was a bit surprised that there weren't more security people involved," she said.
According to O'Bagy, the genesis of the secret visit came several weeks ago during a briefing on Capitol Hill in Washington.
Somehow, the plan and the movement went undetected, from Washington to the other side of the world -- even by McCain's daughter:
This post was created by a member of BuzzFeed Community, where anyone can post awesome lists and creations.
Learn more
or
post your buzz!