Make A Yummy Summer Dinner With This Ricotta-Stuffed Chicken And Panzanella Salad
Make this fancy dinner at home!
by
,
Mmmm, this ricotta-stuffed chicken and tomato panzanella salad is perfect for a dinner night in! Get the full meal here!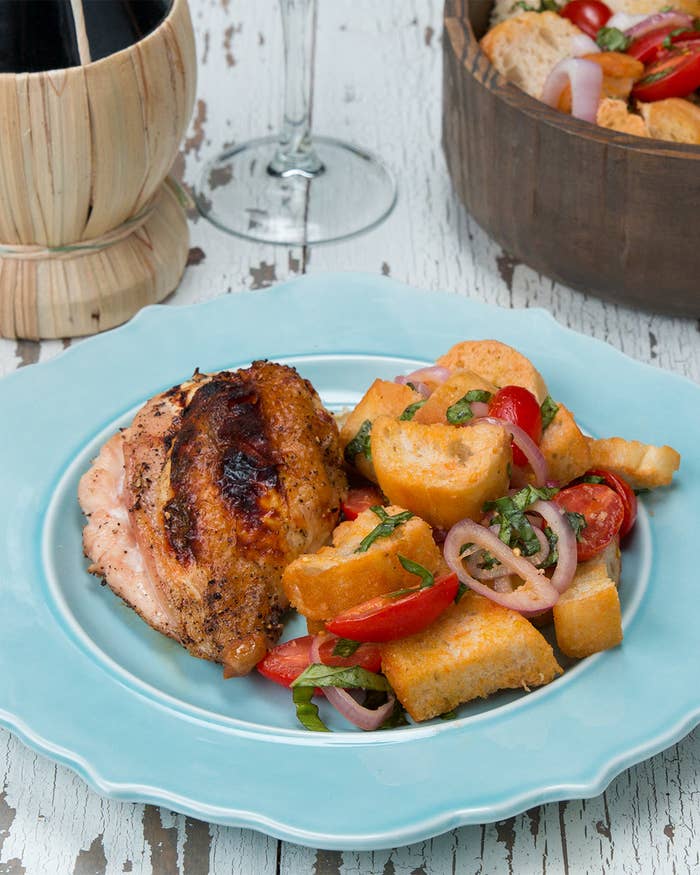 Get $35 off your first week of Sun Basket when you order today! Get fresh, delicious, organic ingredients delivered to your door weekly. Try amazing recipes like this ricotta stuffed chicken breast with tomato panzanella!
Enjoy!