Stacks are a ~beautiful~ thing, no?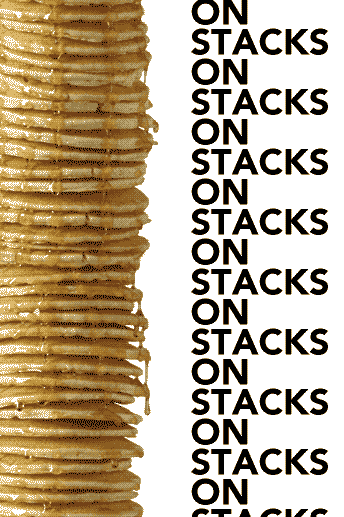 Especially when they're in DESSERT FORM.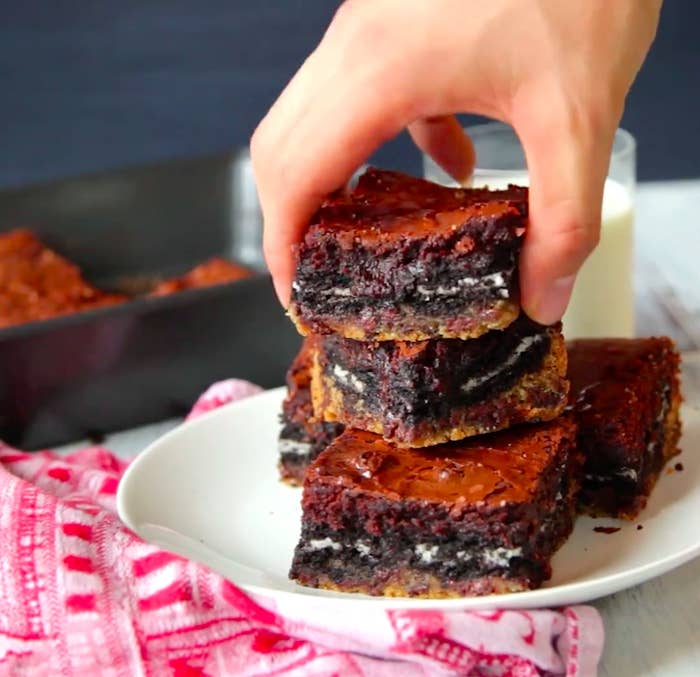 Here's how to make your very own batch: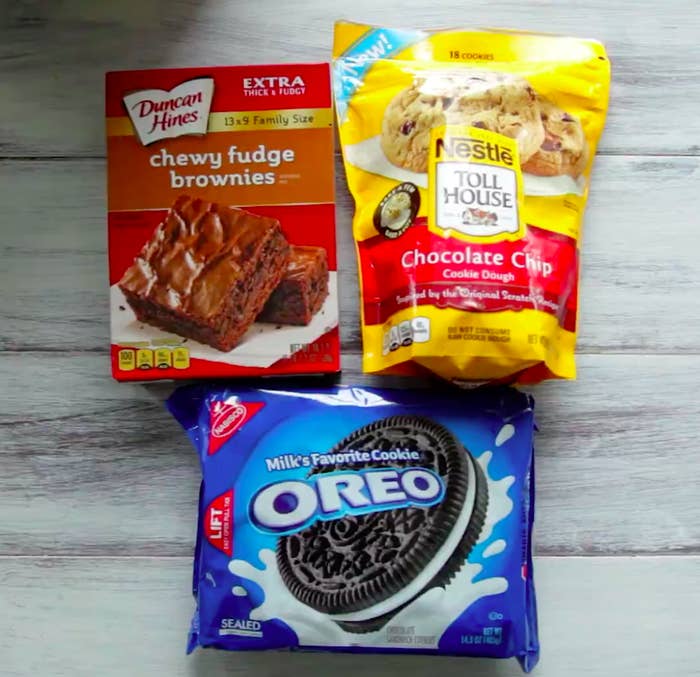 Line the bottom of a greased baking tray with cookie dough pieces...
Press them down into an even layer...
Add the Oreos...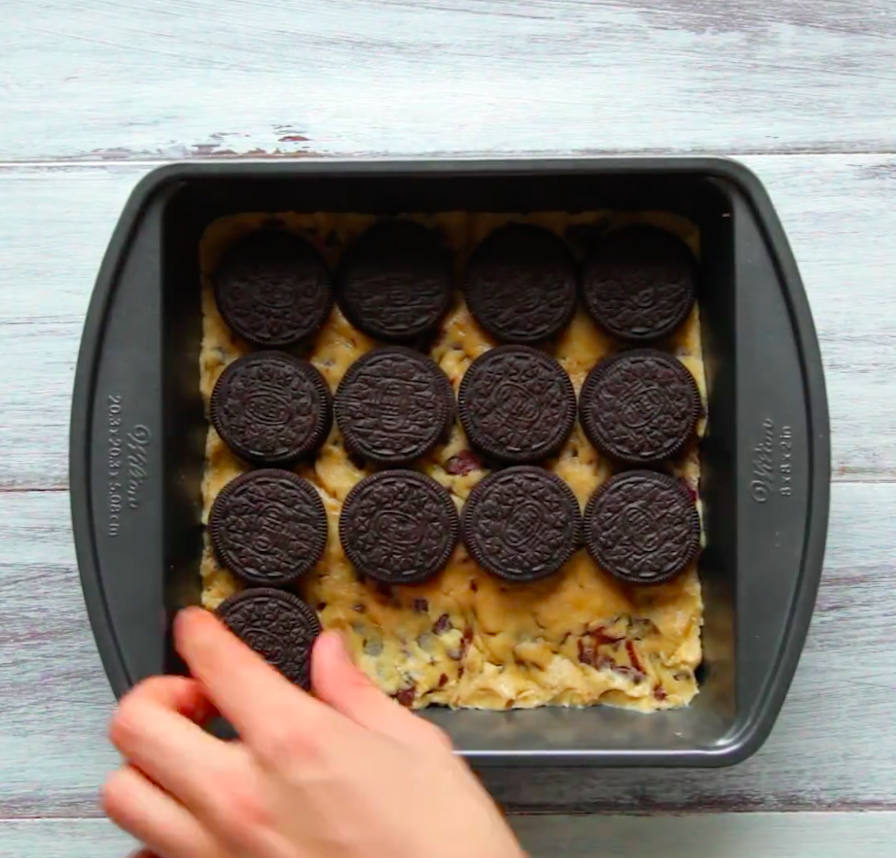 Cover with brownie batter...
And bake at 350° for 30 minutes:
Once they've cooled, divide...
And CONQUER.
Cheers! 😎