Let's cut to the chase: Grilled cheese is, quite simply, THE BEST.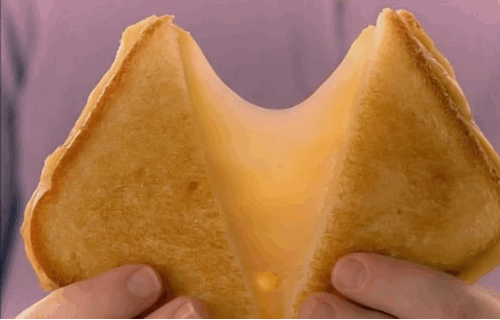 We can all agree on this, right?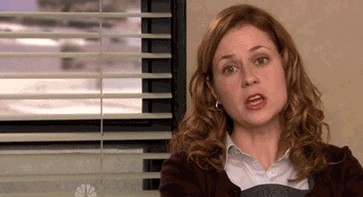 And we all pretty much make a grilled cheese the same way.
HOWEVER. It has recently come to my attention that there's a small but important ~divide~ in the grilled cheese world.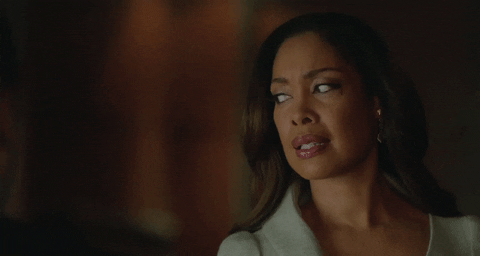 And it has to do with what you put on the OUTSIDE of your sandwich — all to get that flavorful, golden-brown, and perfectly crisp outer layer.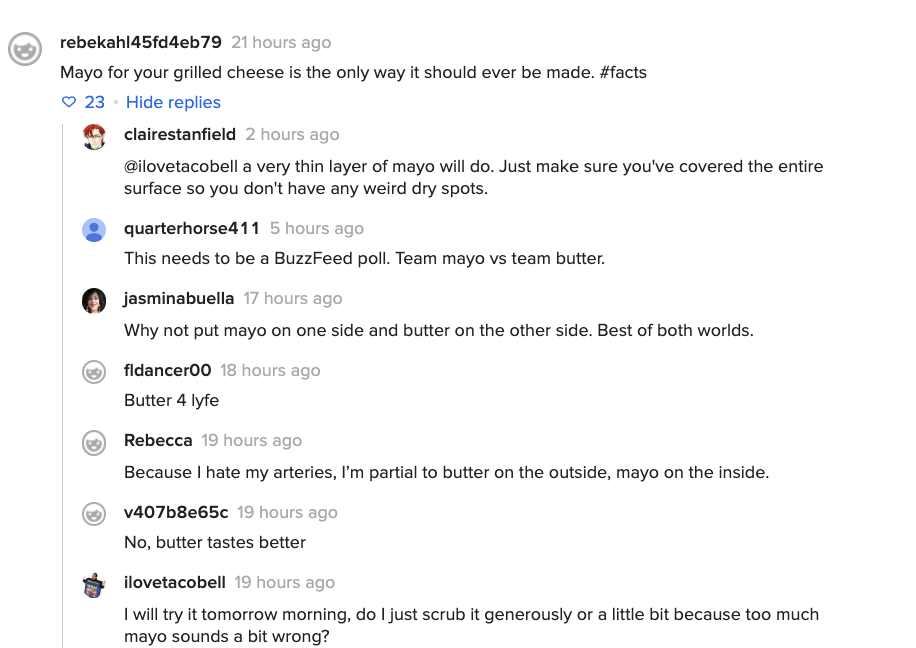 For some, it's butter.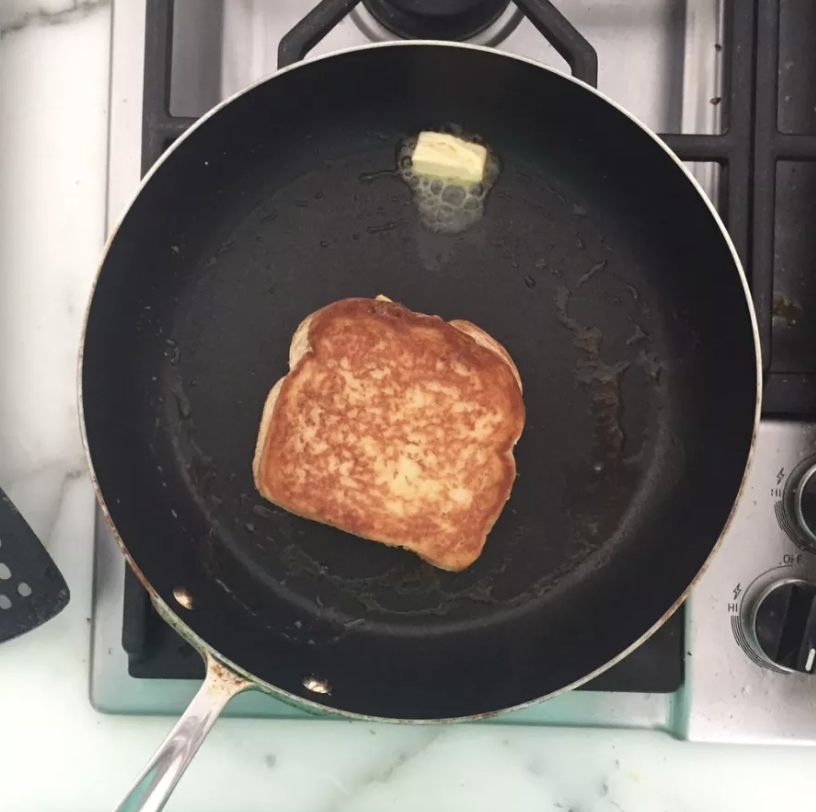 For others, it's mayo.
And actually, for a third group, it's a bold double-decker combo of BOTH.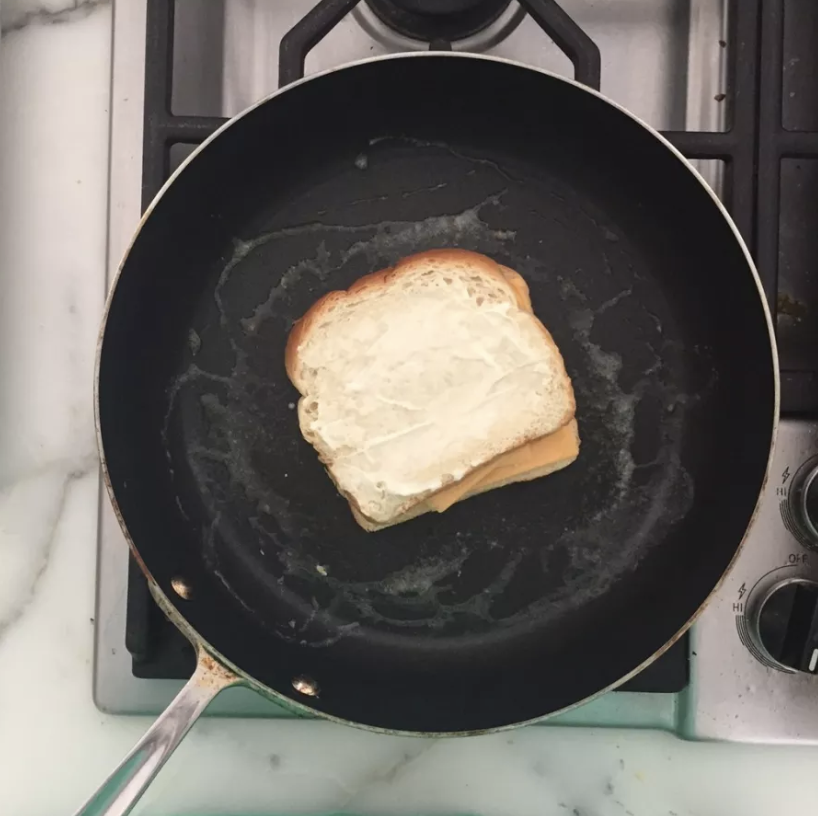 So let's settle this. In the Grilled Cheese Battle Royale™, tell me what you use. And tell me WHY.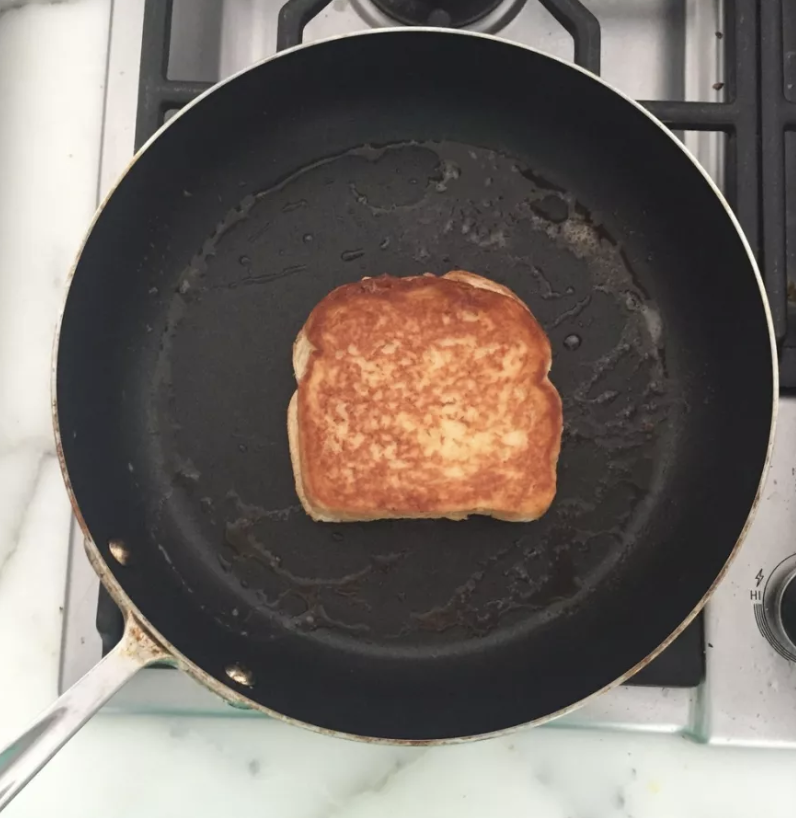 Oops. Something went wrong. Please try again later
Looks like we are having a problem on the server.
Where do you stand?