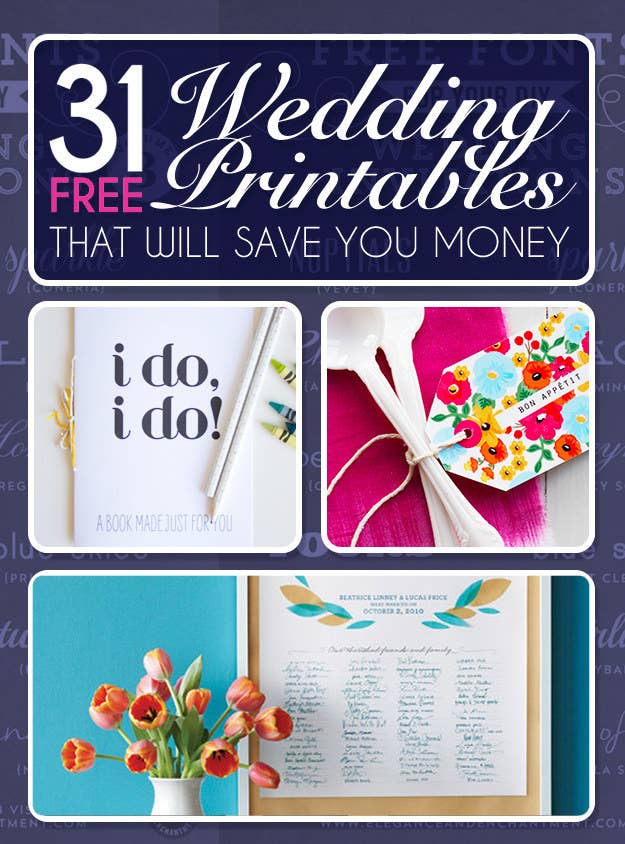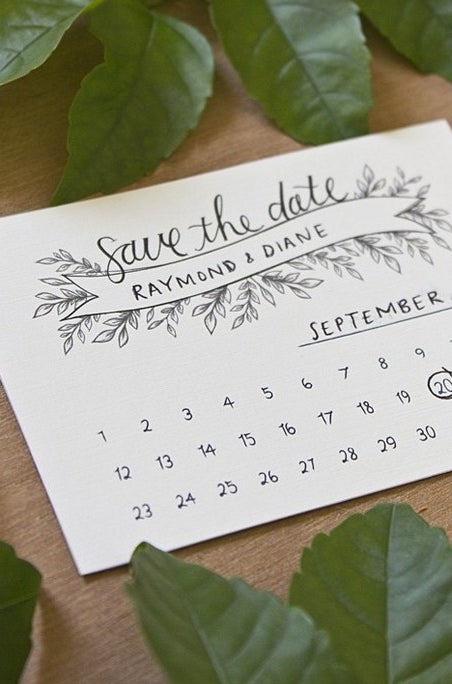 For these (here, here, and here) and others on this list, you have several options with printing. For almost anything 8.5x11" or smaller, you can print at home using quality paper or cardstock. Otherwise, professional print shops work, along with online printers like Vistaprint or UPrinting.
3.
Cards for Groomsmen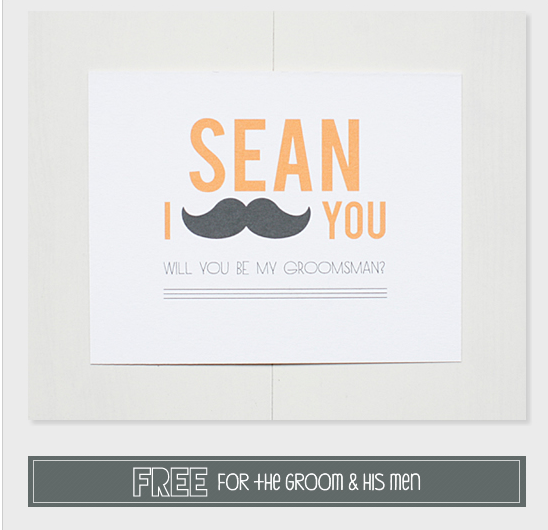 5.
Photo Booth Props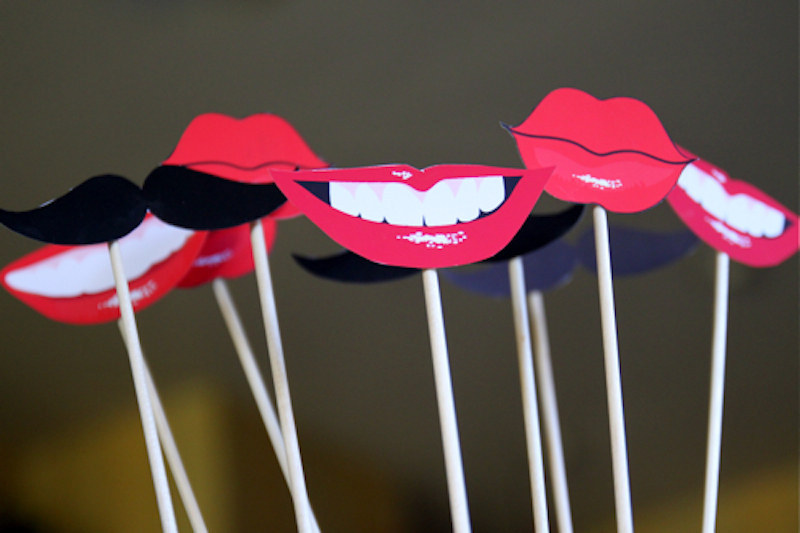 6.
Banners
Or, even fancier: These are printed on super thin sheets of foam that are then painted with glue, and covered with glitter. Find step-by-step directions here.
7.
Cutlery Tags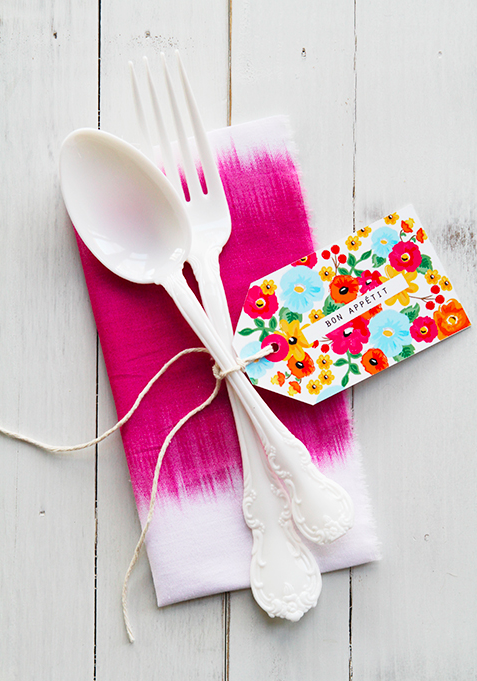 8.
Placemats
9.
Dinner Menus
10.
Activity Book for Kids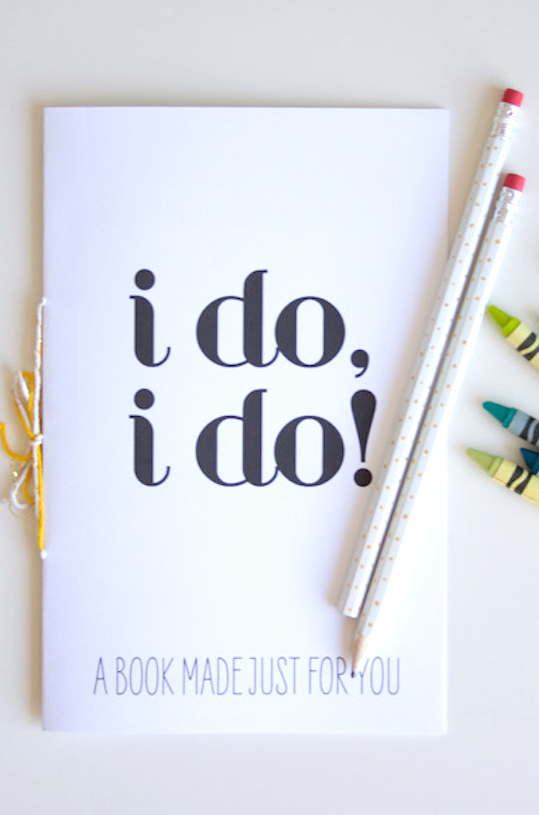 A quick way to keep little ones busy at the table? These easy-to-assemble activity books. Print them here, then bind them with colored yarn or twine that ties into your color scheme.
11.
Placesettings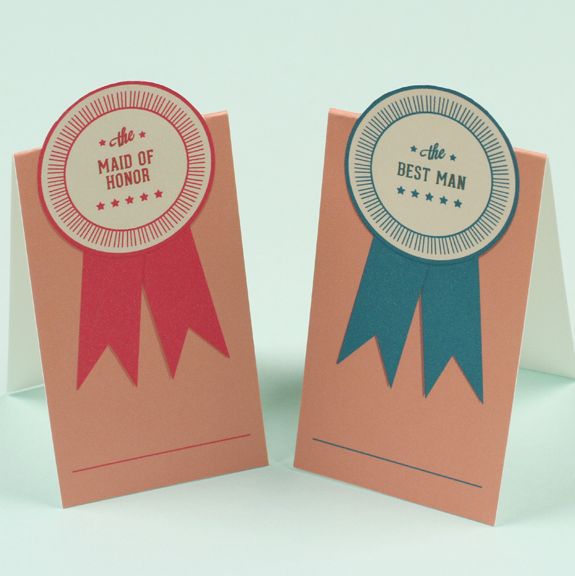 12.
Ice Breakers
16.
Food Allergy Placecards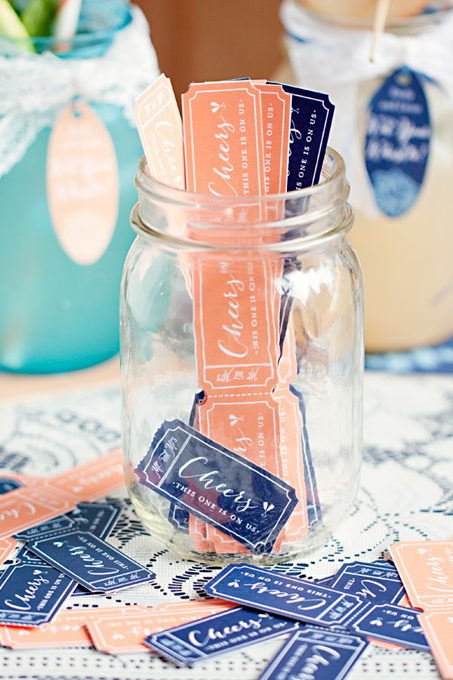 Catered bar with per-person drink limits? (Or: Wild-card uncle who starts singing Sinatra after two beers?) Find these in four different colors here.
18.
Song Request Cards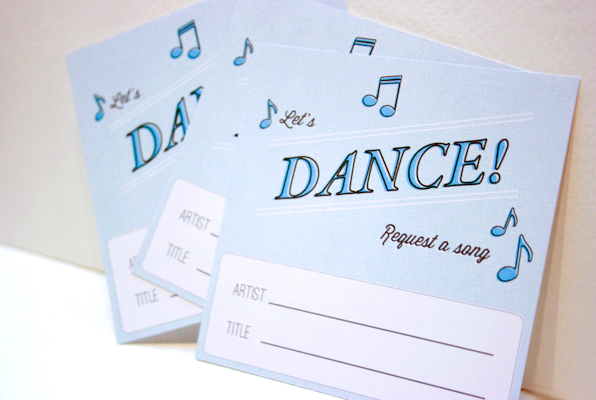 20.
Drink Stickers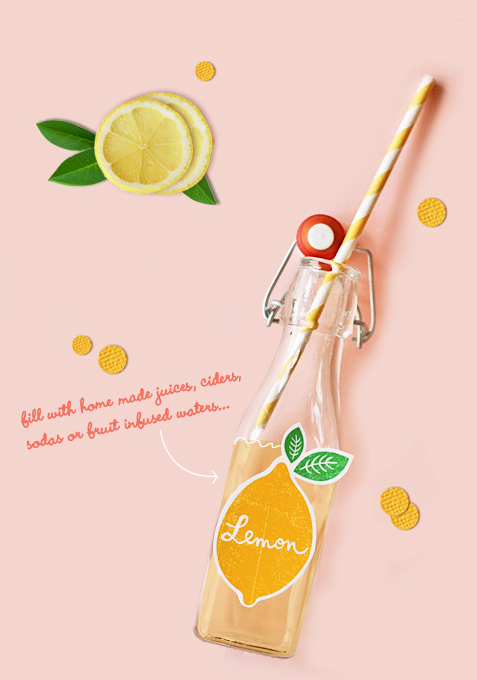 21.
Customized Monogrammed Print
26.
Vintage-Inspired Postcards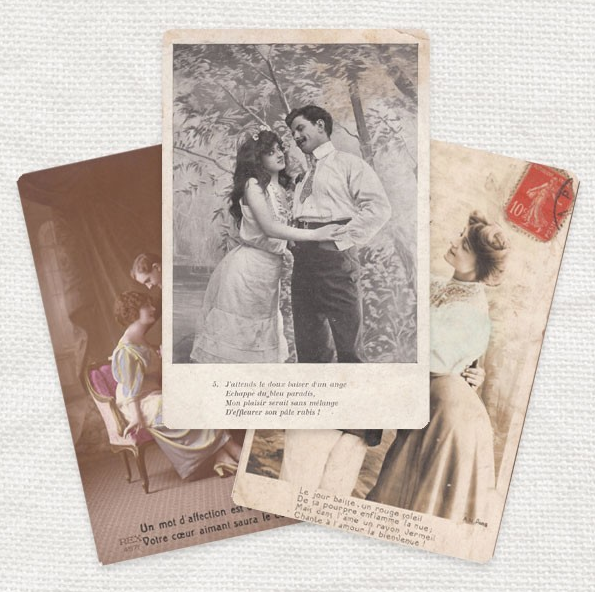 27.
Guestbook Poster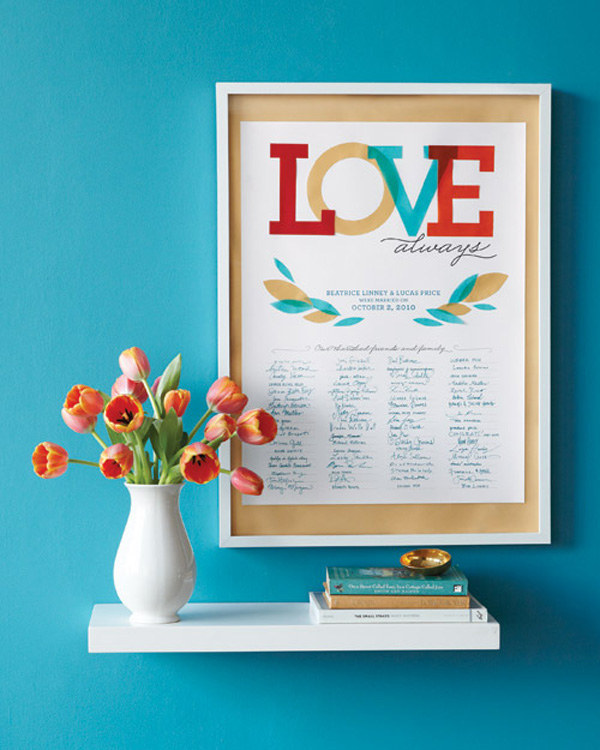 28.
Sparkler Holders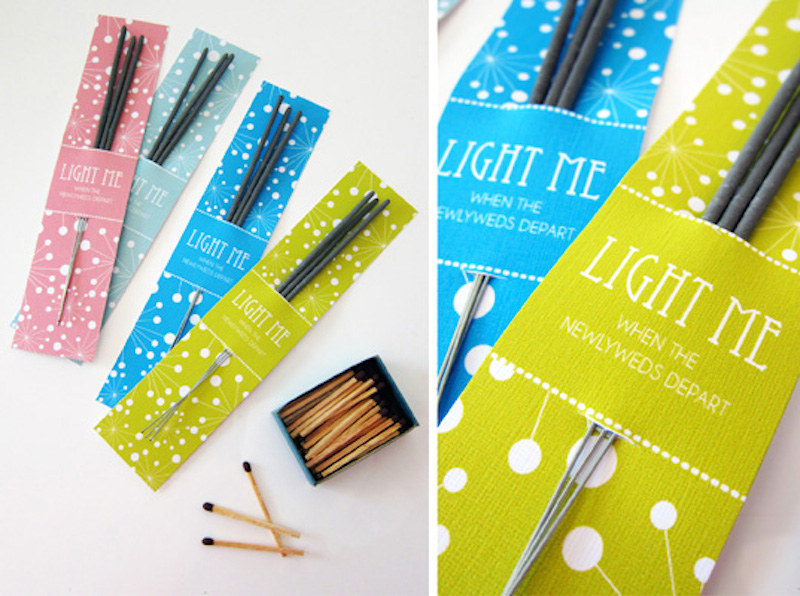 29.
Bows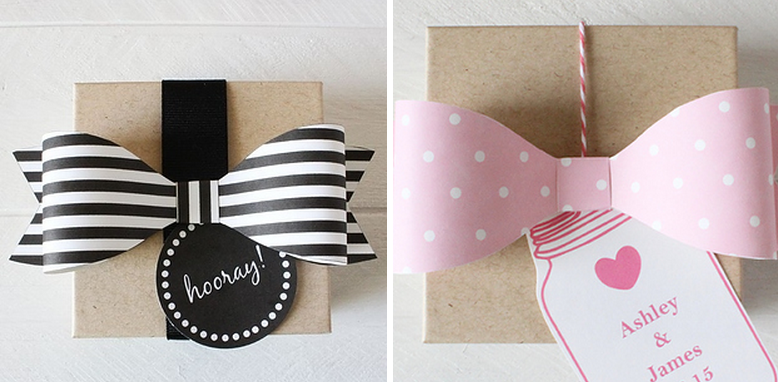 30.
Instructionals
31.
Thank You Tags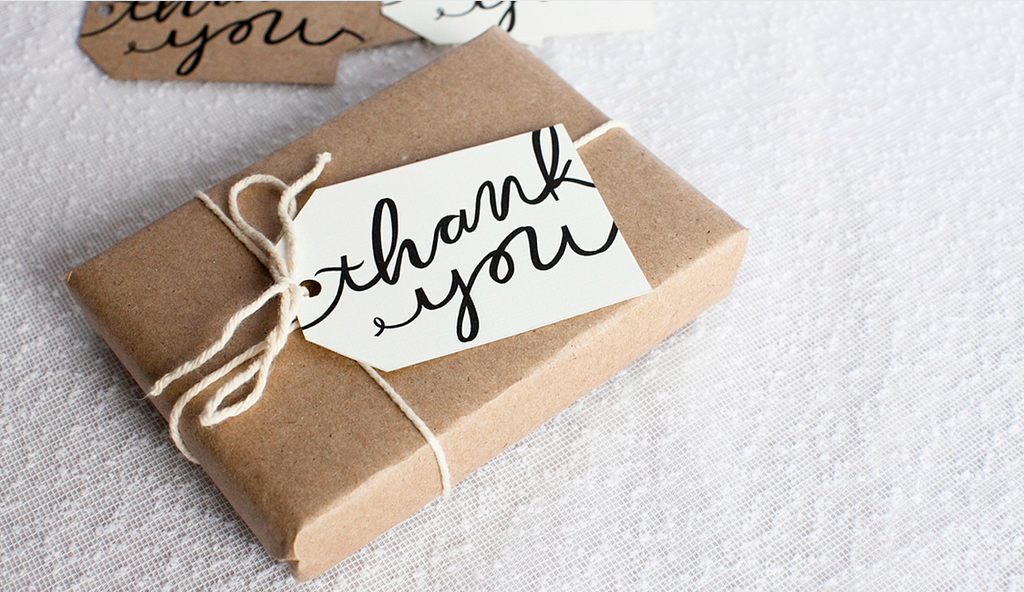 Bonus: Fonts!