14 Sandals People With Flat Feet Actually Swear By
No need to ~flip-flop~ because these sandals are exactly what your feet ordered.
We hope you love the products we recommend! All of them were independently selected by our editors. Just so you know, BuzzFeed may collect a share of sales or other compensation from the links on this page if you decide to shop from them. Oh, and FYI — prices are accurate and items in stock as of time of publication.
1.
A pair of thong sandals so you can show off your much-improved pedi skills this summer. They come with the American Podiatric Medical Association's Seal of Acceptance and offer much-needed arch support, a little extra height, and a leather-wrapped footbed that'll mold to your foot's shape.
2.
A pair of Birkenstocks because c'mon — they're Birkenstocks! These look a little fancier than the Arizona sandals that everyone and their mother is rocking this summer but they're just as comfy as regular Birks with their suede-lined cork-latex footbed. Your flat feet will breathe a sigh of relief as you slip into these.
3.
And speaking of Birks, a pair of double buckle sandals that'll fool everyone into thinking you shelled out the big bucks for the real version. Reviewers say the padded and contoured footbed will mold to your feet so every step is pain-free. Plus, they're waterproof so you can wear them to the beach or lake without worrying that the they'll get ruined.
4.
A pair of platform sandals to convince you it's time to ditch all your other flimsy flip-flops. They have a shock-absorbing sole designed to reduce pressure on your feet, ankles, and knees as well as a deep heel cup to align your feet.
5.
A pair of Nike slides if you want a fuss-free sandal that still has some arch support; just slip them on and you're ready to conquer the day. Reviewers say they're surprisingly comfy whether you have narrow or wide feet.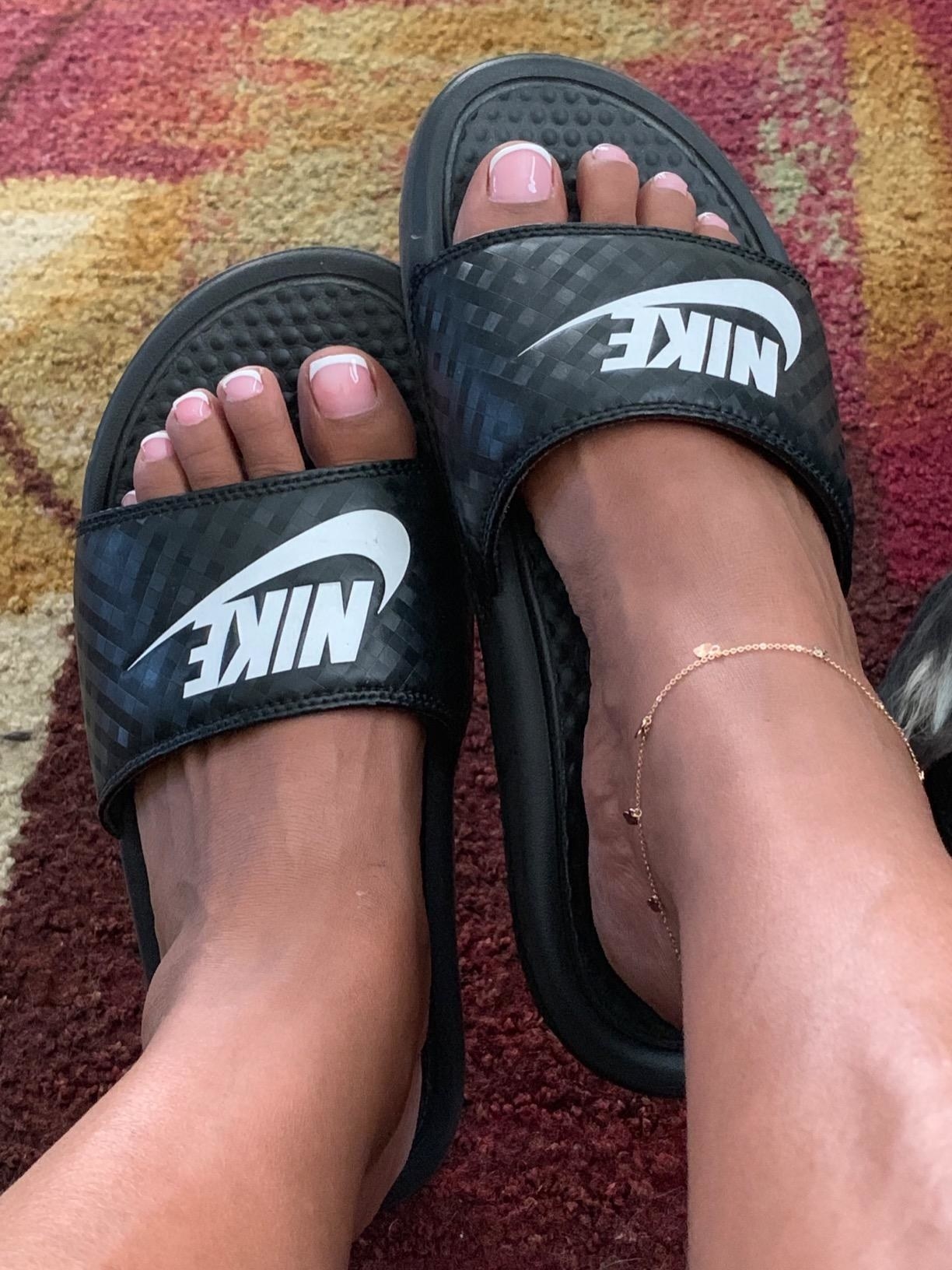 6.
A pair of Clarks flip-flops for anyone looking for lightweight yet supportive sandals. You'll feel like Cinderella stepping into her glass slippers as you shimmy your feet on the cushioned footbed.
7.
A pair of double-strap slides with Velcro straps so you can tell everyone you finally found your ~sole-mate~. They provide fantastic arch support, a cushioned footbed, and a deep heel cup.
8.
A pair of supportive house slippers because you deserve the utmost comfort even when you're chilling at home. Not only will they spare your toes from the ice cold tile floors, but they'll also make every step feel like you're walking on a cloud — a very supportive cloud, thanks to the contoured footbed, deep heel cup, arch support, and shock-absorbing sole.
9.
A pair of wedges with ankle straps that'll surprise you because 1. they're Crocs and 2. they're so darn pleasant to wear. The ankle strap and thick platform will make you feel secure while the cushioned, textured footbed will mold to your feet and support your arches.
10.
A pair of thong sandals to satisfy your podiatrist's demand that you find supportive shoes and your desire for fashionable footwear. The microfiber footbed is made to absorb shock so there's less stress on your feet, ankles, and knees. And the deep heel cup is designed specifically to conform to your foot's arches.
11.
A pair of Chacos with a podiatrist-certified footbed if you want a supportive sandal for your flat feet that can keep up with your outdoor activities. The soles are made with ChacoGrip, a special rubber designed for extreme conditions and wet traction, and the straps are quick-drying and adjustable for all-day comfort.
12.
A pair of Crocs wedge sandals for anyone who loves the feel and comfort of Crocs but maybe not the look. You'll walk around with a smile on your face because your flat feet don't hurt for once, and your feet will smile too thanks to the massage pods on the footbed.
13.
A pair of Sanuk sandals so every step will feel like you're walking on a cushy yoga mat — because you basically are.
14.
A pair of Rainbow leather sandals because finding cute, classic flip-flops that actually support your flat feet isn't impossible.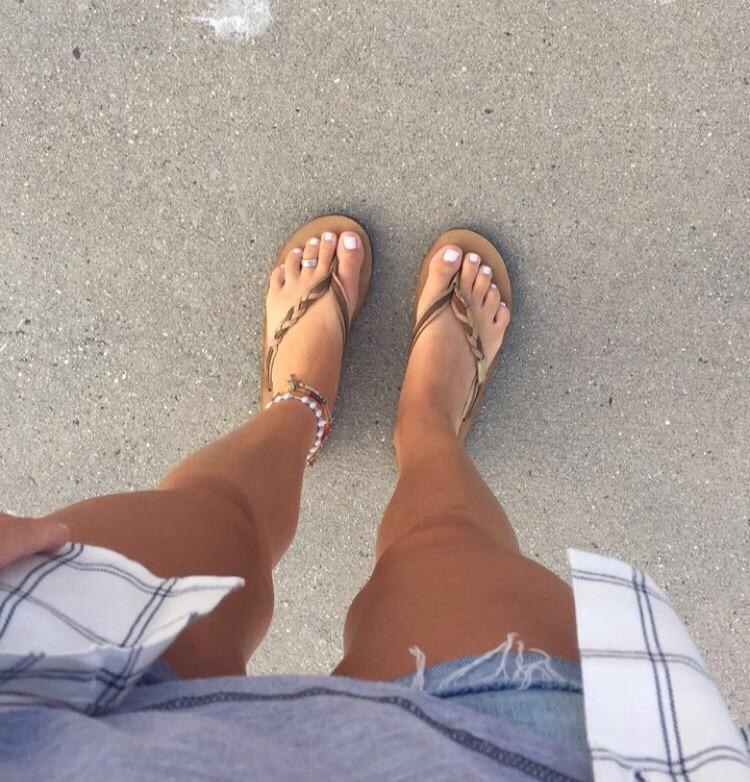 You celebrating in your new sandals: