1.
Top-of-the-line Music Business Software The Pros Use
Give your musically-inclined friend the opportunity to grow their dreams. Artist Growth helps musicians and managers streamline touring, finances, merchandise, royalties and more, all in one place. Sign your friend up for a 14 day free trial and cover their subscription for a month or two. They'll hopefully remember to thank you when they're famous. (Price: $11.99/mo)
A musician without a pick is like a plant without water. Create custom guitar picks using household items like old credit cards using Pick Punch! and they'll never have to scramble for a pick ever again. (Price: $25)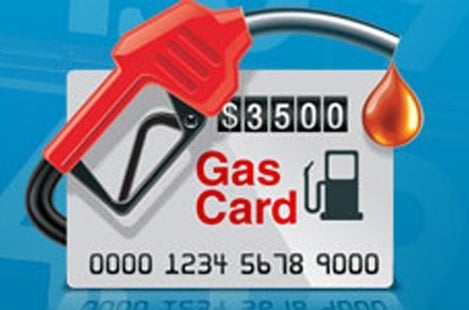 There's nothing more soul sucking than watching the dollar signs rack up as your van/camper/bus fuel tank fills with the steep prices of gasoline. Gas cards are gold in the touring musician world and ALWAYS appreciated. Find gas cards at your local stations or at most grocery stores. (Price: $TBD)
4.
Portable Guitar Practice Tool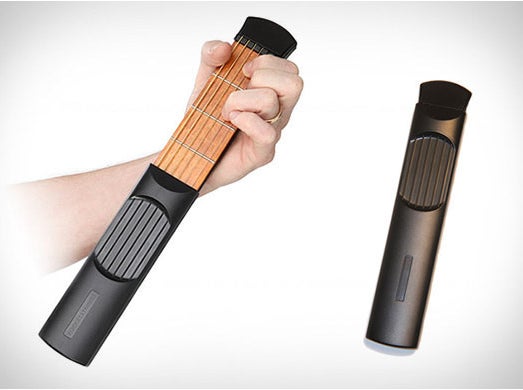 PocketSprings is an ingenious device that allows you to practice your chords without disturbing others. It's the perfect practice mate when you can´t take your guitar along with you – it features real strings for building finger strength and calluses while practicing your favorite jams. When you're done, just slide it closed and slip it in your pocket. This is a real thing... it's not a joke. We promise. (Price: $30)
5.
Wireless Pocket Router
Touring musicians will lose their minds for this baby. You know how hotels give you wired internet for free but wireless costs? The ASUS Wireless Pocket Router plugs into that free ethernet cable on the desk and creates your own personal wireless network. Seriously. (Price: $30)
6.
Bluetooth Droplet Speaker
Turn up your favorite jams in the shower or at the pool without fear of splashing your phone with this cool blue droplet-shaped speaker. (Price: $75)
7.
Inexpensive Lap Steel Guitar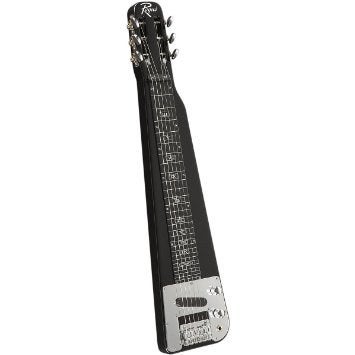 The most economical lap steel you've ever seen. Looking for a little bit of that country twang to add to your next recording? This is the answer: The Rogue RLS-1 (Price: $99)
8.
Bluetooth Vinyl Turntable
A device that brings together the unmatched charm of vinyl with the unprecedented ease and convenience of Bluetooth streaming. Check out iON Audio's brand new Air LP Bluetooth turntable. Adele is getting pretty emotional about it. (Price: $150)
9.
Marshall Bluetooth Speaker
This new Marshall speaker unites old world craftsmanship and refined tailoring with a rock 'n' roll sensibility. Even Kanye is speechless. (Price: $400)
10.
Instrument 1 by Artiphon
Strum a guitar, bow a violin, tap a piano, loop a beat – on a single instrument. Artiphon has developed an intuitive way to create music and play ANY sound. It'll blow your mind. Pre-orders ship early 2016. (Price: $500)
This post was created by a member of BuzzFeed Community, where anyone can post awesome lists and creations.
Learn more
or
post your buzz!