This post has not been vetted or endorsed by BuzzFeed's editorial staff. BuzzFeed Community is a place where anyone can create a post or quiz.
Try making your own!
5 Of Your Favorite Christmas Songs Sung By Bands You Need To Know!
Add these 5 classic tracks to your holiday party playlist and you will have the hippest party in town!
4.
The Filthy Souls & Ellem - Baby It's Cold Outside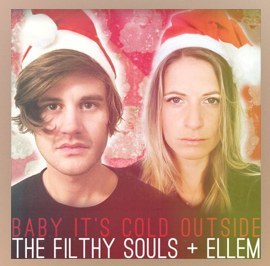 I hope these get you into the holiday spirit! Don't forget to head over to iTunes and purchase all of these tracks and help support some amazing artists. Even a shout out and a share goes a long way for a Merry Christmas!
Enjoy!