To celebrate, I'm looking back at just a few of her iconic moments throughout her run on the show:
1.
Supreme Court Justice Ruth Bader Ginsburg stops by Weekend Update to share her thoughts on fellow justice Neil Gorsuch.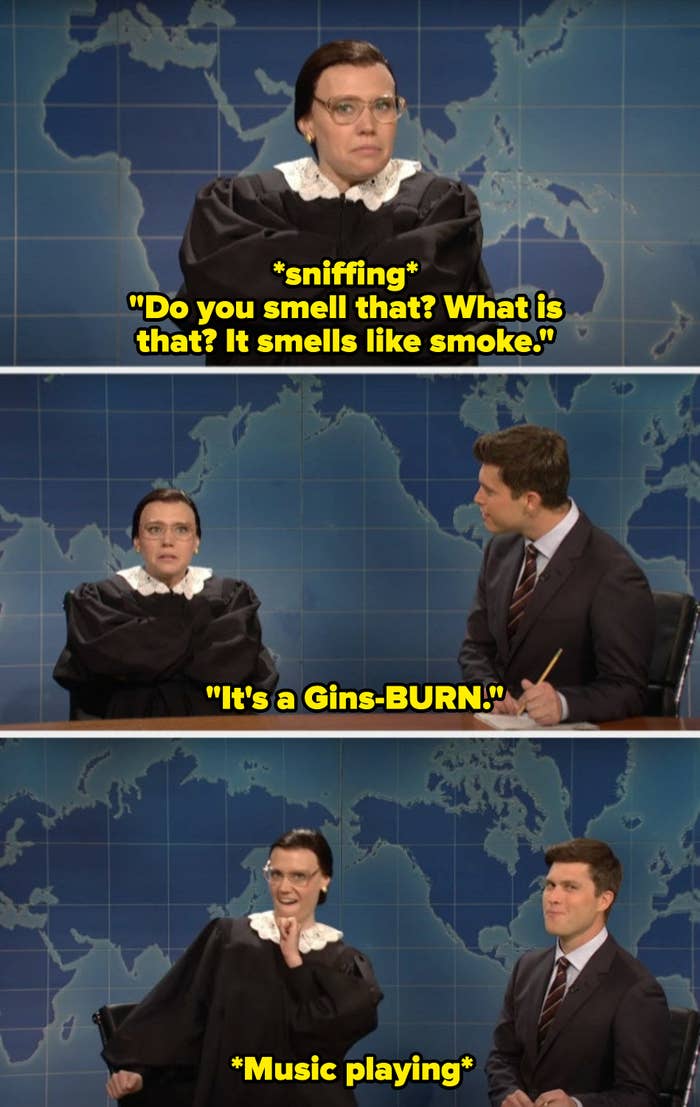 2.
Ms. Rafferty explains her alien abduction to NSA agents.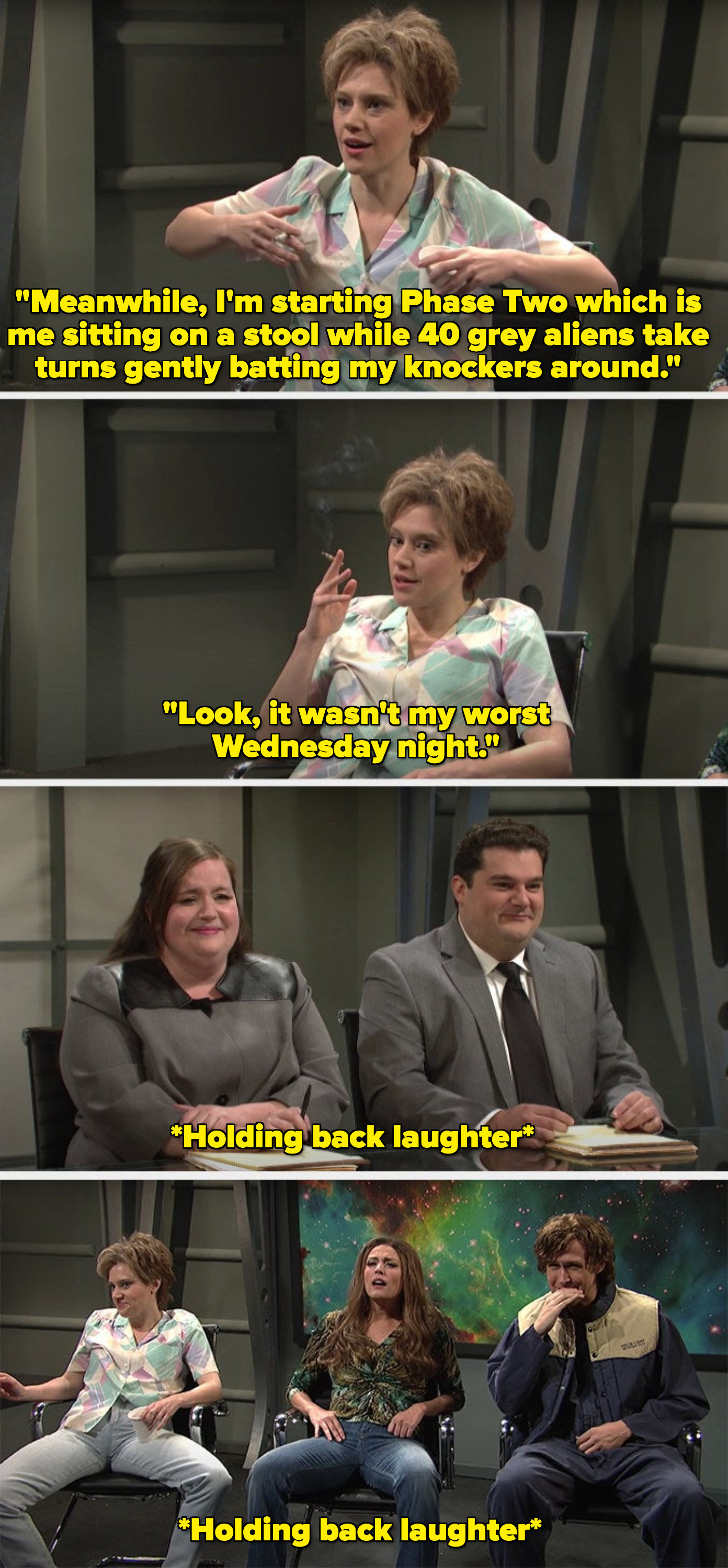 3.
Justin Bieber explains why he egged his neighbor's house on Piers Morgan Live and appears in a Calvin Klein advertisement.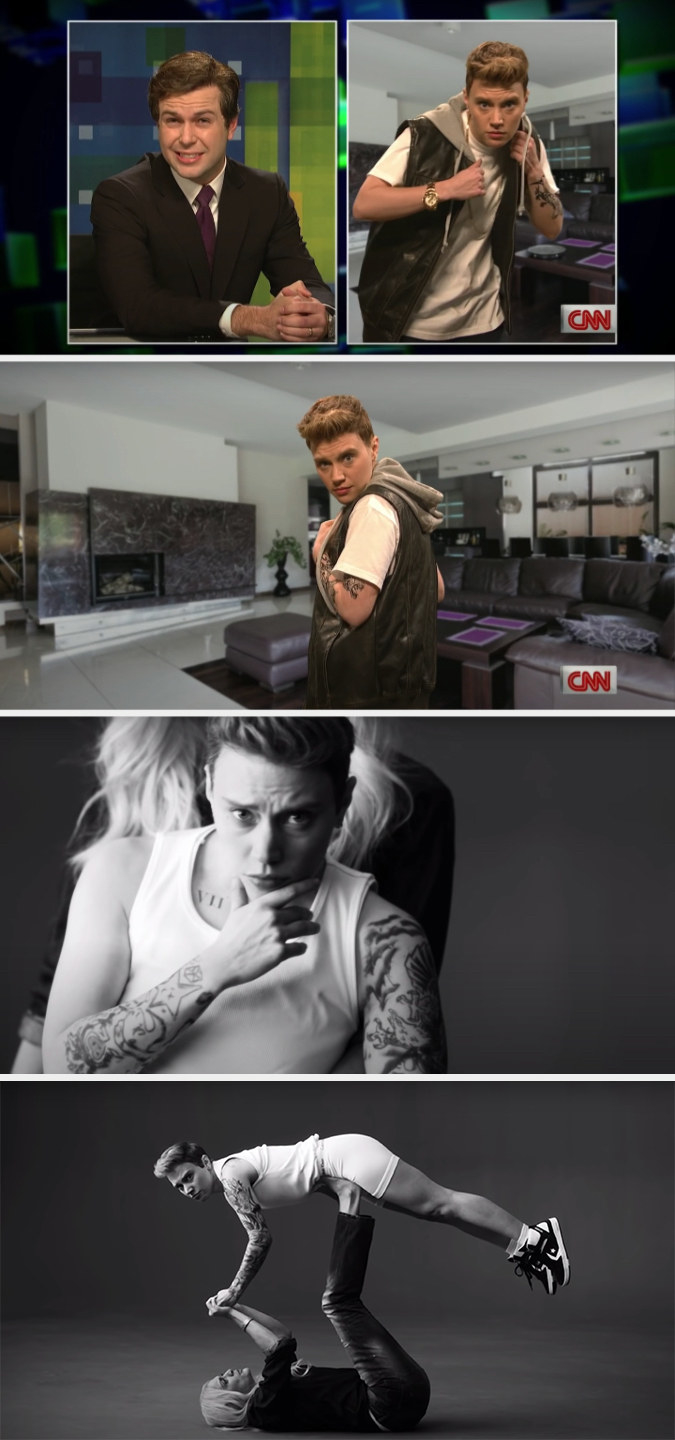 4.
Hillary Clinton debates Donald Trump in the second presidential debate of 2016.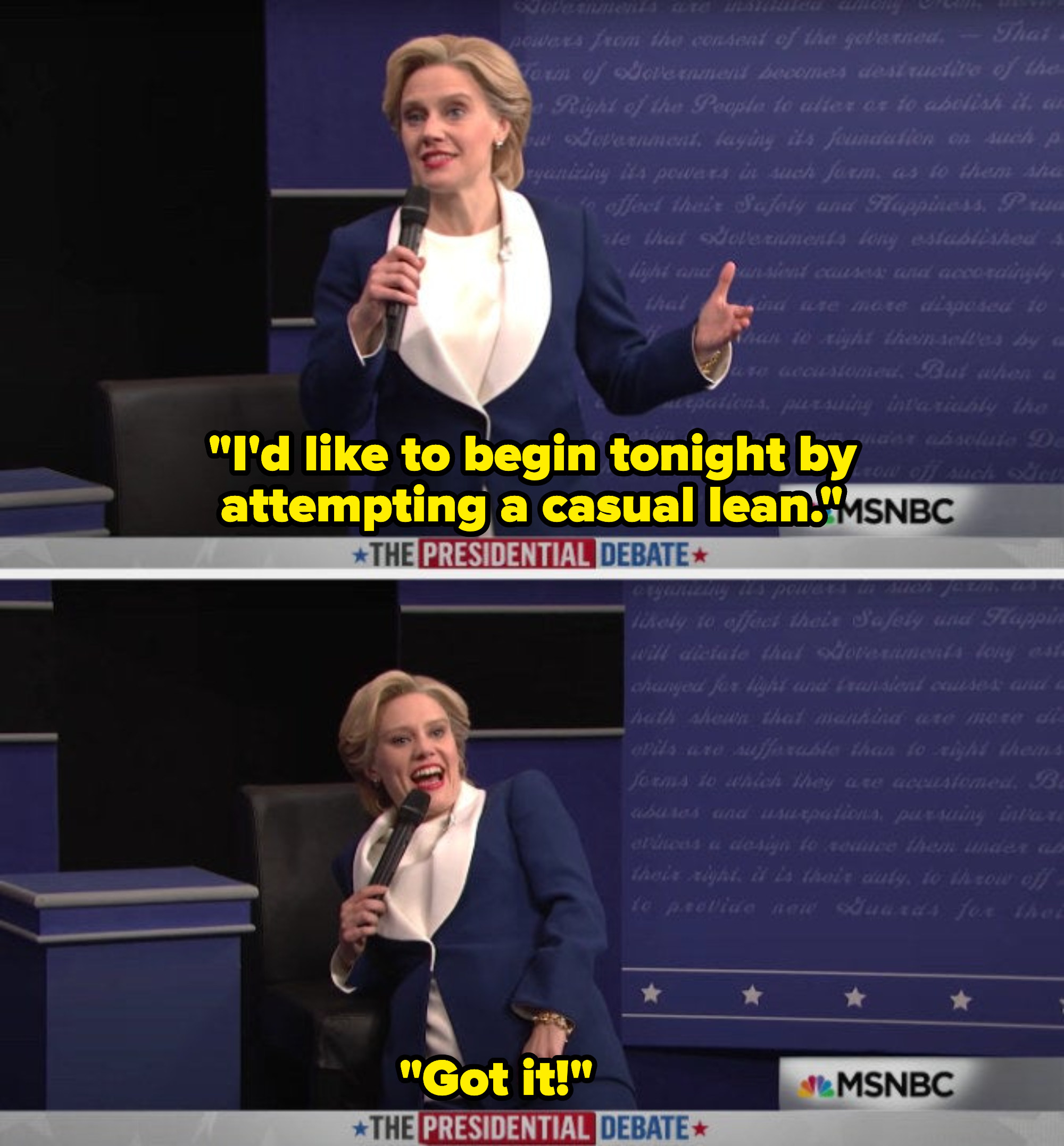 5.
A driver's ed teacher falls down during class and won't get off the ground.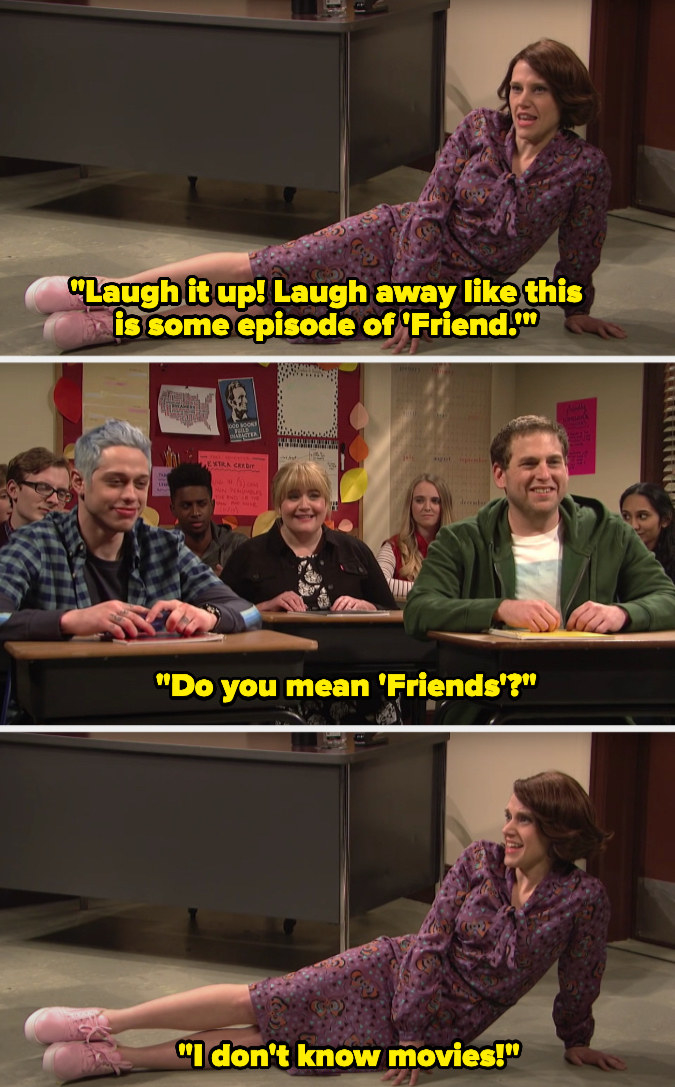 6.
Kate McKinnon stops by the Weekend Update desk to talk about Florida's Parental Rights in Education bill, better known as the "Don't Say Gay" Bill.
7.
Kate McKinnon and Aidy Bryant play devious sisters in the fake 1955 film What Do You Figure Is Going on in That House?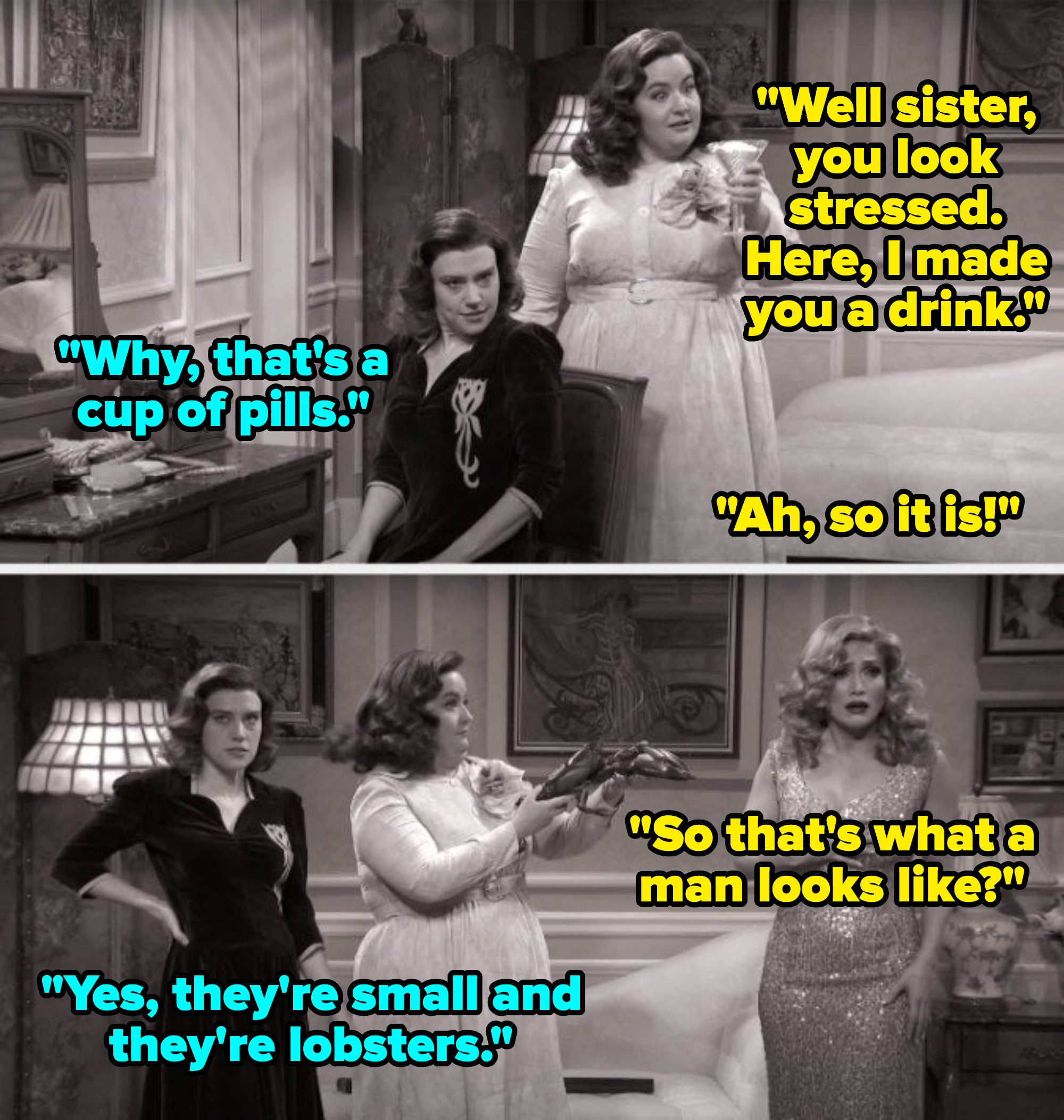 8.
Rudy Giuliani stops by Weekend Update to discuss the 2020 presidential election.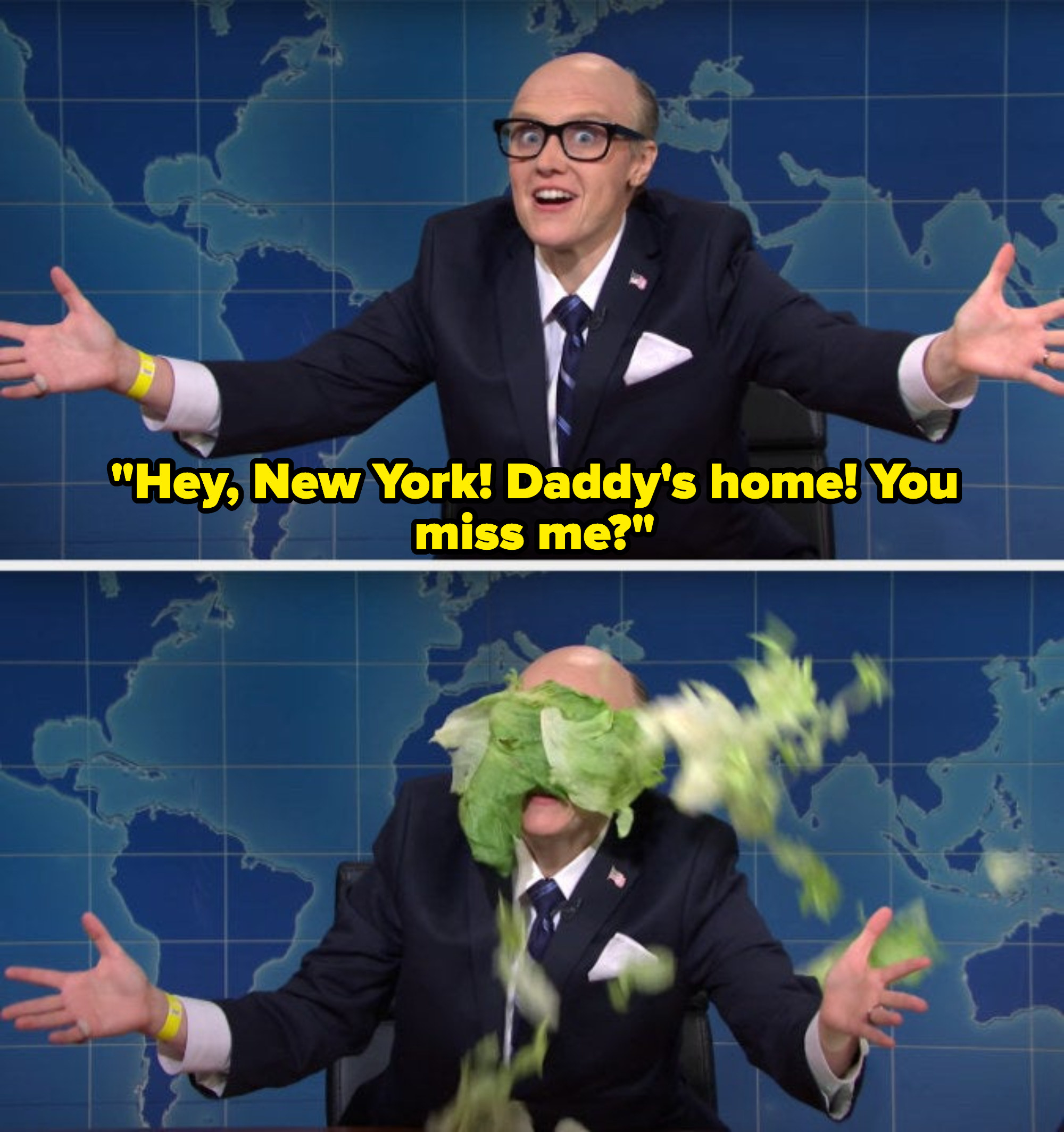 9.
Ellen DeGeneres hosts an episode of her daytime talk show.
10.
Dr. Wenowdis stops by the Update desk to discuss the pandemic and give anchor Colin Jost a routine physical.
11.
Barbara DeDrew shows off adoptable cats in a Whiskers R We commercial.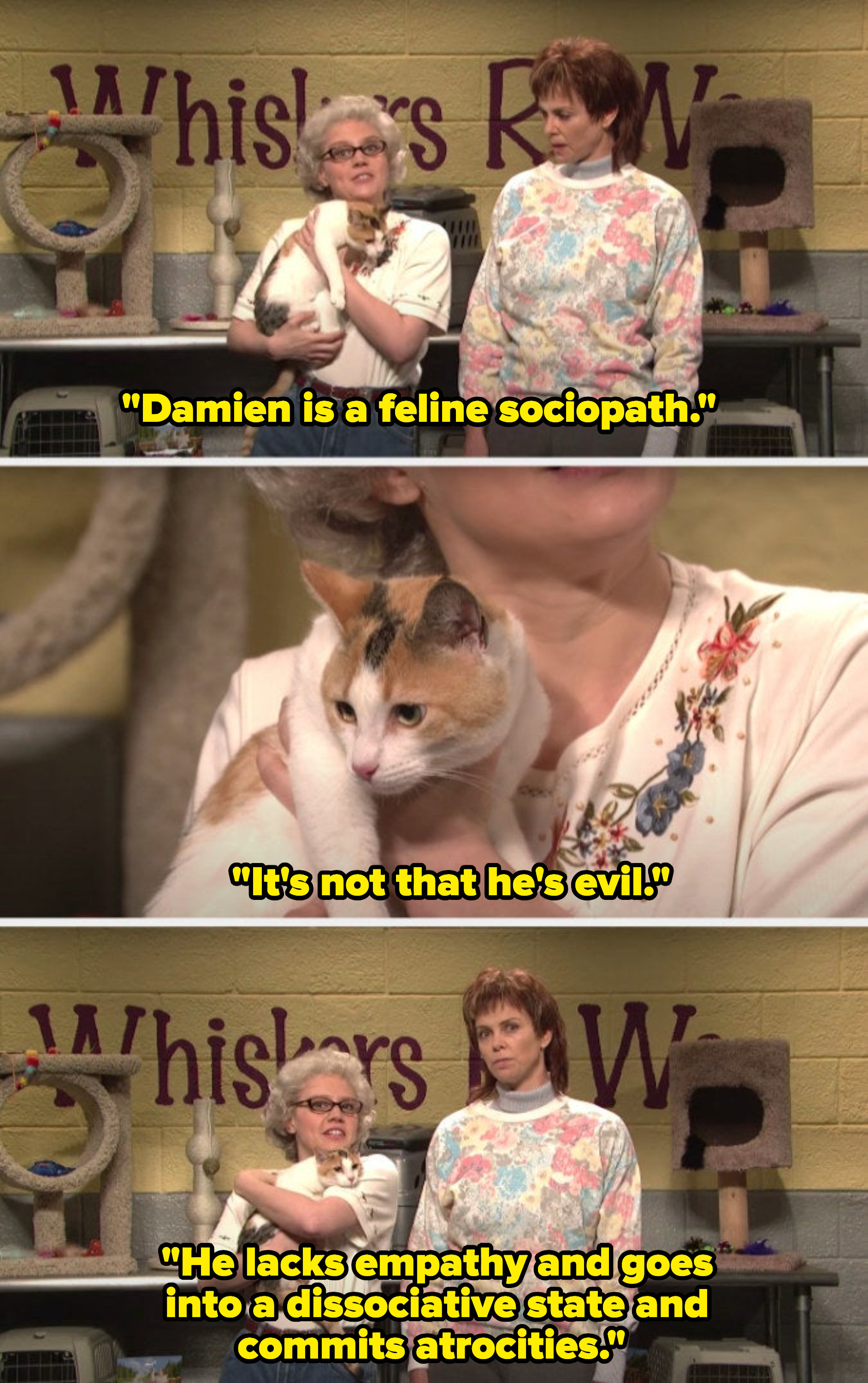 12.
Debette Goldry explains what Hollywood was like for women in the early days of Hollywood.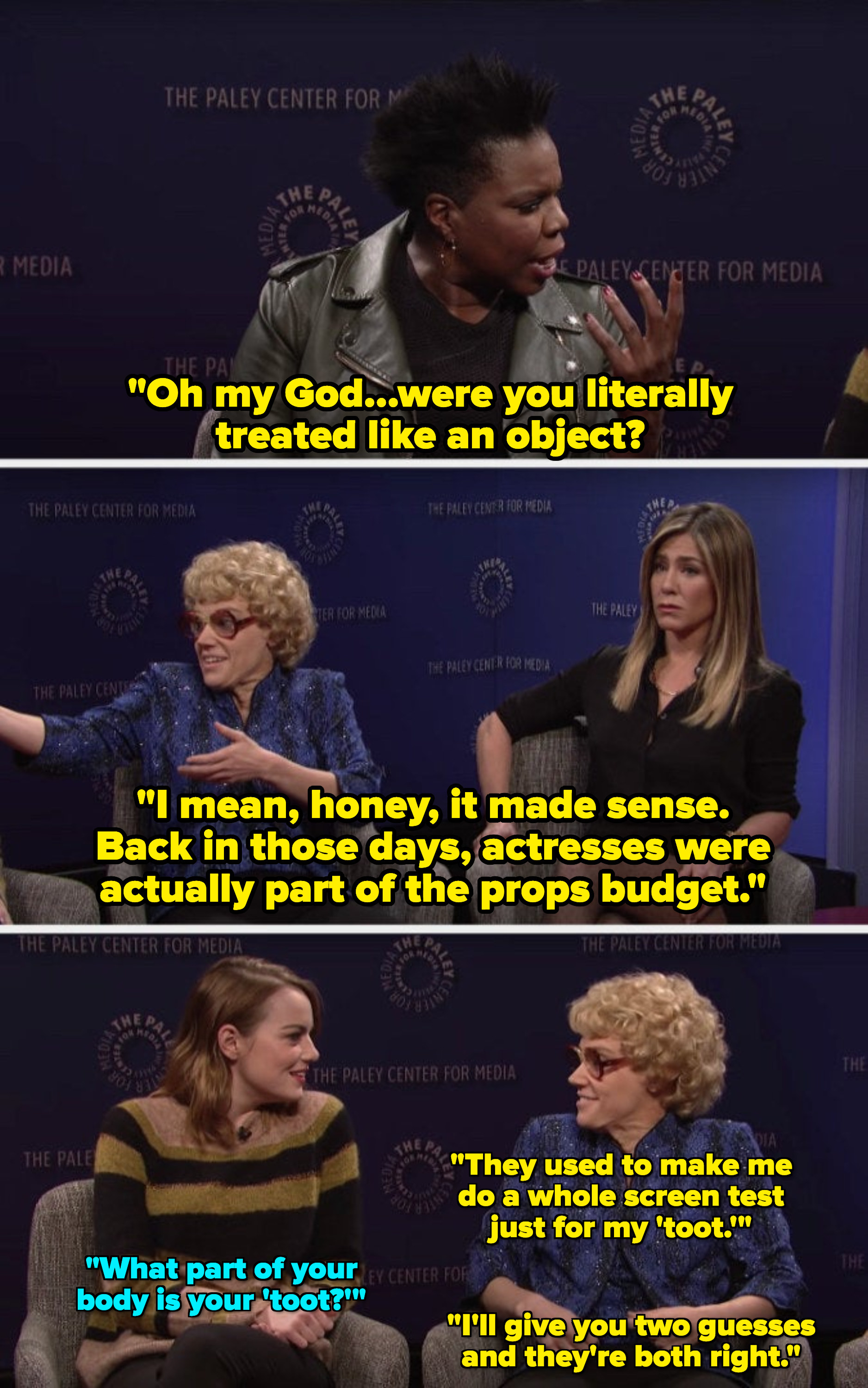 Who's your favorite Kate McKinnon character not mentioned on this list? Let me know in the comments!
There are so many things you can watch on Peacock for free, but if you want even more content, like SNL you can sign up for Peacock Premium for $4.99 a month or Peacock Premium Plus for $9.99 a month after a seven-day free trial