These Tiny Kittens Were Reunited With Their Mum After They Were Abandoned Outside A Vet's Clinic
A story with a purrfect ending.
Vets at the Mill Road Vet Clinic in Whangarei, New Zealand, discovered a box of four abandoned kittens on their doorstep.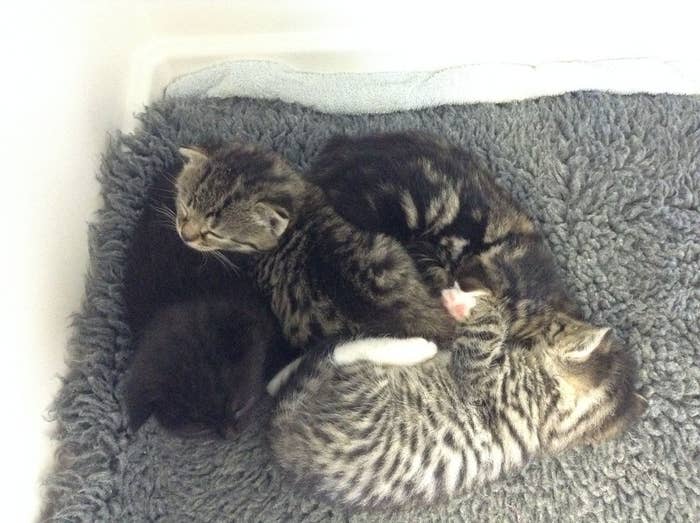 The following day, the vets noticed an older cat lurking around the clinic.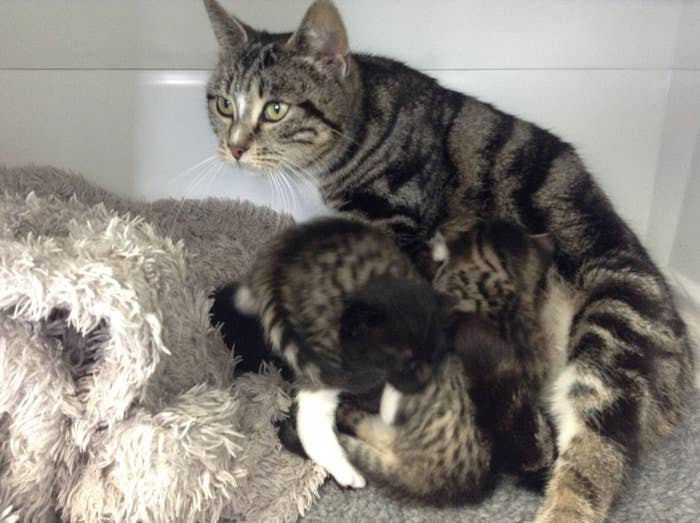 The staff were quick to realise the adult tabby WAS THE MOTHER OF THE KITTENS, desperate to reunite with her kids.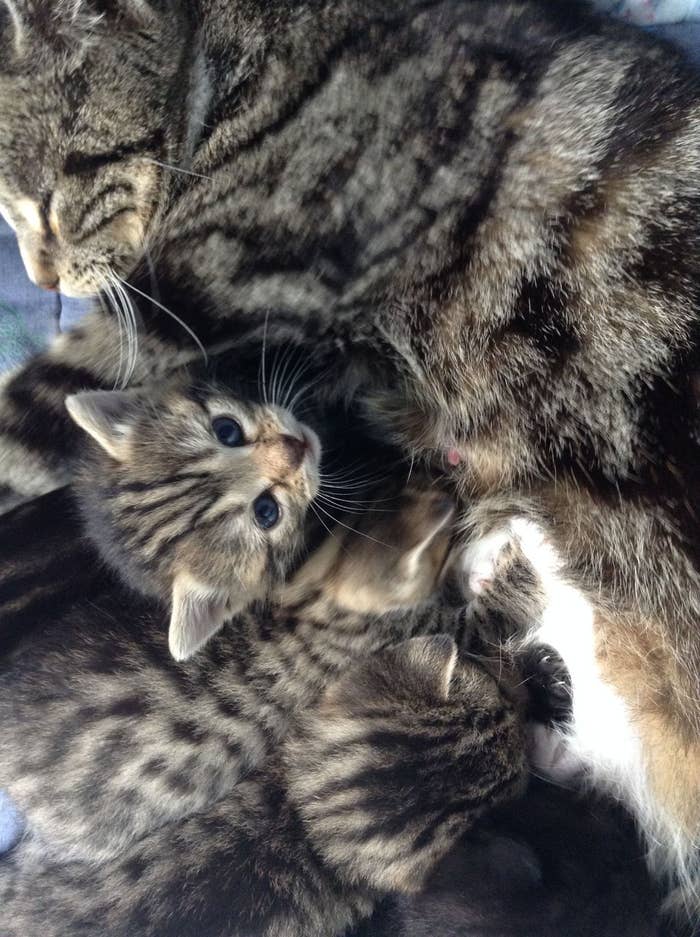 Reunited, the kittens and their mum are being fostered by a family member of the clinic's staff.