This video of a very big chicken quickly went viral on Twitter because, well, this chicken is just enormous.
My first thought: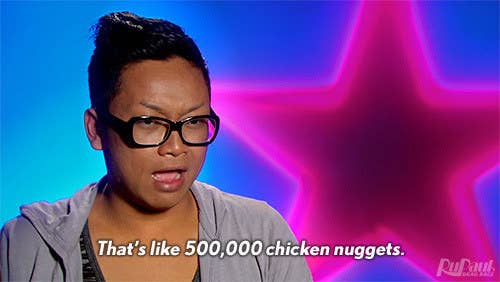 This is like the chicken version of the Hulk, bursting out of that coop and ready to smash down the whole damn farm.
I know you probably think it's fake news, but if you look behind big bird number one, you'll see a SECOND BIG CHICKEN!!!
And obviously people have a lot of thoughts.
I mean, it's a terribly large chicken.
The big chicken has taken over and this is the big chicken's world now.
I, for one, welcome our new big chicken overlords.