So tonight is census night, and everyone was totally amped to fill out the national survey... until they actually tried.
In fact, people were finding it really difficult to use the site.
Not only was the website not loading for some, but others were slogging through the census, only to have it crash at the last hurdle.
Things really weren't looking good.
But census HQ assured people that everything was totally working fine and nothing was terrible at all.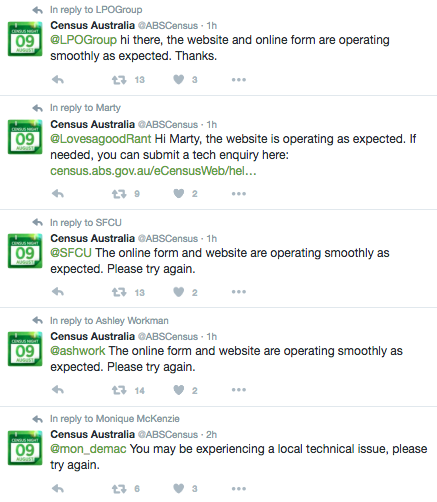 And thank god not EVERYONE was struggling.
Although the ABS has now acknowledged that their website is struggling with traffic and that some users may suffer difficulties.
Honestly, who'd have thunk a website might struggle when 24 million people log on at once.
There's never been a more exciting time to fill out the census.