This post has not been vetted or endorsed by BuzzFeed's editorial staff. BuzzFeed Community is a place where anyone can create a post or quiz.
Try making your own!
This Sad Koala Just Discovered His Home Was Cut Down
The confused marsupial wonders where his forest went.
Loggers found him sitting amid the scraps of timber and bark that had once been his home forest.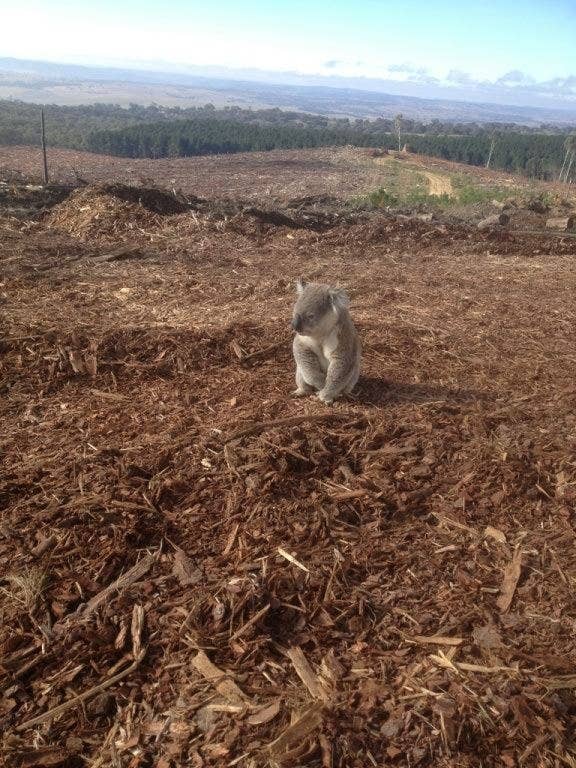 Australia's Daily Telegraph interviewed WIRES NSW general manager Leanne Taylor on how the animal got there:
Koalas would have been moved out of their homes in preparation for planned logging activities...[It] is common for koalas to roam back to their home range afterwards and become confused to find nothing there.
After a veterinarian examined him, two local landowners agreed to let the homeless marsupial relocate to their forested property.