Week 3 brought us the most exciting NFL action so far this season, although ironically the games themselves were of secondary significance. Across the league, it was made clear that football isn't close to being the most important thing in the world right now - a reminder we should never need, yet many of us often do.
Whichever side anyone takes on the hot-button issue the national anthem has become, we can all agree that football belongs in the proper perspective. That's not to say it doesn't have its place - for fans it can be a healthy escape from the burdens of everyday life, and an oddly powerful way to bond with others; for successful bettors it can be an opportunity to make money that can be used to better the world around us. With that in mind, it's time to break down the Week 4 board.
New Orleans -3 "at" Miami
This gets classified as a home game for the Dolphins, but for all intents and purposes it's a neutral field in London. While there are infinite factors to any given game, beating the point spread boils down to identifying the few components that aren't properly built into the line. In this case, the biggest key appears to be Miami's vicious travel cycle.
Displaced by Hurricane Irma at the start of the season, the Dolphins spent more than a week in Southern California before taking on the Chargers in Week 2. While they took full advantage of that time by using it as an extended training camp, after the game it was back to Miami, undoubtedly needing to pick up the pieces off the field in another reminder that football doesn't occupy the top spot on the totem pole. From there it was a quick turnaround to New York to take on the Jets, although the players appear to have stayed on the team jet based on that scoreboard outcome. It was then back to Miami, and only recently off to London, where New Orleans has been preparing all week.
The Saints are the better team, and laying three points is taking them to do little more than win outright in an extremely favorable situation. Preventing that is a tall task in this spot for the Dolphins and Smokin' Jay Cutty.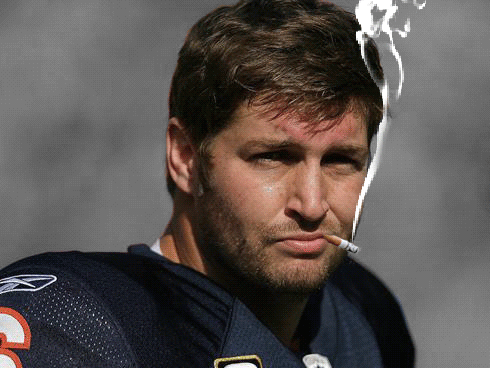 Chargers -2.5 vs. Philadelphia
The value has almost been sucked out of this one entirely, with the line sitting at Chargers -1 much of the week and even some Chargers +1 shortly after Week 4 lines were posted. But as with a lot of teaser tickets, which we'll get to shortly in the pick of the week, laying less than 3 isn't a far cry from simply picking a team to win outright. And as with the New Orleans pick, taking the Chargers has plenty to do with the situation. Unlike that pick, this game presents a confluence of factors as opposed to one primary issue.
For starters, while the Chargers' weak home-field advantage at the StubHub Center has been well documented, this is their third straight home game. That means freshness and familiarity with the venue will favor them, even with visiting Philadelphia fans sure to make their presence known in the stands.
This also looks like a matchup between one team that's better than its record and another that's fortunate to have the record it does. The Chargers laid an egg last week, but were a field goal from taking Denver to overtime on the road in Week 1 and another field goal from beating Miami in Week 2. Meanwhile, 2-1 may be painting a kind portrait of the Eagles' current abilities. They benefited from a +2 turnover differential in Week 1 at Washington, scored a cosmetic TD in garbage time at the end of the Week 2 loss to Kansas City to make the scoreboard appear closer than it actually was, and last Sunday needed a 61-yard field goal as time expired to cap off a comeback win at home over what had widely been considered an anemic Giants team.
Lastly, Philadelphia is shorthanded on both sides of the ball. The secondary is in shambles, and the defensive line isn't capable of picking up the slack if last week is any indication - no sacks of Eli Manning, despite the Giants' putrid offensive line and utter lack of any respectability in the ground game. And on offense, their swiss army knife of a running back, and former Chargers fan favorite, Darren Sproles, might be done for good after tearing his ACL and breaking his arm on the same brutal play in Week 3.
Through three weeks there hasn't been a whole lot to like about the Chargers, but in this situation, there seems to be enough worth backing at -2.5. If Philip Rivers is going to lead his team to victory any time soon, this would appear to be the setting.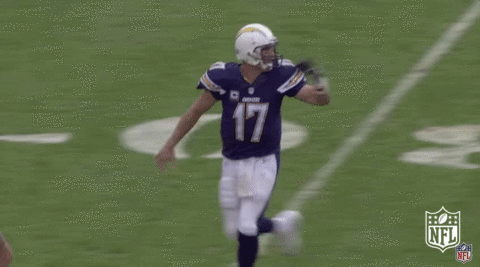 Pick of the Week: Teaser - Atlanta -2 vs. Buffalo, Kansas City -1 vs. Washington
This one will be short and sweet: two superior teams, at home, needing to do little more than win outright to hold up their end of the bargain.
The Falcons' new dome, not unlike their previous home in the Georgia Dome, is once again tailored to their speed and explosiveness with its fast playing surface. The Bills have a stout ground game and an improved defense in the post-Rex Ryan era, but their lack of playmakers other than LeSean McCoy doesn't put them in a favorable position to keep up with Matt Ryan & Co. in Atlanta.
In the second leg, and the final game on the Week 4 board, the Chiefs aren't a typical six-point teaser model fit since starting at -7 means we're not crossing through it to get to -1. While that slightly diminishes the mathematical edge, it fits on a handicapping level - Kansas City is rarely aggressive enough to win big, but rarely mistake-prone enough to lose games it should win. As spectacular as Washington was last week, how they follow up that performance is anyone's guess. The Chiefs are the team playing Monday night from whom we have a better idea of what to expect. They're also the better team, and at home, so taking them simply to win the game is a reasonable expectation as they put Week 4 to rest.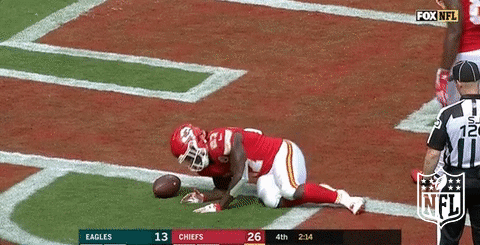 Last week: 3-0
Season: 7-2
Picks of the Week: 3-0