Betting on bad teams isn't sexy. But winning money is, and sometimes the worst teams offer the most value. Off a 3-0 run in Week 2, it's time for some bargain-basement shopping as the quest to build the bankroll continues.
Jacksonville +4 vs. Baltimore
Taking the Jaguars regularly has proven one of the quickest ways in recent history for NFL bettors to lose money. If ever there were a spot to back them, however, this could be it.
With the trip to London a regular part of Jacksonville's routine (don't forget to set the alarm clock extra early for this one), the Jaguars have a familiarity advantage over the Ravens when it comes to establishing the optimal approach for a setting most teams find foreign, in more ways than one. And come game day the fans in London, who see Jacksonville more regularly than any other team, may well provide more crowd support than the Jaguars would typically get in their own stadium.
For Baltimore, a pivotal AFC North showdown vs. the Steelers looms large next week. That puts the Ravens in a lookahead spot against Jacksonville, and if the favorite does take care of business early, winning by a margin is of secondary importance to preserving what little depth remains and shortening the game late, leaving the Blake Bortles-patented back door cover on the table.
In any event, for the rare breed that is the Jaguars fan, there should be enough to cheer from across the pond to at least result in a cover.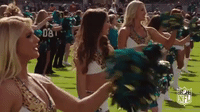 Chicago +7.5 vs. Pittsburgh
The Steelers and Ravens may be playing in different continents this week, but they share the lookahead situation as substantial favorites in advance of next week's highly anticipated clash in Baltimore.
Pittsburgh has jumped out to a 2-0 start by narrowly defeating the lowly Browns and taking advantage of the Vikings needing to start Case Keenum at QB. While we know the Steelers will be the much more talented team in Chicago, they've yet to put their best foot forward in 2017. This is unlikely to be the week they do it, with the Ravens on deck and their 2-0 record giving them some room for error.
The Bears, meanwhile, find themselves in a similar spot to Week 1, when they cashed against the Falcons and almost won outright: They're getting more than a touchdown at home, against a team perceived as elite, but one that may be inclined to overlook them. While there's no such thing as a sure thing in the NFL, it's safe to assume Chicago won't overlook Pittsburgh in this one, and as we saw in the season's first week, this means the Bears could be playing with some swagger Sunday at home.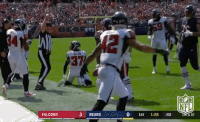 Pick of the Week: Teaser - Indianapolis +7.5 vs. Cleveland, Green Bay -2.5 vs. Cincinnati
Speaking of the aforementioned lowly Browns, they're a road favorite this weekend. That doesn't happen often, and there's a reason why. Although the Colts are down on their Luck, they have every shot to win this game that Cleveland does. And teasing them up through 3 and 7 makes even more sense with the low projected total of 41 increasing the relative value of each point.
In the second leg of the teaser, if the first two weeks are any indication, one Mason Crosby field goal could be all it takes for the Packers to hold up their end of the bargain. They are dealing with a lengthy injury report, and the Bengals do come with extra time to prepare (and a new offensive coordinator) after last Thursday night's debacle against the Texans, but it's difficult to ignore that Green Bay is the far superior team with a significant home-field advantage. For anyone looking for the Packers to do little more than win outright, it should be all smiles at Lambeau Field come the final whistle.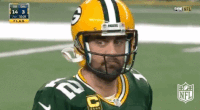 Last Week: 3-0
Season: 4-2
Picks of the Week: 2-0